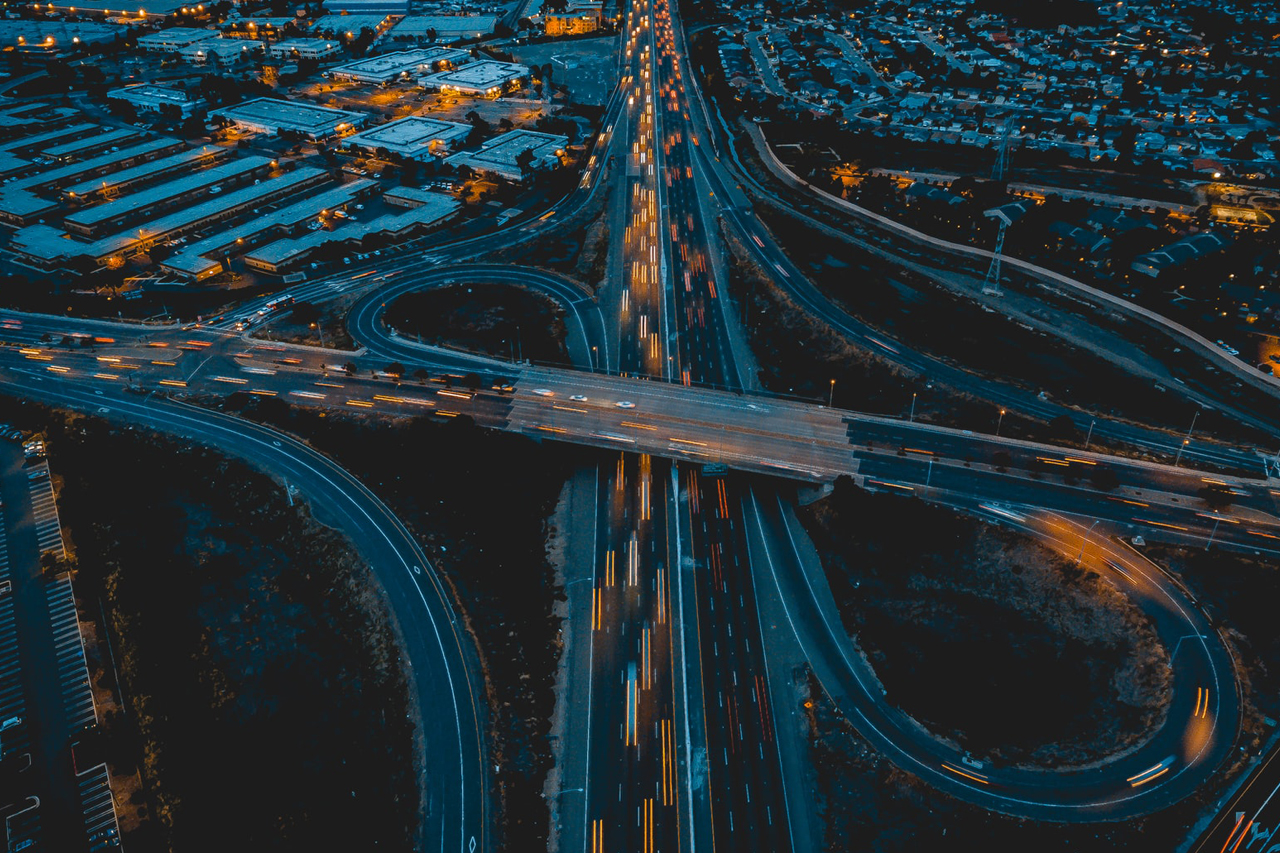 Fremont, a city located in San Francisco Bay Area, is among the most influential towns across America. Here was the birthplace of Hollywood and American film in its early days. Although the city isn't as famous as its neighbors like San Jose, Oakland, and San Francisco, it offers iconic attractions you may not want to miss.
The metropolis' walkability score is high, 89 out of 100, meaning traversing the city without a car is possible. However, there are few public transits scattered around the city. To get a more personalized feel of Fremont, walk or rent a bike.
Honestly, I never heard much about Fremont. Nevertheless, I am glad I took the risk and spent my holidays in this city. To help you decide on whether Fremont deserves a chance, check out my list of +12 things to do in Fremont without a car below; then, it's up to you to decide to book that plane ticket or not.
1. Olive Hyde Art Center and Gallery
Located at 123 Washington Blvd, Fremont, CA 94539, Olive Hyde Art Center and Gallery provides a roster of exhibits and programs to try in the city. Managed by The Olive Hyde Art Guild, a non-profit and city-owned institute, the gallery seeks to support and nurture the talent of the region's local artists.
Due to Olivia Hyde's donation to the gallery in 1962, visitors and locals alike enjoy the public gallery to what it is today. Moreover, Olive Hyde Art Center and Gallery also aim to showcase a part of the country's history through art. Upon entering the vicinity, a large selection of pieces awaits you as you navigate from one exhibit to the other.
When I first stepped inside, I could tell the gallery was well-supported because of the latest exhibitions on display. You can check their website to see the upcoming exhibits for the year. If you like going on field trips, the gallery offers a field trip to Allied Arts.
2. Museum of Local History
Established by The Mission San Jose Fire District in 1954, the Museum of Local History remains one of the must-visit museums in Fremont. Its objective is to preserve the memories, artifacts, documents, and structures from the past Southern Alameda County, which is now Fremont, Union City, and Newark.
If you are curious about the history of Tri-City or Southern Alameda County, the Museum of Local History is a must-visit. They boast 14 permanent exhibits showcasing the families' lives who were once part of its once-thriving community.
Aside from its permanent exhibits, the museum has special shows you may not want to miss. You can touch and play on displays like The Touchable Then & Now Table, while some require distance. I went on a self-guided tour; however, if you want a docent-led type of tour, they also offer it.
3. Coyote Hills Regional Park
Coyote Hills Regional Park is a local favorite recreational space in Fremont. Boasting over 1,200 acres of marshes, wetlands, and restored habitats, the park never runs out of activities for people to try. Because of its location, the park provides spectacular views of the bridges, ocean, bay, and its neighboring cities like Oakland.
Several popular activities in the Coyote Hills Regional Park are biking, jogging, hiking, bird-watching, and horseback riding. You can also tour the area by yourself, thanks to the guided walks available to help you learn more about the local fauna and flora.
Besides trying all activities in Coyote Hills Regional Park, don't forget to take a special tour at the Tuibun Ohlone Village Site. This archeological site introduced me to where the Ohlone People once lived. Significant archeological findings in the area prove that the Ohlone People once inhabited the place.
4. Alameda Creek Regional Trail
You can ride a 511 AC transit bound to Alameda Creek Regional Trail for those without a car. Since its opening in 1973, this trail has been one of the city's top attractions and is a haven for hikers. It is a 12-mile trail, and you can access it from many points in Fremont.
The Alameda Creek itself is home to various bird species and other wildlife. The scenery is also splendid, making it a place loved by tourists and locals. For cyclists, joggers, runners, and hikers, the south-side trail is perfect for you. Meanwhile, the north-side track is best for horseback riding.
The Alameda Creek Regional Trail is a must-visit if you love taking a break and putting all your stress away outdoors. I had a great time jogging on the south-side trail. However, if only I knew how to ride a horse, I would choose horseback riding on the north-side trail in a heartbeat.
5. Old Mission San Jose
Visitors to San Jose's Old Mission San Jose are in for a treat if they are interested in the area's history. Founded in 1797 by Spanish Franciscan Missionaries, it is one of the 21 Spanish Missions in California. You can find Old Mission San Jose in the city's downtown area with the address: 43300 Mission Boulevard, Fremont.
Unfortunately, in 1868, an earthquake destroyed many parts of the Old Mission San Jose. However, restoration efforts helped save the heritage site in the 1980s and tried to make the church appear like how it was in the 1800s. You will find related antiques on display in the area.
Visiting Old Mission San Jose says a lot about the city's religious history. On its neighboring grounds, I found several graves of the Spanish and American settlers in the local cemetery. They also permit a self-guided tour of the church's eight rooms, where several exhibits and artifacts are on display containing its history.
6. Quarry Lakes Regional Recreation Area
Another park not to miss is the Quarry Lakes Regional Recreation Area. Situated at 2100 Isherwood Way, Fremont, it is a regional park with trails connected to the Alameda Creek Regional Trail. The six-mile course around the quarries is the perfect spot to watch the sunset in Fremont.
A recreation area built around a collection of quarries dating to the mid-19th century offers a wide range of activities, including hiking, fishing, biking, swimming, and picnicking. The area's Recreational Unit has a sandy beach area where people can swim or sail. At the same time, its Natural Unit has green places best for hikers and cyclists.
If you want to go on bird-watching, don't forget to bring your binoculars. I had a fantastic time hiking in Quarry Lakes Regional Recreation Area, and it only took me one and a half hours to finish the trail. Compared to other parks, its artificial lake is what attracts people to visit Quarry Lakes Regional Recreation Area.
7. Niles Canyon Railway
Operated by the Pacific Locomotive Association, Niles Canyon Railway emphasizes the role of heritage railways in California's development. This locomotive living historical site dedicates its years to preserving the Pacific Coast's railroad culture from 1910 to 1960.
If you are fond of vintage railways and their history, Niles Canyon Railway certainly has some answers to your curiosity. The historical site's main appeal is that it offers an actual train ride that spans an hour through the Niles Canyon. Aside from this, you can also find a museum here with collections of various cars.
I had the most fun riding the heritage train at Niles Canyon Railway. Its most popular ride, "Train of Lights," happens during December, which you should not miss. Costumed characters guide the special train rides like the "Romance of Rails" and "Moonlight Train Rides" with unique stamps given to passengers.
8. Shinn Historical Park and Arboretum
Shinn Historical Park and Arboretum is one of the metropolis' best-loved historic parks. Located only north of Fremont's downtown area, this tourist attraction provides a quick escape from the hustle and bustle. It has 4.5 acres of picturesque scenery.
Because of the area's beautiful surroundings, the Shinn Historical Park and Arboretum are among Fremont's prime wedding venues. Besides catering to events, its approximately 120-year-old Shinn House is a delight to see. Sadly, the Victorian-style farmhouse is now off-limits.
Exploring the beautiful property feels like you time-traveled to the past. However, people can still explore the area around the house and take pictures as much as they want. I took many photos in the area and uploaded them on my social media accounts, garnering positive reactions.
9. Papillon
Located near Niles Canyon's entrance is a famous French restaurant, Papillon. Exactly situated at 37296 Mission Blvd, Fremont, Papillon has served locals and tourists for over four decades. The French restaurant owes its success to its main rule: customers must be the primary focus of attention and deserve the best service.
In Papillon, they change their menu depending on the season, but they also retain their best-selling dishes like the tender Beef Wellington and Roasted Rack of Lamb. They also have specialties such as escargot, Cognac Duck Paté, and frog legs that you may want to order.
Their food is one of the best I have ever tasted. The chef at Papillon uses fresh ingredients to serve one of the timeless classic dishes I ordered, the Beef Wellington. Their mouth-watering desserts are my favorite, especially Flambé Cherries Jubilee and Creme Brulee.
10. Hayward Fault
Opened to the public in 2006 and located around the city's Central Park, the Hayward Fault is a Fremont earthquake exhibit to educate people about one of the world's most dangerous fault lines. The main factor that makes it scary is its proximity to crowded areas of the city.
I'm pretty sure most of us know about the famous and most dangerous fault line globally, the San Andreas Fault. However, Fremont has its fault line, the Hayward Fault, approximately 37 miles long.
If you are interested in geology and fault lines like me, don't miss the chance to join The Hayward Fault Walk in Central Park, lasting for about two hours long. You can also see a 40-mile long and 8-mile deep trench here, the Hayward Fault Exposed.
11. Vallejo Adobe
Known formerly as Rancho Arroyo de la Alameda, Vallejo Adobe has been around since 1842. The Math Science Nucleus (MSN), a non-profit organization, uses it for educational purposes and is currently one of the city's important heritage sites.
Despite the restoration efforts, the interior of Vallejo Adobe remains off-limits. However, you can explore the outside of the building and stare at the beautifully made house built out of ancient craftsmanship. Vallejo Adobe has two bedrooms, one main room, and an adjoining stable with floors made of compacted dirt.
I had a nice moment marveling at the sight of the historic building. Vallejo Adobe has a rich history covering almost 180 years since its completion. It lies in the middle of California Nursery Historical Park, which you can visit after exploring Vallejo Adobe.
12. Niles Farmers' Market
Located at 37592 Niles Blvd, Fremont, Niles Farmers' Market is one of the West Coast Farmers' Market Association branches. The association has 11 units worldwide, including Brisbane, Carmel Valley, and Stanford. Don't forget to include this market in your itinerary if you want to buy or taste Fremont's local produce.
Popular among locals and tourists, Niles Farmers' Market welcomes vendors to sell their goods. The market has been in operation for years and is one of the best places to find fresh and locally grown produce. Aside from vegetables and fruits, there is another range of products you can check like soap.
I went here on a Saturday during my holiday trip to Fremont. One of the products I highly suggest purchasing and trying is the famous Niles Pie Company's Pamela Soap. Many people flock to this store to glimpse this infamous soap. Overall, going to the Niles Farmers' Market is worth the time.
Aside from being a walkable city, Fremont also ranks high regarding safety. If you plan on coming here for a vacation, you won't have to worry about possible criminal activities. All in all, Fremont is more than a major city in San Francisco Bay Area. It also has a rich history and numerous outdoor and indoor activities you can do.
I am glad to tell you about my getaway journey in Fremont. If you feel that Fremont has piqued your interest, maybe it's time to book that flight and plan your itinerary. This time, let me hear about your expectations of the city and which places you look forward to visiting.