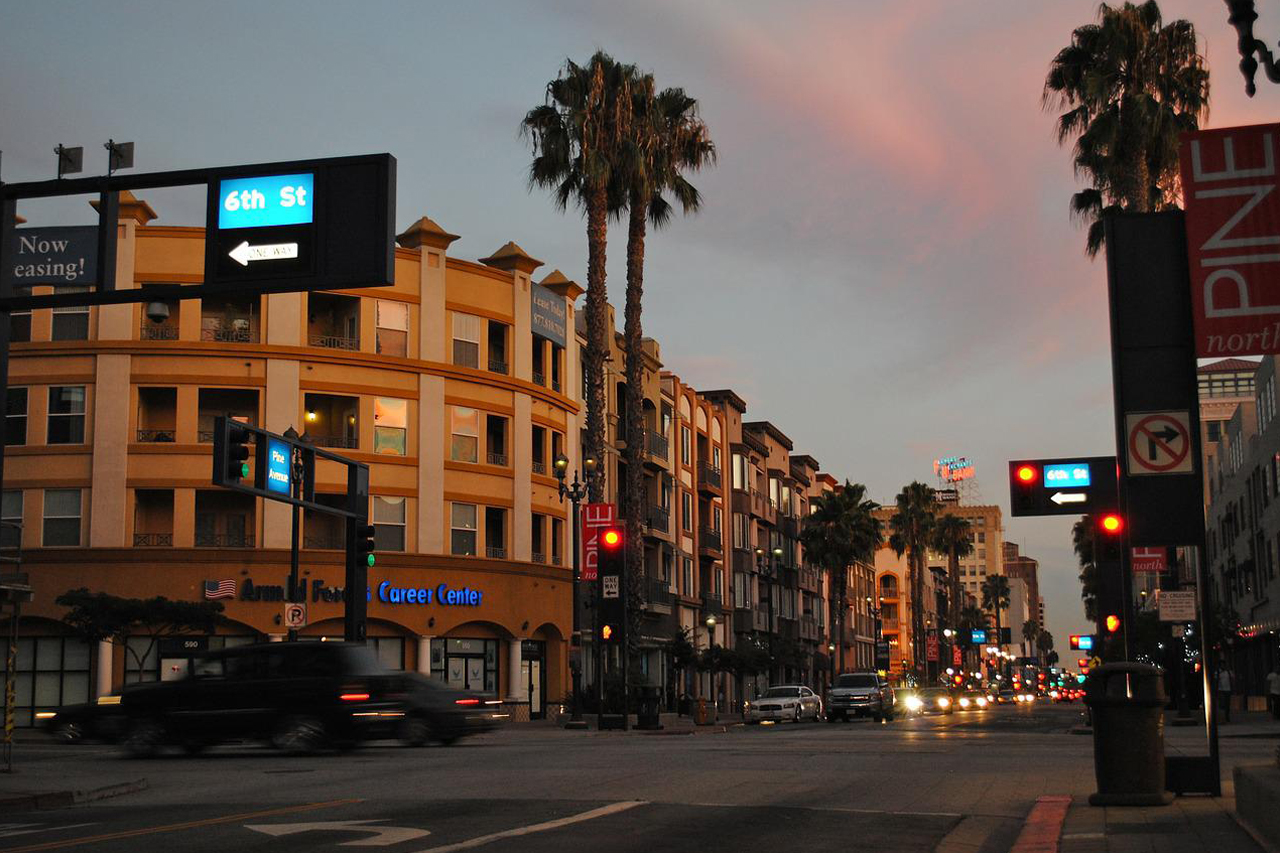 As of late, the city of Long Beach has been getting the kind of exposure and recognition it deserves. For many years now, Long Beach has been one of the best cities in California.
And it was only recently when people started to realize this.
It is not hard to see why Long Beach is one of the best cities in the state, especially when you have already gone here for a visit.
Long Beach has all the fun you can ever find in a single city.
It has a beautiful seaside setting. It provides its visitors with all the excitement during the day and night.
Long Beach is a paradise in California.
The city has a population of about half a million.
It is always busy and is host to several festivals and sporting events. Once in a while, the city also hosts carnivals to the delight of locals and tourists alike.
It has the second busiest container port in the country. It also has one of the largest shipping ports on the planet.
It has a diverse population. It also presents its visitors with several tourist attractions to enjoy. And what is best about these destinations is that they are so near each other you do not even need a car.
Here are 12 of these destinations I love so far.
1. Long Beach Antique Market
If you are into haggling and getting into items long-forgotten, you may want to visit the Long Beach Antique Market.
This activity happens on weekends. And because it occurs only once per week, it is more memorable.
The antique market has some of the most extraordinary things that you could ever find for sale.
People come here even before the sun rises. And so, it is not surprising to know that coming over to the antique market is one of the most common things to do when in Long Beach.
There is just so much that you can find here.
You can find here antiques that you can bring home with you.
The market is open every third Sunday of each month.
Take note of the schedules. Or you may also want to check out their website before you go.
See you there!
2. Bluff Park
We are talking of 12 acres of land beside a small, upscale neighborhood.
Bluff Park is famous for exuding that good aura to its visitors.
It is near the shores of the Pacific Ocean and is popular with joggers, walkers, and just about anyone who loves the outdoors.
It is common to find groups involved in different types of activities.
People come here to jog. People come here to do group yoga. There are even telescopes around that you can use to glimpse the horizon.
There is a bronze statue within the park they call The Lone Sailor.
It honors the U.S. Navy for its services to the country. The bronze statue is also conveniently located at a part of the park that overlooks the Pacific Ocean.
3. Naples
Before anything else, allow me to remind you that I am not talking about Naples in Italy.
But yes, you can find another Naples in Long Beach, too.
Sharing the name with one of the world's most beautiful cities, Naples is an area in Long Beach that you do not want to miss. This area is as beautiful as the other Naples and is always worth a visit.
The neighborhood provides its visitors with a glimpse of luxurious living at its finest.
Coming over gives you that feeling that you are in Italy. It is like you are in California one moment, and the next thing you know, you are already in Italy.
There are also several engaging activities that you can do in Naples.
One of these activities is taking a ride at the Gondola Getaway.
There are also restaurants and stores around. Plus, what takes my breath away whenever I come here is the view of the Pacific Ocean. It is gorgeous and a scene that you should never miss.
Naples is one of the many places that can prove Long Beach's beauty. It can give you an Italian vibe. But it is also exceptional in its own right.
Drop by Naples in Long Beach, even just for a few hours.
It will be worth it.
4. Pacific Island Ethnic Art Museum
Known as PIEAM, the Pacific Island Ethnic Art Museum aims to incorporate the diverse cultures of the Pacific Islands.
It focuses on Micronesia and houses permanent collections, rotating exhibits, educational programs, and living arts.
The museum's highlight is the exhibits that focus on the islanders' culture. There are different displays on clothing, garments, and even discussions of symbols of their native tattoos.
The museum is always thinking of creative ways how they could share the exciting and unique culture of the Pacific.
They also created a kid-friendly environment. This area includes craft-making sessions and tours.
Be sure to swing by when you have the time.
5. The Queen Mary
The R.M.S, Queen Mary, is no ordinary ship when you think about it. It is more than that.
The ship is more significant than the Titanic. The ship also brought in some famous personalities of the 20th century. These personalities include figures like Winston Churchill and Clark Gable.
The Queen Mary is no longer a vessel. Docked in Long Beach for many years now, the ship serves a different purpose.
But even if it is no longer a vessel, you can still come over and explore. You can also spend a night or two aboard the ship.
Yes, you can spend the night here as the ship now serves as a high-end hotel in Long Beach.
If you want to learn more about the ship and its colorful past, fret not. Aside from being a hotel, the boat also works as a museum.
The ship (or museum/hotel, if you want to call it that) also has restaurants and souvenir shops. Having all these amenities within the boat makes it more convenient for visitors to come over.
You already have a complete dining experience, leisure, and more in one tourist attraction.
6. Museum of Latin American Art
Unknown to most, the Latin American community has been a great contributor to the art scene in Long Beach.
All of these contributions are in the Museum of Latin American Art.
Here, you will be seeing several of the most distinguished personalities in the Latin American art scene. Of course, you will also be seeing their inspired works displayed here.
The museum is exciting and full of color, like the Latin American culture. It is essential to note that nowhere in the country will you find a museum dedicated to Latin American artists.
The museum opened in 1996. Its exhibitions and displays focus on the rich culture of Latin America, like the Day of the Dead.
It is an excellent place to visit. And with a minimal entrance fee, you can already explore the rich culture and art scene of the Latin American community.
7. Catalina Island
About an hour of ferry ride from Long Beach is Catalina Island.
The island has a lot of rich history to share with its visitors.
Owned by William Wrigley, Jr., the tiny island was a trendy resort island in the 1920s. It also appeared in numerous Hollywood films of the past.
The island has a casino, a working ranch, several golf courses, resorts, etc.
Mr. Wrigley, aside from owning the island, is also the owner of the Chicago Cubs.
It is normal to see the team train on the island. They have been doing so for more than three decades now.
The island is also a host to several activities throughout the year, including film festivals, concerts, wine mixers, and holiday parties.
8. Rancho Los Cerritos Historic Site
Another perfect Long Beach destination is the Rancho Los Cerritos Historic Site.
Here, you can learn about other cultures in Long Beach.
The site emphasizes how the Mexican and Spanish cultures impacted the ranches during the late 19th century. This place is an ideal destination to learn more and even experience history.
The building, for starters, dates back to 1844.
Inside the building, you will find items as old as the building itself. You can find legal documents, clothes, and several other items of historical value.
Coming over should be exciting, especially if you love history.
9. Rosie's Dog Beach
Paw parents and paw-lovers, this place is for you.
Sitting along Ocean Boulevard is Rosie's Dog Beach.
It is the only off-leash dog beach that you can find in Los Angeles County.
Rosie's Dog Beach is the ideal place where you can bring your dog. You and your fur baby can check out the most beautiful scenery. Your paw friends can also enjoy the freedom of being off-leash when at the beach.
The name of the place came from a local bulldog. The bulldog's owner advocated and firmly asked for a beach where dogs could run free.
10. Harbor Breeze Cruises
Another way of spending a day out on the water is going to the Harbor Breeze Cruises.
This experience will let you see the beautiful blue Pacific Ocean. Aside from giving you the view of the Pacific, you will also meet some of the friendly creatures that call the ocean home.
The experience will leave you with lasting memories of Long Beach.
You can watch whales and dolphins during the cruise while they come up and play to the surface.
The cruise is also an ideal opportunity for you to learn more about these creatures and their behaviors and showcase their intelligence and friendliness.
The cruise is a perfect activity when in Long Beach. And this is not just for you but for the whole family.
11. Belmont Shore
If you are wondering, Belmont Shore is a plush neighborhood in Long Beach that booms with so much activity.
Upon entering the neighborhood, you will see several 1920s and 1930s Spanish-style homes. There are also shops, restaurants, and salons for guests to enjoy.
Aside from its sheer beauty, Belmont Shores boasts of sailing programs and side-onshore waves. These are all ideal for sailing and even kite surfing.
It is also famous for hosting the Belmont Shore Car Show every September. This show is the largest of its kind on the west coast.
Because of the car show, you might think that Belmont Shores loves its cars.
Yes, there is a certain level of love for cars here. But the residents of Belmont Shores are also green-friendly and keep the cars at bay unless there is a need for a long drive.
Also, you might want to know that a portion of Belmont Shores closes during the summer months. This specific portion can only allow people who walk or bike.
12. El Dorado East Regional Park
When in Long Beach, also drop by the El Dorado East Regional Park.
The park is the biggest in Long Beach. It is also one of the city's most popular attractions, especially for visitors that seek outdoor entertainment.
The park is an ideal destination for those who love the outdoors. There are several activities available here.
Coming over to the park gives you that feeling of the best of the community and nature converging into one.
As expected, there are places here where you can stroll. There are also bike lanes and play areas for your kids. Aside from these, you can bring your food and picnic in one of the areas designated for picnics.
And when you thought I already said it all, brace yourselves. There are more to come.
One of the activities I love here is fishing. Yes, you can fish here.
You can even fly model planes if you want to.
The park sits on nearly 370 acres of land. And because of the many outdoor activities you can do here; it proves that you do not have to spend a lot of cash to enjoy Long Beach.
—
Long Beach is one of the most beautiful cities in California. It is also a city that provides its visitors with a lot of fun.
There is excellent food here. There are also festivals, some water activities, parks, museums, and more.
Coming over needs so little planning since everything is near each other.
It also helps that Long Beach has a lot of activities available all year round.
Have you been to Long Beach?
If yes, which attractions would you like to include on our list?
Let me know.