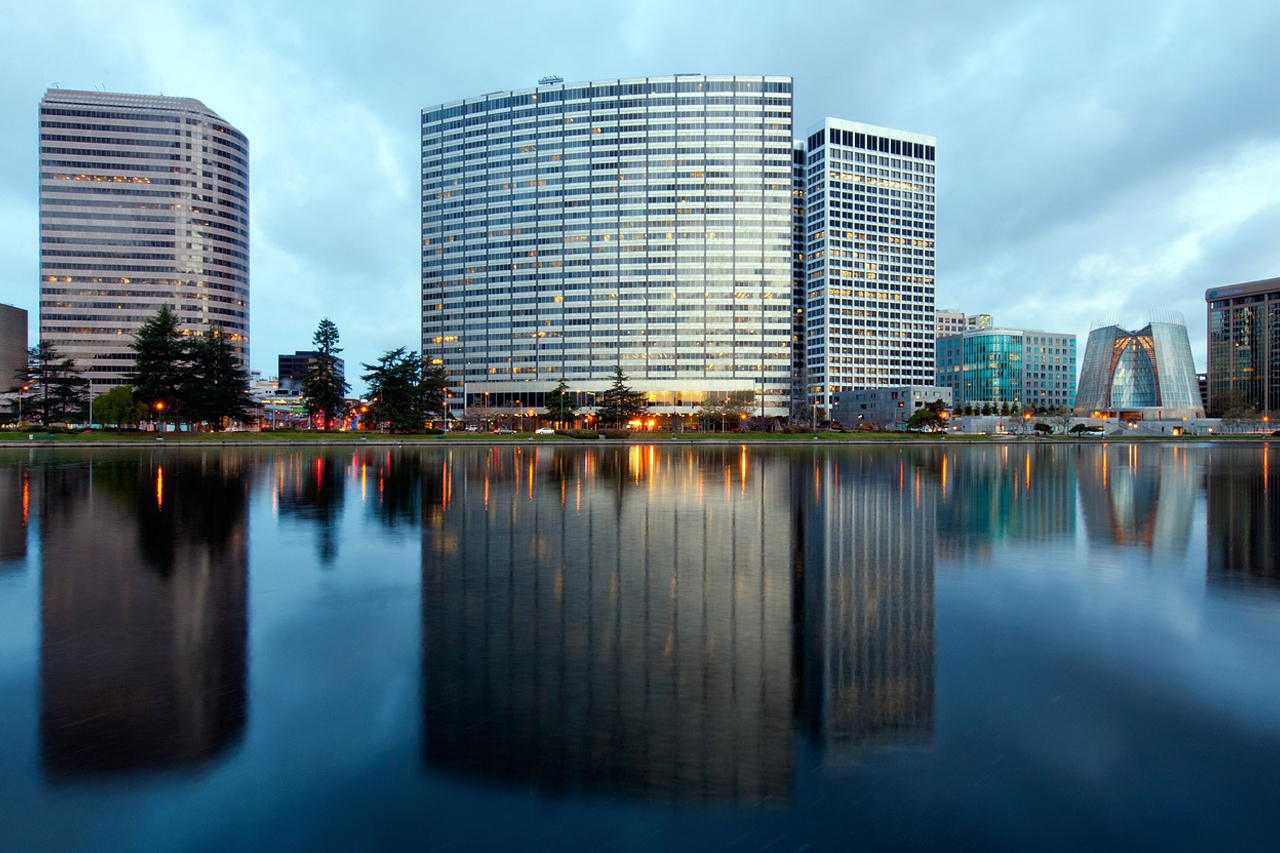 Oakland City is another small metropolis in California that deserves recognition for its history, culture, and hotspots. Aside from its name coming from a shady tree, this metroplex is more than its green terrains and hills.
You can see how this tiny place can enclose a handful of tourist attractions and activities on its 78.03 square mile land area across San Francisco Bay. It was also named the 10th most walkable city in the United States, which means that much of its neighborhood is accessible without a car.
Visiting this zone will lead you to more of the city's treasured gems scattered around its downtown, uptown, and business district.
So, if you spend time here during your recreational time or vacation getaway, we have selected the best things to do. Locals highly recommend everything here, and you will see why Oakland is a top American tourist destination.
1. Pardee Home Museum
It is a great way to start your day by visiting the most famous historic homes of the Pardee Family near Oakland's downtown and Bay area.
Enoch Pardee built the Pardee Home Museum in 1985 and has since housed three generations of its people. The management has kept the space in good condition and converted it into an ancestral home open to the public for tours.
Aside from the memorabilia and other significant old items in the house, what is lovely about this place is its large backyard where you can have teas, just like how people spend their afternoon. You can also taste their delectable treats handcrafted with your favorite tea or coffee.
History lives in the Pardee Home Museum, and this is one historic spot in Oakland that you need to see when you come to visit here.
2. Escape Oakland
Escape Oakland is a fun place in Oakland that you and your family should visit. This location on 7th Street in the city center offers a private space to play a real-life escape game.
You have less than 60 minutes to escape the cabin, but cracking codes, solving puzzles, and looking for hidden clues is fun.
There are four themes available in Escape Oakland, and if you are new to this adventure game, The Society is the best place to start. They said that the Spy theme has the lowest chance of you getting out, so you can start here if you want to see if you can make it.
Because all cabins are private, no strangers will be able to mix with your team. Overall, this fun Oakland spot is worth visiting if you want to have an enjoyable time.
3. Emporium – Oakland
If you see a lively establishment and hear good music on Telegraph Avenue, you are near the Emporium – Oakland.
This 21+ venue is a popular arcade and bar with live music events in the area. It houses a variety of amusement activities, such as an extensive collection of pinball machines, arcade, foosball, skeeball, and other amenities. Everything about the games is excellent and well-kept.
This space is also appealing because of its bar, which features craft beer on tap and an innovative cocktail program. Watermelon Margarita, OakPaloma, and Spring Mule are the in-house cocktails you need to try if you are with a large group, better reserve your table.
Only a few people were there when we arrived, but it can get packed when the weekend hits. Emporium – Oakland is a superb spot for a fun weekend.
4. Rosenblum Cellars
Rosenblum Cellars, located in Oakland's famous Jack London Square, is the finest winery. It is a lovely waterfront tasting room with a fantastic bay view.
Rosenblum Cellars is a local favorite that serves California's best single vineyards designated Zinfandels and Rhone varietals. This space is unquestionably heaven if you enjoy wine and are a Zinfandel lover.
I enjoyed having their sparkling wine flights, which are all fantastic and allow me to discover my new favorite champagnes and drinks. You can also purchase their delectable wines at a reasonable price, such as the Dry Creek Zinfandel, Adelaida Petite Sirah, Paso Robles Zinfandel, etc.
Rosenblum Cellars has an open patio that you can check out, but if that is not available, the inside has a large window that overlooks the outside view. A secret treasure that you should check out.
5. World Famous Hotboys
Stopping in Downtown Oakland will bring you to the popular World Famous Hotboys. This restaurant is well-known for its chicken and waffles, made to perfection with the finest ingredients to suit any palate.
The Halal Hot Chicken is undeniably the best-selling item and the ultimate piece that people order here, whether they are locals or visitors. It is no surprise that this place can get crowded, especially during peak hours and weekends.
You may have to wait for the famous hot chicken, but do not worry, it is all worth it. There are various levels of spiciness to choose from, and if you are not a significant fan of smoking hotness, the mild level can suffice.
Their chicken sandwiches are incredibly delicious, crispy on the outside and moist on the inside. World Famous Hotboys is one of the best chicken sandwich diners in Oakland and certainly one of the best in Virginia.
6. Oakland Chinatown
Oakland Chinatown is another well-known tourist destination and shopping district. This lane reflects Oakland's Chinese American heritage culture, visible in the neighborhood's shops, stores, and dining establishments.
From Broadway in the west to the southern tip of Lake Merritt in the east, Oakland Chinatown stretches. It covers annual events in Chinese culture, such as Chinese New Year, Dragon Boat Races, and the Mid-Autumn Festival.
The BART stations on 12th Street and Lake Merritt are a short walk away to get to this space without a car.
The zone has restaurants worth visiting here, including Shan Dong, Gum Kuo, Ruby King Bakery Cafe, and the New Gold Medal Restaurant. Stores here sell particular items such as jewelry and other things if you enjoy shopping.
Oakland Chinatown is undoubtedly one of the metropolis's communities that reflects its diverse culture.
7. Starline Social Club
The Starline Social Club, a bar and music venue that opened in the 2000s, is one of the uptown Oakland go-to chilling spots on a good night for those of legal drinking age.
The restaurant bar serves delectable brunch and dinner with live music every day. They have bites on the menu, but the super inventive cocktails are unquestionably the must-have while listening to and swaying to live music. You can also enjoy a fantastic evening here with a rare event from your local and international stars ready to perform on the live stage.
Starline Social Club provides a private rental for your special event, and its convenient location in uptown makes it ideal for your occasion. This spot is one of the most worthwhile establishments for a chill night or just a couple of drinks to make your evening come alive.
8. Bonsai Garden at Lake Merritt
Lake Merritt, a popular tourist destination in Oakland, also has a unique hidden gem: the Bonsai Garden.
This lovely Japanese-inspired garden houses one of the largest and best bonsai collections on the west coast. Approximately ninety bonsai and suisuki viewing stones are on display at any given time. Bonsai enthusiasts travel from all over the world to see this world-class collection.
Since 1999, the Bonsai Garden at Lake Merritt has been a thriving urban attraction and a source of extraordinary pride. The area is well-kept, and you would never guess that these items are over two hundred years old. The space is also open to the public, and you have unlimited access to the showroom of those bonsais that are only three feet tall.
Do you believe you have the best trees? Then come here and marvel at how this area is undeniably a hotspot in Oakland.
9. Shandong Restaurant
If you get hungry while wandering around Old Chinatown, try the famous Shandong Restaurant, which serves authentic and delectable Chinese cuisine.
Their ingredients are the freshest, and they handcrafted their menu from homemade noodles, dumplings, and other goods that allow you to taste the authentic flavors of one of Asia's best culinary natives.
Shandong Restaurant is also gaining popularity among locals due to its well-crafted food, making it a little crowded, especially during peak hours and weekends. They have the best lunch specials, vegetarian options, noodles, soups, fried rice, and other dishes.
Order their best-selling sesame noodles, Shandong Chicken, Special Shandong Dumplings, and Sautéed Rice Cake when you dine here. If you have a large group, this is also the best location.
Shandong is all exemplary, and there are no other restaurants in town that can serve the best sesame noodles than this one, so take your time and eat here.
10. Pan Theater
Since 2002, the Pan Theater in Oakland has been the best place to see Improv.
If you wonder what Improv is, it is a type of theatre; usually, comedy, where most performances are unplanned or unscripted and created spontaneously by the entertainers.
You can take a much-needed break here in the theater because it occasionally hosts live shows that will undoubtedly make you happy. Do not forget to bring cocktails to make your viewing experience even more enjoyable.
Aside from the much-anticipated acts and events, Pan Theater also offers Improv classes, where you can learn more about the genre and apply it to a few of your shows.
Watching here is entertaining, and it can also be an inexpensive date night to sit back and watch the silliness and weirdness unfold. There is a good mix of people on stage, and you will meet friendly people in this intimate, tiny auditorium.
11. The New Parkway
The Parkway Theater has been a local institution and an Oakland destination for the last 13 years, characterizing the city from its Bay Area neighbors.
This movie theater is unlike any other because it replaces traditional theater seating with love seats and other comfortable chairs that are also movable. It hosts theme nights such as Baby Brigade and Thrillville.
Dining here for a great movie date is also possible, and we get to sample the good flavors from the full commercial kitchen, which serves pizza and beer on tap. Meals are also very affordable and available to all residents of Oakland and from out of town.
The New Parkway is indeed not your typical IMAXX type kind of theater. It has unique and homey vibes when you convert your living room into a theater zone. Undoubtedly, one of the best places to visit in the city.
12. Old Oakland
It is a fun way to visit one of your city's historic areas, which in this case is the Old Oakland.
This diverse community, just blocks from City Center and the 12th Street BART Station, highlights regional and national retail stores, concept stores, and multiple pubs and restaurants in an open environment, forming a one-of-a-kind location.
When you take a stroll through this neighborhood, you will be able to sample the city's staples. You have choices in the dining spaces and bars around the lane.
Come hungry so that you can eat from their great restaurants like Tina Tamale, Le Cheval, and my personal favorite, Swan's Market, which houses another ten eateries. Shop until you drop at great stores like the Bosk and Crown Nine. If you want to visit other notable sites, you can walk to Chinatown and Jack London Square from Old Oakland.
13. Café Van Kleef
A trip to Oakland would be incomplete without stopping at Café Van Kleef.
Another Uptown favorite for a relaxed atmosphere is this well-known bar, music venue, and art gallery. It has been serving solid drinks flavored with fresh-squeezed fruit and the finest selection of top-shelf alcohol to the people of Oakland since 2000.
Cafe Van Kleef created a mix of patrons, a diverse range of people who enjoy unwinding after a long day with good music, a cozy atmosphere, and an excellent selection of drinks.
What you will enjoy here are their specialty greyhound drinks, such as the classic Bulldog, Salty Dog, and Paloma. Even a karaoke night and DJ lives show to round out your exciting night.
The dive bar's decoration alone is worth a visit because of the unique art pieces on the walls. Although it is a small bar, the atmosphere here at night is out of this world.
That completes our checklist of the best things to do in Oakland that you might not know to exist.
These top finds will round out your day trip from historical sites to a vibrant entertainment scene.
So, if you need to get away from the busy tourist zone in Virginia, come over here and have a wonderful time in a lesser-known location that will surely win your heart.
If you want to interact with us, please leave a message below so that we can read it and learn from you. It is always a pleasure to write another must-do in this beautiful city of Oakland for you.
See you on our next trip!