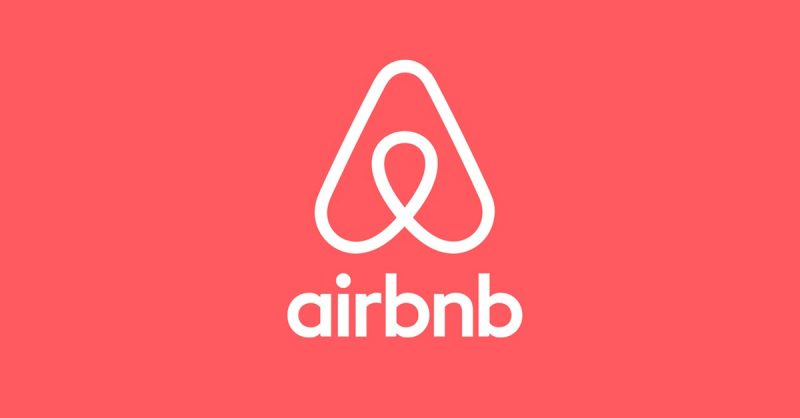 Airbnb is the IN thing now when vacationing. With over 5.6 listed properties worldwide, Airbnb has grown and surpassed everyone in the industry since its launch in 2008.
The giant has its share of different controversies. But if there is anything about Airbnb, it is the concept that practically anyone can list an extra room on the website.
If you are considering renting one of your apartments or condo units on Airbnb, here are a few important things you have to know.
1. Photographs
Quality photographs are so worth it.
When planning to list an apartment or any property on Airbnb, invest in taking high-quality photos.
Make sure to take and post photos that show the character of your property. And do not miss out on the surrounding areas of your property.
Add in your amenities as well.
If you can, please hire a professional photographer to do the job.
Look closely at all the Airbnb photos. Most of them are professional-looking photos.
You can do that, too!
2. Check the Legalities
There are some parts on earth where restrictions regarding renting a property are in place.
Check if there are in your area. If there are, you need to follow these guidelines. Otherwise, you will be crossing the line and may have troubles with legalities and such.
3. The Matter of Time
If there is one important thing you have to know, you need a substantial amount of time when renting a property on Airbnb.
It is of great essence to consistently reduce the waiting time of potential customers.
Make sure to pay attention to notifications. Respond right away to inquiries. And it would be great if you had enough time to do that.
And yes, customers will inquire and never stay at your place.
4. How are the Neighbors?
Yes, this may be the property you are renting out.
But try to check what your neighbors have to say. Some of them may not share the same excitement that you have in renting your place out.
As you can see, some people think Airbnb guests are transients. Some may even have trust issues and feel unsafe with strangers continuously coming and going next door.
Check out with the neighbors.
They cannot dictate your decision to rent out your property. But your neighbors can affect your guests' experience once you start with your Airbnb journey.
They can be rude to your guests or even harm them.
5. Friendly Hosts
Now, this is quite simple.
All you have to be is to be a friendly and accommodating host.
My suggestion is to reply to inquiries as quickly as you can.
And you don't just respond for the sake of answering.
You have to be accommodating.
You have to be friendly.
This attitude creates a better connection between host and guest.
And this will increase your chances of having your property rented out.
Would you stay at a hotel with grumpy front desk officers? I believe not.
It is also the same with Airbnb hosts.
6. A Unique Experience
How will you stand out from the rest?
As a host, try to check how your guests can have a different experience.
Check out the features of your location. Are there activities nearby? Highlight that.
7. The Taxes
So, now you have your property ready.
You already have the photos up.
One thing you need to understand is you have to pay taxes.
Taxes differ depending on which city or country you are in. And it would be wise to seek the services of an accountant or a bookkeeper if you cannot find an accountant.
Also, in some areas, Airbnb pays the taxes of their hosts themselves. If Airbnb does this in your area, you will never have an issue with taxes.
But note that Airbnb does not do this to all of their hosts.
Check if Airbnb will pay your taxes on your behalf. If not, call your accountant.
8. The Price They Have to Pay
One of the reasons Airbnb is so successful is the price.
Guests can save money by staying at an Airbnb property compared to hotels. And as a host, it is to your advantage if you know how to price your property right.
Look at the other properties in your area. What sets you apart? Is it the amenities? Is it your location?
Do you think you should price your property higher? Or will you go a bit lower?
I leave it to you to decide.
9. Installing Lockboxes
Now, there will be guests who will always run late. It could be because of flight delays or because the guest is always late.
If you install a lockbox or a smart lock on your property, it could save you time.
This way, you do not have to stay and wait for your guests, who will arrive at midnight. In essence, guests can check themselves in without needing you to stay.
10. Hospitality to the Max
You can show your hospitality in many ways.
Is it a welcome basket? Is it extra coffee or tea? You can even push this to the limit and provide a welcome breakfast, so guests don't have to worry about where to buy food the first morning they wake up.
Be creative with this one.
11. Cleaning Services
After the guests check out, will you be cleaning the property yourself? Or will you hire somebody to do the cleaning for you?
Most hosts find it cost-efficient to do the cleaning themselves. But if you do not have the time to do this, you can hire somebody to do the job for you. It's an extra cost, though.
12. Extra Extra
Hosts that succeed in Airbnb pay attention to details.
Yes, you can stock your property with necessities like coffee and tea. Or you can also add a few more.
Try to see if your guests would be interested in board games, entertainment options, and a lot more.
Some hosts would even go as far as providing a bottle of wine. It is not a requirement. But it is going the extra mile.
13. Rules
How loud should the music be? Can your guests smoke? Will you allow pets?
It would also be best to establish your house rules.
14. Your Valuables
Naturally, you would have to leave some utensils and appliances for your guests to use.
Basic kitchenware and a few cooking pots are standard.
Some hosts leave their valuables like their grandmother's silver and a high-quality set of appliances for the guests to use. Some do not.
Will you?
15. Goals
Why are you renting your property?
Is it for the extra income? Do you want to be financially independent?
Your goal should determine the amount of effort you exert. If you want to leave your job and rely on your Airbnb rentals, you need to spend more time building your name up.
16. Strangers at Home
When you rent out your home, it is practically like allowing strangers to use your home.
Renting your second home or your second condo unit should be good. But some hosts are renting an extra room at home.
When you are not comfortable sharing the house with strangers, you might want to re-think your Airbnb goals.
17. Be Transparent
By the way, this next tip is essential.
Are you renting out the room?
Will you be sleeping in the next room?
Do you have pets at home?
Will you be staying upstairs while the guests stay downstairs?
Guests would appreciate your transparency in this case.
18. Landlord Rules
Do you own the house you are renting out? If yes, skip to the next tip.
But if you do not own the property, it would be wise to let your landlord know of your Airbnb plans.
Some hosts rent out that extra room to guests without their landlords knowing. And that is wrong.
Make sure always to establish good landlord relations.
19. The Emergency Situations
As a host, guests can sometimes call you during emergencies.
There's a leak you have to fix. There is an issue with the frozen pipes.
How will you deal with these emergencies?
Are you even ready for them? Ask yourself that.
20. Risks and Liabilities
Renting out your property also puts you at risk of many things.
There is the risk of theft. Guests can check out and go home, bringing with them your best plates.
Or what if guests injure themselves while staying at your place? How will you be if your guests cause damages to your neighbor's garden?
There is Airbnb liability insurance. It would be great if you read that. What should Airbnb cover?
Reading through this document should minimize your risks as a host.
21. Honesty
Guests would appreciate your honesty.
If you do not have Wi-Fi or laundry access on your property, make sure to mention that.
The more honesty you show to your guests, the more they appreciate you.
22. Calendar Check
This consideration is pretty essential.
Make sure to update your calendar continually. You cannot list your property on dates when you have guests around.
Double booking is a nightmare, not just for the guests but for you as well.
23. Maintenance
Are the light fixtures working?
Did you clean your air conditioning system?
Is the toilet clean enough?
Are there leaks on the sink?
These are just a few things you have to consider as a host.
Before the guests arrive, you would have to go through this step.
24. Expenses
Naturally, it would be best if you put a tab on shampoo, soap, dishwashing soap, and a lot more.
As a host, you have to stock your place with all the essentials. Towels, toilet paper, and soap are just some of them.
25. Supplies
And yes, speaking of essentials, make sure to have supplies handy.
Of course, I do not suggest that you go overboard. But when hosting, you have to stock up on bottled water, coffee, tea, sugar and sugar substitutes, and a lot more.
26. Information Binders Work
Information binders are helpful.
The binders can contain your Wi-Fi password, restaurant options, and a lot more.
You may also want to include instructions on making the electric oven work. These steps could save you some unnecessary calls from guests.
27. Emergency Responses
We cannot avoid specific emergencies.
Do you have a fire extinguisher handy? How about a carbon monoxide detector? A fire alarm on your property?
These are things you should have handy.
28. Choosy Hosts
Are you ready to be choosy? Are you prepared to decline a few guests?
As a host, this is your right.
You have the right to be choosy. You can decline some guests if you believe you have to.
If you are not comfortable declining, you may have to reconsider your Airbnb goals.
29. The Turnover
When renting out your property, you have to know how fast you can have it ready for the next guests.
Do you need 24 hours to clean and have the property ready? Or can you have it ready in three hours?
This part is something you need to identify.
30. Add an Appeal
Aside from the regular maintenance, you have to make sure your property remains appealing.
Mow your lawn. Trim the bushes. Make sure to add a fresh coat of paint when needed.
These are extra costs for you. But these steps should ensure you have a steady stream of guests.
31. Added Insurance
When guests cause damages to your property, there is a high chance your home insurance will not cover the damage.
You may want to check into putting additional coverage in place. This step is just for your peace of mind.
32. In Good Working Order
Part of your maintenance should ensure your utensils and appliances are in good working order.
Is the fridge working? How about the coffee maker? Did you check the microwave?
Please find time to check them. And if these appliances are not working, find the time to fix them.
33. Reviews
As a host, it is your responsibility to ensure your guests have a good time staying at your place.
If they tell you to fix something, make sure that you do.
You cannot afford to receive negative reviews as a host. These reviews can make or break your Airbnb stint.
34. A Dining Room
One of the significant advantages of Airbnb is equipping the guests to cook.
As such, it would be wise for your property to have a place where your guests can eat.
If you have extra space in your condo unit, you can perhaps install a dining table and chairs.
35. A Relaxing Living Room
Most of your guests will probably roam around your area and do some sightseeing.
After a day's worth of sightseeing, make it possible for your guests to sit back and relax. You can fill a space with comfortable seating options.
A couch would do.
You can also put in an oversized accent chair.
And oh, don't forget the throw pillows.
36. A Cozy Bedroom
Need I say more?
Guests need a cozy bedroom where they can rest for the night.
What else are they renting your property for, if not for a comfortable bed at night?
37. An Outdoor Space
This part may not be a requirement. But if you have ample space outside your property, make use of that space.
Have fun decorating these spaces with string lights, torches, or lanterns.
Whatever suits your fancy. Make sure it is attractive. Ensure it is an area that is Instagrammable.
I need you to be creative on this one.
I am pretty sure you will do well as an Airbnb host with these considerations in mind.