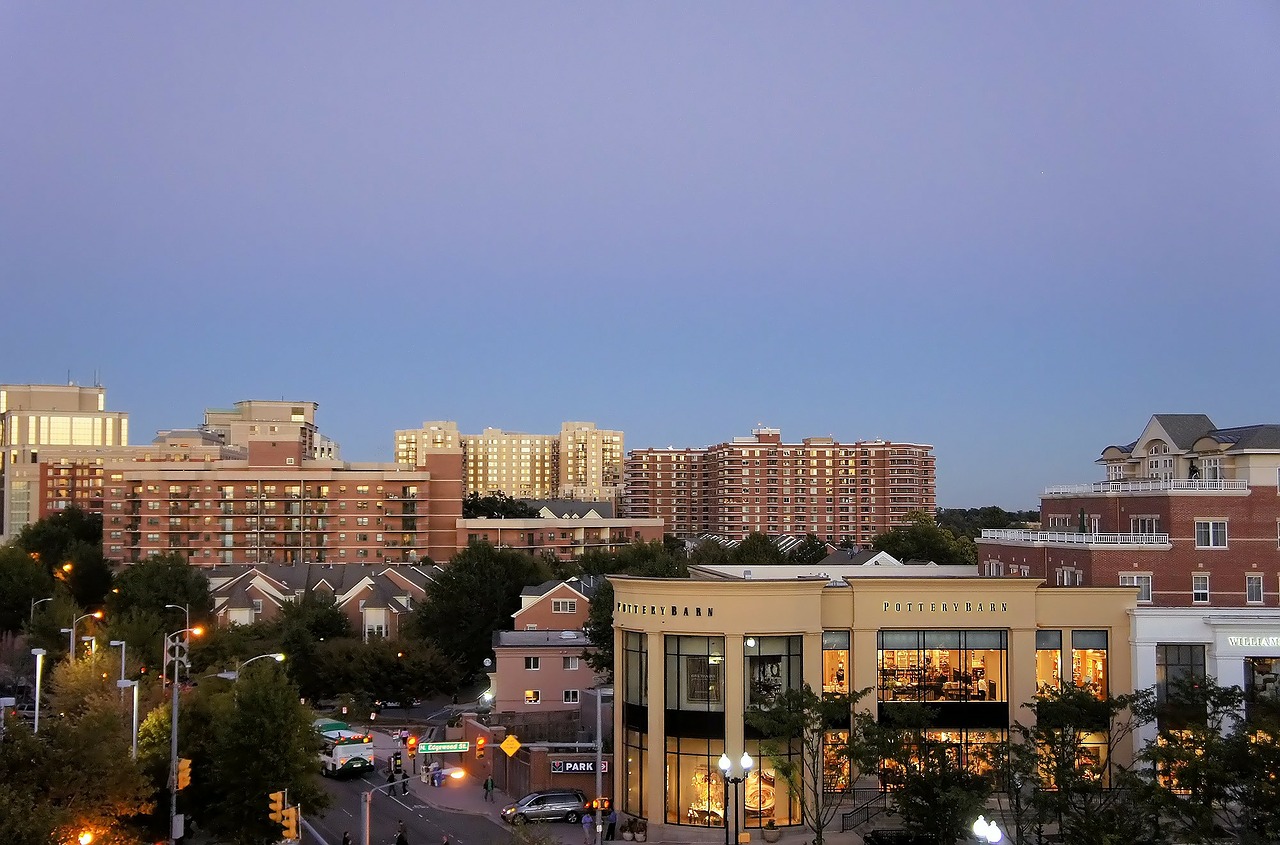 Albuquerque is your best option if you want to live in a city with a low cost of living. But Arlington is ideal for those seeking employment stability and having children who wish to quality education and participate in various sports.
Albuquerque (ABQ) ranked the 120th spot in the United States list of best places to live by U.S. News and World Report. The publication highlighted Albuquerque's rich culture, accessibility to art galleries, and distinct culinary and brewing scene. However, Albuquerque has one of the state's highest property tax rates and placed 133rd among the best places to retire.
Meanwhile, Arlington neighborhoods routinely rank among the finest in Virginia. Out of 889 communities studied throughout the state, Arlington received seven of the top ten positions on the yearly list, proving one of the best places to live based on housing trends, crime, public schools, cost of living, employment opportunities, and local amenities.
If the cities' ranking doesn't affect you yet, we'll discuss the pros and cons of living in these cities to give you all the necessary information. In addition, there might be other factors that can affect your decision to choose one of these fantastic places. So, we recommend continuing the read to learn more about these cities.
What Are the Pros and Cons of Albuquerque vs. Arlington?
Albuquerque's fun activities, better transportation, and a city with a low cost of living make it ideal for permanent residency. However, its violent crime rate and low educational quality may alarm you. Meanwhile, you will have access to high-quality education, various sports, and job stability in Arlington, but the real estate market and transportation system are disappointing.
Living in Albuquerque
Pros
Fun activities and rich culture

Albuquerque is a beautiful area to live for individuals who like being outside while still being surrounded by culture, history, and delicious cuisine. There are several events and festivals to attend here held throughout the year for you and your whole family to enjoy. Some of the most well-attended events are the International Balloon Fiesta and Freedom 4th.

You can also go to Roswell, Carlsbad Caverns, or the Chaco Culture National Historical Park on your road trip. There are also historical sites, pieces of art, and charming boutiques to explore.

Budget-friendly for living expenses

Albuquerque and New Mexico were placed 33rd for the cheapest property value in the country. The average cost in this neighborhood is $299,000, 14% lower than the national average, making it possible for residents to live comfortably. Albuquerque's state income tax is also 24% cheaper than the national average, making it a cost-effective place to save, invest, and start a business.

Better transportation

The city has substantially less traffic than other large cities. Since the population of New Mexico is relatively low, you won't have this congested traffic that wastes your time if you live in Albuquerque.

Albuquerque's public transportation system is also excellent if you don't have your car. The vast majority of Albuquerque residents live within a half-mile, if not closer, of a bus stop. They're inexpensive and operate regularly. Also, passengers under the age of nine are admitted free of charge.

Brighter employment outlook

The city of Albuquerque's employment outlook is incredibly encouraging, which is terrific news if you're looking to relocate. It is the state's biggest city, with a low unemployment rate of just 4.7%. While this is significantly more than the national average of 4.1%, it is still quite impressive considering the city's size.
Cons
Violent crime is at an all-time high

Albuquerque has a higher rate of violent crime than the rest of the country. According to the federal authorities, the city is rated 5th for violent crime in the United States. Moreover, the number of violent crimes is on the rise.

ABQ experiences a significant police shortage that is getting worse. Despite the city's efforts to attract new police officers, the number of new cadets continues to decline. When there aren't enough cops to capture the horrible people, they multiply, and it increases your chance of being a violent crime victim once you live here.

Low educational quality

Living in Albuquerque is living in New Mexico's system, and according to the WalletHub analysis, the state's education system is where the state falls short the most. It is due to the rural nature of the state and its high poverty rate. New Mexico ranks 51st for educational quality in the country, indicating improvement is highly necessary.

Insufficient flights

ABQ doesn't have enough flights for you to travel every week. It has an airport, but few flights to and from the city. The flights to significant places like New York or Washington DC are insufficient, so you'll surely need a connection inside to book travel passes many times.

Though the city has Albuquerque International Sunport, they don't have international flights. Consequently, you have to fly to the nearest town with international flights to go to other countries.
Living in Arlington
Pros
Job stability

Arlington's economy seems to be on the upswing, with a forecast employment market gain of 2.7 % and potential growth of 38.9%. Furthermore, the combined potential of Fort Worth and Dallas help to make the city's pastures even greener, giving more employment opportunities.

Arlington has a lower unemployment rate of 3.2 % than the national average of 4.1% to make matters marginally better, indicating that more residents can make a comfortable living here.

Quality education

Aside from the University of Texas at Arlington, which has over 35,000 students, Arlington's Independent School District is well-known for cultivating talented students and athletes.

Sports paradise

The Texas Rangers and Dallas Cowboys are based in Arlington, and each club has its stadium. At Globe Life Park, you can see the Rangers in action, while at AT&T Stadium, you can catch the Cowboys in a thrilling pursuit.

You can have a shot at the Meadowbrook Golf Course or challenge some regulars at the George Stevens basketball court if you'd prefer to play sports than watch them.

Fantastic location

Arlington, between two great cities, provides the best of all worlds. The innermost part of Fort Worth is approximately 14.6 miles east of downtown Arlington. On the other hand, getting to Downtown Dallas from Central Arlington might take thirty to forty-five minutes, depending on the traffic situation.

Nonetheless, your central location provides additional opportunities to work outside the city.
Cons
Incompetent transportation experience

Arlington's biggest flaw, an almost non-existent public transportation infrastructure, causes many problems for people. The traffic, particularly on I-30, the primary roadway linking Arlington to Dallas and Fort Worth, can be stressful. Prepare to wait since the commute will be a test of patience.

Also, with over 400,000 people packed into the metro, things can become a little uncomfortable in Arlington. The suffocating traffic and the inflow of people, events, and humid weather exacerbate the problem. Arlington may not be for you if you dislike busy places.

Challenging Real Estate Market

It's not the place to go if you want a reasonable price on a long-listed home. Homes in this area sell rapidly, and there is a lot of competition. When Amazon announced HQ2's entry in the Crystal City area of South Arlington, it exacerbated an already tight real estate market.

High crime rate

Unfortunately, one of Arlington's significant deal-breakers is the city's high crime rate. The crime rate is 33 % higher than the national average and 24% more than the rest of the state.

Extreme heat

Sunshine for 300 days might not suit your preference. Although you will have more opportunities to enjoy the outdoors, the severe Texas heat can be brutal to cope with and increase your power cost due to air conditioning.
Albuquerque or Arlington – Which Is More Expensive?
The overall cost of living index (excluding taxes) reports that Arlington, Texas, is 11.0% more expensive than Albuquerque, New Mexico. The most significant component in the cost of living difference is the median home cost.
The table below presents the cost-of-living indices written in percentage:
| | | |
| --- | --- | --- |
| Living expenses | Albuquerque | Arlington |
| Housing | 88% | 88.5% |
| Food & Groceries | 96.0% | 98.1% |
| Health | 81.1% | 99.4% |
| Utilities | 97.2% | 100.0% |
| Transportation | 89.4% | 114.6% |
Data is 100 = US National Average
> 100 means more expensive than the national average
< 100 means cheaper than the national average
Housing Cost
Arlington's cost of housing is 0.6% higher than in Albuquerque. Arlington's median home cost is $204,600, whereas Albuquerque has only $203,500.
Utility Cost
Arlington's cost of utilities is 2.9% higher than in Albuquerque. The 1-minute local prepaid mobile tariff will cost you $0.30 in Arlington, whereas it is only $0.16 in Albuquerque.
Food and Groceries Cost
The cost of food and groceries in Arlington is 2.2% higher than in Albuquerque. For example, 1-kg of white rice costs $3.85 in Arlington, whereas Albuquerque has only $3.06.
Transportation Cost
Arlington's transportation cost is 28.2% higher than in Albuquerque. For example, Albuquerque's regular monthly pass price is only $30 compared to $120 in Arlington.
Healthcare Cost
Arlington's healthcare cost is 22.6% higher than in Albuquerque. In Arlington, you have to spend $99.2 on visiting a doctor, while in Albuquerque, that is only around $86.3.
Is Albuquerque Bigger Than Arlington?
Based on the 2020 population, Albuquerque has 30.2% more inhabitants than Arlington. In terms of land area, Albuquerque is 47.5% bigger than Arlington.
With 564,559 residents in 2020 and 189.5 square miles of total area, Albuquerque is the largest city in New Mexico, the 32nd most populous city in the United States, and the 4th largest in the southwest.
Meanwhile, Arlington is a city in Tarrant County, Texas, in the United States. In 2020, the city had 394,266 people, making it the county's 2nd largest city after Fort Worth. Arlington is the 50th most inhabited city in the United States, 7th in Texas, and the state's biggest city that is not a county seat having an area of 99.44 square miles.
Is Albuquerque Safer Than Arlington?
With 100 as the safest, Arlington has a crime index of 12, safer than 1 of Albuquerque. In comparison, the annual crime rates in Arlington and Albuquerque are 31.76 and 63.28 per 1000 residents, respectively. Thus, you have a higher probability of being a crime victim in Albuquerque than in Arlington.
Albuquerque has reported 35,723 crimes in a year. The city's reported violent crime rate is higher than that of the state; New Mexico has only 7.74 per 1000 compared to 13.38 of Albuquerque. The crimes per square mile in Albuquerque are 188, almost nine times higher than in New Mexico.
Meanwhile, Arlington has an annual number of crimes of 12,521, mostly property crimes that include theft, motor vehicle theft, and burglary. There are 126 crimes reported per square mile in the city, higher than the 27 of the state but significantly lower than Albuquerque.
Is Albuquerque Warmer Than Arlington?
The temperature in Albuquerque typically ranges from 27°F to 93°F throughout the year, whereas Arlington has 28°F to 87°F. Thus, Albuquerque is warmer than Arlington.
The winters in Albuquerque are brief, frigid, and snowy, while its summers are hot and dry. The weather is bright all year, rarely falling 18°F or rising 99°F. The perfect time to visit Albuquerque for warm-weather activities is late May through late September.
Meanwhile, summers in Arlington are hot and humid, winters are frigid and snowy, and the weather is partially gloomy all year, with temperatures seldom from 16°F to 95°F. If you are a fan of outdoor activities, the best times are the whole month of June, early August, and early October.
Is Albuquerque Better Than Arlington?
Based on the tourism report, Arlington has an annual average of 48 million visitors compared to 6 million for Albuquerque. Thus, Arlington is more successful at attracting international residents.
Being an entertainment capital of North Texas, Arlington attracts 48.9 million people each year. Arlington's $250 million entertainment complex, which includes sports teams, amusement parks, shops, hotels, and restaurants, draws people from all across the globe.
On the other hand, Albuquerque's activities and rich culture, low living expenses, better transportation, and brighter employment outlook have enticed 6.2 million annual visitors.
Though Arlington has more extensive visitors, both cities are excellent options for a visit since they offer a lot of things to enjoy, unique culture, and reasonably priced living expenses.
Albuquerque or Arlington – Where do you consider moving? Let me know your thoughts below.