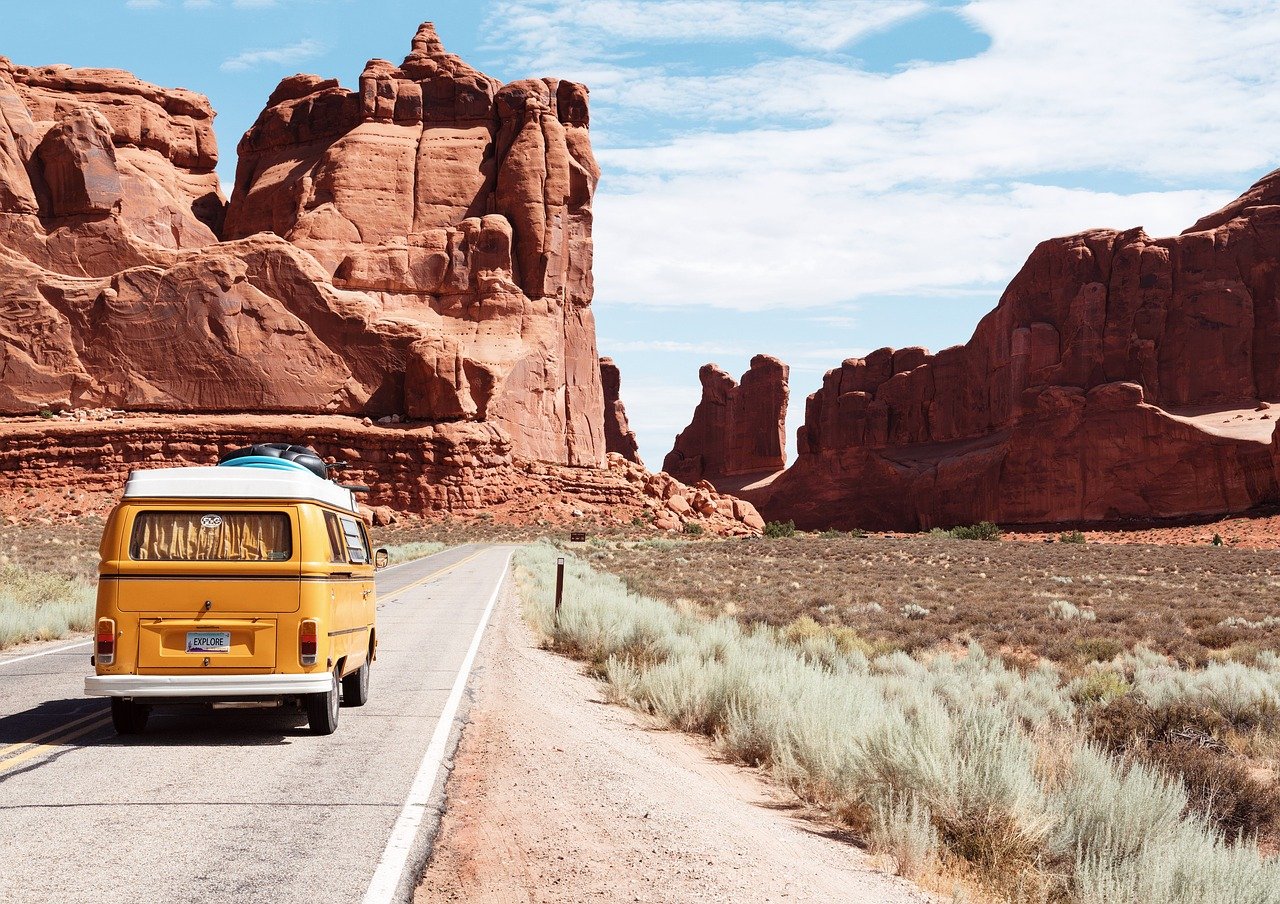 Aurora is a better place to live in compared to Albuquerque. It is a beautiful city with a laid-back vibe that charms millennials, immigrants, retirees, and veterans. Meanwhile, ABQ offers a suburban life full of outdoor activities and stunning sceneries but has a struggling economy.
The city of Aurora is the third-largest city in Colorado. It is famous for its culture, relaxed atmosphere, outdoor activities, food, and a whole lot more. It is southeast of Denver, making it less than miles away from the Rocky Mountains.
Albuquerque is an exciting city with a high level of cultural diversity and dynamism.
ABQ is a pride of New Mexico because of its significant landmarks and cultural attractions.
It offers the best culinary experience in the southwest, too.
Both cities offer a perfect place to build a simple life. Thus, we would like to explore more about ABQ and Aurora in this city comparison.
What are the Pros and Cons of Aurora vs. Albuquerque?
Aurora provides employment opportunities, cultural diversity, and an ideal place to build a family. In contrast, ABQ is a culture-rich getaway with an exciting culinary scene. Both of them suffer from high crime rates.
Living in Aurora
Pros
Employment opportunities

Aurora offers plenty of job opportunities for those relocating to the city. It is home to several private and public companies that create jobs for the residents. Industries like health care, aerospace, bioscience, insurance boost the city's economy.

It also provides its labor force with a competitive salary. The average wage in the city is around $70,000 per year. The hourly rate is $17.81 per hour, too.

Attractions and leisure activities

Even though Aurora presents itself as a small urban city, it is never boring. Aside from its main attractions, it has entertainment spaces, parks, museums, and shopping centers. You will find yourself enjoying its vibrancy through its public spaces.

Primary attractions
Aurora Reservoir
Jewell Wetlands Park
Wheel Park
Rocky Ridge Park
Entertainment, museums, and art spaces
Nickel-A-Play
Vintage Theater Productions
Jumpoline Family Fun Center
Aurora Fox Arts Theater
Parks and green spaces
Del Mar Park
Cherry Creek State Park
Aurora Sports Park
Shopping Centers
Town Center at Aurora
Southlands
Ideal place for families
The city attracts everyone from all walks of life. Young ones can enjoy activities like hiking, trekking, and skiing. It is a family-friendly city that offers opportunities to bond with your loved ones.
You can visit the Gaylord Rockies Resort and Convention Center with indoor and outdoor pools. Or the Stanley Marketplace with tons of food stalls, restaurants, breweries, and more. It is an ideal place to enjoy city activities with your family.
Cultural diversity
Aurora has a growing community of immigrants. It is home to Hispanics, Asians, African Americans, and Native Americans. The city is very welcoming and accommodating for different people with various cultures.
Even its public education system is culturally diverse. It has thousands of students with different backgrounds. The city caters to students from 130 countries that speak around 160 languages.
Exceptional medical care
Health is important in the city of Aurora. Thus, it puts a premium on its health care facilities. It has the University of Colorado Hospital and the Children's Hospital Colorado. They are the top-rated hospitals in the state, too.
Cons
Above average crime rate

Crime is a significant concern in the city. Based on findings, 728 crimes occur per 100,000 people living in Aurora. It is 47% more than the national average.

Good thing the state of Colorado tries to address the crime issue with laws and regulations. As a result, the rate is steadily decreasing.

Weather

The weather can be a bit of an issue to some. Most of the time, the weather in Aurora is at the extreme. With its semi-arid climate, you will experience warm summers and cold, freezing winters.

Winter in the city brings a lot of snow, with 62 inches of snow every year. Summers are more tolerable, where the temperature can go only as high as 80 degrees.
Living in Albuquerque
Pros
Irresistible excellent outdoors

The city has a lot of things to offer from the desert, mountains and up to a river. It has an excellent geographical structure that benefits most of its residents. It offers tons of activities like biking, kayaking, bouldering, skiing, and hot air ballooning.
Sandia Peak Tramway
Petroglyph National Monument
Paseo del Bosque Trail
Sandia Crest
Casa Rondena Winery
Filled with culture-rich getaway
Besides its beautiful landmarks, ABQ is also a culturally rich city. Its ancient roots and indigenous character are very much alive in every corner. You will also see great spots to learn about the city's cultural heritage and historical past.
Old Town
San Felipe de Neri Church
Indian Pueblo Cultural Center
Kimo Theater
Albuquerque Museum of Art and History
Highly distinct New Mexican cuisine
If you want to taste the authentic southwest experience, ABQ is your go-to place. The city has a recipe born a thousand years ago. The cuisine is a mixture of unique spices from New Mexico, Hispanic and Native America.
You might consider these places to get a taste of authentic New Mexican dishes:
Indian Pueblo Kitchen
Season's Rotisserie and Grill
El Pinto Restaurant & Cantina
Los Poblanos Historic Inn & Organic Farm
Campo at Los Poblanos
Casinos and nightlife
Albuquerque is not just about culture and heritage; it is also about entertainment. The city has billiard halls, dance clubs, cocktail bars, and so much more nightlife scenes. It is becoming an entertainment hub with Casinos and resorts popping in every corner.
Sandia Casino & Resort
Isleta Casino & Resort
The Sandbar Brewery & Grill
Sister Bar
Mezcal Tequileria
Friendly community
People are genuinely friendly and nice. You can easily talk with them, bond with them, and build a long-lasting friendship. The city upholds the southern hospitality most people from the south are famous for.
Cons
Struggling job market and low employment rate

Despite the city's strengths, you might want to reconsider moving to ABQ without a job. It has a struggling job market and finding employment might become a challenge. The unemployment rate is getting worse, and the minimum wage remains cheap.

Crime rate is a significant drawback

Drug-related violent crime is increasing in the city. There are places you should avoid, particularly the downtown. If you are moving here, consider safe neighborhoods with increased police presence.
Aurora or Albuquerque – Which is cheaper?
Aurora, Colorado, is 30.9% more expensive than Albuquerque. You will find Aurora's real estate to be 68% pricier than ABQ. Aurora, the cost of transportation, health care, and food is also higher.
| | | |
| --- | --- | --- |
| Living expenses | Aurora | Albuquerque |
| Housing | 141.6% | 88% |
| Food & Groceries | 99.3% | 96% |
| Health | 85.3% | 81.1% |
| Utilities | 96.1% | 97.2% |
| Transportation | 121.6% | 89.4% |
Data is based on 100 = US National Average
> 100 means more expensive than the national average
< 100 means cheaper than the national average
Housing cost
Since many people have moved to Aurora in recent years, the housing market has become very competitive. Buying a property in Aurora will cost you more than in other major cities in the United States.
In comparison, ABQ real estate is low and reasonable. You can own a house for $250,000. It is almost 60.9% cheaper than Aurora.
Utility cost
In Aurora, electricity, water, phone, and the internet are slightly more affordable. It is around a 1.1% difference, with Albuquerque being more expensive.
Food and groceries cost
When you buy essential items like milk, rice, and eggs, you will find Aurora to be a more expensive city. You need to pay 3.4% more on food and groceries when you choose to live in this Colorado city.
Transportation cost
Transportation is also costlier in Aurora than in ABQ. The price is even higher than the national average. Nevertheless, Aurora provides a handful of transit services compared to Albuquerque.
The Regional Transportation District manages a comprehensive public transit system. You can choose to commit using buses, trains, and light rails.
Health care
Another thing you should consider is the health care services available in the city. Aurora may be home to top-rated hospitals in Colorado but more expensive than ABQ. You will find yourself paying 6.9% more in Aurora for medical services.
Is Albuquerque bigger than Aurora?
Albuquerque is bigger than Aurora by land area. It has 187 square miles of land covered, while Aurora has only around 154.3 square miles. ABQ is also a more populated city than Aurora.
Aurora may be a smaller city than Albuquerque, but it is close to big cities in Colorado. It is 9.5 miles east of Denver and bordered by Centennial, Denver, Parker, and Foxfield. The location gives you easy access to major landmarks in the state, plus the Denver International Airport.
Meanwhile, ABQ sits in the middle of remarkable geographical landmarks in New Mexico. It is at the center of Albuquerque Basin Ecoregion. Meaning it is surrounded by the Sandia-Manzano Mountains, West Mesa, and the Rio Grande River.
You will find the ABQ a perfect place to relax and commune with nature. The beauty of the city is merely due to its geographically blessed location. It is full of luscious green forests, plateaus, and plains.
Is Aurora safer than Albuquerque?
Albuquerque is a more dangerous city than Aurora. It has a violent crime index of 51%, while Aurora has 29.6%. ABQ recorded a higher crime rate than Aurora based on the crimes reported.
Nevertheless, both rates are still above the national average of 22.7%. Good thing the rate is rapidly decreasing in Aurora, while ABQ still has a lot of work to do to reduce its numbers.
Safest neighborhoods in Aurora:
Aurora Hills
Heather Ridge
Saddle Rock
Safest neighborhoods in Albuquerque:
Valley Gardens
Desert Spring Flower
North Albuquerque Acres
Volcano Cliffs North Valley
Is Albuquerque warmer than Aurora?
Aurora and Albuquerque have a cold semi-arid climate. But ABQ is warmer than Aurora, with a recorded high temperature of 92 degrees. The temperature in Aurora can only go as high as 80 degrees, even during the summers.
Summers in Aurora may be tolerable, but winter can be brutal and extreme. The residents experience freezing and wet winters with lots of snow. It receives around 62 inches of snow each year.
Meanwhile, Albuquerque enjoys a lot of sunshine throughout the year. It has 300 and more sunny days. Most of the time, the weather is warm and strong winds in the afternoon. The weather condition is perfect for flying a hot air balloon.
Is Aurora better than Albuquerque?
Aurora and Albuquerque have several similarities. They both have a small-town vibe with lots of outdoor and recreational activities. However, Aurora is a better place to live in terms of economic opportunities than ABQ.
It is easier to land a job in this city of Colorado. The town provides jobs across different industries. You can choose health, insurance, bioscience, and aerospace based on your field of expertise.
On the one hand, with its struggling job market in Albuquerque, moving here without work can be a real challenge. It is better to secure employment first before choosing ABQ over Aurora.
So, are you moving to Aurora? Or is it Albuquerque? Share your thoughts below.