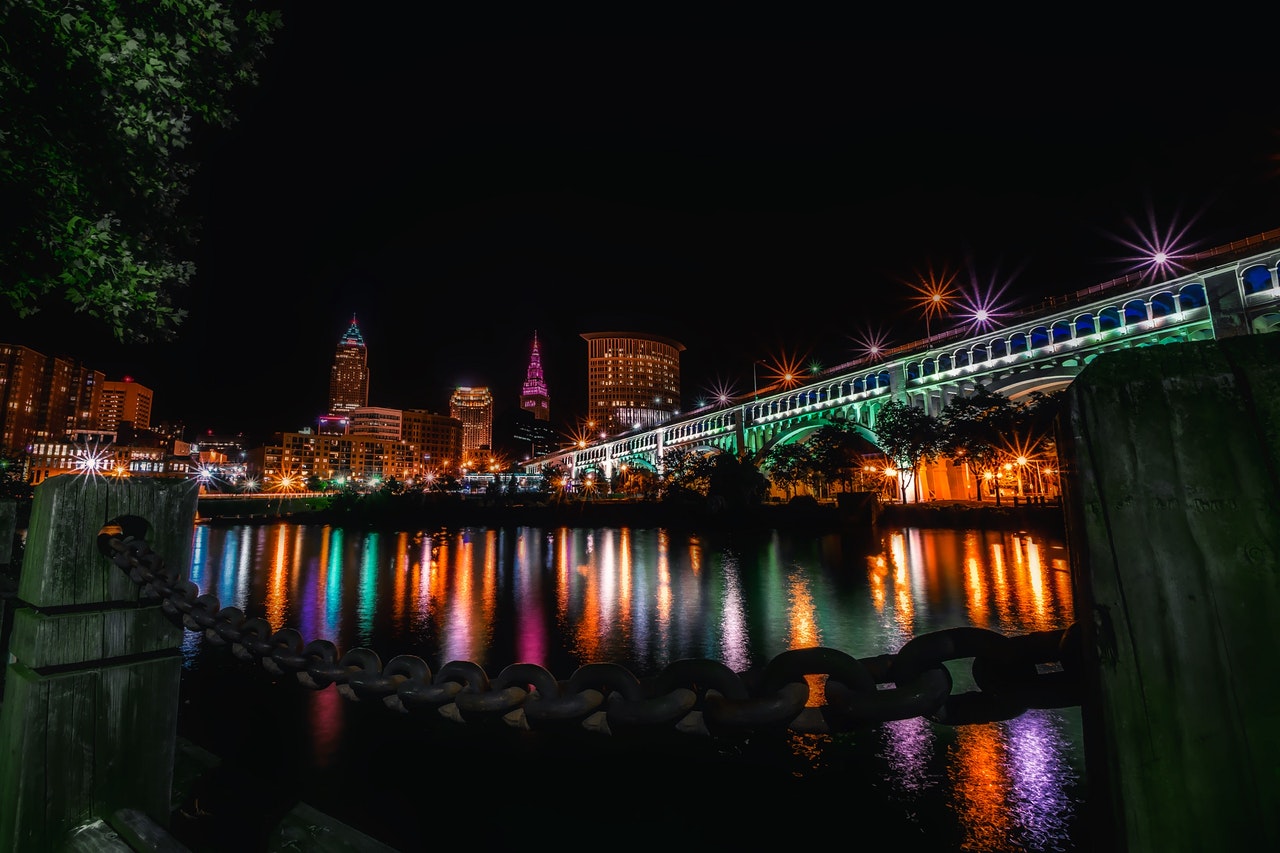 Comparing the two cities, Columbus is the better one. Here, you have many things that you can do. There are many places to go to; the food is divine. While Columbus has its pitfalls, it is still a better place than Albuquerque.
On the other hand, Albuquerque has issues with a lot of things. The crime rate, for instance, is going to be a problem in Albuquerque. The same is valid with the minimum wage in the city, which has become more problematic these days.
The minimum wage can be because of the dwindling job market in the city.
Aside from these factors, the weather in Albuquerque could take some getting used to.
What are the Pros and Cons of Albuquerque vs. Columbus?
Columbus has nice weather. In Albuquerque, you may need to adjust to it. There are also more job opportunities in Columbus compared to Albuquerque.
On the other hand, Albuquerque has more manageable traffic than Columbus. Albuquerque also has a rich mix of cultures compared to Columbus.
Columbus Living
There are many things to consider when planning to move to Columbus. The weather is nice. The cost of living is more affordable. Plus, there is the food to think of.
Pros
Here are the best things about Columbus.
The Food

When it comes to an unforgettable culinary experience, Columbus is in it to win it.

Restaurants and dining places all adorn this city. Whether downtown or somewhere else, you will never run out of restaurants.

The city has neighborhoods like The Short North and the German Village. Each of these communities has its own identity when it comes to food.

Would you prefer cold-pressed juice bars? Are you craving hotdogs and sausages? Columbus has a hot dog palace where you can have all these.

You can find restaurants of many types that serve ethnic food that you can ever think of anywhere in the city.

In Columbus, there is always something for everyone.

And before I forget, Columbus is a hub for craft beer.

There is a brewery district. And if you love beer, this is something that you should know.

Cost of Living

Compared to most cities in the US, living in Columbus is about 10% cheaper.

It is because of this that Columbus becomes attractive to most people. The cost of living is relatively low here.

The Seasons

Geographically, Columbus is in the eastern part of the US.

Because of such, the city, including the rest of the state, gets to experience all seasons of the year.

Living in Columbus makes it possible to experience spring, summer, fall, and winter.

Compared to other cities on the coast, Columbus has it all.
Cons
It is never always sunshine and rainbows here in Columbus. Read here.
The Traffic

Like any major city in the country, Columbus also experiences traffic problems. These problems are evident during rush hours.

Compared to major cities like New York, the traffic problem in Columbus may not be that bad. However, one of the most common feedback is how bad drivers are in Columbus.

Some say that Columbus is one of 10 cities in the US with the worst types of drivers.

Columbus has several speeding tickets, citations, and the like.

Housing Concerns

Columbus is a growing city. Over the years, it prospered into what it is now.

And yes, it is a great place to live.

However, it is becoming hard to buy a house because of the growing number of people who come here.

Finding a home is getting harder. And when you find one, being able to afford the house can be difficult.

The good thing about this is that there are many homes for rent.

That is if you would prefer renting instead.

Albuquerque Living

The city has one of the highest elevations in the region. It also presents its residents with a lot of options for outdoor activities. Plus, its vibrant mix of different cultures attracts some to move into Albuquerque.

Pros

Here are the things that are best in Albuquerque.

Housing

If there is one thing to note about Albuquerque, it is their housing costs.

The city has prices that sit almost around the country's national average.

Here, you can find homes that sell for an average of about US$182,000. Rental costs are also cheaper.

For example, a 900-square foot apartment costs only about US$800 per month.

When it comes to affordability, the city ranked 33rd in the country.

And that is already a good thing.

A Culinary Paradise

Just like Columbus, Albuquerque has samplings of different cuisines.

If you love food, this is the place to be.

The variety of food is because Albuquerque has a great mix of different ethnicities. Each of them brings a part of their culinary expertise from whichever part of the world.

Here, it is easy to find cuisines with Spanish influences. Mexican food is also typical in Albuquerque. And, of course, you can always find American cuisines here.

Manageable Traffic

If you are from a small town, you will find that the traffic in Albuquerque is worse.

But for a city, the traffic here is manageable. It may not move as fast, but it moves.

Here, you will not worry so much about being late for work. You will not worry so much about getting stuck in traffic.

That one word to describe the traffic in Albuquerque is "manageable."

And for a city, this is already an advantage.

Cons

Living in Albuquerque has its downfall. Here are some of them.

The Struggling Job Market

Moving to Albuquerque without a job is a wrong move.

Here, the unemployment rate sits at about 6% every year. And sometimes, it even gets worse.

Before moving to Albuquerque, it is best that you already have a job waiting.

The Weather

One disadvantage when moving to Albuquerque is the weather.

It is always at the extreme.

In most parts of the year, temperatures can be in the 80s. This type of weather usually happens around June until September.

Around October, you will experience a drop in temperature. The decrease in temperature continues until it gets to its coldest state, around December to January.

Here, there is no weather in-between.

Either you get a hot day or a below-freezing one.

Crimes

As you already know, there isn't much in Albuquerque regarding job opportunities.

The city has generational poverty concerns. For those with jobs, the wages can be lower.

It is natural to see a spike in crimes in the city. Most of these crimes tend to be drug-related.

Theft, car prowling, and even breaking into homes are common crimes in the city.

Albuquerque or Columbus – Which is cheaper?

When it comes to costs of living, Albuquerque is cheaper than Columbus. If you do not know it yet, Albuquerque is the most affordable city in the US. Also, it is the second most affordable city in North America.

| | | |
| --- | --- | --- |
| Living Expenses | Albuquerque | Columbus |
| Housing | 88% | 68.2% |
| Food & Groceries | 96% | 98.8% |
| Health | 81.1% | 86.6% |
| Utilities | 97.2% | 102.1% |
| Transportation | 89.4% | 90.1% |

Data is based on 100 = US National Average
>100 means more expensive than the national average
<100 means cheaper than the national average

Housing/Rent

First up is housing and rental costs.

This part of the budget always comes first together with food. And these are the most essential.

When it comes to rental costs, it is interesting to note that Albuquerque is more expensive than Columbus.

If you look at the numbers, you will find that Columbus is 31.8% lower than the national average. Albuquerque, on the other hand, is 12% lower than the US national average.

Both are affordable. But if you compare the two cities, Columbus is cheaper.

Utility Costs

When it comes to utility costs, Albuquerque is cheaper than Columbus.

For example, monthly bills for electricity, heating system, garbage disposal, and the like are way cheaper in Albuquerque than in Columbus. Comparing the two cities, Albuquerque is cheaper by 26.19%.

On the other hand, internet subscription is more expensive in Albuquerque by 32%.

For example, a subscription of 8mbps costs US$67 per month in Albuquerque. In Columbus, it averages around US$36 per month.

But overall, Albuquerque is cheaper when it comes to utility costs.

Food and Groceries

Between the two cities, there is not much difference in the costs of food and groceries. And if there is a difference, the variance can be just a dollar or a few cents.

For example, lunches in restaurants cost around US$15 in Albuquerque. In Columbus, lunches average around US$14.

Meals at fast-food restaurants cost around US$8 for both cities.

The difference lies in the costs of grocery items.

Half a kilo of chicken breast, for example, is cheaper in Albuquerque at US$3.69. In Columbus, the same amount of chicken breast costs around US$4.

Eggs are also cheaper in Albuquerque, with costs at US$2.36 a dozen compared to US$2.42 a dozen in Columbus.

While most of these grocery items are cheaper in Albuquerque, it is interesting to note that domestic beer and bread are cheaper in Columbus.

Beer costs around US$2.07 in Columbus, while it costs US$3.05 in Albuquerque. Additionally, bread costs US$1.78 in Columbus. The exact amount of bread costs US$2.34 in Albuquerque.

Food and grocery costs do not differ much between the two cities for whatever it's worth. If there is any difference, it would not be that significant to create a dent in your wallet.

Transportation Costs

The most glaring difference in transportation costs is the monthly ticket cost for public transport.

In Albuquerque, a monthly pass for public transport costs US$30. The same pass costs US$55 in Columbus.

And this is something you should take into consideration. Transportation costs eat up a big chunk of your monthly budget.

The difference in the cost of gas is not much. In Albuquerque, it costs US$0.67 per liter. In Columbus, it costs around US$0.65 per liter. There may be a US$0.02 difference here. But when accumulated, it could amount to a lot.

The basic tariff for a taxi ride, on the other hand, is cheaper in Columbus at US$15 for the first 8 kilometers. In Albuquerque, it costs around US$17 for the first 8 kilometers.

Healthcare

When it comes to healthcare costs, Albuquerque is cheaper than Columbus.

It is evident in the costs of medicines. Professional doctor's fees are also cheaper in Albuquerque.

For instance, medicines for colds enough for six days cost around US$8 in Columbus. The exact amount of drugs cost around US$6 in Albuquerque.

A doctor's consultation costs around US$119 in Columbus. The exact amount of time spent with a doctor in Albuquerque only costs around US$87.

There is a vast difference between both cities when it comes to the cost of healthcare. If healthcare costs take up a chunk of your monthly budget, take note that Albuquerque is cheaper in this aspect.

Is Albuquerque bigger than Columbus?

When it comes to land area, Columbus is more extensive than Albuquerque. Columbus has a land area of 219.2 square miles. Albuquerque has a land area of 187.22 square miles.

Columbus is also more populated than Albuquerque. The same is true with its population density, with Columbus being denser.

Columbus has a population of 913, 921 while Albuquerque has a population of 562,281. Additionally, the population density in Columbus stands at 4,169 people per square mile. Albuquerque has a population density of 3.002 individuals per square mile.

Is Albuquerque safer than Columbus?

The crime rates in Albuquerque are higher compared to Columbus. When it comes to safety, Columbus is safer.

The crime index in Columbus only sits at around 43.42 out of a hundred. In Albuquerque, it is t 70.66.

It means that people in Columbus feel safer than the people in Albuquerque.

Over the past three years, the increase in crimes in Columbus is only at 66.79, with most of them involving petty crimes. On the other hand, Albuquerque saw an increase of 83.78, a very high percentage.

Most crimes in Columbus remain at a meager percentage. The number sits at 57.69 in Columbus. In Albuquerque, it is at an all-time high of 85.04. If there are higher than the usual crime rates, it is problems with drugs.

Vandalism and theft are at 44.20 in Columbus, while it sits at a high rate of 85.88 in Albuquerque. Additionally, in Albuquerque, violent crimes are higher at 73.66 compared to 44.20 in Columbus.

Even bribery and corruption occur more in Albuquerque, with the rates going high at 65.12 compared to 31.54 in Columbus.

By the numbers themselves, you can easily say that Columbus is the safer city of the two.

Is Albuquerque warmer than Columbus?

Columbus goes through all four seasons. It has beautiful summers and mild winters. Albuquerque is a scorching place during its hot season. It is also icy during winter.

Those that recently moved to Albuquerque can easily relate to this concern.

The weather is something you have to get used to. Because if it is not too hot, it is too cold.

If you dream of beautiful summers and shorter, milder winters, Columbus is the city, you should choose.

And because of its geographical location, Columbus goes through all four seasons – summer, spring, fall, and winter.

Is Columbus better than Albuquerque?

Columbus in Ohio is way better than Albuquerque. It has a lot of job opportunities in store for you. It also has nice-enough weather. And most important, the crime rates are lower compared to Albuquerque.

It is one of those cities that has all the good things.
Columbus has friendly people. It is affordable. It also has a growing tech industry, so you can easily land a job here, especially with a tech degree from college.

Aside from its tech industry, it also maintains a diverse job market. And so, even if tech is out of your league, you can still find a job here.

Moving to Columbus is a more intelligent and safer option for the workforce.

Are you considering moving to Columbus or Albuquerque?

Let me know your thoughts below.