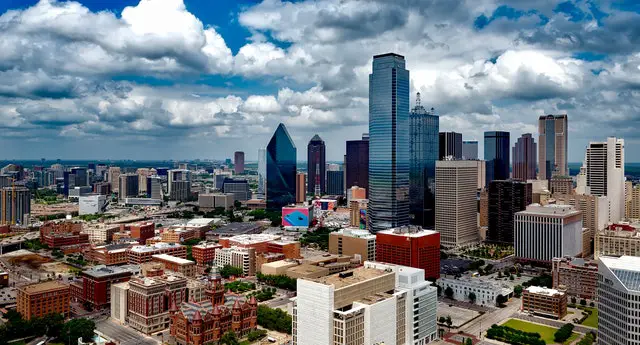 Albuquerque is best for its low living expenses, parks and museums, and public transportation. Meanwhile, Dallas is great for you if you or your children want quality schools or live near other Texan cities.
Albuquerque is the state's largest city and economic center. Electric equipment, petroleum and coal goods, food processing, printing and publishing, and stone, glass, and clay items are among the industrial products produced in Albuquerque.
Meanwhile, Dallas is the biggest city and the capital of Dallas County, with sections spreading into Collin, Denton, Kaufman, and Rockwall counties. Dallas' most important sectors are defense, financial services, information technology, telecommunications, and transportation.
Aside from industry-related opportunities, these cities have lots more to offer. If you are undecided in choosing between these places, this comparison might help you.
What Are the Pros and Cons of Albuquerque vs. Dallas?
Albuquerque's museums, public transportation system, and diverse architecture will make you pleased, but the minimum wage and low-quality education may disappoint you. Meanwhile, you can find better employment opportunities and quality schools in Dallas, but the traffic and poor public transportation may frustrate you.
Living in Albuquerque
Pros
Museum hotspot

Albuquerque has several impressive and known museums and parks. The Albuquerque Biological Park is one example that has unique facilities, including the Aquarium, Botanic Garden, Zoo, and ABQ Biopark. These parks will surely give you an incredible feeling when you visit them.

In addition, you can also visit the Albuquerque Museum of Art and History, which has an extensive collection of American Southwest art, as well as historical relics such as whole sets of conquistador armor and Pueblo weavings.

Diverse architecture

Albuquerque has a reputation for its architectural richness and impressionism. When you look at a structure in the Pueblo Revival style, like the Estufa at UNM, you can't help but feel like you're in the southwest.

Albuquerque's evening skyline is a view to see. Commercial buildings widely use vibrant yellows and greens at night, and many of these hues vary with the seasons, giving the late-night metropolis a welcoming and bright vibe.

Impressive public transportation system

ABQ's public transportation system is impressive. The buses are an excellent option if you're going a short distance, such as down Central Ave to downtown or west to Old Town at Central and the Rio Grande.

The great majority of Albuquerque's residences are within a half-mile of a bus stop, if not closer. They're cheap and regularly run. Alvarado Transportation Center is the city's central transportation hub in the heart of downtown Alvarado. Albuquerque's Greyhound bus station is next to the Amtrak station and serves as a departure and arrival hub for interstate bus routes.
ABQ offers a wide range of bus passes to satisfy the needs of all types of passengers from 1–3 days to 1–12 months, including discounts for students and the elderly. Passengers under the age of 9 can ride for free.

Affordable city to live in

ABQ is a budget-friendly city when compared to other cities with great offerings. Compared to the national average, the cost of living in this place is 5% less expensive. The median home price in the city is cheaper than the national average, making purchasing a home in the area simple. If you are looking for places ideal for real estate investment, this city is for you.
Cons
Alarming crime rates

For many years, the city has had a higher crime rate than the rest of the country. Based on recent data, the city had the highest incidence of violent crime in New Mexico, with 1,117 incidences per 100,000 residents, about three times the national average of 386 events per 100,000 Americans. Robbery and assaults are the most prevalent violent crimes in the city.

The majority of the crimes are drug-related. Some individuals misuse drugs to the point of committing crimes. In addition, crimes are rising due to persistent poverty and low minimum wage.

Low income leading to poverty

The poverty rate is 18.2% in Albuquerque. Out of 551,756 residents, 100,260 lived below the poverty level in the most recent report. Poverty is accompanied by low minimum wage, where most earn at $9 per hour in 2020. It'll be hard to find work that pays more in the city.

Education of poor quality

There are outstanding schools in the city that offer high-quality education for colleges and postgraduates. However, the state's K-12 education and its programs are few. Quarter students only passed the standard math tests from 3rd grade through junior high school. In the English test, only 31% of students had completed it.
Living in Dallas
Pros
More job opportunities

Dallas' booming economy is in healthcare, defense, financial services, information technology, energy, commerce, medical research, life sciences, transportation and logistics, and telecommunications. Many global giants have placed their headquarters in Texas since it is a business-friendly state. As a result, Dallas is an excellent environment for both job searchers and company entrepreneurs.

For residents of Dallas, TX, there is no shortage of work opportunities. It has a low unemployment rate (3.2 %) and has had job growth in the double digits since 2012.

Quality schools

Aside from great employment, Dallas has excellent educational possibilities. Moving to Dallas, Texas, is an excellent decision if you intend on studying while working for a Fortune 500 corporation. If you've always wanted to finish your school or get a second degree, living in Dallas will make it a lot simpler!

The University of Texas, the University of Dallas, and Southern Methodist University are just a few of the notable institutions in the area.

Recreation and entertainment

When you move to Dallas, your schedule will quickly fill up, and you'll enjoy every minute of it! Whether you're an art lover, an outdoor enthusiast, a shopper, a music lover, a coffee shop lover, or just an urban explorer, you'll be blessed for choice with an abundance of intriguing things to do.

There isn't much greenery to admire in downtown Dallas, but plenty of wildlife and natural outdoor beauty to discover within a short drive of the city. One of the main attractions is White Rock Lake, which offers a variety of water activities such as swimming, fishing, kayaking, and just having a picnic under the warm sun. The Dallas Zoo is another must-see outdoor attraction.

Nearby Texan cities

Other cities such as Austin, Houston, and San Antonio are within 4 hours away if you migrate to Dallas. You can have a weekend vacation to any of these gorgeous cities to enjoy the sandy beaches, rivers, lakes, nightlife, and music culture, as well as delicious Texan cuisine.
Cons
Congested roads

Although public transit is available in Dallas, most people choose to drive, aggravating the traffic problem. There are several highway networks, but most of them will become highly congested throughout rush hour.

Furthermore, since the city is rather spread out, it's essential to select a location near where you work if you don't want to spend a lot of time commuting.

Poor public transportation

Unfortunately, Dallas does not have an excellent public transportation system. The city is not walkable, and public transportation is unpredictable. The DART (Dallas Area Rapid Transit) is a light rail system that can take you to many of the city's tourist sites. However, it is mainly for commuters, since trains operate every 10 minutes during rush hour and then slow to two trains per hour.

Buses can also carry you practically everywhere, although you may need to change buses many times, which takes up your time.

Crowded

When comparing Dallas to other big cities, one of the most noticeable distinctions is the vast region that Dallas must service and regulate. Land in the massive state of Texas is much cheaper, which has resulted in an enormous population that has developed horizontally more than many other significant cities in the United States.

So expect that you will be in the noise of crowded population when you relocate here.

Scarce greenery

Dallas is not just a vast city in terms of size, but it is also a component of the "DFW Metroplex," as native Texans refer to it. Dallas, Arlington, Fort Worth, and the surrounding suburbs cover a vast territory compared to other cities. There isn't much green space or countryside in the Dallas subway area for serious exploring.

If you love nature and constantly want to see places with many trees, this can disappoint you.
Albuquerque or Dallas – Which Is More Expensive?
Based on the overall index excluding taxes, Dallas, Texas, is 11.2% more expensive than Albuquerque, New Mexico. The most significant component in the cost of living difference is the median home cost.
The table below presents the cost-of-living indices written in percentage:
| | | |
| --- | --- | --- |
| Living expenses | Albuquerque | Dallas |
| Housing | 88% | 99.1% |
| Food & Groceries | 96.0% | 97.2% |
| Health | 81.1% | 90.6% |
| Utilities | 97.2% | 92.8% |
| Transportation | 89.4% | 138.5% |
Data is 100 = US National Average
> 100 means more expensive than the national average
< 100 means cheaper than the national average
Housing Cost
Dallas' cost of housing is 5.6% higher than in Albuquerque. Albuquerque's median home cost is only $257,400 compared to $259,800 in Dallas.
Utility Cost
Dallas' cost of utilities is 2.9% higher than in Albuquerque. The essential utilities such as electricity, water, heating, and cooling for an 85-meter square apartment in Albuquerque are only $140.94 per month compared to $157.26 in Dallas.
Food and Groceries Cost
The cost of food and groceries in Dallas is 3.2% higher than in Albuquerque. For example, the 1-kg rice costs $3.67 in Dallas, whereas Albuquerque has only $3.06.
Transportation Cost
Dallas' transportation cost is 31% higher than in Albuquerque. For example, Albuquerque's regular monthly pass price is only $30 compared to $96 in Dallas.
Healthcare Cost
Dallas' healthcare cost is 15.9% higher than in Albuquerque. In Dallas, you will spend an average of $116 on visiting a doctor, while in Albuquerque, that is only around $86.3.
Is Albuquerque Bigger Than Dallas?
Based on the 2020 city population census, Dallas is 57% more populated than Albuquerque. Dallas has a 1,304,379 population compared to 564,559 of Albuquerque.
New Mexico's biggest city, Albuquerque, has 564,559 people in 2020, making it the 32nd most populated in the US and the southwest's 4th largest. According to the US Census Bureau, it has 189.5 square miles, of which 187.7 square miles is land and 1.8 square miles is water.
Meanwhile, with 239.5 square miles, Dallas is the 9th most densely populated city in the USA and the 3rd largest in Texas after Houston and San Antonio, with 1,304,379 according to the 2020 census.
Is Albuquerque Safer Than Dallas?
Dallas has a five-crime index with 100 as the safest, while Albuquerque has one. In comparison, the annual crime rates in Dallas and Albuquerque are 45.35 and 63.28 per 1000 residents, respectively. Thus, Dallas is safer than Albuquerque.
Based on statistics alone, Albuquerque is not a safe place to visit. In 2020, it often joined America's most dangerous cities. Albuquerque recorded a higher chance of being a property and violent crime victim than other cities in the state and country.
Meanwhile, according to Dallas police officials, violent crime, such as murders, robberies, and aggravated assaults, has decreased compared to 2020. In contrast to 2020, there have been 978 fewer victims of violent crimes recorded last year (2021).
Is Albuquerque Warmer Than Dallas?
The average temperature in Albuquerque ranges from 27°F to 93°F throughout the year, whereas Dallas has 39°F to 96°F. Thus, Dallas is warmer than Chicago.
Summers in Albuquerque are hot and dry, and the winters are brief, frigid, and snowy, while in Dallas, summers are hot and muggy, and the winters are chilly and windy. The weather temperatures in Albuquerque are seldom falling below 18°F or rising over 99°F compared to 26°F or 102°F in Dallas.
According to the tourist score, the perfect time to visit Albuquerque for warm-weather activities is from late May through late September, whereas Dallas is from late May to late September.
Is Albuquerque Better Than Dallas?
Based on the most recent data, on average, Dallas has more international visitors having 27 million people each year compared to 6.2 million of Albuquerque. Thus, Dallas is better at attracting more people.
Around 6 million tourists visited Albuquerque for its diverse parks and museums, impressive public transportation, and distinct architecture designs, generating $69 million in local taxes. The city continues to improve its tourist destinations and business systems to attract more temporary and permanent residents.
On the other hand, Dallas' efforts have been recognized as one of the top ten conference destinations in the country and one of the state's top tourism destinations. More than 27 million visitors travel to Dallas every year, spending $5.2 billion and producing an $8.8 billion economic effect. These visitors support local hotels, activities, restaurants, and employment.
Although both cities have advantages and disadvantages, you can conclude that Dallas has more to offer owing to its vast amount of tourists. Still, you can't dispute that Albuquerque is a lovely city as well. It's up to you to determine if you want to live in one of these gorgeous cities long-term or visit for a few days.
Are you considering moving to Albuquerque or Dallas? Let me know your thoughts and concerns below.