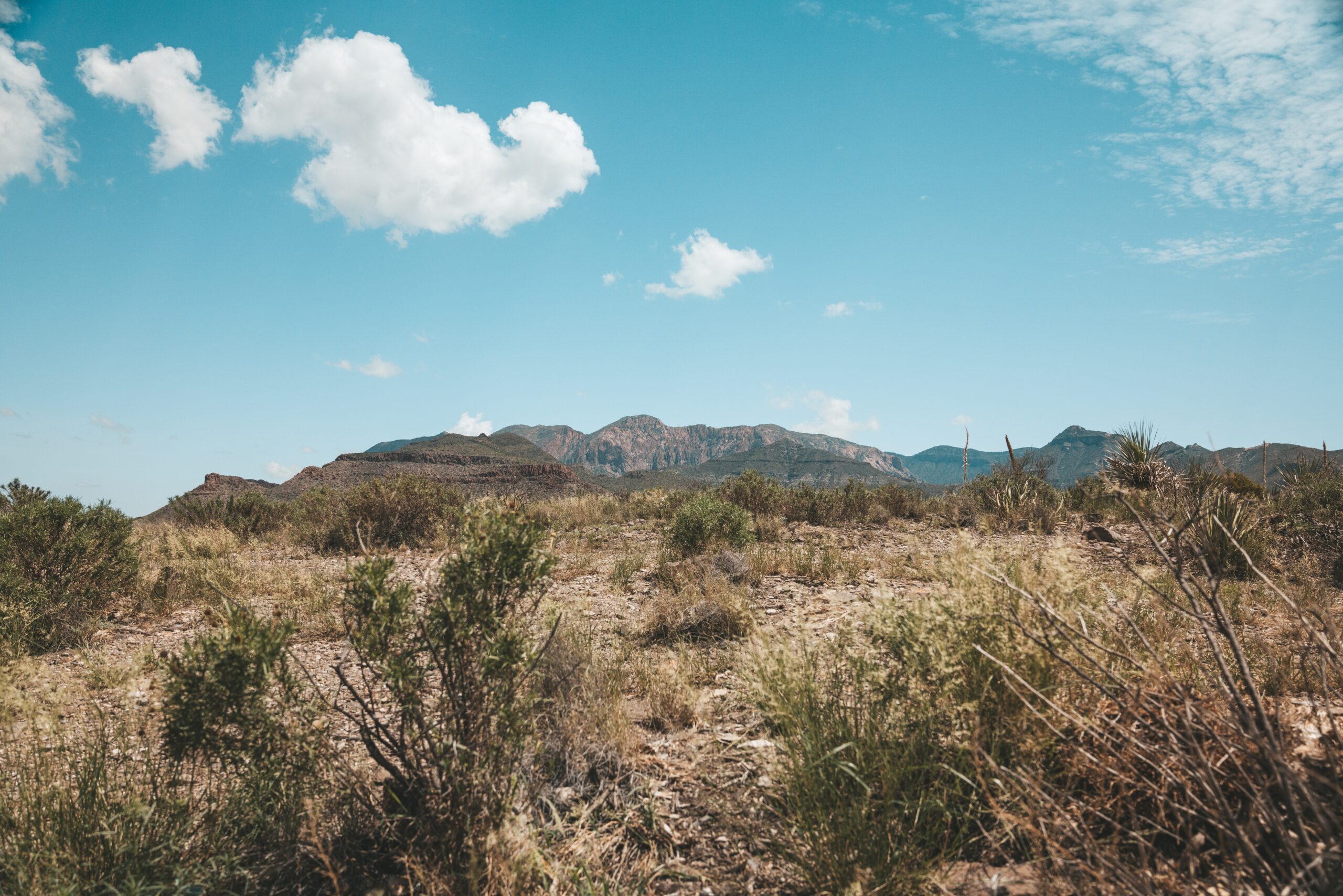 Albuquerque is the best option if you're looking for cultural and historical landmarks, a better retirement experience, an active lifestyle, and a low cost of living. Meanwhile, known for its excellent educational institutions, abundant outdoor activities, and art scenes, Garland makes it a perfect city for millennials.
Known as "The Duke City," Albuquerque or ABQ is a New Mexico municipality known for keeping its cultural traditions. The city is also a popular retirement destination with many parks and recreational facilities and a great place to buy a house since the prices are so low.
Meanwhile, located in Dallas County, the city of Garland is a mid-sized Texas town. After many years of consistent expansion, Garland has lately experienced a dip in the number of new residents entering the region.
If you plan to migrate to one of these cities, both have something for your benefit. If you are torn between these places, this easy-to-use list of similar features will aid in your decision-making process.
What Are the Pros and Cons of Albuquerque vs. Garland?
Despite its low cost of living and retirement benefits for the elderly, Albuquerque has a high crime rate and an unsatisfactory unemployment rate, making it not ideal for relocation plans. But in Garland, the potential job development possibilities will make it perfect for career growth. Still, its crime statistics and poverty rate will frustrate you.
Living in Albuquerque
Pros
Reasonable prices

Relocating to Albuquerque means taking into account the cost of living. There are 388 metropolitan areas in the United States, and Albuquerque is rated 43rd in affordability.

As the 60th-largest metro area in the United States, it's evident that the cost of living is low.

It costs 5% less to live in Albuquerque than in the rest of the country. City residents enjoy low pricing, making the city an attractive place to live.

For example, housing expenses are 11% cheaper than they are nationwide. And when it comes to costs, you know for a certainty that housing and rent are substantial factors.

You can also save funds on utility expenditures, such as gas and electricity. Furthermore, when you purchase your food from the local market, the city is even more affordable.

Abound cultural and historical landmarks

You will see cultural and historical landmarks regarding indigenous around Albuquerque. Also, many art galleries and museums are within a few miles of the city's borders.

Old Town Albuquerque is a popular tourist destination because it showcases the rich cultural diversity of the city's residents, both past and present. These include Rio Grande Nature Center State Park and Petroglyph National Monument, and BioPark, a national park.

Alive and well in the open air

You'll get a new perspective on life in Albuquerque, thanks to the shifting colors of the Sandia Mountains and the city's energetic outdoor activities. There are several free and open-to-the-public activities going place all across the city.

From monthly festivals to everyday activities in the city's covered parks, the easiest way to get rid of boredom is exercising. Aside from enjoyment, engaging in outdoor activities, such as hiking and mountaineering is also excellent for your health.

Ideal location to spend your golden years

Albuquerque, New Mexico, is a well-known retirement community for the elderly. Temperatures are moderate and pleasant in the region, where snowfall can be intense. ABQ offers plenty of open space and is not too congested, which are essential considerations for retirees.

ABQ's structures, national parks, and even the community itself bear the rich cultural legacy of the Native Americans who lived there. Eventually, the elderly will survive off their social security checks alone because of the abundance of inexpensive goods in the neighborhood.
Cons
Isolated city

Indeed, the state capital of Santa Fe is just a half-drive hour's from here. For example, it takes seven hours to drive from Denver to Phoenix, while it takes over 10 hours to go from any of Texas' major cities to Denver.

Though it shares a border with five states, Albuquerque is a somewhat isolated city. A weekend vacation outside of New Mexico may not be possible due to the state's size.

The unemployment rate is unsatisfactory

Around 5% of people without jobs in Albuquerque are down from the previous year but might be much lower.

Poverty and increased violent crime are expected outcomes of the city's high unemployment rate, affecting many residents.

As of now, ABQ's growth rate has been estimated at 34%, which is constantly in progress.

Don't wait until you've moved before you start looking for work in the city.

A high rate of criminal activity

An ongoing problem in Albuquerque is its criminal activities. Until recently, the city's leadership has done little to combat the increasing number of criminal incidents. High-risk areas include La Mesa, Yale Village, and Central Hill.

Albuquerque has many drug-related cases, and it is one of the most often reported crimes. It may be linked to fears about generational poverty.

The city has seen increased crime in recent years, which you should think about before moving your family here.
Living in Garland
Pros
The best city for millennials

Garland's low unemployment rate, cheap cost of living, and potential job development possibilities make it an excellent spot for millennials to live. Garland is placed 3rd among millennial cities in a 2019 research, but its millennial homeownership rate has increased by 8.8 % in the previous year.

Amazing educational institutions

The Garland Independent School District (GISD) offers a one-of-a-kind School Choice option that allows you to tailor your child's education. GISD has a rich history of quality, with a varied population speaking over 100 languages, technology-driven campuses, magnet programs, and over 200 Career and Technical Education courses.

Abundant outdoor activities

Residents of Garland can enjoy sports, leisure, and other outdoor activities on more than 2,800 acres, as well as various aquatics and activity facilities. In a 2019 Bond Election, Garland citizens pledged $117.8 million to Parks and Recreation services.

Say hello to Garland's first dog park, which is now open and ready to welcome your four-legged companions! It's not a little park, with 3 acres for your best buddy to run and play off-leash while meeting new friends in the neighborhood.

You can also visit Rowlett Creek Preserve for a long bike experience. It is a 16-mile circle trail system with various scenery and paths for outdoor recreation. Some portions are tight and twisting for bikers, but all routes provide views of beautiful greenery and wildflowers, as well as fishing streams.

A thriving arts scene

Garland's arts scene has grown, with many ethnically varied ensembles performing at the Granville Arts Center. The City of Garland offers a diverse range of fine arts events that draw visitors from North Texas.

Community-based arts and heritage groups have found great support and opportunity to expand through the Garland Cultural Arts Commission.
Cons
High poverty rate

How many people live in poverty in Garland, Texas? The statistics show that 36,788 out of 234,709 citizens reported living in poverty in the previous year. Garland has a poverty rate of 15.7 %. In Garland, one out of every 6.4 inhabitants is poor.

It implies that the city has poor economic outcomes that link to a shortage of employment opportunities or a low salary rate.

Not a safe-guaranteed city

According to FBI crime statistics, Garland is not among the safest cities in America. There is 1 in 36 risks of being a victim of violent or property crime in Garland. In comparison to the rest of Texas, Garland has a higher crime rate than 86 % of the state's cities and towns of all levels.
Albuquerque or Garland – Which Is Less Expensive?
The overall cost of living index (excluding taxes) reports that Albuquerque is 8.9% less expensive than Garland. The most significant component in the cost of living difference is transportation. The transportation cost is 25% lower in Albuquerque.
The table below presents the cost-of-living indices written in percentage:
| | | |
| --- | --- | --- |
| Living expenses | Albuquerque | Garland |
| Housing | 88% | 85.5% |
| Food & Groceries | 96.0% | 97.7% |
| Health | 79.8% | 98.1% |
| Utilities | 97.2% | 100% |
| Transportation | 89.4% | 119% |
 
Data is 100 = US National Average
> 100 means more expensive than the national average
< 100 means cheaper than the national average
Housing Cost
Albuquerque's cost of housing is 2.9% higher than in Garland. Albuquerque's median home cost is $257,400, whereas Garland has only $245,100.
Utility Cost
Albuquerque's cost of utilities is 2.8% less expensive than in Garland. The 1-minute local prepaid mobile tariff without discounts or plans costs $0.26 per month in Garland, while only $0.17 in Albuquerque.
Food and Groceries Cost
The cost of food and groceries in Albuquerque is 1.7% less expensive than in Garland. The price of regular eggs for 12 pieces is currently $2.41 in Garland, whereas Albuquerque has only $2.10.
Transportation Cost
Albuquerque's transportation cost is 24.9% less expensive than in Garland. For example, the one-way ticket for local transport in Garland is $3.00, whereas it is only $1.00 in Albuquerque.
Healthcare Cost
Albuquerque's healthcare cost is 13.7% less expensive than in Garland. In Garland, you have to spend $107 for a doctor's visit, while in Albuquerque, that is only around $86.3.
Is Albuquerque Bigger Than Garland?
According to the most recent census, Albuquerque's population is 57.50% larger than Garland's. It is also 69.69 % bigger than Garland in terms of total area.
With 188.87 square miles, Albuquerque served as an outpost on El Camino Real, a highway that linked Mexico City to the northernmost areas of New Spain. Albuquerque has a population of 564,559 people, according to the 2020 census, making it the 32nd most significant in the United States and the 4th in the Southwest by population size.
On the other hand, with a total area of 57.25 square miles, Garland is located in the Dallas–Fort Worth metropolitan area. It is nearly entirely in Dallas County, with a minor fraction in Collin and Rockwall counties. The city has a population of 239,928, making it the 93rd most populated city in the United States and 12th in Texas at the 2019 census.
Is Albuquerque Safer Than Garland?
Garland has a crime index of 15, while Albuquerque has recorded 1 (100 = safest). In addition, Garland has a crime rate of 27.70 per 1000 residents, whereas Albuquerque has a rate of 63.28. As a result, Garland is a safer option than Albuquerque.
The chances of becoming a victim of violent or property crime in Albuquerque are 1 in 75 and 1 in 20, respectively. The city recorded 35,723 crimes annually, including 28,171 property crimes and 7,552 violent crimes. It has 188 crimes per square mile, far more than New Mexico's 22.
Meanwhile, there are only 6,815 yearly crimes in Garland, with 6,119 being property crimes and just 696 being violent crimes. It has an average of 119 offenses per square mile. You have a lower chance of becoming a violent crime victim in the city than in the rest of the state.
Is Albuquerque Warmer Than Garland?
The average weather temperature in Albuquerque ranges from 27°F to 93°F throughout the year, whereas Garland has 37°F to 96°F. Thus, Garland is warmer than Albuquerque.
Albuquerque always has a brightened sky. Albuquerque has a wide variety of temperatures, from the oppressive heat of the summer to the bone-chilling cold of the winter when blanketed in snow. Temperatures seldom drop below 18 ℉ or climb beyond 99 ℉, with an annual average of 27℉ to 93 ℉.
Garland has hot, humid summers and cold, windy winters, with cloudy conditions throughout the year. The average yearly temperature varies between 37°F and 96°F, seldom falling below 25°F or exceeding 101°F.
The ideal time to visit Garland and Albuquerque for outdoor activities is from late May to mid-September and from late May to late September, respectively.
Is Albuquerque Better Than Garland?
In terms of livability, Albuquerque had a score of 54, but Garland received an impressive score of 74. With 100 to be exceptional, Garland surpasses Albuquerque.
Albuquerque may not be an enjoyable place to live unless you take advantage of neighboring attractions and activities. New Mexico's capital city is ranked 24,548th out of the 50 states for its overall livability and 290th in the state. As a result, the city's livability score has been labeled "poor."
On the other hand, based on statistics and collected facts, Garland has a livability score of 74/100 ("excellent"). Compared to other cities, this one comes up at the 91st percentile. Compared to other cities in the United States, this is a relatively high rating.
Garland, Texas, might be a terrific place to call home! This city is also among the top 10% of all cities in the United States. Garland is a great place to live in terms of facilities, cost of living, and education, but it does not do well in employment.
Albuquerque or Garland – Where do you consider moving? Let me know your thoughts below.