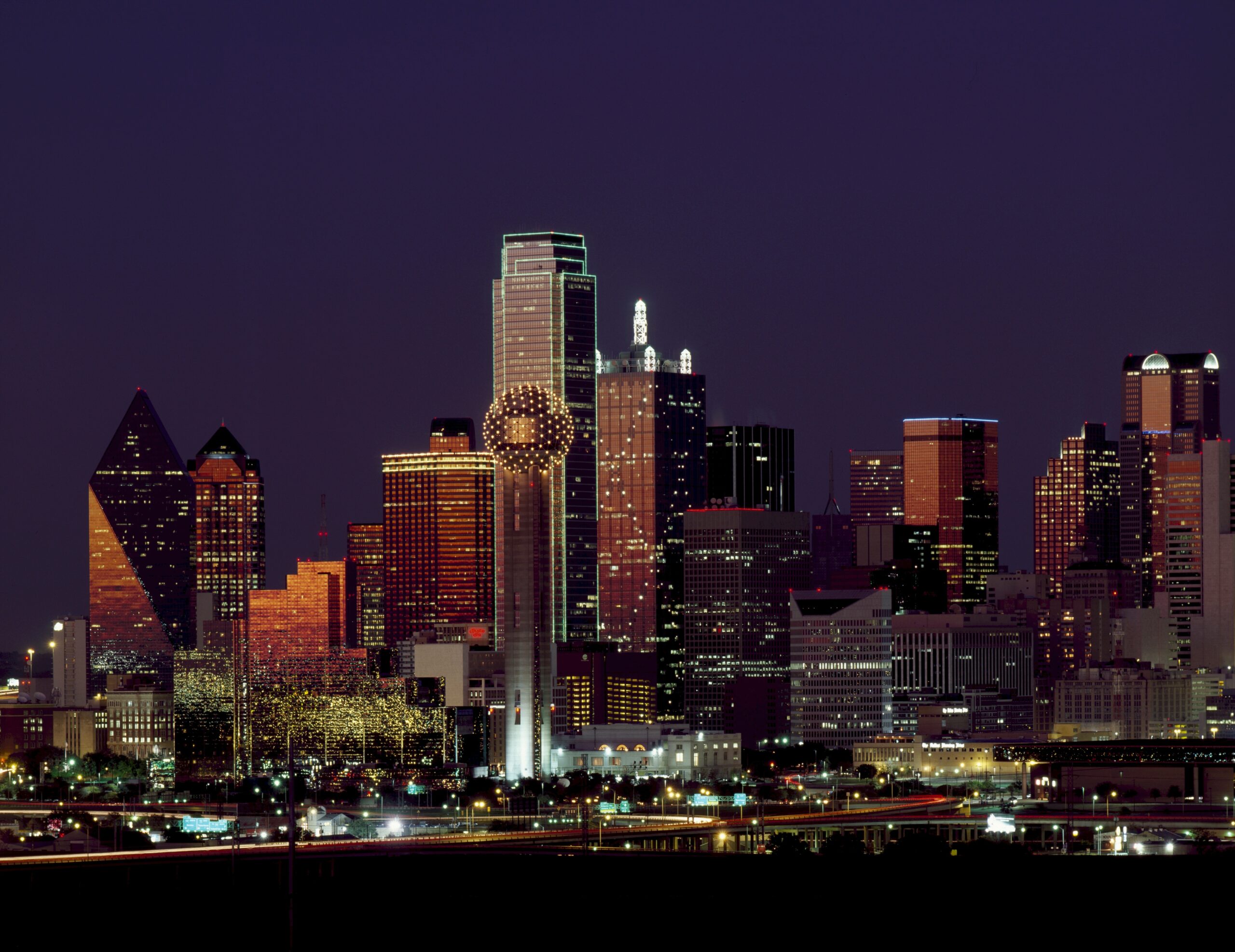 Irving sits in the middle of Texas's DFW (Dallas-Fort Worth) area. Compared to Albuquerque, Irving is a better place to live in because of its rapid economic growth. Irving benefits from Dallas and Fort Worth in city amenities and employment.
Moving to Irving is an excellent idea since it has affordable housing options. It also provides modern amenities any big city can offer. It is the perfect place to relocate if you work in downtown Dallas.
Meanwhile, Albuquerque is blessed with natural beauty. The Sandia Mountains are on the east side, while the Rio Grande runs through it. It is culturally vibrant, where the city celebrates festivals and cultural events.
Irving and Albuquerque are both exciting cities. But they both have unique things to offer. So, it is worthwhile to know more about them in this city comparison.
What are the Pros and Cons of Irving vs. Albuquerque?
Irving is desirable because of its proximity to the DFW – Dallas Forth Worth Area. But it suffers from traffic congestion and occasional natural disasters. Meanwhile, ABQ is a beautiful city in New Mexico that consistently records a high crime rate.
Living in Irving
Pros
Good place to work

The city's economy offers residents diverse sources of jobs.
Irving has around 124,000 people employed from different industries.

You can find employment in retail, trade, science, tech services, and hospitality.

It is home to big companies like Verizon, Microsoft, Nokia, Citibank, and more. The city hugely lessens its unemployment rate to 3.3% with these industries. It is below the national average of 3.9%.

Accessible to quality education

Moving to Irving is worth considering, especially if your primary intent is education. Schools for your children are within reach. The city's school districts, including the Irving ISD, Carrollton, and Coppell ISD, are top in the DFW area.

Universities and colleges are also available in Irving. Neuhoff School of Ministry, University of Dallas, or North Lake College. You have plenty of options to learn and expand your knowledge in this city.

Highways and transportation

Irving speaks modernity in terms of infrastructures. It is easy to get around the city since several highways are available. The town offers the Airport Highways, LBJ Freeway, and President George Bush Turnpike.

The Transit system is also exceptional. Irving is under the comprehensive Dallas Area Rapid Transit that provides bus services around the city. It is also home to Dalla-Fort Worth International Airport, so it is easier to get in and out of town.

Leisure and entertainment

It is impossible to get bored in this part of Texas. The city has plenty of things to offer with its line of cafes, restaurants, parks, and shopping centers. It has more than 80 parks where you can stroll during your downtime.

Culture and arts are also thriving: the Irving Arts Center, a world-class facility, hosts theater, ballet, and symphony performances. Then, the Toyota Music Factory is a huge music venue for bands, musicians, and artists.

Irving has tons of recreational spaces for families. It has six recreation centers that provide exciting activities for your children. Aquatic and petting farms are also great options to bond with your children.

Food culture and love for food

Irving took it to the extreme when it came to food and drinks. The city celebrates an annual food festival with lots of mouthwatering dishes. It showcases diverse cuisines that locals always anticipate. You can choose from fine-dining to casual food options during the event.
Cons
Weather and natural disasters
Irving suffers from notorious humid and hot summers like any other part of Texas.
The temperature could go up to 90 degrees from July and August.
You will feel uncomfortable during the summers because of the extreme heat from the sun.
More than that, the DFW area is prone to tornadoes and thunderstorms. There is a high chance of experiencing tornadoes, floods, hail, and storms when you live in Irving.
Traffic congestion
One of the downsides to living in Irving is traffic congestion. Almost 80% of the residents drive themselves to work, causing heavy traffic. It will take you around 25 minutes for just a one-way commute.
Compared to other cities, it takes longer to go from one place to another in this city. It gets worse, especially during the rush hour. You have to spend more time on the road before getting home.
Living in Albuquerque
Pros
Offers the best New Mexican cuisine

ABQ is famous in the Southwestern state for its New Mexican cuisine offerings.
The city excellently blends the taste of Native American, Hispanic, and Mexican food.
It puts more emphasis on intense flavors and spices.

Red and green chile peppers create vibrant colors for the dishes. Then, the aroma of naturally strong spices is delicious enough to dive into eating.

Entertainment and casinos

The Sandia Casino & Resort is a widely patronized entertainment area. The city is an ideal retirement place with tons of casinos surrounding it. Retirees have the choice to get entertained in the casinos.

Then, the Isleta Casino is a strong partnership with Hard Rock. It offers a full range of live and digital gaming and impressive touring shows. The casino also has a rooftop bar and golf course in the vicinity.

Cyclists haven

Albuquerque is also a desirable place for cyclists. It has bicycle boulevards with purple signs to ensure the safety of the bikers.

Its 18 miles per hour speed limit alerts motorists of the presence of bikers, too. More than that, it has plenty of biking trails and 400 miles of bike-friendly routes.

Farmer's market and rail yards sales

The city has dozens of farmers' markets popping around. They are the most visited community events to buy fresh produce from the locals. You can see the downtown market on Saturdays while the Rail Yards are on Sundays.

Luminarias and hot air balloon festival

ABQ loves celebrations and festivities. The Luminarias in ABQ's Old Town and the hot air balloon festival are most widely anticipated.

The Luminarias happen on Christmas Eve, where thousands of lanterns give glow and light in Old Town. Then, the hot air balloon festival hosts more than 500 hot air balloons in October. It is the largest and most exciting hot air balloon event globally.
Cons
Poor ratings

According to the Wallstreet, ABQ made it to the worst cities in the United States. It has a low employment rate compared to any major city.

The city also struggles to combat its high crime rate records. The rate is three times the median national rate.

Poverty and drugs

The city is home to one of the largest interstate traffic interchanges in the Southwest. It means there is a constant exchange of goods and products, including drugs. The use of drugs in the city also instigate crimes and violence.

Poverty is another issue in ABQ. Several people live in poverty.
New Mexico records the highest poverty rate, next to Mississippi.
Albuquerque or Irving – Which is cheaper?
Albuquerque is a cheaper place to live in compared to Irving. Statistically speaking, the cost of living in Irving is 7.5% higher than the national average. In contrast, ABQ has a cost of living of 5% below the average.
| | | |
| --- | --- | --- |
| Living expenses | Irving | Albuquerque |
| Housing | 93.9% | 88% |
| Food & Groceries | 99.6% | 96% |
| Health | 98.1% | 81.1% |
| Utilities | 100.2% | 97.2% |
| Transportation | 111.2% | 89.4% |
Data is based on 100 = US National Average
> 100 means more expensive than the national average
< 100 means cheaper than the national average
Housing cost
Both cities offer affordable housing options. The cost of properties in these cities is below the national average. Comparatively speaking, the price of real estate in Irving is 6.7% higher than ABQ.
The median home price in Irving is $282,000, while only $257,400 in Albuquerque. Nevertheless, the prices are pretty reasonable compared to other cities in the US.
Utility cost
Utility expenses are also higher in Irving compared to ABQ. There is a 3.1% difference in the utility cost. You will be paying around $400 in Irving while only about $350 in ABQ.
Food & Groceries cost
Food and groceries are reasonably priced in both cities.
Both have food costs below the national average.
You will spend less compared to other cities in the United States.
Transportation cost
Transportation is expensive in Irving, even when compared to the national average. You will spend more on gas in the city because of congestion and heavy traffic. In ABQ, you will be paying less for gas because of less traffic, and you have the option to commute using bikes.
Health care cost
Both cities offer affordable health services below the rate of the national average. But comparatively speaking, the health care rate is lower in ABQ compared to Irving. You will be paying 22.9% more in Irving health care services.
Is Irving bigger than Albuquerque?
Albuquerque is larger than Irving by land area. Irving is thrice the size of ABQ with 189.5 square miles and only 67.7 square miles for Irving.
Economically, both cities are comparable, with household income still below the national average. Also, in terms of economic growth, Irving has a future growth rate projection of 44.1% while 34.5% in Albuquerque.
Meaning jobs will become more available in Irving compared to ABQ. The growth projection is even higher compared to the country's average. The proximity to Dallas and Fort Worth also contributes to Irving's booming economy.
Is Albuquerque safer than Irving?
Irving is relatively a safe city. Irving's recorded violent crime is below the national average (22.7%). It only has a 13.4% violent crime index.
It receives the 22nd percentile for safety. Almost 78% of the area is safe, and 22% is dangerous. Compared to other cities in the US, this number is positive. People feel safer in most parts of the city with fewer crimes.
Meanwhile, Albuquerque made it to the list of the least safe cities in America. Out of 182 cities, ABQ got the 137th spot. The ranking is not a good sign, given that the town almost made it to the bottom list.
Is Irving warmer than Albuquerque?
Irving and Albuquerque are warm cities. However, along with humidity and high temperature, Irving is warmer. The highest recorded temperature in Irving is 95 degrees compared to ABQ, with a record of 92 degrees.
Since Irving is part of Texas, the city experience almost the same climate as other cities in the state, its location near the coastal area causes the temperature to increase. When you combine this with humidity, the weather becomes warmer.
In comparison, ABQ is also a warm city, given that it has cold semi-arid weather. The temperature here is more tolerable. The heat is accompanied by strong winds lessening the discomfort caused by the sun.
Is Irving better than Albuquerque?
Irving is a better place to live in compared to Albuquerque. You have access to quality education, top-notch transportation, and more leisure activities.
As part of the DFW area, Irving can give you a thriving life with a higher potential for employment. Everything is so close with tons of restaurants and shopping centers. It is ideal for families and even young professionals who want to build a better life.
The city provides a perfect venue to raise a family, too. The parks, recreational spaces for kids, and child care are the significant turn-ons to choose Irving over ABQ.
So, are you willing to move to Irving? Or Albuquerque is your bet? Let me know your thoughts below.