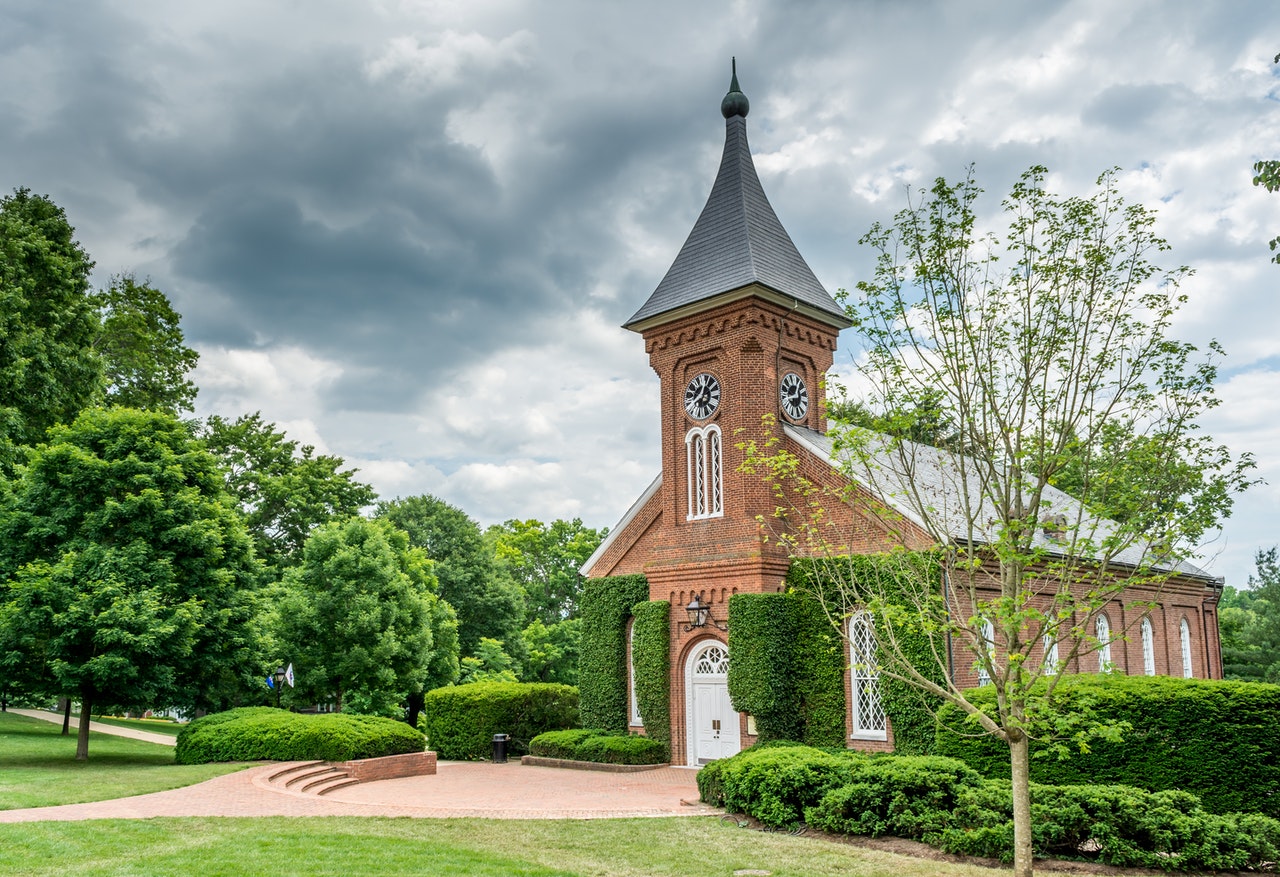 Lexington-Fayette, or the world's Horse Capital, is a better place to live in than Albuquerque. It offers outdoor recreations, a reasonable cost of living, and a stable economy. In comparison, ABQ is perfect for retirees with lots of things to keep them busy, like hiking or fishing.
The equestrian industry is a huge economic driver of Lexington.
But it is not its only industry, given that it has a highly diverse economy.
You can find employment in agriculture, health care, tech, and manufacturing.
Meanwhile, ABQ's economy is heavily dependent on federal government jobs. Kirtland Air Force Base and Sandia National Laboratories are the primary sources of employment. Television and film production is becoming a high-profile industry in ABQ too.
Both cities have something to offer; thus, we came up with this city comparison. In this way, we will know why Lexington-Fayette is a better place to live in.
What are the Pros and Cons of Lexington-Fayette vs. Albuquerque?
Lexington-Fayette offers affordability and economic opportunities but imposes a flat income tax rate. In contrast, ABQ has the best location in New Mexico but suffers from a persistently high crime rate.
Living in Lexington-Fayette
Fresh food and local farmer's market

Lexington is never a boring city. It is a vibrant place in Kentucky with plenty of leisure activities. Aside from the ultimate bourbon drinking experience, it also has the best food scene in the state.

You can always head to the Bluegrass Farmer's Market for fresh, local food and craft breweries. The city will always offer you delicious fresh produce straight from a local farm.

Open spaces and horse park events

The city commits to a clean and green movement reflected in its picturesque gardens. If you live here with your family, you can enjoy big open spaces and horse parks during your stay. You can stroll at Woodland Park Jacobson Park here.

Aside from that, being the Horse Capital of the world, it regularly hosts horse park events. Here you can enjoy horseback riding pony rides and watch the Parade of Breeds. You can also pay a visit to the International Museum of the Horse for other colorful activities.

Bike-friendly city

It isn't easy to get around the city without a car; as one of the initiatives, the government develops its lanes to be more bike-friendly. Lexington has 24 miles of shared-use trails, 28 miles of bike lanes, and six miles of bike routes. It is easier to go places without even spending too much on gas.

Affordable city life

Lexington is an affordable city with the cost of living below the national average. Here you can buy a property for $238,800. House rental is also reasonably priced because of the city's large college population.

Given that it has a rapidly growing population, housing costs increase fast. The real estate market has become very competitive and may continue to do so in the coming years.

Job opportunities

Lexington's economy is not only about horse farming; it has a diverse economy from different industries. There are federal government jobs available, tech, medical care, education, and a lot more. Big names like J.M. Smucker, Lockheed Martin, Amazon, and UPS have stations in Lexington, too.
Cons
5% flat income tax rate

Regardless of your income level, your income tax will remain 5%. Kentucky is one of the few states in America imposing a flat income tax rate. You will find this a letdown, especially if you earn just enough.

Hunting season means more vehicular accidents

Kentucky has various kinds of wildlife. Deer and turkey are abundant in this part of the United States. During the hunting season, more animals cross the road causing road accidents. You have to be aware of this to keep your insurance policy updated.
Living in Albuquerque
Pros
Weather and location

When you move to this city, you will see sunshine for the entire year. The city has 300 sunny days and still experiences rain, snow, and colder weather. You will typically see snow in the Sandia Mountains during the winter season.

Location-wise, the city enjoys sceneries like Bosque, the Sandia Mountains, the Rio Grande River, and more. It is a great place to enjoy the Southwest climate, location, and beautiful landscapes.

Housing and neighborhoods

Albuquerque has the most affordable housing market in the United States. The housing cost is 5% less than the national average. If you reach out to accredited real estate agents, you can find the cheapest and ideal house for your family.

It also has the most friendly neighborhoods. You can enjoy the company of community friends while watching sports games, drinking craft beer, and eating chiles.

Entertainment districts and commercial centers

Albuquerque is not a small urban community in New Mexico. It has loads of entertainment districts like ABQ Uptown, Old Town, and Nob Hill Street. Even if it has a struggling economy, you can still observe some significant developments in the area.

You can see upcoming establishments like Sawmill District Winrock Shopping Center, among others. You can attend summer fests, concert music series, and other celebrations here.

Limitless outdoor and recreational activities to do

Nothing beats Albuquerque for its great life outdoors. You have the option to take a walk along with the city's open spaces like Bosque or get a view of the Rio Grande River. You can spend your weekends full of fun and exciting things to do.

New Mexico also has mountain ranges ideal for hiking, camping, or skiing. When visiting the Sandia Crest in winter, you can experience downhill skiing.
Cons
Struggling economy

Of course, the major drawback of living in this city is its economic challenges. Before deciding to move here, it is crucial that you already have sure employment.

Job opportunities are limited, and you might find it challenging to get one. Plus, the minimum wage is relatively tiny compared to other cities in the United States.

Poverty and drug-related crime

Along with economic challenges, ABQ suffers from poverty and high crime rates. It is closely related to poverty and low graduation rate. People resort to committing drug-related crimes because of a lack of jobs due to poor credentials.
Lexington-Fayette or Albuquerque – Which is cheaper?
Lexington-Fayette and Albuquerque are both affordable cities. They have costs of living below the national average. Nevertheless, Lexington is slightly cheaper than ABQ, with only a 0.3% difference.
| | | |
| --- | --- | --- |
| Living expenses | Lexington-Fayette | Albuquerque |
| Housing | 80.3% | 88% |
| Food & Groceries | 98% | 96% |
| Health | 89.8% | 81.1% |
| Utilities | 90.9% | 97.2% |
| Transportation | 87.5% | 89.4% |
Data is based on 100 = US National Average
> 100 means more expensive than the national average
< 100 means cheaper than the national average
Housing cost
Albuquerque offers higher real estate prices than Lexington. Even though ABQ housing costs are already cheap, you can save more when you move to Lexington.
There is an 8.8% price difference in the housing market. The cheapest neighborhoods in Lexington have prices less than $230,000.
Beaumont
Southland Corridor
Kenwick
Historic Downtown
Chevy Chase and Ashland Park
On the one hand, ABQ also has affordable neighborhoods, including the following:
Four Hills Mhp
Tijeras Arroyo
Snow Heights
Academy Ridge East
Alban Hills
Utility cost
The cost of utilities is 6.5% cheaper in Lexington than in Albuquerque. You'll pay less than $200 monthly for utilities like electricity, water, and phone in Lexington. The cost is slightly higher in ABQ.
Food & groceries cost
In terms of food and groceries, Lexington has higher prices. The cost is 2.1% more expensive in Kentucky than in New Mexico. The difference is slim, but if you have more family members, this can still cost a lot, and you can notice the slight difference.
Transportation Cost
Transportation prices are comparable. Both cities require a car to go around, and you might be spending more on gas prices. If you want to cut costs, you can use bicycles for short distances.
Health care cost
The health care cost in Lexington, Kentucky, is above the national average. You will pay more for health services when you choose to live in the city than in ABQ. It is crucial to get the most affordable but ideal health insurance plan for you or your family to save money.
Is Albuquerque bigger than Lexington-Fayette?
Lexington is bigger than Albuquerque by land area. It has a total area of 285.5 square miles while only 189.5 square miles for ABQ. By population, ABQ is a larger city.
The primary driving force of Lexington's economy is agriculture and horse farming. Thus, the city has a dedicated agricultural zone of about 40 acres. In this way, it can keep local agriculture businesses operational.
Meanwhile, aside from government-funded projects, ABQ has private businesses, too. It has an 800,000 square foot mattress factory in the northwest, Tempur Pedic. Then, 200,000 square foot manufacturing company of solar thermal plants.
Is Lexington-Fayette safer than Albuquerque?
Albuquerque has a reputation for being an unsafe city. It has a crime rate way above the national average. Comparatively, Lexington-Fayette is safer than ABQ. It has a 22% crime index while ABQ has 51%.
The safest places in Lexington are Chevy Chase and Crestwood-Hinda Heights. The city also extends efforts to address the occurrence of crime. The percentage is gradually decreasing year after year.
Crime is persistently at an all-time high. The rate is a considerable drawback when considering to move to this city. On one side, even if ABQ has higher crime rates, the city does not increase police presence among its dangerous neighborhoods.
Is Albuquerque warmer than Lexington-Fayette?
Albuquerque is warmer than Lexington-Fayette. It is recording high temperatures more than the national average of 86 degrees. Lexington's temperature can only go as high as the country's average.
Lexington experiences both summers and winters. You will notice a gradual increase in temperature in the southern region because of its humid subtropical climate.
The city does not get a low of snow, too.
It only has around five or more inches of snow every winter.
Albuquerque is famous for having sunny weather throughout the year. The hot weather is often accompanied by strong winds perfect for flying hot air balloons. The only place you get to experience snow is the Sandia Crest.
Is Lexington-Fayette better than Albuquerque?
If you want a safer city, Lexington is better than Albuquerque. In terms of affordability, Lexington-Fayette still wins.
The changing of seasons is also more noticeable in Lexington. The summers and winters have almost the same duration. Fall and spring are great to witness here, too. You can stroll in the city's open spaces or walk in the park during these times.
On the other side, sunny days in Albuquerque can be too much for some. Sunny days can last up to 300 days. For those who dislike warm weather, ABQ is not an ideal place.
Of course, depending on how you want to live your life. ABQ might be better than Lexington.
So, which city would you pick? Lexington-Fayette or Albuquerque. Share your thoughts below.