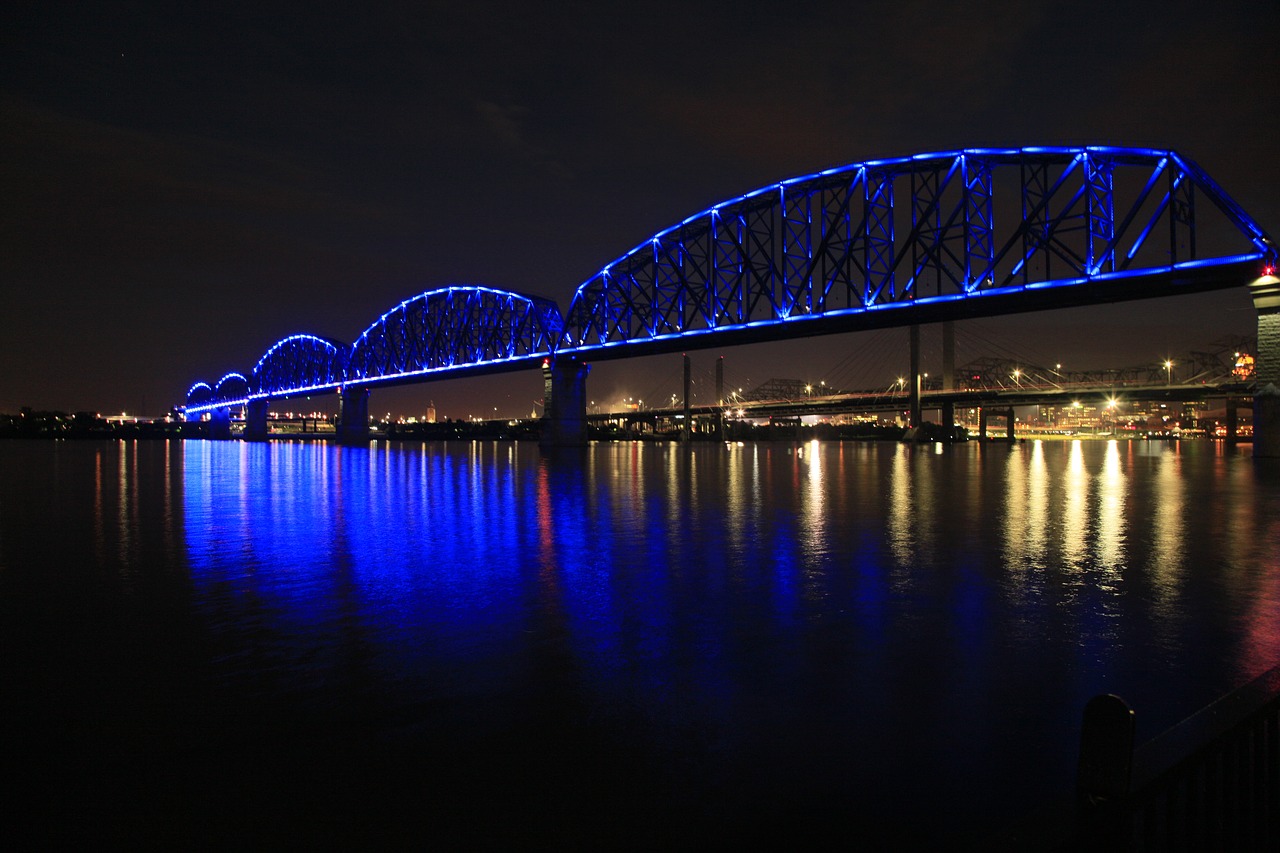 Compared to Albuquerque, Louisville is better. It is deeply rooted in history with fun traditions, great outdoor activities, and delicious food.
Sure, you can perhaps say that Albuquerque is more affordable than Louisville. But that is where Albuquerque levels up – costs. Besides, even if Albuquerque has a lower cost of living, Louisville is not bad itself. It is also affordable but not as cheap as Albuquerque.
Also, Louisville has better weather than Albuquerque.
What more could you ask?
What are the pros and cons of Albuquerque vs. Louisville?
Albuquerque is more affordable. But it has crimes that are higher than the national average. On the other hand, Louisville is family-friendly and is also affordable. Louisville has the benefit of four seasons, too!
There are a lot of advantages to living in Louisville. You never run out of reasons to move here from the weather to their food to activities.
On the other hand, it also has its downfalls.
One such example is the low quality of K-12 education in the city. Also, there is limited diversity here.
Albuquerque is affordable, as we know. But its crime rates soared higher than the national average. And it continuously spiked for the past three years.
Also, Albuquerque has extreme weather. Sometimes, it is too hot. Other times, it can be too cold.
Here, we discuss the significant pros and cons of living in each city.
Louisville Living
Living in Louisville allows you to enjoy the many outdoor activities the city offers. Aside from these activities, the city has a low cost of living.
Let us learn more about Louisville living.
Pros
Here are the things you should get excited about with Louisville.
Low Cost of Living

One significant advantage of living in Louisville is its low cost of living compared to most major cities in the US.

For instance, owning a home in Louisville is more accessible as it is more affordable.

The same is true when renting an apartment.

Some apartments in the city can be much lower. Some are even lower by more than 30% than some major cities.

Aside from housing costs, the rest of Louisville is also affordable.

Groceries, utilities, transportation, and even healthcare are lower than the national average.

And before moving to a new city, these things matter.

The Food is Delicious!

Another advantage to moving to Louisville is its food.

You will find that the food in Louisville is delicious.

Fried chicken is famous here. After all, Louisville is in Kentucky (although the famous KFC started in Corbin).

Aside from fried chicken, there is cornbread and hot brown sandwiches.

A pork stew they call burgoo is also famous here. They often come with corn muffins or the other favorite food – cornbread.

There are also different types of barbecued meat. Depending on where you are, there are different types of barbecues everywhere.

These barbecues are always pork shoulder that comes with pepper sauce. At times, these barbecues come with vinegar and bread.

Are you getting hungry now?

How about lamb shoulder that pairs well with a Worcestershire-based sauce? Devour all these with a shot or two of bourbon.

One thing you should know is that about 90% of the world's supply of bourbon comes from the state of Kentucky. Louisville contributes a fair amount of bourbon production to that 90%.

Outdoor Activities for Everyone

First of all, Louisville is in Kentucky. And Kentucky is a beautiful state.

In Louisville, it is common to see beautiful landscapes and scenic attractions.

There is always something to do for everyone. Some parts of the city have parks, streams, and accessible woodlands.

There are national recreational areas, state parks, and national parks. Expect to see acres of state forests nearby.

All these beauties make outdoor activities more accessible to everyone.

If nature is not yours for the taking, you can visit galleries and museums. You can also head on to parks, malls, and a horde of other entertainment available in the city.

Indeed, there is never a dull moment here in Louisville.
Cons
Indeed, there are downfalls in Louisville.
Here is a couple of them.
Public Transportation

As of this writing, only about 3% of the city's adult population uses public transport.

Perhaps because of the lack of public trust in the city's public transport. It is just too slow. It is also unreliable.

As a resort, a large percentage of the residents drive cars to go from Point A to Point B. You might also want to think about acquiring a car if you move to Louisville.

If not, expect to have some frustrating moments while waiting for or riding in the city's public transportation.

Population Decline

During the past few years, Louisville saw a decline in its population.

The decline in a city's population can be due to many reasons. But no matter the reason, a steady population decline can affect the city in many ways.

One of these adverse effects is on jobs in the future.

Because there are fewer people around, there is a negative economic impact. Hotels, restaurants, and shops will have lesser profits. Such an impact can also cause concern on demand for essential services.

Lesser profits can lead to some businesses closing and residents further losing jobs.

A steady decline in a city's population, just like in Louisville, is something you need to watch out for. That is especially true if you plan on living in the city long-term.
Albuquerque Living
Albuquerque is famous for its low cost of living and its outdoor offerings.
These two aside, the city is also teeming with friendly locals and a more laid-back lifestyle.
Plus, you will love the traffic here.
Pros
Buckle up. Here are the reasons you will love it here.
The Outdoors

First off, Albuquerque has many outdoor activities available all year round.

It is perfect for backpacking. It has museums, galleries, and parks for your entertainment.

Aside from these places, the city also has lakes trails and more ideal for biking, hiking, and camping.

Fishing and swimming are popular activities.

And when you think you have already seen it all, why don't you go skiing during winter?

Yes, you can ski in Albuquerque.

A Heartwarming Welcome

The city is teeming with communities of friendly locals.

These residents are genuinely friendly and can easily give you that heartwarming welcome you deserve.

Do not mistake the behavior as over and beyond the normal. It is because there is no such thing in Albuquerque.

When the locals talk to you, they genuinely want to know you.

A Laid Back Lifestyle

Albuquerque has a more relaxed vibe compared to other cities.

Here, people take their time in almost everything that they do. I am not saying that they do not rush. I am not saying they move slow.

What I mean by this is that they do not stress over most things.

The residents take their sweet time.

And if you like a more laid-back lifestyle, Albuquerque will, for sure, give it to you.

Manageable Traffic

Heavy traffic and longer commutes are common problems in other major cities.

But these two are not issues when in the city.

Compared to the national average, it takes a shorter commute in Albuquerque.
Cons
Of course, Albuquerque also has downsides.
Here are a few of them.
Not Enough Jobs

There are not many jobs available in Albuquerque.

Yes, there may be jobs available here. But whatever jobs are available may not pay as much as in other cities.

Also, the unemployment rate here is higher than in most cities in the US.

It is advisable to have a job that is ready before moving here.

Strong Windy

Here's a little trivia for you.

Technically, Albuquerque is a canyon.

And because it is a canyon, you should expect the city to be windy.

The strong winds usually come during or before storms. And when these winds come, they bring with them disturbing noises. Aside from that, the winds also get a lot of dust that could be uncomfortable for somebody with allergies.

Crimes

Before you move to a city, you must check its crime rates.

And in Albuquerque, the crime rates are higher. It has always been on a steady rise for the past three years. And this is a significant concern.

Most crimes stem from the use of drugs. There are also property crimes around. Aside from these, car prowling and theft at home are common crimes.

However, not all of Albuquerque has high crime rates.

When moving to the city, choose properties outside the city center.

They are safer.
Albuquerque or Louisville – Which is cheaper?
Generally, Albuquerque is cheaper than Louisville. It has affordable housing, more inexpensive transportation, and low-cost healthcare products and services.
| | | |
| --- | --- | --- |
| Living Expenses | Albuquerque | Louisville |
| Housing | 88 | 69.6 |
| Food & Groceries | 96 | 97 |
| Health | 81.1 | 86 |
| Utilities | 97.2 | 92.8 |
| Transportation | 89.4 | 103.2 |
Data is based on 100 = US National Average
>100 means more than the national average
<100 means cheaper than the national average
Housing/Rent
Housing and rent are cheap in Albuquerque. But housing and rent in Louisville are way more affordable.
I initially thought that Albuquerque had the cheapest housing and rental costs all over the US. But here comes Louisville, which is even more affordable at 30.4% lower than the national average.
On the other hand, Albuquerque is only 12% more affordable than the US national average.
Both cities are cheap. But you can never ignore the housing costs in Louisville.
Utility Costs
In this aspect, Louisville is still more affordable than Albuquerque.
If you compare utility costs in Albuquerque with the national average, it is about 2.8% lower. On the other hand, Louisville is 7.2% more affordable than the national average.
These numbers make Louisville a lot more affordable than Albuquerque in utility costs.
The difference between the two cities in utility costs is not that much. This aspect of your budget should never determine your decision.
But overall, Louisville has cheaper utility costs.
Food and Groceries
In this part of the budget, Albuquerque is cheaper.
However, you should note that the difference between the two cities may not be much.
Albuquerque is 4% lower than the national average for food and groceries. On the other hand, Louisville is lower by 3%.
Albuquerque is cheaper than Louisville by a mere 1% difference.
And so, when it comes to food and groceries, it all comes down to your consumption.
Transportation Costs
In this aspect of your budget, Albuquerque is way cheaper.
Transportation costs in Albuquerque are lower than the national average by 10.6%.
The deal breaker is on the transportation costs in Louisville.
I earlier mentioned that public transportation in Louisville is unreliable and is not of the highest quality. Aside from these, transport in Louisville is also more expensive than the national average by 3.2%.
The cost should include prices of public transport and gas.
Healthcare
Healthcare is another part of your budget pie, whereas Louisville is the more expensive.
The cost of healthcare is 18.9% lower than the national average in Albuquerque. The cost of healthcare is 14% lower than the national average in Louisville. These numbers show that Albuquerque is 4.9% cheaper than Louisville in health care costs.
Albuquerque has cheaper medicines. The city also has more affordable professional fees.
Remember that healthcare is an integral part of your budget. Do not take this for granted.
Is Albuquerque bigger than Louisville?
In terms of land area, Albuquerque is smaller than Louisville. Albuquerque has a land area of 187.2 square miles. The land area of Louisville is 397.6 square miles.
Not only is Louisville larger in land area.
It is also more populated than Albuquerque.
In 2021, the population of Louisville was 784,000. In Albuquerque, the number of people by the end of 2021 was 562,000.
Despite its size, Albuquerque is denser than Louisville.
The latest numbers show that Albuquerque has a population density of 3,002 per square mile. On the other hand, Louisville has a population density of 2,335 per square mile.
Is Albuquerque safer than Louisville?
Albuquerque has an alarming concern when it comes to keeping its residents safe. The crime rates in Albuquerque are way higher. When comparing the two cities, you will be safer in Louisville than in Albuquerque.
Let us first talk about the crime index.
Albuquerque's crime index is much higher than that of Louisville.
Louisville is at 55.77%, while at 70.66% in Albuquerque.
What do these numbers give you?
These numbers show that residents in Louisville feel much safer than the residents of Albuquerque.
Further down the details, most crimes in Louisville are at moderate levels.
There are two types of crimes, however, that are at high levels.
One of these two refers to crimes related to drugs. In Louisville, these types of crimes are at 67.86%. However, Albuquerque has a higher number with 85.16%
Crimes like vandalism and theft are at 60.77% in Louisville. In Albuquerque, the same type of crime is at 85.05%.
The same is true with almost all types of crimes. Louisville always has a lower number than Albuquerque when it comes to crimes.
Suffice to say, Louisville is safer than Albuquerque.
But then again, safety all boils down to how you behave.
I expect that you take the usual precautions wherever you may be because it does not matter whether one city has a crime rate higher than the other.
When it comes to safety, what matters is which nook of the city you frequent.
Is Louisville better than Albuquerque?
Louisville is better than Albuquerque. Both cities are affordable. Both also have issues with crime rates on varying levels. But overall, Louisville is more livable than Albuquerque. The crimes are lesser. The cost of living is cheap.
Choosing between the two cities is not hard at all.
All you have to think about is your safety.
In Louisville, you will be safer.
If your only comparison with Albuquerque is Louisville, the crime rate in Albuquerque should worry you.
Albuquerque may be cheaper. But Louisville is not bad itself.
Louisville has more jobs available, is affordable, and has lesser crime rates.
And never forget. The food here is delicious.
How about you?
Which city would you choose?
Let me know.