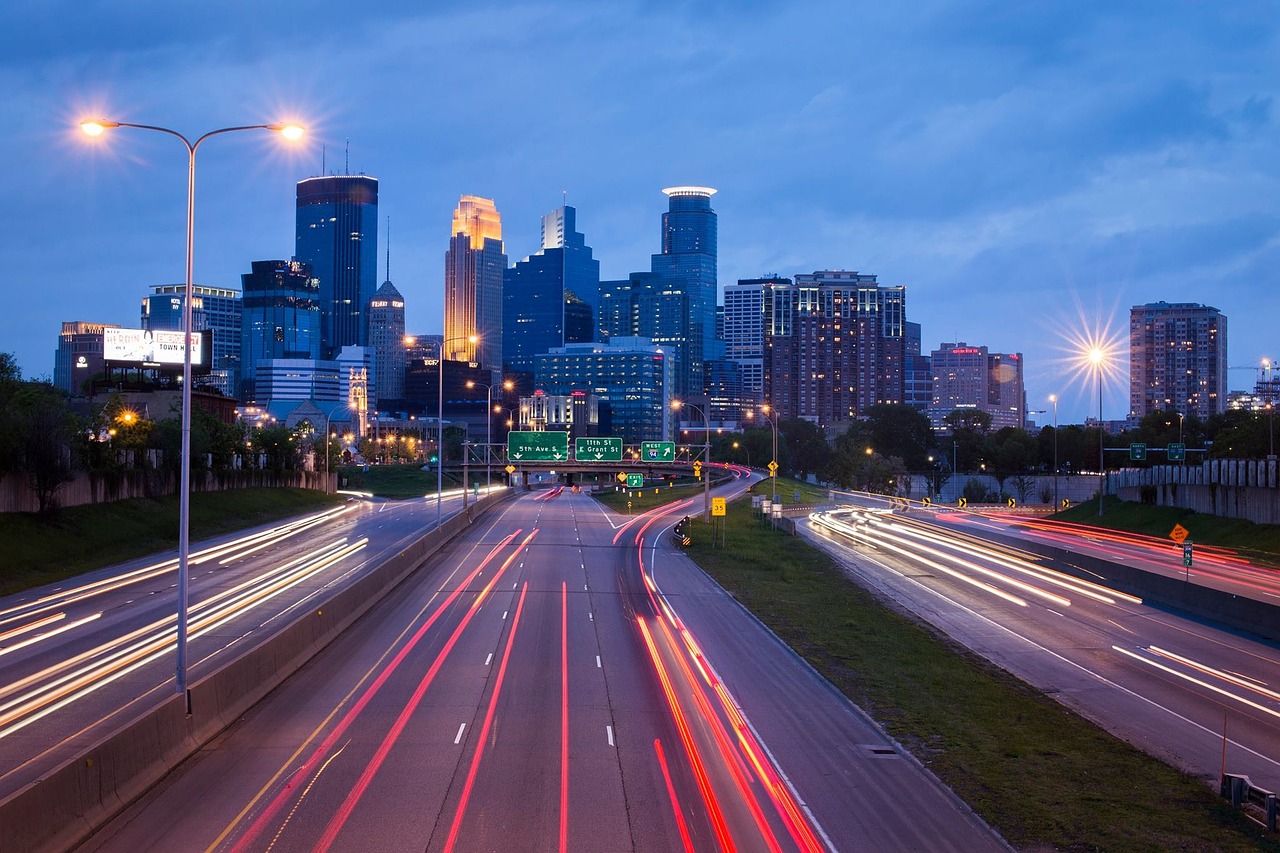 Minneapolis is a thriving urban area with a successful economic profile. Aside from the economy, it has excellent public transport, a sound education system, and appealing health care services. Compared to Albuquerque, Minneapolis is a better place to live and work.
More than its advanced economy, Minneapolis has so much to offer.
It has a pleasant climate, multicultural demography, and strong cultural heritage. The city provides a wealth of opportunities to live your best life.
On the other side, Albuquerque is a retirement haven in the United States. It offers affordability and low real estate prices. It has beautiful landscapes with plenty of parks and recreational spaces.
Both cities have distinct offerings, so let us know more about Albuquerque and Minneapolis in this city comparison.
What are the Pros and Cons of Minneapolis vs. Albuquerque?
Minneapolis has a robust economy with excellent health care and transportation system. On one side, Albuquerque has tons of beautiful landscapes coupled with interesting cultural attractions. Both cities suffer from crime rates above the national average.
Living in Minneapolis
Pros
Successful economic profile

Minneapolis can boast about its robust economic profile. The city is home to companies like Boston Scientific, Upsher-Smith, Medtronic, and more. It has employment in the life sciences, health technology, biotech, manufacturing, and retail.

Manufacturing companies like 3M, General Mills, Target, and Best Buy have stations, too.

Most employment comes from the medical sector, marketing, retail, and merchandising. There are plenty of work opportunities given the city's diverse economic profile.

World-class health care facilities

When you choose to live in Minneapolis, you have the chance to get excellent medical care. It has many health care facilities that offer exceptional medical care. The city's General Hospital, for instance, can provide essential treatment to the residents.

Private hospitals are also available. You would have to pay more and get a comprehensive insurance plan to enjoy their services.

Flourishing cultural and leisure scene

Minneapolis is not a boring city.

It has thriving art and leisure scene.

The city is home to successful sports teams like the Vikings and Minnesota Lynx. Sport is a good source of entertainment and built a strong sporting tradition in the town.

The arts and cultural scene are also shooting up in Minneapolis. There are theaters, galleries, and museums surrounding the city host arts and cultural events. You will never run out of things to do when you live and settle in Minneapolis.

Comprehensive commute system

Public transportation is not a worry in the city.

The Metro Transit System gives an extensive bus system across downtown and suburb areas.

It connects Minneapolis and St. Paul to the international airport and Mall of America.

Besides that, it also receives a high walkability score. Locals and visitors can quickly get around the city by walking. It is also a bike-friendly city and encourages people to reduce air pollution and embrace green living.

Delectable food scene

The culinary scene in the city is to die for. You need not visit New York or Los Angeles for mouthwatering delicacies. Food offerings in the town are remarkable. You can head to Midtown Global Market for an international dining experience.

The Manny's steakhouse serves the best-tasting American food. On one side, Jucy Lucy offers delicious and juicy burgers oozing with cheese inside. Western delicacies are also excellent when you head to Midtown Global Market.
Cons
Notoriously cold and long winters

Winters in Minneapolis can be brutal, with a temperature below zero degrees. Snows can be thick that measure about 55 inches from October to May. You might reconsider moving to this city for those who do not want to have winter blues or seasonal affective disorders.

Safety and security

Crime is high and up here. Some areas of Minneapolis exhibit a higher crime rate than the national average. You have a 1-in-123 chance of being a victim of crimes like theft and stalking.

Places like Philips neighborhood and midtown have more significant concentrations of crimes. It would be best if you spotted the safest places in the city based on the regular reporting of the city police department.
Living in Albuquerque
Pros
Staying sunny the whole year

Moving to Albuquerque is an excellent choice for those who want to avoid the harsh winter conditions. You can have plenty of sunshine in the city given its 310 sunny days a year. You can enjoy outdoor activities like golfing, hiking, and trekking throughout the year.

Fascinating city landscapes

ABQ is full of beautiful sceneries and landscapes one cannot avoid resisting. You can head to the yellow and red cliffs at Ghosts Ranch in Abiquiu or the Tent Rocks for perfectly cone-shaped rock formations. Then, there's the Shiprock, a stunning mountain rising out of the desert plains in the region.

National monuments at their finest

One of the principal attractions of ABQ is its long list of national parks and monuments. The city has 15 national parks and monuments under its belt. You can head to the Ancestral Pueblo dwelling at the Bandelier National Monument.

The following days, visit the White Sands to see the largest gypsum dune field in the world. ABQ is naturally and geographically blessed, so there are lots for you to explore.

Tons of cultural and food experiences

You can enjoy cultural celebrations all year round when you live in ABQ. Do not miss the Roswell UFO Festival, Silver City Clay Festival, and International Balloon Fiesta. Then, there are savory celebrations like Las Cruces Wine Festival, Pie Town Festival, and Chile Festival.

Future of commercial space travel is in New Mexico

New Mexico is eyeing the future of commercial space travel. The country invests in the state in research institutions, Air Force installations, and facilities. It will also be home to Spaceport America, the first purpose-built commercial spaceport in the world.
Cons
Poverty and unemployment rate

ABQ is still suffering from a high unemployment rate. More than that, the city has the lowest minimum wage in the United States at only $7.5 per hour. As a result, there is a growing number of people living in poverty.

High crime rate

Crime is a consistent challenge in Albuquerque. The city government has failed to address the growing number of crime occurrences until now. Neighborhoods like La Mesa, Yale Village, and Central Hill pose a potential danger.
Minneapolis or Albuquerque – Which is cheaper?
The living expenses and living standards in Minneapolis are basically above the average. Albuquerque is 15.6% cheaper than Minneapolis. Health care, real estate, and transportation are more expensive in Minneapolis than in ABQ.
| | | |
| --- | --- | --- |
| Living expenses | Minneapolis | Albuquerque |
| Housing | 117.1% | 88% |
| Food & Groceries | 101.2% | 96% |
| Health | 75.8% | 81.1% |
| Utilities | 99.7% | 97.2% |
| Transportation | 108.5% | 89.4% |
Data is based on 100 = US National Average
> 100 means more expensive than the national average
< 100 means cheaper than the national average
Housing cost
You will be paying 33% more in Minneapolis when you buy a property than in ABQ. Housing rent is also higher in Minneapolis, even compared to the national average. For a 3-bedroom apartment outside the city center, the rate can already cost $1,200.
Utility cost
Even the utility cost in Minneapolis is more expensive than ABQ. You need to pay 2.6% more on the internet, electricity, water, and phone when you choose to live in Minnesota.
It can go higher depending on the provider. For instance, when you choose Century Link over XFINITY as an internet provider in Minneapolis, you will be paying almost double the rate.
Food & Groceries cost
Food and grocery prices are also costlier in Minneapolis than in Albuquerque. The cost of items is 5.4% more expensive. If you are living alone, this might not make much of a difference. But if you are a family of 5 with three kids, you notice the price difference between the two cities.
Transportation cost
Minneapolis has a very comprehensive public transportation system compared to ABQ. But it does not mean that the rate is lower than the latter. The transit cost in Minneapolis is higher than ABQ and even the national average.
Health care cost
Health care cost is comparable between Albuquerque and Minneapolis. The medical services are also below the national average in both cities. It may be because there are plenty of health care institutions available for the people in Minneapolis.
Is Minneapolis bigger than Albuquerque?
Economically speaking, Minneapolis is a bigger city compared to Albuquerque. Industries like hospitality, tech, science, manufacturing, and retail contribute to the economic growth of Minneapolis.
The city also showed a significant reduction in its unemployment rate. It has a rate of 2.8%, which is way below the national average of 3.9%. Meaning Minneapolis has more available jobs than other cities in the US and even ABQ.
Meanwhile, ABQ has a struggling economy that contributes to the poverty and crime rate in the city. The unemployment rate is still at an all-time high and does not show possible growth in the coming years.
Is Albuquerque safer than Minneapolis?
Minneapolis is more dangerous than Albuquerque in terms of the violent crime reported. Albuquerque reported a 51% crime index while Minneapolis had 52.8%. Both cities have a crime index more remarkable than the national average.
The crime rate in Minneapolis is two times greater than the US average. Based on the 2019 data, the crime rate also rose by 16% compared to the previous years. Most of these recorded violent crimes are homicides.
On the other side, Albuquerque also has a crime rate above the national average. The rate results from ongoing poverty and a low job rate. Further, substance abuse and drug-related crime acts happen in ABQ.
Is Minneapolis warmer than Albuquerque?
Albuquerque is warmer than Minneapolis. The highest recorded temperature in ABQ is 92 degrees, while only 84 degrees in Minneapolis. ABQ also has longer summers, while Minneapolis has cold and longer winters.
In terms of climate, both cities significantly differ. Minneapolis has a humid continental climate, while ABQ has a cold semi-arid climate. ABQ is famous for its hot and long summers; on one side, Minneapolis notoriously experiences extreme long winters.
In the comfort index, ABQ has a higher comfort index than Minneapolis. Meaning people feel more comfortable all year round in ABQ than in Minneapolis.
The comfort index is affected by temperature, humidity, wind speed, and cloud cover. It is how the people feel about the city's weather when they spend time outdoors.
Is Minneapolis better than Albuquerque?
Moving to another city means looking for ways to improve one life. In this aspect, Minneapolis is better than Albuquerque. The former provides a competitive job market, entertainment, and excellent health care and education system.
There are tons of reasons why Minneapolis is a better city than Albuquerque. Aside from factors like economy, Minneapolis embraces the diversity that even foreign migrants are welcome to live. You have more opportunities to enhance the quality of your life in Minneapolis than at ABQ.
The food scene, entertainment offerings, and cultural attractions added to its charm. Would you not resist moving to a city with endless offerings like in Minneapolis?
Are you convinced to move to Minneapolis? Or is Albuquerque your top choice? If so, let me know your thoughts below.