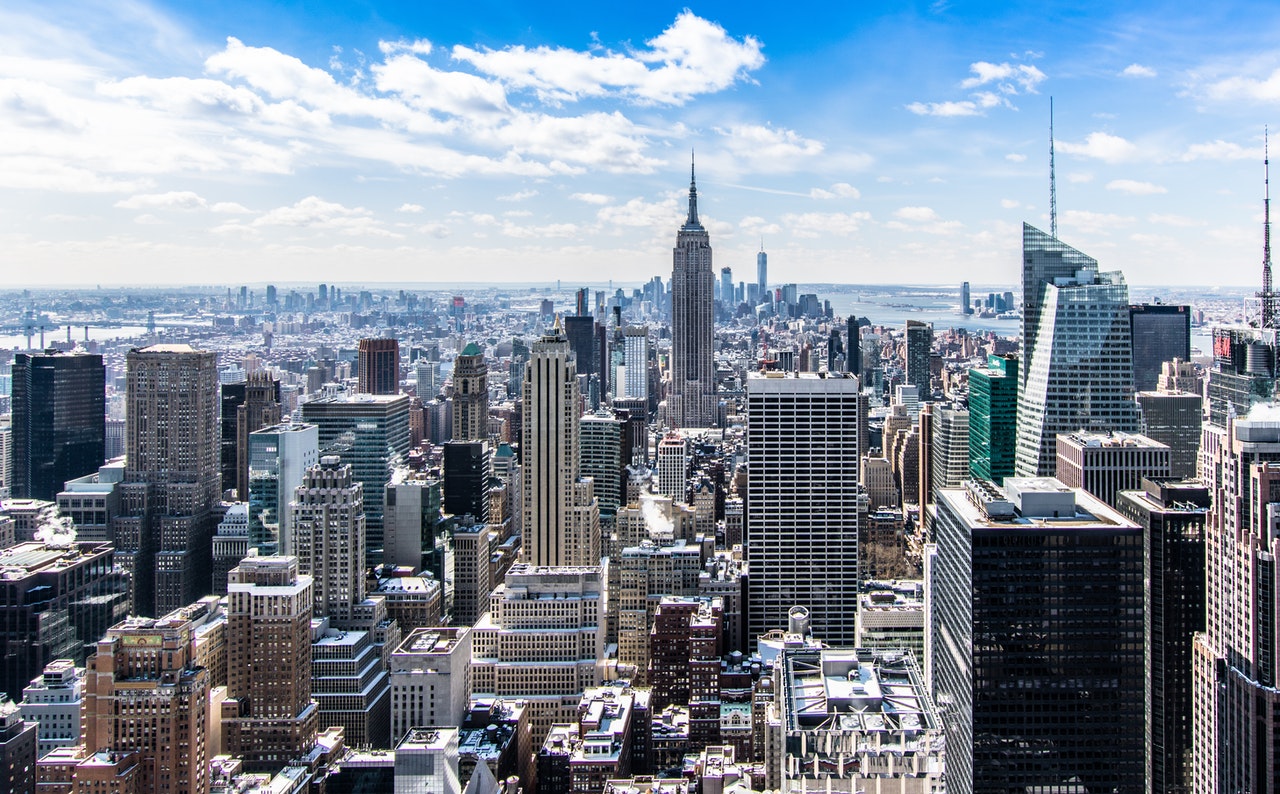 New York is a better place to live in compared to Albuquerque. NYC never falls short on spectacle from the cityscapes, fashion trends, fine arts, or museums. In contrast, Albuquerque is culturally rich and naturally beautiful and offers simple urban living.
NYC is a city that never sleeps with an around-the-clock lifestyle. It is a land of opportunities where young professionals choose to live, work, and enjoy. It is a place where people advance their careers and push their limits.
Albuquerque can boast about its inexpensive lifestyle filled with beauty and outdoor activities. You will find yourself busy finding the perfect spot to hike, hunt, or fly.
These cities oppose each other on so many levels. But why is New York better than ABQ? Find out why in this city comparison.
What are the Pros and Cons of New York vs. Albuquerque?
New York City has plenty of opportunities to offer, from employment to entertainment, but with a very high price tag. On the one hand, Albuquerque is an affordable city confronted with a low employment rate and higher crime rate.
New York Living
Pros
Land of opportunities

Some people say that if you want to make it big, New York City is the place to be. NYC is a land of opportunities where you can find anything you want. People move to the city to seek employment because of its diversity. New York has a place for you from arts and culture, tech jobs, retail, and manufacturing.

More than a million businesses are operating, and sixty of these are made to the Fortune 500. You have a higher chance of getting a job in this city.

Lifestyle

You will never run out of things to do from day until night in New York. The city never sleeps with events and parties happening around its corners. You can visit galleries and museums during day time, while party and bar hopping at night.

High salaries

New York gives a higher rate of salary compared to other cities. For the same managerial position, the rate is 9% higher in this city than in any other major city in the United States.

Better mobility

The city has various transit options around. You can choose buses, taxis, trains, and ferries to go from place to place. It is easy to move to different areas because of its mobility.

With so many options, you won't need a car. You can rely on Uber or taxis if you prefer mass transit. Plus, it is a highly walkable city where buildings are within walking distance.

Melting pot of cultures

New York is home to people from different walks of life. It is a highly diverse city with a vast number of foreign migrants. NYC caters to the most significant number of Jewish people outside of Israel.

It also has many Puerto Ricans, especially in continental NYC. The LGBT community is flourishing, with the highest attendees during Pride day.

Food

Living in NYC means exposing yourself to an endless culinary experience. It is a food lover's haven where you can find the best food option in every corner. The city offers you both local and international bites.

You can have the cheapest street food along Broadway and up to high-class French dishes. No matter what kind of food you want to try, there's an option for you in New York.

Art, culture, history, and entertainment

New York is full of galleries and entertainment venues from day until night. It would help if you took advantage of its cultural and historical offerings for free.

Aside from that, you can visit world-class museums or attend Broadway shows. NYC never runs out of things to offer for every local and traveler.
Cons
7th most expensive city in the world

Living in New York comes with a price. The city is at the top of the most expensive cities across the globe. You need to earn more than $2000 per month to live comfortably in this place.

Apartment and rental prices are skyrocketing. A 1-bedroom apartment will already cost you $3000. Necessities are also pricier in this part of the US.

Everyone hustles hard

New York may have plenty of opportunities, but people live for work. You will see people always in a rush going to work, appointments, or meetings. Time is money in this city.
Albuquerque Living
Pros
Best place to eat Mexican food

Living in ABQ means having the best tasting Mexican food in your life. The city is very near to countries in the south like Mexico. With this, locals learn to cook and use the different flavors of Mexican cuisines.

Last Call, El Paisa, and Taqueria Mexico are famous restaurants you should not miss. They offer delicious food with authentic Mexican spices and flavors.

Totally within your price range

Albuquerque is an inexpensive city where you can live comfortably without spending much. The cost of living is way below the national average, and home prices are reasonably priced. With $200,000, you can already buy a house.

Sunshine with a chance of wind – great for a hot air balloon

ABQ creates the best condition to fly a hot air balloon. The weather is always sunny with strong winds at certain times. Due to this weather condition, the city hosts the largest hot air balloon festival globally, with more than 500 hot air balloons participating in the 9-day event.

Best place to gaze up at the stars

ABQ sits almost a mile above sea level. With this location, the city gives the ideal spot to stargaze. You can visit the University of New Mexico Campus Observatory, which hosts stargazing events every Friday. On the one hand, the Museum of Natural History and Science conducts 'Starry Nights' monthly.

Thriving local art scene

Art galleries and museums celebrate the city's local art scene. The 516 Arts gallery has pop and modern art pieces and offers exhibitions and events.

You can also visit the Richard Levy Gallery and The National Hispanic Cultural Center. The first one showcases abstract and contemporary art, while the other displays Hispanic culture and art.
Cons
Has a reputation of being a dangerous city

ABQ is suffering from high crime rates, most of which are drug-related. The rate is even higher than the national average. Statistically speaking, it is the third most dangerous city in New Mexico.

Encanto Village, Quail Ridge, Alta Monte, and Wild Flower are some of the most dangerous cities. The city's low employment rate and poor education system contribute to the high crime rate.

Weather can be brutally hot

Summer in ABQ is not tolerable. The recorded highest temperature in a given year can rise to 90 degrees. Also, there are more sunny days than cold days in the city with 300 days of sun every year. You need to install air conditioners to feel comfortable.
Albuquerque or New York – Which is more expensive?
New York is a very expensive city. You would pay more than the national average when you live in New York. By comparison, the cost of living is 105.5% higher in New York compared to Albuquerque.
| | | |
| --- | --- | --- |
| Living expenses | New York | Albuquerque |
| Housing | 294.3% | 88% |
| Food & Groceries | 116.6% | 96% |
| Health | 112.6% | 81.1% |
| Utilities | 150.5% | 97.2% |
| Transportation | 181.1% | 89.4% |
Data is based on 100 = US National Average
> 100 means more expensive than the national average
< 100 means cheaper than the national average
Housing cost
Real estate prices in New York have a reputation of being one of the most expensive in the United States. Compared to Albuquerque, where you only need $230,000 to buy a property, it will cost you 294.3% more in New York City. Meaning you need an amount of $680,500 to afford a house in NYC.
Rent is also costly. You will rarely rent a house under $1000 in New York. Almost 30% of your income goes straight to housing expenses when you choose to move to New York.
Utility cost
Utility cost is also higher in NYC. Living in Albuquerque would cost you around 97.2%, while living in New York doubles this amount. You will be paying 40% more in utilities than the rest of the United States.
Food & groceries cost
Food is cheap in Albuquerque, with 4% below the national average. But when you live in New York, the amount will automatically balloon.
It would be best to spend 130% more on eating out in NYC. You need to allot $500 in your budget for monthly groceries when living in New York.
Transportation cost
Even though New York has plenty of transportation options, this does not mean that they are cheaper. Transit cost in New York is still more than the national average. Comparatively, the price is 50% more affordable in ABQ than in New York.
Health care cost
Health care cost is cheaper in ABQ than in New York. You will pay around 15% more in NYC than the Albuquerque. Plus, New York's healthcare insurance has an average price of $300 per month. It is just for a middle-tier health plan in NYC.
Is New York bigger than Albuquerque?
Economically speaking, New York is more extensive than Albuquerque. It is the third-largest in the United States. NYC also belongs to a state with a recorded $1.7T GDP in 2020, making it one of the world's biggest economies.
It means that its economy is highly diverse, with several sectors contributing to its growth. Most of its income comes from various industries. It includes financial services, health care, business and professional services, trade, and manufacturing.
Meanwhile, ABQ suffers a 7% unemployment rate and other economic barriers. It also belongs to a comparatively poor state, New Mexico. The state ranks one of the lowest in the United States based on per capita income.
Is New York safer than Albuquerque?
New York is safer than Albuquerque. It may have had a reputation in the past for being a dangerous city, but NYC's crime is rapidly improving. On the one hand, ABQ has been suffering from drug-related crimes over the years.
Even though NYC houses over 8.1 million residents, the city is relatively a safe place to live. When you consider its size, New York is one of the top 5 safest large cities in the United States. It also ranks 25th safest city in the world.
Meanwhile, the crime rate in ABQ is exhibiting an upward trend. Meaning the city needs to improve its safety and protection ordinances. More police presence should be in the city's most dangerous areas to reduce the growing crime rate.
Is Albuquerque warmer than New York?
Albuquerque is warmer than New York. It can experience a high temperature of up to 90 degrees, while New York only records 84 degrees.
Rain days are infrequent. More than that, ABQ experiences 300 sunny days every year. It is the same with New York City, with a humid subtropical climate.
Snowfall in NYC does not last long. On average, snow can only last 12 days, but heavy snowfall. The city also experiences strong winds because of its coastal location.
Is New York better than Albuquerque?
Many would agree that New York is better than Albuquerque. Aside from having a stable economy, the entertainment, arts, trends, and opportunities in New York are limitless.
These cities are poles apart. New York offers an exciting life but at a higher price tag. On the other side, ABQ boasts about its affordability and modest life.
Depending on your personality and financial capabilities, one may be preferable. New York will charm most young professionals, while ABQ scores are higher for retirees.
So, what city do you want to move to? New York or Albuquerque? Let me know your thoughts below.