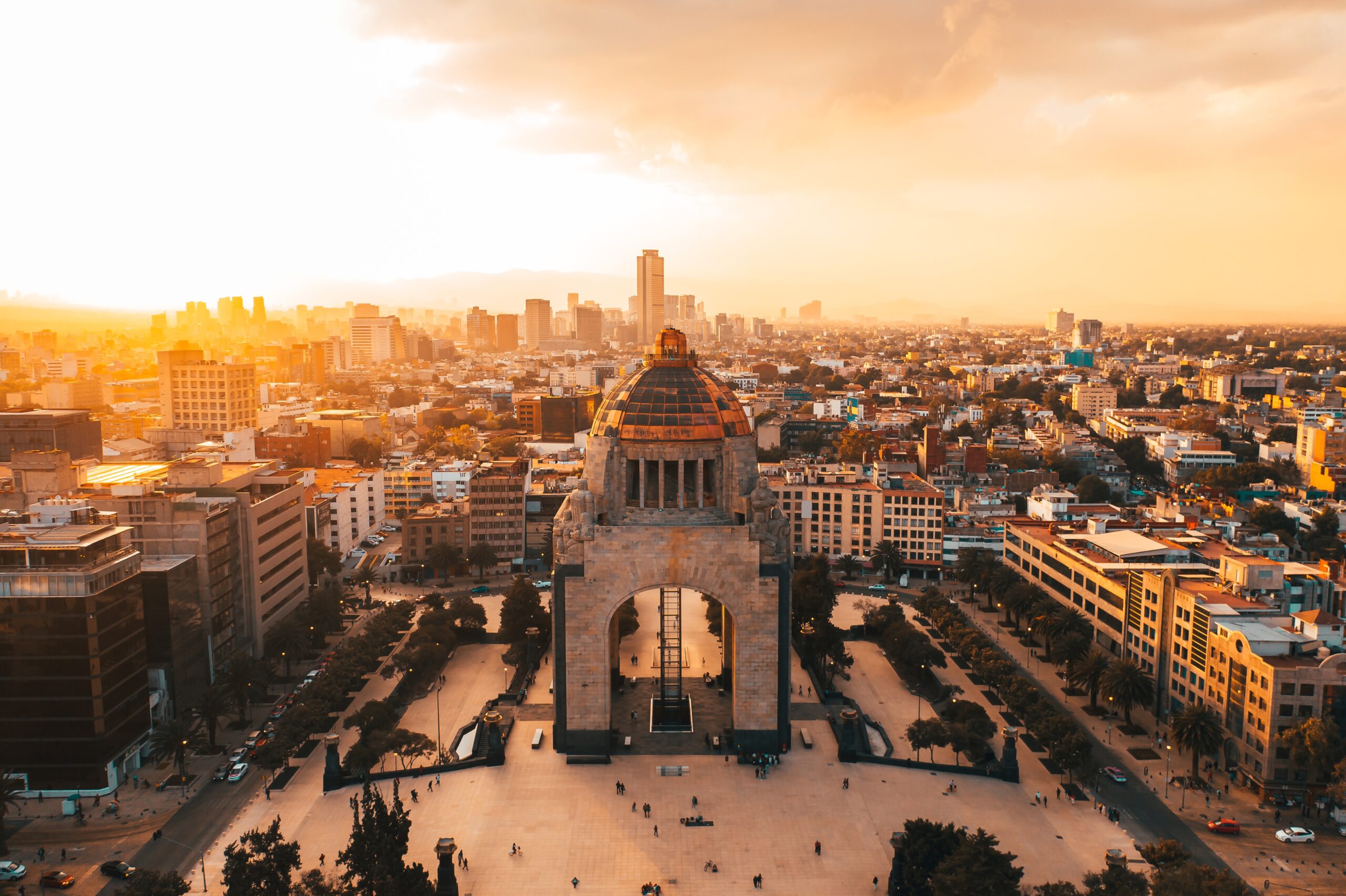 Omaha is the best place to live in comparison to Albuquerque. Omaha is ideal for starting a family, finding work, and enjoying a low cost of living. On the other hand, Albuquerque has a rich culture and reasonable living costs but has a higher crime rate.
Omaha is Nebraska's biggest city, situated on the west bank of the Missouri River in the eastern section of the state.
Locals refer to Omaha as the "Gateway to the West" because of its inexpensive cost of living and friendliness. Transportation, agriculture, and health care are among Omaha's most important sectors.
Albuquerque is known for its distinctive geology, including watermelon-colored mountains and a mystical river. With its unique architecture and numerous museums, it is also renowned as the cultural capital of the American Southwest.
Both Omaha and Albuquerque provide distinct living opportunities. One city, though, has more to offer.
What are the Pros and Cons of Albuquerque vs. Omaha?
Albuquerque offers cheap living costs, rich culture, minimal traffic but has an alarming crime rate. Meanwhile, Omaha has higher property and gas taxes; it also boasts a low unemployment rate, a low cost of living, light traffic, and is ideal for raising a family.
Living in Albuquerque
Pros
Culturally rich and museum hotspot

ABQ is the cultural center of the Southwest. Albuquerque's Native American and Hispanic culture influences its vibrant art, with several museums dedicated to Native American art.
Its modern downtown area contrasts sharply with Old Town Albuquerque, which originates from its founding as a Spanish colony in 1706.

Albuquerque also boasts museums such as the Albuquerque Museum of Art and History, the Maxwell Museum of Anthropology, and the New Mexico Museum of Natural History and Science.

Amazing architectures

The Pueblo Revival style began in Albuquerque and incorporated Pueblo village and Spanish Mission architecture elements.

When you look at a building in the Pueblo Revival style, like the Estufa at UNM, you can't help but feel like you're in the Southwest.

Moreover, the city of Albuquerque has a unique nighttime skyline. Commercial buildings commonly light their buildings at night with bright yellows and greens, and many change colors with the seasons, giving the late-night city a bright and inviting feel.

Most-awaited balloon festival

The ABQ International Balloon Fiesta occurs every year in Albuquerque. The Fiesta originated in 1972 when a local radio station planned to break the world record for the largest hot air balloon gathering.

The Fiesta now accommodates upwards of 500 balloons daily.

Cheap living and housing costs

ABQ's and New Mexico's overall living costs are competitive, with a 4% cheaper cost of living than the national average. Even if wages are lower, the problem at the store will go unnoticed.

Other than cheap living costs on the market, the average house in Albuquerque sells for roughly $182,000. If you rent a 900-square-foot flat, it will cost you approximately $840 per month.

Albuquerque places at number 33 in terms of affordability in the United States.

According to US News & World Report, Albuquerque is the 120th best location to live in the United States. It's also the only city on the list from New Mexico.

Minimal traffic congestion

Because public transportation in Albuquerque is limited, you'll almost certainly require a vehicle if you live there. Fortunately, the city has little traffic congestion, so getting to work is usually a pleasure.

Walkable city

Albuquerque has a walk score of 43, making it the 27th most walkable city in the United States. So, while you'll almost certainly need a car, you might be able to walk to neighboring facilities depending on where you live in Albuquerque.

The Sandia Mountains and the Rio Grande

Albuquerque is on the edge of the Sandia Mountains, a fascinating geographical location. Besides the Sandia Mountains, Albuquerque is also situated almost ideally in the Rio Grande Valley.

The Sandia Mountains, which border the metro region to the east, provide fast access to outdoor leisure like hiking, mountain biking, and even skiing.

Whereas the Rio Grande, which runs through the city's heart, is a kayaker's paradise, with miles of walking and cycling routes winding along its forested banks.
Cons
Worrisome crime rate issue

Albuquerque is ranked sixth in terms of violent crime. Theft and burglary are twice as prevalent as the national rate, while car theft is nearly three times as common.

Albuquerque receives an 85.3 for property crime on a scale of 1 to 100. For violent crimes, Albuquerque had a score of 51, which is higher than the national average of 22.7.

If you're considering relocating to Albuquerque, make sure you research the safest neighborhoods and areas beforehand, like North Valley, known for its low crime rate in the city.

Scarce job opportunities

The unemployment rate in Albuquerque is 4.3%, which is higher than the national average of 3.7%. Albuquerque's employment market is rated 6.0/10.0 by US News, suggesting that it is less healthy than comparably sized metro areas.
Living in Omaha
Pros
Places #25 – The best place to live

Omaha was ranked 25th among the best cities to live in the United States, 109th among the best places to retire, and 15th among the cheapest places to live by US News & World Report.

Omaha offers a diverse range of work possibilities, convenient commutes, and a vast range of housing alternatives, making it a delightful location to live.

"Silicon Prairie," large enterprises, and a low unemployment rate

Because of its affordability and vast space, Omaha is part of the emerging "Silicon Prairie," where big titans like Microsoft and Apple are pursuing new investments in the area.

The city is home to some Fortune 500 and Fortune 1000 enterprises. One of them is investment behemoth Berkshire Hathaway, whose founder Warren Buffett hails from Omaha.

Omaha has the country's lowest unemployment rate, at 3%, much lower than the national average. That may have something to do with Omaha's allure for giant corporations looking to relocate to a city with a little more breathing room.

Affordable cost of living

Compared to other big cities in the United States, Omaha has much cheaper living costs. That means you get all the advantages of living in a big city without the high expense of living.

Living expenses in Omaha are 5% lower than the national average. Residents may save up to 71% of their income due to the more affordable cost of living.

According to Penny Hoarder, the town is one of the finest places for millennials to prosper. In 2016, the city ranked one of the cheapest places to live in the United States.

Light traffic condition

There is rarely any traffic in Omaha, and you can generally get to the opposite side of town in under 20 minutes. Additionally, numerous sites, particularly downtown and Old Market, do not require a car.

The epicenter of college baseball

Every summer, for about three weeks, Downtown Omaha transforms into the heart of the collegiate baseball universe.

Fans go from all over the country to see their favorite team compete at TD Ameritrade Park in Omaha. Thousands of people watch as the country's top eight teams compete for the championship.

Even if you aren't a sports enthusiast, there's much to do outside the ballpark, such as eating cuisine from friendly tailgaters, watching games and concerts in the outdoor pavilion, and visiting the different restaurants and activities in the downtown area.

Food hotspot

Even if you're not from Omaha, you may have heard that the city's steaks and burgers are legendary.

Chefs from major culinary cities such as New York, Chicago, and Los Angeles turn to Omaha for commercial opportunities. They are collaborating with local chefs and restaurateurs to develop new concepts.

Perfect for raising a family

Due to its excellent schools, housing affordability, ease of commuting, and low crime rate, Forbes has named Omaha the seventh best city in the United States for raising a family.

Plus, there are many family-friendly activities like Omaha's Henry Doorly Zoo.
Cons
Higher property and gas tax rate

The property tax rate in Omaha, 1.6%, is the ninth highest in the USA. Nebraska is predominantly agricultural, with over 90% of all land dedicated to cultivating crops or raising cattle, explains the tall figure.

Nebraska's gas tax is 33.20 cents per gallon, more than the national average of 27.6 cents per gallon. A high gas tax rate might be problematic in a bigger city where individuals spend most of their driving time delayed in traffic.

Weather gets extreme

In general, living in Nebraska implies being exposed to a wide range of temperatures. It may be downright uncomfortable at times due to the extreme humidity. Thankfully, it doesn't get that hot all of the time; it only happens a few times a year.

The temperatures plummet to the other end of the spectrum in the winter, making it cold.
Albuquerque or Omaha – Which is more expensive?
Both Albuquerque and Omaha have a lower living cost than the national average. However, living in Albuquerque is 1.4% more expensive than in Omaha. In Albuquerque, expenses such as housing and transportation are higher.
| | | |
| --- | --- | --- |
| Living expenses | Omaha | Albuquerque |
| Housing | 76.5% | 88.0% |
| Food & Groceries | 96.6% | 96.0% |
| Health | 130.3% | 81.1% |
| Utilities | 98.6% | 97.2% |
| Transportation | 81.7% | 89.4% |
Data is 100 = US National Average
100 means more expensive than the national average
100 means cheaper than the national average
Housing Cost
Housing expenses in Albuquerque are 15.0% higher than in Omaha. The median monthly rent in ABQ is $1,041, with a median home price of $332,426 compared to Omaha's median home price of $308,136 and median monthly rent of only $965.26.
Food & Groceries
Food and grocery prices in Omaha are slightly higher than in Albuquerque. One example is the price of 1kg of apples in Albuquerque, which is only $4.15, compared to $4.47 in Omaha.
Health
Healthcare costs in ABQ are cheaper than in Omaha. In Omaha, an RX drug may cost $443.65, while an optometrist visit can cost $104.36.
In Albuquerque, an RX drug may only cost $433.50, while an optometrist visit can cost $101.98.
Utilities
There is a slight difference between the utility costs in Albuquerque and Omaha. In ABQ, the monthly energy bill can only cost $142.85. Compared to Omaha, a monthly energy bill can cost you $144.02.
Transportation
A gallon of gas in ABQ can cost you more than in Omaha. In Albuquerque, a gallon of gas costs $2.58, while in Omaha, it is only $2.50.
Is Albuquerque bigger than Omaha?
Albuquerque is bigger than Omaha in land area and population. On the other hand, Omaha has a superior economy that helps provide better job opportunities and income for its residents.
Albuquerque has a land area of 188.9 mi² and a population of 942,000 as of 2022. The city is experiencing a 1.4% increase in population from 2021.
In contrast, Omaha has a land area of 144.6 mi², about 44.3 mi² lesser than ABQ's. In terms of population, Omaha has 851,000 residents as of 2022.
Compared to ABQ, Omaha is only experiencing a 0.95% increase in population from 2021. Thus, Omaha is less dense than Albuquerque.
Albuquerque is bigger than Omaha regarding the land area and population. However, when it comes to the economy, Omaha is superior.
Despite having a lesser area than ABQ, Omaha is home to some Fortune 500 companies. These large enterprises open up more career opportunities and have led to a lower unemployment rate in the city.
Although Albuquerque is more prominent in the area and denser, the unemployment rate is high, and the high crime rate stays.
Is Omaha safer than Albuquerque?
Albuquerque only has 29.34 compared to 54.16 of Omaha on the safety scale. As a result, Omaha is a safer city than Albuquerque.
Both nationally and statewide, Albuquerque has higher crime rates than other Dense Urban Areas. Albuquerque's crime rate is greater than 99% of New Mexico's other cities, which is alarming.
The crime in Albuquerque has been increasing in the past three years. Albuquerque has a crime index of 70.66, while Omaha only has 45.84. Thus, ABQ's crime index is almost twice Omaha's.
In ABQ, there are a total of 35,723 violent and property offenses per year. Compared to Albuquerque, Omaha only has a total of 18,279.
Therefore, living in Omaha is safer than in Albuquerque.
If you still plan to reside in ABQ, you may want to choose neighborhoods with the lowest crime rate in the city, like North Valley.
Is Omaha hotter than Albuquerque?
Omaha has an annual average high temperature of 87°F with higher monthly rainfall. On the other hand, Albuquerque has a hot and dry climate with an average yearly high temperature of 93°F. Albuquerque is, therefore, hotter than Omaha.
Summers in Omaha are hot, humid, and rainy; winters are cold, snowy, and windy; the weather is partially overcast all year.
The temperature ranges typically from 16°F to 87°F throughout the year, with temperatures seldom falling below -2°F or rising over 96°F.
In comparison, summers in Albuquerque are hot and dry; winters are brief, bitterly cold, and snowy; the weather is usually clear throughout the year.
The temperature in ABQ ranges typically from 27°F to 93°F throughout the year, with temperatures seldom falling below 18°F or rising over 99°F.
Besides comparing the cities' average temperature, they also differ significantly in average monthly rainfall. The average monthly rainfall in Omaha is 2.16 inches. Albuquerque, on the other hand, has just 1.85 inches.
Therefore, Albuquerque is hotter than Omaha.
Is Albuquerque better than Omaha?
Albuquerque and Omaha both have cheap living costs. However, Omaha has a better economy, a lower crime rate, more job prospects, and is a great place to raise a family. As a result, Omaha outperforms Albuquerque.
Both Omaha and ABQ have a lower than the national average cost of living. However, Omaha is way better than Albuquerque, considering the economy, career, and safety.
Living in Omaha offers its residence a friendly and safe environment that appeals to families. With a low unemployment rate, more career opportunities await in Omaha compared to other cities.
In comparison, Albuquerque has a high unemployment rate, which leads to a poverty-stricken city. As a result, Albuquerque's crime issue continues to increase annually.
Thus, Omaha is the best place to live compared to Albuquerque. Omaha is a safe and affordable city coupled with vast employment opportunities.
Did you find what you were looking for, or is something missing? Let me know in the comments below.