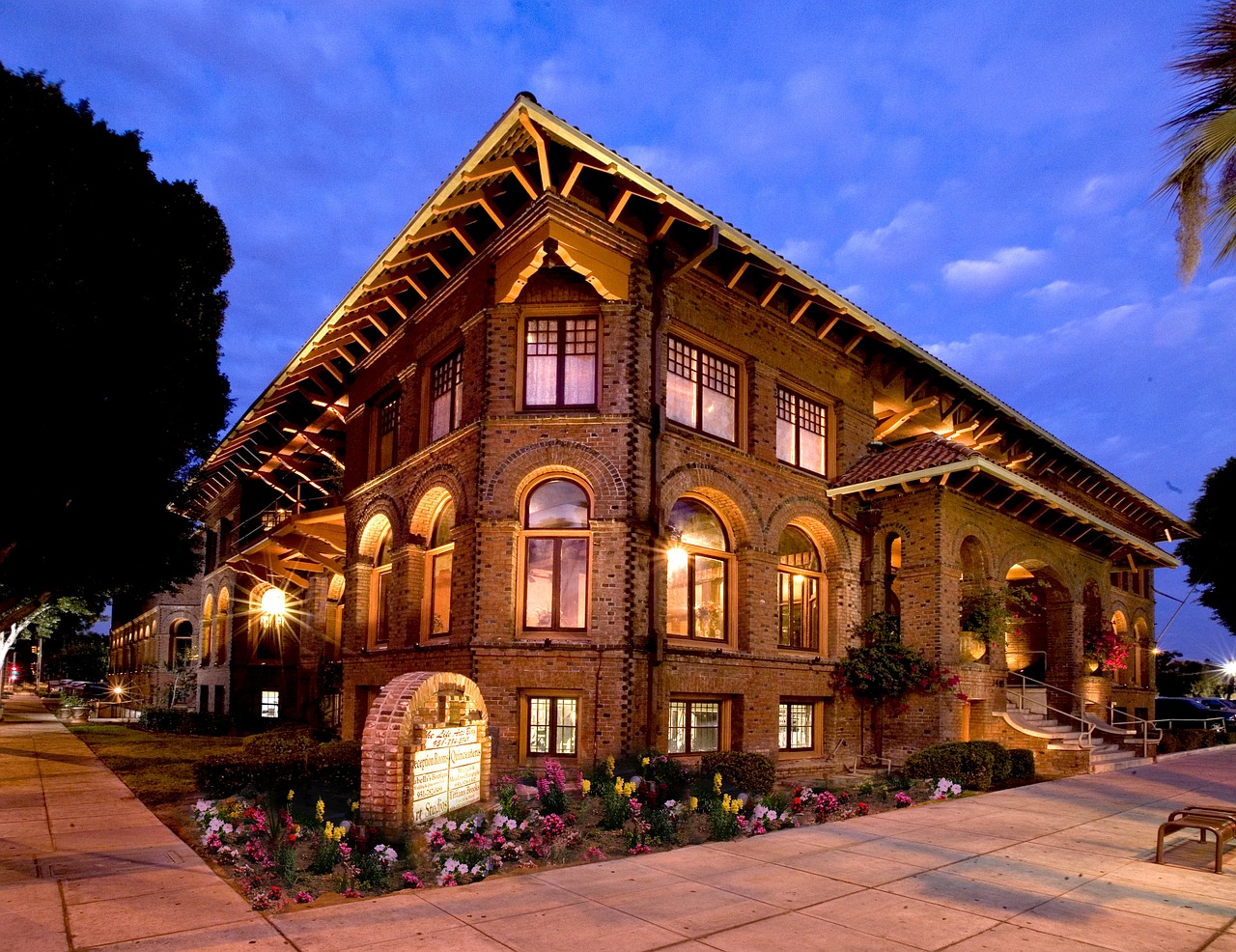 Albuquerque, a low-cost city, is ideal for first-time homebuyers seeking lower-cost housing and who despise traffic. In comparison, Riverside is the best place to live since it has a better livability score and offers many career opportunities.
Albuquerque in New Mexico ranked the 120th spot in the U.S. News and World Report list of best places in America. The publication highlighted Albuquerque's rich culture, accessibility to art galleries, and distinct culinary and brewing scene. However, Albuquerque has one of the state's highest property tax rates and placed 133rd among the best places to retire.
Meanwhile, Riverside is a city in Riverside County, California, that serves as the county seat. Riverside boasts more than 100 local landmarks and 24 national historical sites recognized by the National Park Service to honor its colorful past. Tourists and locals alike can enjoy a wide range of cultural activities in the city's central area, including restaurants, museums, and performing arts venues.
This article will discuss more pros and cons and what it is like living in these cities. We hope that this comprehensive comparison will assist you in choosing between these incredible places.
What Are the Pros and Cons of Albuquerque vs. Riverside?
A city with a low cost of housing and several fun outdoor activities makes Albuquerque an ideal place. However, its crime reports and low quality of public education might scare you away from going here at all. Meanwhile, Riverside has a great location and offers many career opportunities, but the air quality, strange laws, and traffic are worth considering.
Living in Albuquerque
Pros
Less expensive housing

Albuquerque's housing and rental expenses are far lower than the national average for starters. Most prominent cities indeed have a higher cost of housing. However, the city's housing expenses are worth considering.

Albuquerque, New Mexico, is a remarkable place to buy a home for less than $200,000. And they're already reasonably priced residences that you can own.

In addition, the rental rates in this area are pretty reasonable. You will most likely pay anywhere in the neighborhood $800 per month, significantly cheaper than other large cities.

Fun outdoor activities

Albuquerque is a beautiful city that is large enough to include several parks, golf courses, and hiking trails for people to enjoy the great outdoors. Roosevelt Park, the city's most popular open area for riding, strolling, and picnicking beneath the trees, is where most family weekend vacations occur.

You can have nearly 28 golf courses in Albuquerque. Eight of the city's 20 extensive gold courses are located in its municipalities. In your spare time, you'll have a wide range of options for where to play golf.

Car ownership is simple

Albuquerque is a great spot to buy a vehicle if you want to go about the region quickly and comfortably. Citizens in this area have no problems with the process of registering and renewing their licenses. New Mexico, the state in which Albuquerque is located, does not require drivers to submit to a car inspection before driving off the lot.

If you renew your labels online, you won't have to worry about authorities chasing you down to ensure you comply with the law. Albuquerque's approved department ships the stickers directly to you, making the procedure quite simple.

Traffic system is better

This large city's streets are in relatively good road condition. The city system manages well the highway congestion here. So, there are no reasons for being late to work or meetings in this town.

For example, if you're from New York or Los Angeles, you'd be grateful to the traffic authorities for a traffic situation here. You can experience traffic jams, but you won't spend long on the streets.
Cons
Crime is at an all-time high

The violent crime rate in Albuquerque is greater than the national average. The city is ranked 5th in the nation for violent crime by federal officials.

Albuquerque has a problem with crime, and generational poverty could be a contributing factor. Poverty rates tend to be greater in cities where employment opportunities are scarce. As the number of individuals living below the poverty line rises, so does the number of crimes.

In recent years, Albuquerque has seen an increase in crime. And you should think about this if you plan for relocation.

You have to pay attention to your kid's quality education

Albuquerque has several outstanding private schools, but the city's public school system falls short of expectations. Choosing a school beyond the city limits is the best way to ensure that your children get an excellent education. If you can afford it, sending your child to a private school is the way to go.

Nearly a third of Albuquerque students passed their English classes based on national standards for an excellent education. Worst of all, 25% of children in grades 3 to 9 barely failed the standardized math examinations.
Living in Riverside
Pros
Great location

Its central position is one of the best things about living here. From here, it's simple to go to a variety of locations. For example, Anaheim's Disneyland resort is less than an hour's drive from the hotel. You can reach Big Bear Lake in a little over an hour and a half.

While Riverside is mainly a farming and residential community, Los Angeles is the place to go if you're looking for a night in the town. The closeness to Los Angeles means that you can take advantage of everything the city has to offer. Most significantly, it takes only 1 hour and 10 minutes to drive from here to Los Angeles.

Career opportunities

It's a great location to work if you're a teacher or educator. Teachers in the city are paid the most in the nation. Teachers in nearby areas like Los Angeles, Anaheim, and others have well-paying jobs, making Riverside attractive.

Learners and non-teachers alike will enjoy the rewards that come with the city's wealth of resources. There are many opportunities available to entrepreneurs as well. In 2017, it was ranked as the 4th most splendid city in the United States for minority entrepreneurs.

This region's economy is heavily focused on food-related industries such as agriculture and food processing and high-tech manufacturing and entrepreneurial ventures.

Agricultural industry

In Riverside's history, the navel orange has played a significant role. Incredibly, the first navel orange tree ever grown in the United States is still present up to date. Navel oranges thrive in this climate because of the land's unique combination of aridity and fertility.

As a result, the local community has access to an abundance of farm-fresh products. If you live in Riverside, California, you'll always be able to get your hands on fresh, locally-grown fruits and vegetables!

Music scene is thriving

Blink-182, Frank Zappa, and many more well-known musicians started in Riverside.
Many new music venues have sprung up in recent years, making it easier than ever for music fans to discover fresh talent. Some examples are the Buffalo Inn, Commonground Soundstage, and The Vault.

Riverside is a terrific spot for new music since new bands and artists are constantly popping up.
Cons
Traffic

Residents in Riverside must cope with traffic daily. Sadly, it's one of the most congested cities in the United States.

In this city, driving is the most common mode of transportation. A walk score of 42 indicates that you'll need a vehicle to get around this neighborhood. With 33 and 49 ratings, public transit and biking aren't much better.

Due to the high traffic volume in this area, residents should plan. To cut down on your commute time, you'll need to be aware of peak hours, the optimal routes, and other related details.

Strange laws

Certain localities in the United States enacted strange laws decades ago and have yet to revoke them. One of these cities is Riverside. It is against the law in Riverside to take your lunch along the street between 11 a.m. and 1 p.m.

Regrettably, the legislation is still in existence, so be mindful.

Poor air quality

Riverside receives a lot of the smog from Los Angeles, just a short drive away. The Inland Empire now generates a significant quantity of pollution on its own. When you combine the two pollution causes, you get air quality that can be astonishingly poor on certain days.

Urban sprawl

The city has multiplied dramatically and continues to expand, with many new residents each year. As a consequence, there is an excessive amount of urban sprawl. It varies from neighborhood to neighborhood, but it's a common issue across the city that makes it difficult to get about.
Albuquerque or Riverside – Which Is Less Expensive?
The overall cost of living index (excluding taxes) reports that Albuquerque is 32.3% less expensive than Riverside. The most significant component in the cost of living difference is the median home cost. The median home cost is 50% less costly in Albuquerque.
The table below presents the cost-of-living indices written in percentage:
| | | |
| --- | --- | --- |
| Living expenses | Albuquerque | Riverside |
| Housing | 88% | 176.9% |
| Food & Groceries | 96.0% | 100.4% |
| Health | 79.8% | 87.3% |
| Utilities | 97.2% | 106% |
| Transportation | 89.4% | 146.1% |
Data is 100 = US National Average
> 100 means more expensive than the national average
< 100 means cheaper than the national average
Housing Cost
Albuquerque's cost of housing is 50.3% less expensive than in Riverside. Riverside's average home price is $517,900, whereas Albuquerque has only $257,400.
Utility Cost
Albuquerque's cost of utilities is 8.3% less expensive than in Riverside. The essential utility such as electricity, water, cooling, heating, and garbage for 85 square meter apartment will cost you $192.40 per month in Riverside, whereas it is only $140.94 in Albuquerque.
Food and Groceries Cost
The cost of food and groceries in Albuquerque is 4.4% less expensive than in Riverside. For example, 1-kg of white rice costs $4.06 in Riverside, whereas Albuquerque has only $3.06.
Transportation Cost
Albuquerque's transportation cost is 38.8% less expensive than in Riverside. For example, Albuquerque's regular monthly pass price is only $30 compared to $50 in Riverside.
Healthcare Cost
Albuquerque's healthcare cost is 7.6% less expensive than in Riverside. In Riverside, you have to spend $100 on visiting a doctor, while in Albuquerque, that is only around $86.3.
Is Albuquerque Bigger Than Riverside?
Based on the recent data, Albuquerque has 40.2% more residents than Riverside. In terms of city area, Albuquerque is 56.8% bigger than Riverside.
Albuquerque, New Mexico's largest city with 188.87 square miles, is the state's most populated. The population of Albuquerque was 564,559 in the 2020 census, making it the 32nd largest city in the United States and the 4th in the Southwest.
Riverside is the 12th most inhabited city in California and 61st in the United States. Meanwhile, Riverside is the most populated city in the Inland Empire and Riverside County and lies roughly 50 miles (80 kilometers) southeast of Los Angeles. It is also a component of the Los Angeles metropolitan region.
Riverside has 314,998 people as of the 2020 census in an 81.54 square miles land area.
Is Albuquerque Safer Than Riverside?
Riverside has a crime index of 8, which is eight times higher than Albuquerque. With 100 to be safest, Riverside is safer than Albuquerque. The crime rate in Riverside and Albuquerque per 1000 residents is 37.17 and 63.28, respectively; thus, you have a higher chance to experience crime in Albuquerque.
Albuquerque has reported 35,723 crimes in a year. The city's violent and property crime rates per 1000 residents are 13.38 and 49.9, respectively. It means you have 1 in 75 probability to be a violent crime victim and 1 in 20 in property crime.
Meanwhile, Riverside has an annual number of crimes of 11,710, mostly property crimes. The city's property crime rate is 32.42 per 1000 residents, higher than 21.2 of the state but significantly lower than Albuquerque. There are 144 crimes reported per square mile in the city.
Is Albuquerque Warmer Than Riverside?
The temperature in Albuquerque typically ranges from 27°F to 93°F throughout the year, whereas Riverside has 43°F to 94°F. Thus, Riverside is warmer than Albuquerque.
Albuquerque has short, cold, and snowy winters, whereas the summers are scorching and dry. The temperature in the city infrequently drops below 18°F or rises over 99°F throughout the year.
Meanwhile, aridity and bright skies characterize the summers in Riverside, but lengthy, chilly winters are more likely to be mixed with rain. Its temperatures seldom fall below 36°F or rise beyond 103°F.
Late May to mid-October and late May to late September are the ideal time of year to visit Riverside Albuquerque, correspondingly if you're looking for warm-weather activities.
Is Albuquerque Better Than Riverside?
Albuquerque scored poorly based on the livability index, while Riverside obtained a below-average mark. Riverside is better than Albuquerque, considering housing, neighborhood, transportation, environment, opportunity, health, and engagement.
Albuquerque has a livability score of 54, placing it at the bottom of the U.S. and state rankings. It is an unfavorable ranking since this score is among the lowest in the country. Albuquerque may not be a pleasant place to call home for some people.
Relocating to Riverside from another California city may be a great experience if you know the best places to look and what to look for. The livability score of Riverside, CA, is 59, making it the 825th best place to live in California and the 20,601st ideal city to live in the U.S.
Albuquerque or Riverside – Where do you consider moving? Let me know your thoughts below.