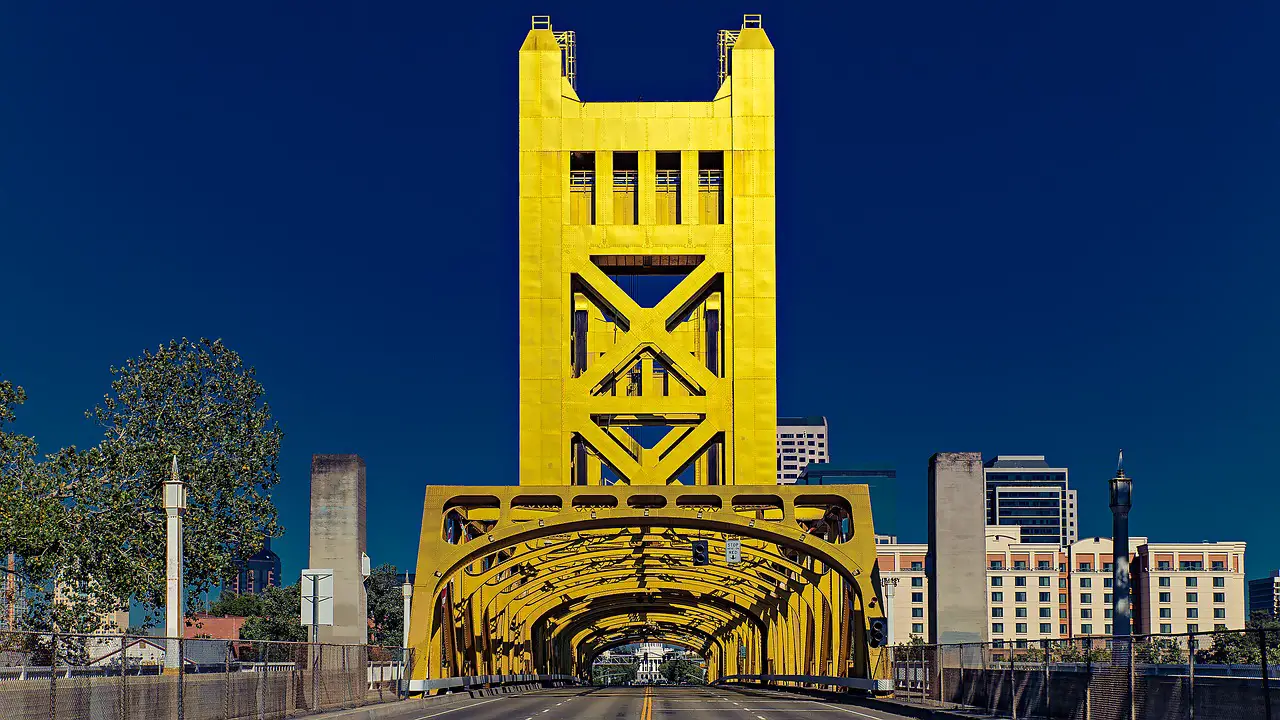 Living is best in Sacramento rather than Albuquerque because of its robust job market, great weekend getaways, favorable living costs, and a distinct urban district. The city also embraces a remarkable green concept around its area. Albuquerque, in contrast, upholds its cultural conservation, but its struggling job and educational system is not a pro.
Sacramento, California, offers a diverse option of economic and quality of life benefit to its people and everyone moving in the neighborhood. The city advocates a greener society because of its recycling program. This program makes a clean city more enticing.
The favorable living costs bring forth better opportunities; although the expenses are pretty high, the perks from historical sites to friendly neighborhoods brush off the dilemma. On the other hand, Albuquerque is a good option if you want to relocate to a place that preserves cultural diversity.
ABQ's job market still has difficulty keeping up to beat its unemployment rate, making people hesitant to move there. Both cities create a diverse and friendly community, but Sacramento beats ABQ in some aspects, making it the best place to live.
A better and more comprehensive comparison will do the trick to tell you sincerely how these two cities will meet your expectations. Will they pass your checklists?
What Are the Pros and Cons of Albuquerque versus Sacramento?
Albuquerque is an excellent site for historical contribution, a fitness enthusiast city, and a better location to set up a Hollywood series. However, the town keeps getting hotter, and the crime rate is horrible. In comparison, Sacramento is a green advocate city with a thriving job market and diverse urban district, but the town can get extremely hot, causing allergies.
Both cities have their perks and disadvantages. Here we break down the difference between living in Albuquerque versus Sacramento.
Living in Albuquerque
Pros
ABQ's Historical Contribution

Albuquerque has a good reputation for preserving its historical art pieces and sites to let everyone know how important it is to look back to our roots. In some areas in Albuquerque, you will see how people wear native American costumes and pride them along the streets of Old Town.

Albuquerque has over 22 museums and historical parks to date. The different art galleries exhibit the work of famous people who lived in ABQ and the essential things inside their museums. If you get to Albuquerque, make sure to head to Explora, where you will have an interactive tour of its science-centered theme.

ABQ is a Fitness City

Albuquerque will help you achieve your fitness goals as it is one of the fittest places in the United States. Albuquerque has over 22,000 acres of green spaces, yards of trails designed to lead up into the mountains, and beautiful weather, making it ideal for sprinters, bike riders, trekkers, and sports lovers of all ages.
Never miss out on doing great outdoor activities that will make you stay fit and healthy all year round.

Movies Shoots In ABQ

If you are somebody who binged watch AMC's Breaking Bad series, then did you know that they are shooting in Albuquerque? Not only did the famous series find love in the town of ABQ, but also some Hollywood movies made it a great location.
These movies are:
The Avengers
The Lone Ranger
The Goldfinch
Whiskey Tango Foxtrot
No Country for Old Men
Hell, or High Water
Frank
The Watermelon Mountain
Albuquerque has its watermelon mountain, popularly known as Sandia Mountain Ranges. The mountains' vibrant color varies from pink to purple and green to blue, changing by the minute. This mystical occurrence draws a lot of attention because it is very Instagram-worthy.
Cons:
The Town Keeps Getting Hotter

If you are a resident and soon-to-be citizen of Albuquerque, you will find a lot like to complain about how hot the place gets at some time. Temperatures in ABQ can reach as high as 100 degrees Fahrenheit. Too much heat can cause health-related illnesses and even fatalities.

Climate change causes the heat waves to surge, getting even worse. Winter in Albuquerque brings milder, which can be a good thing, but the scorching hot sun is a significant factor not to move here.

Crime Rate Is Increasing and Still Counting

Crime percentages in Albuquerque still beat their record of increasing every year. The last recorded files by the FBI where ABQ has more than 80 cases of crime, including violent and property assaults. The numbers are even more significant than the national average.

The police department needs to exert much effort to lessen the numbers in the coming days.
Living in Sacramento
Pros
Sacramento is a Green City

Sacramento is a city that advocates recycling projects and programs to lessen litter. The town makes a coordinated campaign to recycle, start reducing fossil fuel emissions, begin embracing other green concepts, and residents will incorporate it into their daily routines.
Recycling hits differently for people in Sacramento, and even if this program can cost fees to continue its operations, the benefit for people residing in the neighborhood is remarkable.
Also, Sacramento is an urban forest city where there are lots of trees that you will find in their downtowns. These trees help lessen vehicles' pollution and smoke emission around the area. They give special attention to guaranteeing their health and development. There are many parks throughout the city to relax in the shade.

The City Has Its Own International Airport

One of the best deals when moving to Sacramento is getting access to its international airport. The place has many passengers recorded every day, and the number is still increasing.
Sacramento International Airport connects to most major airline gateways in the United States without flying to Los Angeles or even San Francisco. Having an airport can indicate that the city has a booming economy.

Job Market Has a Good Standing

Job opportunities in Sacramento are striving to become better as an urban district. The average annual salary for a city job is approximately $71,000. Employment growth in industry sectors such as technology, construction, and universal healthcare is evident in the Sacramento-area economy.

Sutter Medical Center and UC Davis Medical Center employ many citizens. Another industry in Sacramento's economic system is recreation and hospitality. Hosting conventions and events such as the California International Marathon has a significant impact on tourism.

The Place Has Plenty of Outdoor Activities

You will never get bored when you opt to settle in Sacramento. The American River Parkway is a river and land stretch that you should get to know if you live here. You can enjoy some nature in the cold season and then head up into the hills to ski.

Over a dozen parks in this area offer hiking, catching fish, water sports, and boating. You can even enjoy watching the city's very own NBA team Sacramento Kings in Golden 1 Center to make your outdoor things worth it.

Enjoy Road trips to Famous Places in Sacramento

Weekends are the best for people in Sacramento because they can go on a road trip when the weather is lovely. The best places to visit by vehicle are Napa and Sonoma, Yosemite National Park, Lassen National Park, Apple Hill, Muir Woods, and Reno and Tahoe.
Cons
Sacramento's Summer Is Roasting Warm

Sacramento's warm weather does not go far from Death Valley in California. The temperature in this city can range from 100 degrees Fahrenheit in July and August. The occurrence of this warm air is because of the coastal breeze.
Summer heat can last until October, and the hot weather will resume around March. Sacramento is not a good place to live if you can't stand the heat. It is wise to use an air conditioning unit or swim in lakes and pools to cool off while the temperature is high.

Crime Rate Is Not a Respectable Thing

One of the worst things in Sacramento is its crime rate. The city even surpasses the nation's average on the crime index. There is a relevant comparison of Albuquerque and Sacramento regarding the surging crime rate in the area.

There is the concentrated area where violent lawbreaking is considered rampant. Before moving in, consider a safe neighborhood such as Hollywood Park and Willow Creek.

Median Homes and Rent are Pricey

Sacramento has a high cost of living, making prices for homes and rental expenses increase. Median homes can cost as much as $300,000 for a decent home. However, even if the cost of living is a bit overpriced, the perks and job salaries in the city tie the unbalanced ratio.
Albuquerque Or Sacramento – Which Is More Expensive?
Sacramento is more expensive than Albuquerque based on the recorded statistical data's overall cost of living index. Sacramento is 29.7% extra costly than Albuquerque, where house prices are 60.9% higher.
Sacramento costs a little much more than ABQ in its cost of living. This variance is because of the city's economic impact on its many aspects.
Comparison Table of Living in Albuquerque, New Mexico vs. Sacramento, California
| | | |
| --- | --- | --- |
| Living Expenses | Albuquerque, New Mexico | Sacramento, California |
| Housing and Rent | 88% | 141.6% |
| Utilities | 97.2% | 98.4% |
| Food And Groceries | 96% | 104.8% |
| Transportation | 89.4% | 121% |
| Health | 81.1% | 96.7% |
| Miscellaneous | 97.1% | 106.1% |
Based on the Data of which 100 = U.S. National Average
>100 means more expensive
<100 means cheaper than the U.S. average
Housing and Rent Costs
You will have to pay more if you purchase a decent house in Sacramento compared to Albuquerque. The city has a median price for a home price of $327,300. That is 60.9% more than the $257,400 in ABQ.
Rental expense is also a big thing because Sacramento will make you pay $2,005 compared to ABQ's $1,33. People then opt to rent in both places rather than buy homes because of the values.
Utility Costs
Sacramento city can cost as much as $238.00 per month in its essential utilities and internet plan. At the same time, Albuquerque goes as much as $232 for the same project. Sacramento edges the latter in utility expense, but the 1.2% more of Sacramento does not give a massive gap between the two cities.
Food and Groceries Costs
Sacramento has 9.2% more cost in their foods and groceries when compared to Albuquerque. The city has a high sales tax, contributing to its food costs.
Sacramento will make you pay $42 per day to have a whole day meal, while you can get the same foods in ABQ for just $33. A simple meal costs Sacramento $17, while ABQ will make you pay for it for just $15.
Transportation Costs
Sacramento's cheapest bus fare is $2.50 for a single person, which is still more expensive than ABQ. You will pay a lot more when you use another mode of transportation such as rail transit and taxis. The public transport fee is high because of the consistent improvement of the metro rails and transit system in the metropolitan.
Most of the time, living in Albuquerque is inexpensive when using public transportation. For one dollar, you can get a decent bus ride. The city also distributes buses that provide free rides as part of the town's developments.
Health Care Costs
Health care in Sacramento is costly, and you will have to pay a little more when compared to ABQ. Sacramento got 96.7% in its health care system because it creates a top-notch medical facility in its area to accommodate its people, while ABQ got 81.1% only.
Taxes
Sacramento, California's minimal level combined sales tax rate is 8.75 %, whereas the county's sales tax is 0.25 %. Then, 6% is the present sales tax percentage in California.
On the other hand, Albuquerque has a combined value of sales tax of 7.88 %. New Mexico's current sales tax rate is 5.13 %.
Is Albuquerque Safer Than Sacramento?
Albuquerque is unsafe compared to Sacramento because its crime rate index tripled from the national average. The city has recorded 111 crimes for every 100,000 from the FBI statistics.
Both cities have their ugly crime rate, but Albuquerque edges Sacramento regarding statistical evidence. In recent years, ABQ recorded as many as 100 crimes, and it keeps on increasing over time. On the other hand, Sacramento also has a high crime rate that exceeds the national average.
Although both crime index comes high, ABQ still holds a little more in number. The rampant crimes in ABQ should be dealt with accordingly.
Is Albuquerque Bigger Than Sacramento?
When it comes to land area, Albuquerque is relatively large than Sacramento, with 187.2 square miles to 97.8 square miles. The population of ABQ is also significant, with a total of 562,540 people.
Albuquerque is a large city surrounded by numerous mountainous regions. The population density of this city is 5,241.9 per square mile. ABQ's landmass is occupied chiefly, with around 3,004.7 square miles of population density. In contrast, Sacramento is a little behind in population, with over 512,838.
Is Albuquerque Warmer Than Sacramento?
Sacramento is hotter and drier than Albuquerque because of its Mediterranean climate. Summer weather in the city is sweltering and arid. ABQ may still receive snowfall, whereas Sacramento obtained none.
Sacramento is extremely hot most of the year, with mild to cool winters and only sporadic rainfall. The wet weather lasts from October to April, though a day or two of light rain may fall in June or September. Albuquerque can still be hot in summer, where it can go as high as 100 degrees Fahrenheit during summer weather.
Is Albuquerque Better Than Sacramento?
Sacramento is a better city than Albuquerque because it has a significant job prospect, an ecofriendly and effective environmental advocacy, and a good standard of living. On the other hand, Albuquerque has a reasonable living expense and a beautiful outdoor spectacle, but its economic development is slow.
Sacramento, California, is a great city where you can have a good standard of living because the economic progression is rapidly growing. This fast-changing economy results in better job possibilities, business ventures, and more development.
The Sacramento International Airport is one of the city's best outputs and its welcoming neighborhood. Albuquerque is also an ideal location to settle if you are looking for cheaper living expenses, and outdoor adventure is your thing.
Both cities have a good standing in their life, but Sacramento edges ABQ in many aspects and gets top results.
Albuquerque, New Mexico versus Sacramento, California – Where do you consider moving? Let me know your thoughts below.