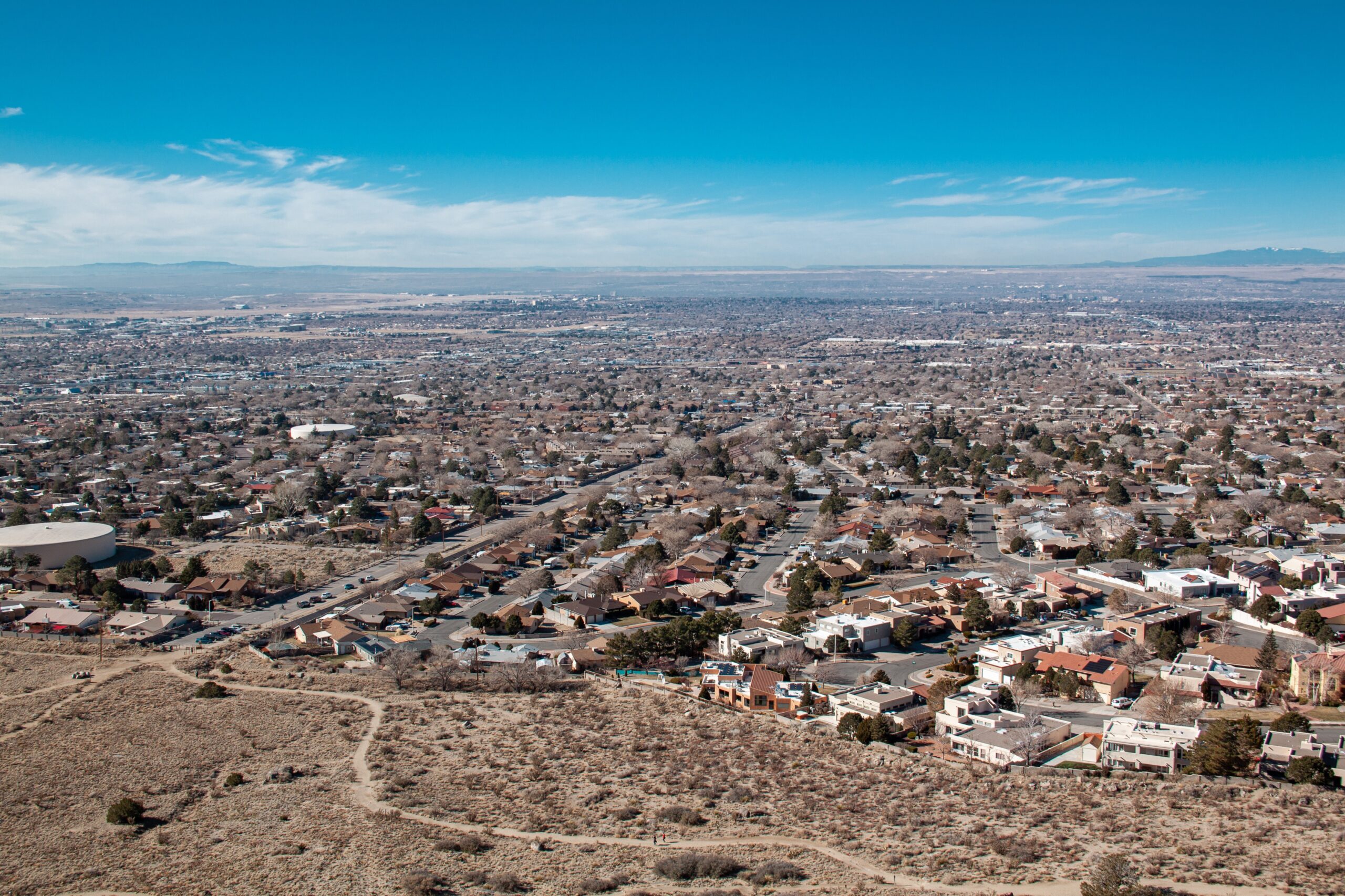 Albuquerque is for folks who wish to live in an affordable and multicultural city. In contrast, San Bernardino boasts Californian summer heat and vibrant nightlife with a higher crime and poverty rate. Hence, Albuquerque is the best place to live than San Bernardino.
San Bernardino is a historical and culturally diverse city. Native Americans, Mexican immigration, Spanish missionaries, and Mormon emigration all left an imprint on the town that may still be there today.
Albuquerque, "The Duke City," with a population of about one million people, has one of the most culturally diversified communities in the country.
Residents in ABQ benefit from a low cost of living, a diverse housing stock, short commuting times, and numerous recreational possibilities.
ABQ and San Bernardino are pretty alike, but ABQ is a better place to live.
What are the Pros and Cons of San Bernardino vs. Albuquerque?
San Bernardino may entice you with its suburban atmosphere, but its higher crime and poverty rates than ABQ may make you uneasy. While living in ABQ provides a broader range of cuisine and a higher quality of life, the economy and safety might be problematic.
Living in San Bernardino
Pros
Suburban vibe

San Bernardino is a town that is both modest and big. Despite a population of over 200,000, the city retains a suburban feel. San Bernardino feels more residential with some spectacular vistas.

San Bernardino has a tropical vibe, with rocky mountain peaks and palm palms. If you enjoy spending time outside, the city offers a variety of physical and recreational activities.

San Bernardino mountains

The adjacent San Bernardino Mountains provide a beautiful background for the city and many hours of enjoyment. Hiking, boating, fishing, skiing, and snowboarding are just a few of the activities available in the mountains just outside of San Bernardino.

Nightlife

With a large population of college students in the area, San Bernardino's nightlife is often vivacious. JJ's Sports Bar and Grill is a great place to grab a bite and a drink, and The Jet Lounge is a hot spot for unique cocktails.

The Lakefront Taproom on Lake Arrowhead entertains its guests with a drink and an excellent view.

Hiker's paradise

If you enjoy trekking, San Bernardino is the place for you. There are various excellent hiking opportunities across the city, with paths suitable for hikers of all ability levels.

Many hikers like visiting the San Bernardino National Forest, and others prefer trekking up to Deep Creek Hot Springs and taking a swim.

Preserves history

San Bernardino is home to many interesting historical monuments, including two officially part of historic Route 66.

The California Theatre, which opened in 1928 and is one of the Inland Empire's leading performing arts venues, regularly hosts Broadway musicals.

The Historic McDonald's Museum, which is on the historic site of the first McDonald's restaurant, is well worth a visit.
Cons
High prices

Living expenses in San Bernardino are 10.4% more than the national average. San Bernardino is cheaper than the average California living cost of 49.9%. However, compared to Albuquerque, San Bernardino offers higher prices.

Groceries and healthcare are less expensive here than in the rest of the country. However, necessities such as transportation and other incidentals are costly.

Superior crime rate than ABQ

San Bernardino's crime rate is a severe problem. The area's overall crime rate is 121% higher than the national average, while property crime is 99% higher.

If you live in San Bernardino, you have a one-in-nine risk of becoming a victim of crime. The city's violent crime rate is much higher, at 248% more than the national average.

Cumbersome transit

The city's public transportation system isn't great, so you'll need a car. Because the nearest public transportation choices are not readily available, having a car may be advantageous. Of course, tSEATTLEaren't many bike trails or walking areas.
Living in Albuquerque
Pros
Economical prices

The cost of living is one of the most significant factors to consider when relocating to Albuquerque. Albuquerque is ranked 43rd out of 388 metropolitan areas in the United States.

When you think that the city is the country's 60th largest metro region, it's clear to realize that the cost of living is cheap.

Albuquerque has a cost of living that is 5% lower than the national average. The city offers economical prices among its residents, making ABQ a desirable metropolis.

Panoramic view

Beautiful sunsets, spectacular lighting, and attractive landscape are all part of life in this metropolis.

The Sandia Mountains surround Albuquerque, and the Rio Grande runs through it. The Sandia Crest is the highest mountain peak to the east of town. This site provides a breathtaking panoramic view of almost 11,000 square miles.

To reach there, use the 2.7-mile aerial tramway to Sandia Crest. Grab a bite to eat at the mountain's summit or base while you're there.

If you enjoy outdoor activities, Albuquerque has a wide range of open areas to choose from, including state parks and natural landmarks, as well as stargazing opportunities.

Diverse cuisine culture

Albuquerque is the place to go if you want to try a variety of cuisines.

You'll discover a broad array of distinctive alternatives that take you through tribal culture, Spanish influences, Mexican delicacies, and American stapes, thanks to the region's hundreds of nationalities.

Doable traffic jam

Although the public transit in ABQ is quite limited, luckily, you won't have any problems getting stuck in traffic. The city has little traffic congestion, so getting to work is usually a pleasure.

Multicultural town

Albuquerque is home to more than New Mexico's well-known Native American, Hispanic, and Latino cultures resulting in a distinct and modern Southwestern mix.

Albuquerque is home to more than 70 distinct ethnic groups.
Cons
Persistent crime problem

Albuquerque, unfortunately, has a persistent crime problem. No matter where you reside in town, crime is constant, from the posh foothills to the historic center.

New Mexico experienced a spike in property crime, thanks in no little part to the situation in Albuquerque.

The prevalent crime is due to several socioeconomic issues in the city, including poor educational levels, a high unemployment rate, and a high prevalence of drug misuse.

High unemployed populace

ABQ has a 5.5% unemployment rate. If you plan to move to Albuquerque, make sure to look for a job before officially moving.

Many residents in the city have a hard time finding jobs which leads to poverty and rising crime problems annually.

Secluded city

Sure, the state capital of Santa Fe is only fifty minutes away. However, significant cities need seven hours of driving to reach Denver, another six and a half to reach Phoenix, and over ten to go to any of Texas' larger cities.

Albuquerque is a relatively secluded city, despite sharing a border with Colorado, Arizona, Utah, Oklahoma, and Texas. Because New Mexico is such a vast and primarily rural state, weekend trips to other cities may not be feasible.
Albuquerque or San Bernardino – Which is more expensive?
The overall cost of living in San Bernardino is 21.2% more expensive compared to Albuquerque. The groceries, housing, utilities, food, and transportation in Albuquerque are way cheaper than in San Bernardino.
| | | |
| --- | --- | --- |
| Living expenses | Albuquerque | San Bernardino |
| Housing | 88.0% | 128.1% |
| Food & Groceries | 96.0% | 98.3% |
| Health | 81.1% | 86.9% |
| Utilities | 97.2% | 109.1% |
| Transportation | 89.4% | 111.3% |
Data is 100 = US National Average
> 100 means more expensive than the national average
< 100 means cheaper than the national average
Housing
Housing expenses in San Bernardino are 21.2% more pricey than in ABQ. A one-bedroom apartment price in ABQ is only $970.28, while San Bernardino's is $1,400.
Food & Groceries
Food and grocery prices in San Bernardino are higher than in Albuquerque. One example is a 1kg of Tomato in Albuquerque, which is only $3.87, compared to $4.41 in San Bernardino.
Health
Healthcare costs in San Bernardino are more costly than in ABQ. In Albuquerque, a dentist visit only costs $93.49, whereas it costs 7.2% higher in San Bernardino.
Utilities
Utility expenses are cheaper in Albuquerque. In San Bernardino, the essential utilities (heating, cooling, water, etc.) in an 85-meter squared apartment cost $192.40. Meanwhile, it only costs 140.94 in ABQ.
Transportation
Transportation prices are more pricey in San Bernardino. A liter of gasoline in San Bernardino costs $0.92, whereas it is only $0.70 in ABQ.
Is Albuquerque bigger than San Bernardino?
Albuquerque is three times bigger in size than San Bernardino. ABQ has an area size of 188.9 mi², while San Bernardino only has 62.45 mi². Additionally, San Bernardino is less crowded than ABQ but has an identical unemployment rate.
Albuquerque is thrice the size of San Bernardino in terms of land area.
San Bernardino only has 62.45 mi² with an estimated population of only 223,722. In comparison, Albuquerque is 188.9 mi² with a denser population of 942,000 as of 2022.
Besides area size and population, both cities have an identical unemployment rate of 5.5%. ABQ and San Bernardino's unemployment is higher than the national average of 3.7%.
ABQ is more extensive than San Bernardino in size and population but has similar economic standing when compared.
Is San Bernardino safer than Albuquerque?
San Bernardino has a safety scale of only 27.42, while Albuquerque has 29.34. Moreover, Albuquerque has a lower crime index of 70.76 than San Bernardino's 72.58. Therefore, ABQ is safer than San Bernardino.
San Bernardino and ABQ have faced the same crime rate issue for years. However, comparing the two, San Bernardino has a higher crime count.
Although Albuquerque has a lower crime rate than San Bernardino, it is still undeniable that the city faces crime problems.
In San Bernardino, your chances of being a victim are one in 61. Compared to ABQ, your bet is a little lower, one in 75.
San Bernardino's crime index is 72.58 compared to ABQ's 70.76. Additionally, ABQ has a safety scale of 29.34, whereas San Bernardino's safety scale is only 27.42.
Thus, Albuquerque's slightly higher safety scale indicates a safer city than San Bernardino.
Is Albuquerque hotter than San Bernardino?
The average yearly maximum temperature in San Bernardino is 96°F. On the other hand, Albuquerque has a lower average annual high temperature of 93°F. As a result, San Bernardino is hotter than ABQ.
Albuquerque's temperatures usually range from 27°F to 93°F throughout the year. Additionally, the city's temperatures seldom fall below 18°F or exceed 99°F.
In contrast, the summer season in San Bernardino is hot, dry, and clear, while the winters are lengthy, chilly, and partially overcast. The temperature ranges typically from 42°F to 96°F throughout the year, with temperatures seldom falling below 35°F or rising over 104°F.
ABQ and San Bernardino have an estimated 280 sunny days per year.
Hence, San Bernardino is hotter than Albuquerque.
Is Albuquerque better than San Bernardino?
Both Albuquerque and San Bernardino are pretty similar. However, Albuquerque has a slightly better climate, lesser prices, and doable traffic. Meanwhile, San Bernardino has a higher frequency of crime, poverty rate, and hotter summers.
There are various benefits to living in San Bernardino. However, it would be best to prepare for the negatives that come with it, such as the high frequency of crime, the high poverty rate, and the inadequate public transportation system.
Albuquerque may not be among the safest and best cities in America. However, the town boasts a safer environment, a low cost of living, and cooler summers. Even though ABQ and San Bernardino have a lot in common, Albuquerque offers much better than its counterpart.
Therefore, Albuquerque is undeniably better than San Bernardino.
Are you considering moving to San Bernardino or Albuquerque? Let me know your thoughts and concerns below.