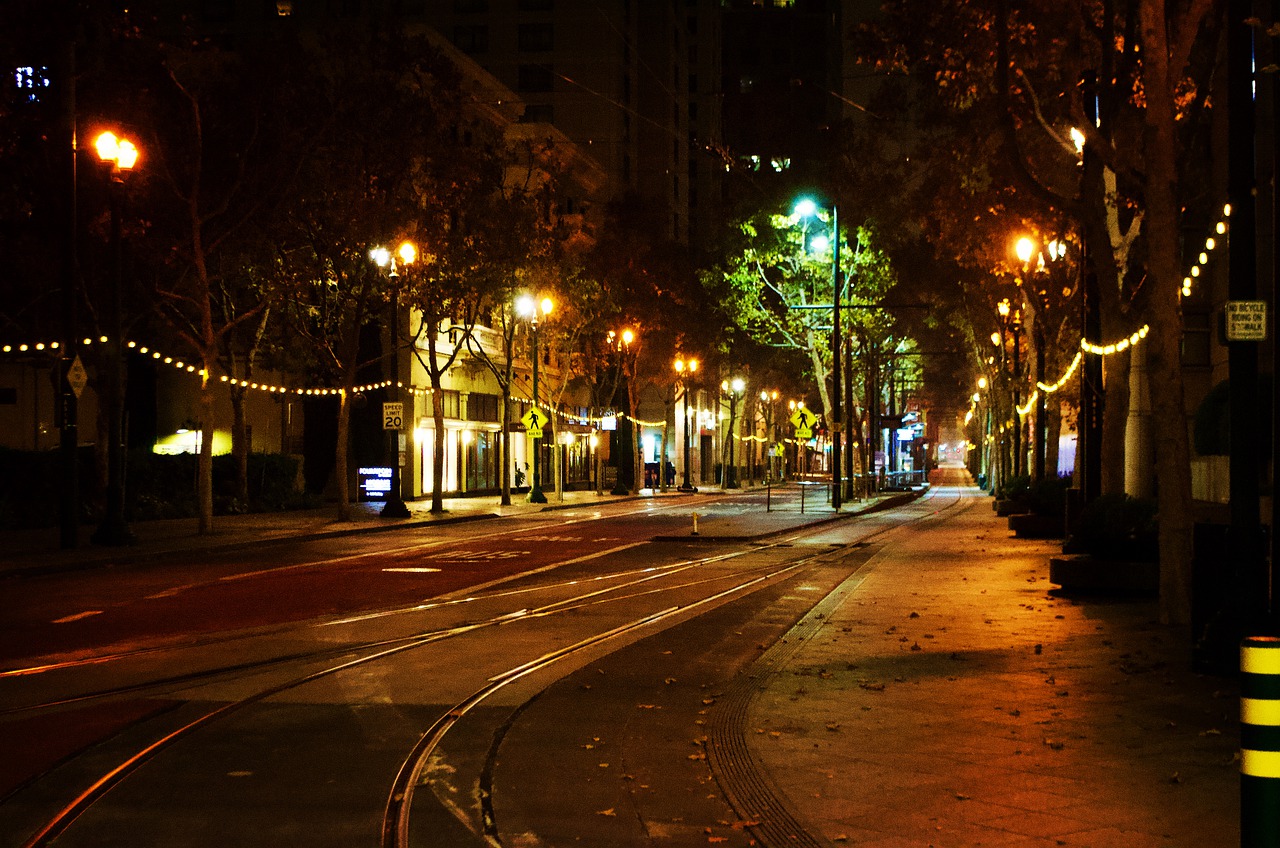 San Jose is the best to live for people who want to have a great start in the technology industry and create a stepping stone to start a business. In contrast, Albuquerque is good in its historical reputation, but the crime rate is consistently high.
San Jose, California, is the core of Silicon Valley, where more excellent opportunities lie because of its economic progression and high-valued education. The metropolis is dwelling in a dynamic urban district with an equally balanced life and work living.
On the other hand, Albuquerque is a beautiful place to understand Native American history and exciting outdoor scenery. The cost of living here is reasonable.
Both cities create an excellent image representing their names; however, San Jose is the best for better economic opportunities and life quality. A thorough comparison of the two cities can break your predicament.
What Are the Pros and Cons of Albuquerque Versus San Jose?
San Jose is a city with a bustling technological center and a tremendous urban district but beware of the cost-of-living expenses. Albuquerque, in contrast, is better yet a home of culture with good food, but the crime rate is a constant problem.
Comparing both cities will give you a hint on the perks and flaws that each place gets to offer you.
Living In San Jose
Pros
San Jose's Job Market Is Unfailingly Good

San Jose is the soul of Silicon Valley, where it has a well-paying job opportunity, and professionals of all trades can find rewarding work here. It is also home to big technological companies.

These bustling businesses offer a lot of bigger pictures for economic progression in the area. The largest firms are IBM, eBay, Hitachi, Cisco Systems, Adobe, the SAP Center, San Jose State, Western Digital, Amazon, Google, UPS, PayPal, and Intel.

The jobless rate in San Jose is substantially lower than in other parts of the country, and the city's higher average salary fits the cost of living.

Weather is Favorable

San Jose's good weather will make you enjoy nature and the outdoors. This city has over 300 sunny days per year. The summer season is long and pleasant, with temperatures averaging around 80 degrees Fahrenheit.

San Jose's relatively mild winters bring 60-degree days on average for those looking to escape the cold, which is quite tolerable than most cities experiencing the same season.

Excellent Schools

San Jose offers a great place for children to have a quality education coupled with a good job opportunity when they graduate. Silicon Valley is engaged in nurturing more extraordinary minds by providing them with the best learning facilities.

There are many school districts from which to choose and some outstanding elementary schools, such as James Franklin Smith and Carolyn A. Clark. Los Gatos and Saratoga High are two of the best high schools in the area.

Furthermore, some highly regarded universities in the area are Stanford University and The University of California, Berkeley. San Jose State University is within the city limit and is a famous option for students engaged in business, science, and engineering.

The Food Scene is Consistently Delicious

With San Jose's diverse population comes an equally eclectic food scenario. Almost every day, you can try new cuisine from a different part of the world. There are numerous options, ranging from Asian to European cuisine, and the choices of great restaurants, diners, and coffee shops will not disappoint you.

The City is Accessible

San Jose is in the midpoint of the San Jose International Airport. San Francisco is 45 minutes away by car with its thriving city culture. Take a 45-minute drive to the seaside, including Half Moon Bay and Santa Cruz.

In the summer, drive 4 hours to Lake Tahoe, where you can enjoy global skiing as well as scenic beauty and mountain ranges.
Cons
Cost of Living is Insanely High

Sure, enough San Jose is a good place with lots of job opportunities, but the cost of living is exceptionally high. The city's overall living expenses index is twice as high as the national average.

The median residence price is at least $1,000,000, contributing significantly to the whooping living fees. Other expenses are also higher than you expect. So, if you plan to move to San Jose, you need to have a stable job with an excellent wage to make ends meet here.

Traffic Jams

San Jose is a progressive city, and commuting is a severe problem. Traveling from the suburbs to the metropolitan area is one of the primary causes of traffic congestion. When we talk about traffic jams, this city is the worst.

Fortunately, there are numerous routes available, making things a bit easier to find the ideal path to avoid rush-hour traffic.
Living in Albuquerque
Pros
ABQ is a Home of Cultural Sites and Historical Landmarks

Albuquerque is home to many cultural sites and historical landmarks about native people that reside in the area. There are numerous museums and art showrooms around the city limit where residents and locals can explore.

Old Town is one of the most popular must-sees in the area, where it reflects a diversified culture of the then and now people living in Albuquerque. There are also a variety of national parks like the Rio Grande Nature Center State, Petroglyph National Monument, and BioPark.

Good Food

Albuquerque is more than red and green chiles. The city has a variety of foods to choose from where you can enjoy a diverse culinary flavor on your plate. There are plenty of good eats and finds in the metropolitan area.

At Church Street Cafe, try the Handmade Tamales, or at Restaurant Antiquity, enjoy an intimate steak and seafood dinner. The Range Cafe is also famous among residents for its Huevos Rancheros, Blue Corn Enchiladas, and the delectable Amaretto Bread Pudding.

Affordable Commodities

Albuquerque is one of the most affordable locations in America. The overall index of the metropolitan is lower than the national average, making commodities inexpensive. You can purchase a house at a favorable price starting at $250,000 and pay for your monthly utilities for $200.

The city also offers low property taxes to its locals, making the home acquisition a better decision if you plan to relocate here.

ABQ's Brewery Scene

Albuquerque has a lot of breweries, from beers to wine. Thanks to its complimentary brewery tours and delicious beers like the sweet Wildflower Wheat, Marble Brewery is local.

Locals are excited about offering good wine and beer in the neighborhood. Keep in mind that drinking enough beer and wine is also beneficial to your health.
Cons
Constant Crime Rate

Albuquerque does not fall from its place to having a constant high crime rate in its city, where it surpassed its average of 80 crimes per year and recorded as high as 111. The crime index in terms of violent and property assaults corresponds to the national average.

You will need to be careful, though, in avoiding places with a high concentration of crimes committed in the city.

ABQ Is Not a Central City

Albuquerque is a good place with an elevated location, but it is not accessible when you want a short drive to another urban city. Albuquerque is a small place, so it has a small-town mentality. Because there isn't a different city nearby, it feels even more distant.

Albuquerque is 8.7 kilometers away from the nearest city, South Valley. Lee Acres, the closest town, is 8.9 kilometers away. Farmington, the closest major city to Albuquerque, is 290.7 kilometers away.
Albuquerque Or San Jose – Which Is More Expensive?
San Jose is indeed the 31st most expensive city in the world. San Jose's overall housing index is 135.5% more than Albuquerque's. The most significant contributor to the high living expenses is the median price of homes in San Jose, almost $1,000,000.
San Jose is a relatively costly place to relocate. The city's living expenses are twice as high as the national rate, owing to the city's improving economic conditions.
Comparison Table of Living in Albuquerque, New Mexico vs. San Jose, California
| | | |
| --- | --- | --- |
| Living Expenses | Albuquerque, New Mexico | San Jose, California |
| Housing and Rent | 88% | 433.9% |
| Utilities | 97.2% | 96.8% |
| Food And Groceries | 96% | 113.7% |
| Transportation | 89.4% | 151% |
| Health | 81.1% | 100.5% |
| Miscellaneous | 97.1% | 104.8% |
Based on the Data of which 100 = U.S. National Average
>100 means more expensive
<100 means cheaper than the U.S. average
Housing and Rent Costs
The price of houses in San Jose is very costly that you need to have a respectable job to afford one. It will make you pay a whopping $1,003,100 to buy a decent house in San Jose. This price is exceptionally lofty in contrast to ABQ's $203,500.
The rental fee in San Jose is also twice as much as in ABQ, with $3,338 compared to the latter's $1,339.
Utility Costs
Albuquerque is more costly than San Jose when talking about utility charges. However, the difference of 0.4% is not that much. The prices of basic electricity, water, garbage, and electricity bills are not that far.
Food and Groceries Costs
Foods and other groceries are expensive when you purchase them in San Jose rather than Albuquerque, with a high percentage of 113.7%, exceeding the national average.
The monthly recommended food allowance per person in San Jose is $339.17, while $307.62 in ABQ. Grocery bags in San Jose is not for free, mind you. You need to pay 0.10 cents per bag, so you better bring one if you want to save money.
Transportation Costs
An average San Jose citizen gets to spend $4,900 per year on transportation, or about $408 per month. This rate is relatively high, including a bus fee of $4.50 for a single ride while you pay only $1 for a similar commodity in ABQ.
Health Care Costs
San Jose will make you pay higher fees for your medical visit than Albuquerque. The average doctor's visit fee in San Jose is $128.53, while ABQ charges $108.83. Medicines also cost much in San Jose, averaging $512.00 compared to ABQ's $433.50.
Taxes
San Jose's current sales tax rate is 9.375 %, which is greater than Albuquerque's rate of 7.88 %. San Jose has a 2.875 % special tax, whereas ABQ does not.
Is Albuquerque safer than San Jose?
Albuquerque is not a safe place when compared to San Jose. The city has a constant and increasing rate of criminal assault, and the worst records are within the secluded spots in their neighborhood in Quigley Park.
Albuquerque exceeds the average national directory in crime rate recorded by the FBI. At the same time, San Jose exceeds about 25 from the nation's 22.7 violent crime index and 36.5 from the nation's 35.4 property crime index. The big numbers came from the places in the isolated areas in ABQ.
Is Albuquerque Bigger Than San Jose?
When it comes to land area, Albuquerque is significantly bigger than San Jose, with 187.2 square miles compared to 177.1 for San Jose. According to statistics, San Jose has a denser population than ABQ.
Albuquerque has a relatively large land area than San Jose, but the number of inhabitants in San Jose is significantly higher, making the city denser. ABQ's property is mostly part of an extensive mountain range and desert, which is why it has a significant size.
ABQ has 562,540 occupants, while San Jose has 1,013,616. San Jose, with a population density of 5,723.3, is denser due to this discrepancy.
Is Albuquerque Warmer Than San Jose?
Albuquerque is warmer than San Jose, even though both cities share the same hot weather, especially during summertime. ABQ frequently records a 100 degrees Fahrenheit temperature, while San Jose seldom does.
Albuquerque sits near an immense desert, and there are many warm days recorded in the area. The city site is in the Chihuahuan Desert, a broad valley that stretches approximately 30 miles east-west. This situation is why the town experiences warmer feels compared to San Jose.
Meanwhile, summers in San Jose are long, toasty, arid, but mostly clear. Throughout the year, the average temp typically ranges from 43°F to 82°F, with temperatures rarely falling below 35°F or rising above 92°F.
Is Albuquerque Better Than San Jose?
San Jose is the dream city of everyone who wants to land an excellent job in the technology industry and start a business. The economic progression of the heart of Silicon Valley makes it better than Albuquerque, where history lives well, but the job market is not promising.
If you want to have a reasonable compensation and land a significant position to some of the best technology companies worldwide like Intel, Google, PayPal, Facebook, and Amazon, live your dream in San Jose, California. The cost of living there is extremely high, but the average salary of $93,000 will surely make your ends meet.
Albuquerque has an outstanding historical and outdoor scene, and the place sits in a unique locale. The cost of living in ABQ is relatively cheap compared to San Jose, but finding a high-salary job is elusive.
Both cities have good points between practical living and having a good quality of life. Nevertheless, a high salary with a good working environment in San Jose is a better deal.
Are you considering moving to Albuquerque, New Mexico, or San Jose, California? Let me know your thoughts and concerns below.