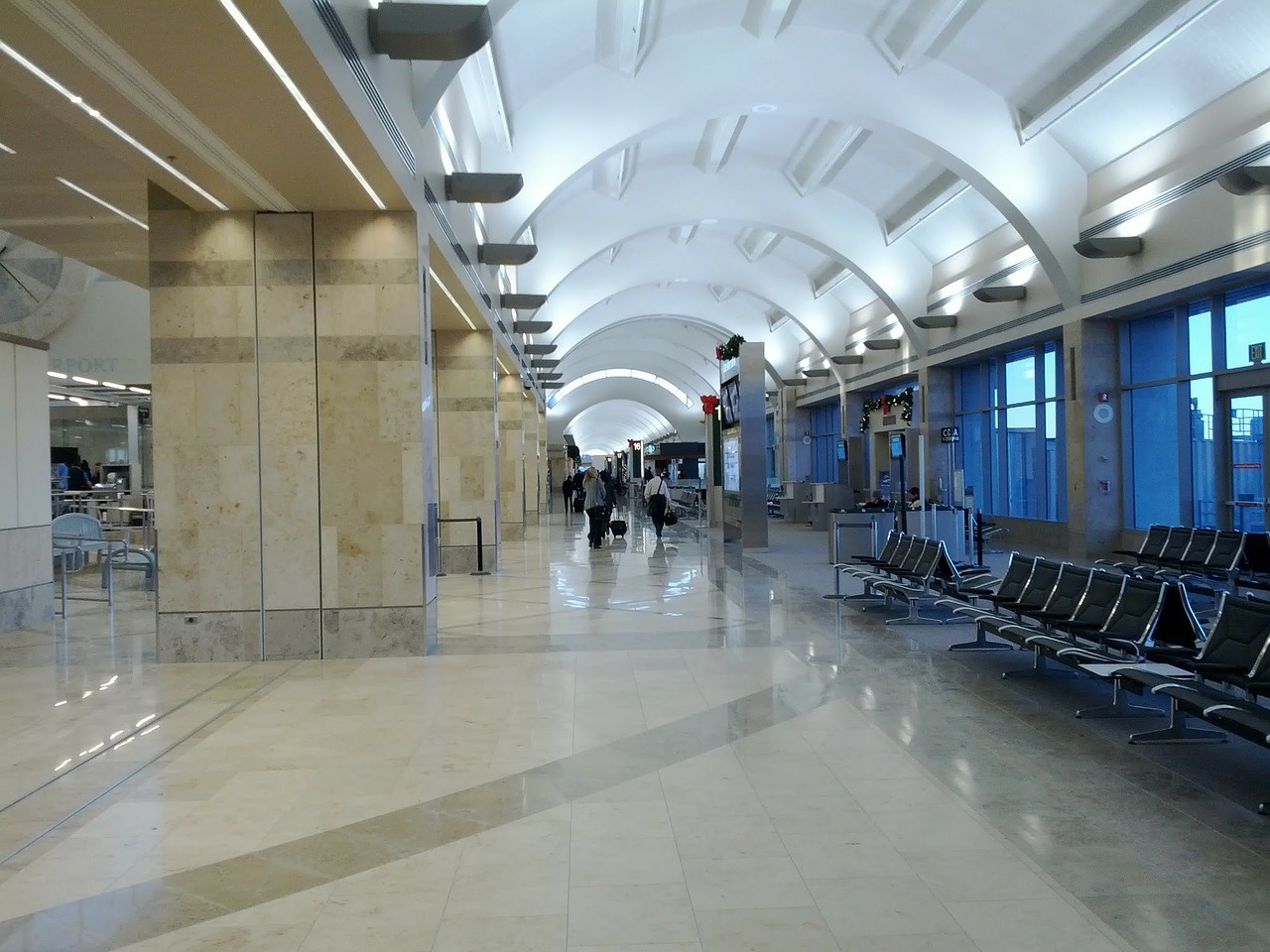 Albuquerque is your best option if you prefer to live at a low cost, but Santa Ana has an above-average livability rating. Thus, Santa Ana is the best place to live for log-term. However, both cities provide great activities and opportunities for you to enjoy.
Albuquerque, New Mexico, contains 291 public parks managed by the municipal Parks and Recreation Department. Parkland covers 42.9 square miles or over 23% of the city's total area. In Albuquerque Biological Park only, you will have access to the Rio Grande Botanic Garden, Albuquerque Aquarium, Tingley Beach, and Rio Grande Zoo.
Meanwhile, Santa Ana is a well-known city in Orange County, California's southwestern region. Santa Ana has several parks too. The Disneyland and Knott's Berry Farm amusement parks are situated several kilometers northwest of the city. And the beaches are around 20 minutes south on the 55 highway. These and other seaside areas provide shopping, eating, boating, swimming and surfing activities.
If the cities' parks and recreations have enticed you already, get ready as we'll discuss the pros and cons, and other aspects to consider of living in these cities. This comprehensive comparison might help you if you are undecided about which city to choose.
What Are the Pros and Cons of Albuquerque vs. Santa Ana?
Albuquerque's diverse cuisine, spectacular views of the outdoors, and expanding film industry make it ideal for a stay. However, its high probability of being a crime victim and low salary are alarming. While you'll have excellent hopping spots, sporting opportunities, and a high livability rate in Santa Ana, the high cost of owning a home and the high crime rate are shockingly bad.
Living in Albuquerque
Pros
Diverse cuisine

Many people are eager to sample the city's diverse cuisine when visiting Albuquerque. The Pueblo Indian, Spanish, and Mexican cuisines are some of the city's food offerings.

You can find everything from brick-oven pizzerias to pit-smoked BBQ establishments, Vietnamese cafes, and fine steakhouses among Albuquerque's restaurants. Vegetarian, Mediterranean, Italian, Spanish, Greek, and Chinese cuisines are just a few of the many choices available to diners.

Low costs

Albuquerque has a 94.3 cost-of-living index (COLA), which is lower than the national average, making it a suitable place to live and work. The index includes the price comparisons for products and services.

There is typically about $299,000 worth of homes for sale in this neighborhood, but the median rent is just $816 per month, over 14% cheaper than the national average.

Spectacular views of the outdoors

Albuquerque is renowned for its stunning scenery and awe-inspiring sights! At the Copper Trailhead in the Sandia Mountains, people of Albuquerque can go hiking, riding, or jogging. The Cibola National Forest, which bounds Albuquerque to the east, is an excellent spot for outdoor activities, including hunting, fishing, and horseback riding.

The Sandia Peak Aerial Tramway offers a birds-eye perspective of the city from 10,000 feet above the ground. Valley of Oro National Wildlife Refuge, with its mountains, volcanic tubes, and the Rio Grande River as its backdrop, runs alongside San Juan County on the city's southernmost outskirts.

Over a hundred local breweries

Are you looking for a fantastic beer city? Unique brews and trendy taprooms make Albuquerque brewers popular. Marble Brewery is a local favorite with free brewery tours and delicious beer, including Wildflower Wheat.

Besides serving some of the most incredible beer in Albuquerque, such as the Pyramid Rock Amber Ale, La Cumbre Brewing Corporation has live music every Saturday.

The film industry is expanding

Albuquerque is becoming an important center for filmmakers because of its bright days, mild weather, and tax benefits. One example of the movies filmed in the city is Independence Day: Resurgence.

You can also spend a day exploring the various film and show sites if you're searching for something entertaining to do.

Since the film industry is expanding in this city, expect a lot of job opportunities related to this specialization.
Cons
High probability to be a crime victim

Albuquerque has a severe police shortage, and it's just getting worse. New cadet recruitment has been declining despite the city's attempts to attract new officers. You have a higher probability of being a victim of a violent crime if there aren't enough police officers to catch the real criminals.

Also, you might often encounter package theft, auto prowling, and occasional break-ins when living in Albuquerque since it has a high property crime. It has a high crime rate as you live with more than 500,000 residents.

The city ranked 5th in the country for violent crime by the federal government.

Earnings are down

Poverty levels in New Mexico are at their 49th percentile, according to research by The Center for American Progress (CAP). Poverty is pervasive in Albuquerque's rural regions, with many residents unable to leave their homes because of a lack of transportation and work opportunities.

In the metropolis, finding a consistent job that pays well is difficult. The average minimum wage in Albuquerque was $9 per hour in 2020. The workers whose employers pay an amount for healthcare or childcare benefits equivalent to or over an annualized cost of $2,500 during any pay period are paid lower.
Living in Santa Ana
Pros
Culture and arts

Santa Ana has over 900 active cultural organizations, including ballets, contemporary and folk dance ensembles, a symphony orchestra, and a theatrical company. In addition to Pacific Symphony, the Orange County Youth Symphony Philharmonic is a well-known orchestra.

Art galleries and studios abound throughout the urban region. The Santora Arts Complex, famed for its magnificent Churrigueresque architecture, is a must-see for visitors.

The city is also home to many notable museums, including the well-known Heritage Museum, which includes spectacular artifacts revealing information about the history of Orange County and California and the Pacific and African coasts and indigenous peoples.

It's worth noting that there's also a Natural History Museum and a Discovery Museum of Orange County in the city.

Excellent for people who are interested in wildlife and plants

The Fairhaven Memorial Park, a greenhouse with hundreds of tree and plant species, is spread across 73 acres. Visit the Santa Ana Zoo, home to 260 animal species over 29 different habitats.

You can cite numerous endangered and rare species in the Santa Ana Zoo, including the Golden Lion Tamarin, white-handed Gibbon, ring-tailed Lemur, and the Margay cat.

An estimated 270,000 people visit the facility each year, making it an excellent destination to spend the day on a sightseeing trip.

Sporting opportunities

Both athletes and spectators can enjoy various sporting events in the city. The 45,000-seat Angel Stadium in Anaheim is just a short bus or train journey away so that you can support your favorite team. You can also see horse racing at Las Alamitos, a 20-minute drive from Santa Ana.

It's also possible to enjoy year-round sports like mountaineering in California's capital city because of its mild climate.

Awesome restaurants and hopping spots

Santa Ana's residents can enjoy a wide variety of retail and eating options while they're here. For unlimited shopping options, the South Coast Plaza Village is the place to go. In addition, there are several restaurants in the city serving a wide range of cuisines.

Favorite restaurants like Antonello Ristorante and Playground provide Italian, American, Mexican, and Asian cuisine.

Livability

The city of Santa Ana has an above-average livability rating. The ranking considered the weighted average of the city's many data points and characteristics and then compared to other cities to determine whether the city has a high standard of living.

The livability score considers education, crime, cost of living, and residents' overall happiness.
Cons
High cost of owning a home

The cost of housing in Santa Ana, like in any other Orange County city, is expensive. The average price of homes is more costly than with other extensive towns. The majority of the company's personnel reside nearby lower-cost areas. If you plan to live here, expect a high cost of living.

A high rate of crime

However, despite the city's low property crime score, it has a higher violent crime index than both California and the United States as a whole. Violent crime consists of robbery, violent assault, murder, and unintelligent manslaughter, whereas property crime comprises burglary, arson, and the theft of automobiles.

There is a 29.3/100 violent crime index in the city, higher than the national average of 22.7/100.
Albuquerque or Santa Ana – Which Is More Expensive?
The overall cost of living index (excluding taxes) reports that Santa Ana is 59.5% more expensive than Albuquerque. The most significant component in the cost of living difference is the median home cost. The median home cost is 167% higher in Santa Ana.
The table below presents the cost-of-living indices written in percentage:
| | | |
| --- | --- | --- |
| Living expenses | Albuquerque | Santa Ana |
| Housing | 88% | 241% |
| Food & Groceries | 96.0% | 102.0% |
| Health | 79.8% | 93.4% |
| Utilities | 97.2% | 97.9% |
| Transportation | 89.4% | 112.5% |
Data is 100 = US National Average
> 100 means more expensive than the national average
< 100 means cheaper than the national average
Housing Cost
Santa Ana's cost of housing is 173.9% higher than in Albuquerque. Santa Ana's median home cost is $687,800, whereas Albuquerque has only $257,400.
Utility Cost
Santa Ana's cost of utilities is 0.7% cheaper than in Albuquerque. The 60 Mbps internet per month in Santa Ana is only $70.00, while Albuquerque has $80.46.
Food and Groceries Cost
The cost of food and groceries in Santa Ana is 6.3% higher than in Albuquerque. For example, 1-kg of white rice costs $6.93 in Santa Ana which is more expensive than the $3.06 in Albuquerque.
Transportation Cost
Santa Ana's transportation cost is 25.8% higher than in Albuquerque. For example, Albuquerque's one-way ticket for local transport is only $1.00 compared to $2.25 in Santa Ana.
Healthcare Cost
Santa Ana's healthcare cost is 18.2% higher than in Albuquerque. In Santa Ana, you have to spend $470.11 for RX drugs, while in Albuquerque, that is only around $433.50.
Is Albuquerque Bigger Than Santa Ana?
The 2020 Census reports that Albuquerque is 45% more populated than Santa Ana. Also, Albuquerque is 85.6% bigger in land area than Santa Ana.
Albuquerque, with 189.5 square miles of total area, is the biggest city in New Mexico and the 32nd most inhabited city in the United States, with 564,559 inhabitants in 2020
On the other hand, Santa Ana is the 2nd most populated city in the Los Angeles metropolitan region and 64th in the United States, with 310,227 residents and 27.37 square miles based on the 2020 Census.
Is Albuquerque Safer Than Santa Ana?
The crime index of Santa Ana and Albuquerque is 16 and 1, respectively. With 100 to be safest, Santa Ana is safer than Albuquerque. Regarding crime rate, Santa Ana has 26.98 per 1000 residents, whereas Albuquerque has 63.28 per 1000 residents; thus, there's a higher probability of being a crime victim in Albuquerque.
Albuquerque has reported a crime rate higher than that of its state. New Mexico has only a 7.74 per 1000 crime rate, whereas Albuquerque has 13.38 per 1000 residents. The total crime number reported annually in the city is around 35,700 on average, and most of it is related to property crimes.
Meanwhile, Santa Ana has an annual number of crimes of 8,370, mostly property crimes. There are 304 crimes reported per square mile in the town, higher than the 77 of the state. The city's property crime rate is 22.37 per 1000 residents, while violent crime has a rate of only 4.61 per 1000 people.
Is Albuquerque Warmer Than Santa Ana?
The temperature in Albuquerque typically ranges from 27°F to 93°F throughout the year, whereas Santa Ana has 45°F to 84°F. Thus, Albuquerque is warmer than Santa Ana.
The weather in Albuquerque is bright all year, rarely falling at 18°F or rising to 99°F. The summers in the city are dry and hot, while the winters are brief, frigid, and snowy. The perfect time to visit Albuquerque for warm-weather activities is late May through late September.
Meanwhile, summers in Santa Ana are brief, warm, arid, and sunny, while winters are lengthy, chilly, and partially overcast. The temperature seldom falls below 39°F or rises over 92°F. From late May to early October is the ideal opportunity to explore Santa Ana for comforting activities.
Is Albuquerque Better Than Santa Ana?
Based on annual visitors, Albuquerque has reported more than 6 million new inhabitants in recent years, whereas Santa Ana has only 500 thousand. Thus, Albuquerque has more to offer and is better at attracting new people.
Despite that Disneyland and Knotts Berry Farm are just a short drive or bus ride away in Anaheim and Buena Park, respectively, Santa Ana still manages to provide more than enough to keep tourists and day-trippers entertained. The city also offers a Discovery Science Center where over half a million people visit it each year to learn about California's paleontology and the environment.
On the other hand, Albuquerque, a low-cost city with unique cuisine, spectacular views of the outdoors, and over a hundred local breweries, has recorded 6.2 million annual visitors. The city promotes its attractions and low living expenses to invite more permanent residents.
Albuquerque or Santa Ana – Where do you consider moving? Let me know your thoughts below.