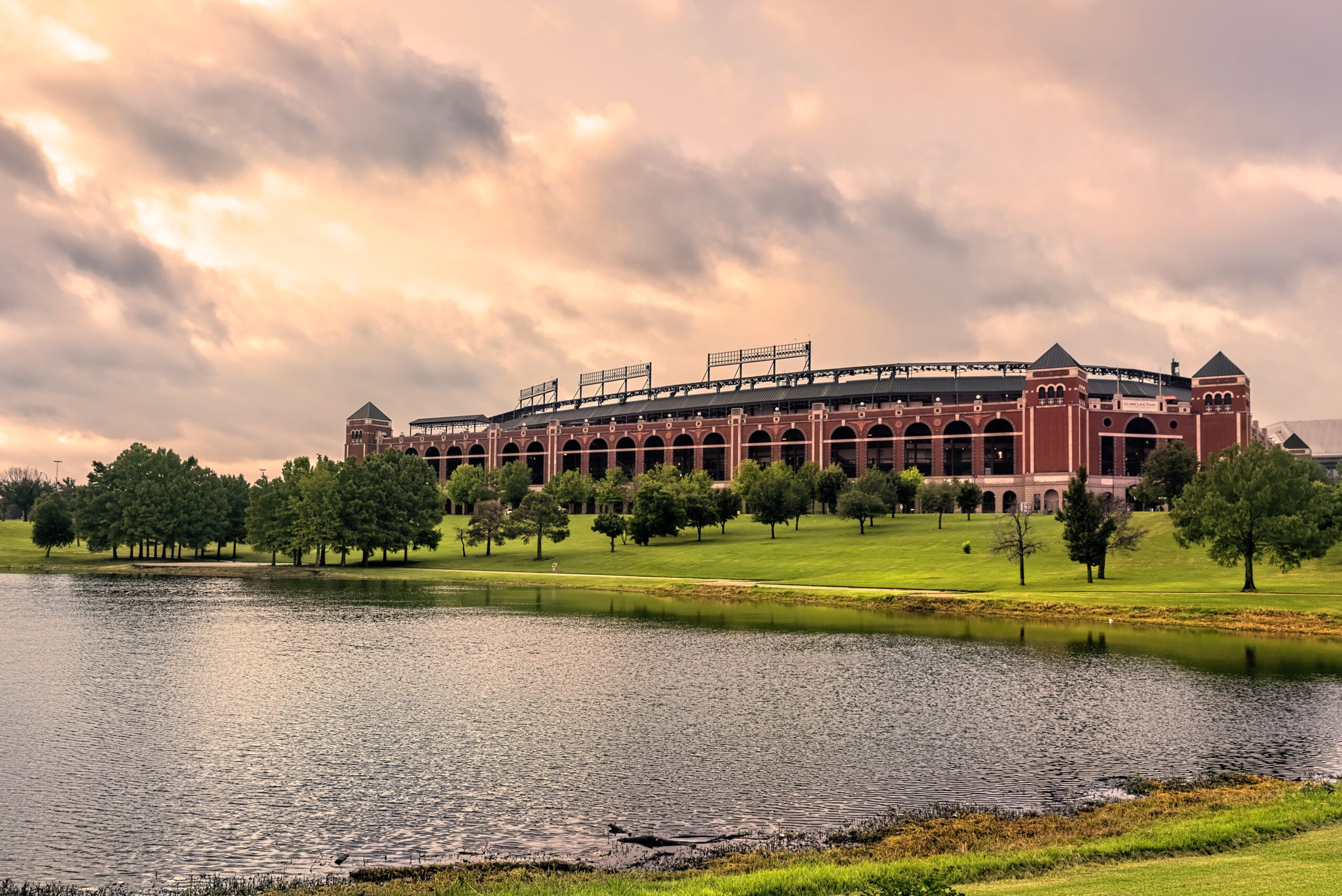 Both Anaheim and Arlington provide several outdoor activities, excellent education, and proximity to fantastic places. But in terms of living expenses, Anaheim is the best option to live.
Anaheim, outside Los Angeles, in Southern California, is a prominent city with a lot to offer. Anaheim translates to "home by the Santa Ana River" and was called after early German immigrants. Anaheim is ideal for young professionals, families, and retirees since it is close to various attractions, open areas, and cultural events that contribute to the city's rapid growth.
Meanwhile, any Arlington resident can list a slew of reasons why they chose this Northern Virginia community over neighboring cities as their home. This city on the Potomac River has a lot to offer regarding entertaining activities, safe neighborhoods, and closeness to the nation's capital.
If you're thinking of moving to Anaheim or Arlington, keep in mind that both cities greatly value their competitive advantages. In that case, for your reconsideration, we'll go over the cities' most important advantages and disadvantages, cost of living, demographics, crime index, weather temperature, and livability score.
What Are the Pros and Cons of Anaheim vs. Arlington?
Anaheim has a rich history and culture to explore and discover. Still, its high pricing and hassle of driving and owning a car will divert your attention to other cities in California. In comparison, Arlington's range of different nationalities makes it a fascinating city to live in, but the traffic situation and the real estate market are worrisome.
Living in Anaheim
Pros
Many outdoors to choose from

While city living might be exciting, it's also vital to take a break from time to time to get some fresh air. Anaheim's parks, playgrounds, tennis courts, walking paths, lakes, skate parks, nature preserves, and dog parks are all worth visiting.

In Anaheim, spending time outside is a way of life, and many inhabitants like to do so on their nights and weekends. Even though Anaheim is not immediately on the coast, it is just a thirty-minute drive from Huntington Beach and Long Beach if you want to go on a coastal adventure.

Excellent education for your kids

There are eight public school districts and 74 public schools to select from in Anaheim, California. Your children will have many opportunities to study and flourish while meeting new friends since there are 47 elementary schools, nine junior high schools, and 14 high schools in the district.

Anaheim public schools, such as Anaheim Hills Elementary, Canyon High, Western High, Crescent Elementary, Orangeview Junior High, El Rancho Charter School, are rated above average and are among the finest. Cornelia Connelly High School and Acaciawood Preparatory Academy are two excellent examples of private schools in the city.

Your children will like their new home in Anaheim as much as you will if you consider moving here, thanks to the city's excellent education!

Location is perfect

In both real estate and relocation, location is essential. Anaheim's strategic position allows it to be reached in minutes from Los Angeles, Newport Beach, Long Beach, and Santa Ana. If you work in these locations, Anaheim is an easy commute.

The city is also more enjoyable due to its central position, which provides access to a broader range of services and activities. Even if the city is not on the coast, you can still go to the beach and swim in the Pacific Ocean.

Rich history and culture

The county's oldest city, Anaheim, is rich in history and culture. The so-called MUZEO is an excellent site to learn about subjects such as Imperial Russian art and the effect of the leather jacket on fashion. If you're not satisfied, Downtown, take a stroll around the Anaheim Colony and Historic Palm areas for more knowledge and activities.

Also, getting all four Anaheim Colony monuments is a bonus.
Cons
High pricing

Though Anaheim may be a fantastic location to live in since it has a lesser cost than Arlington, it is still one of the most expensive cities in the United States.

The city was ranked one of the five worst locations to live in to save money. Not only because California is one of the most expensive states in the US to live in, but Anaheim's proximity to Los Angeles and many prominent attractions that make it a popular tourist destination and attractive city contribute to its high pricing.

The city's hassle and cost of owning and driving a car

If you're relocating to Anaheim from inside the United States, you'll be permitted to maintain your driver's license but will need to change your address.

As a tourist, you can travel on a foreign license for up to 12 months, after which you must get an American sort. You can use your foreign one for 30 days working or studying in the United States. However, after those periods, you must follow and learn specific protocols to exchange your international driver's license.

Because Anaheim is a car-centric city, you must also familiarize yourself with the main freeways. Drivers in Anaheim spend an average of 119 hours per year, 35 gallons of gas, and $2,400 due to traffic congestion.
Living in Arlington
Pros
Ideal location

Arlington's location is ideal, and not only for everyday commuters or nighttime visitors to DC. With bridges leading to Georgetown, the National Mall, and the Southwest Waterfront, the city provides convenient access to DC.

If you want to soak up some local history and charm, go down the road to Old Town Alexandria. The restaurants and shops are only around a 20-minute drive from Tyson's Corner. Also, the Virginia wine region in the Shenandoah Valley is just a couple of hours away, and you have two airports to choose from, the Reagan National Airport and the Dulles International Airport.

Several green spaces, parks, and outdoor recreation options

Arlington includes several parks and trails and numerous pedestrian places where you can enjoy the outdoors. Potomac Overlook and Glebe Road Park are two large parks in Arlington's northern section. Also, several playgrounds, paths, and dog parks are spread across Arlington.

You can also explore the 18-mile Mount Vernon Trail, which stretches beside the Potomac River to George Washington's residence at Mount Vernon in Fairfax County.

The city residents have access to a wide range of activities via Parks and Recreation, which is fantastic. It has incredible classes, camps, and sports that you can join with. You can also enjoy many YMCA sites, an extensive gymnastics program, and a specialized tennis complex.

Excellent education

Arlington people are among the most educated in the country, with 72 % having a bachelor's degree, and their average school test scores are 25 % higher than the national average.

Multiple outstanding universities in and around Arlington, including George Mason University, Marymount University, and Strayer University, are available to anybody migrating to the Arlington region in quest of higher education.

The neighborhood has a wide range of people

Single-family housing near Metro stations is too pricey to accommodate various ethnic and economic backgrounds. For example, Aurora Heights and Lyon Village are primarily white and affluent communities. But the city is a massive melting pot everywhere else.

Many people speak Spanish, and Asian, Latino, and Middle Eastern supermarkets are in every neighborhood. So, it's a fascinating city to live in.
Cons
Traffic

Traffic is already awful in the city, and with Amazon on the way, many residents anticipated it to grow much worse. Fortunately, public transit is plentiful, with multiple metro stations.

Most people in Arlington own vehicles, but you can get about without one if you live near public transportation. Luckily, the metro and buses are sufficient to serve the majority of Arlington.

problematic real estate market

Arlington isn't where to go for a great deal on a long-listed house. Homes in this area sell rapidly, and there is a lot of competition. When Amazon announced HQ2's entry in the Crystal City area of South Arlington, it exacerbated an already tight real estate market.

Single-family houses make up the bulk of the housing stock in North Arlington, with condominiums along Wilson Boulevard from Rosslyn to Ballston. South Arlington is home to bungalows to massive mansions that have been "McMansioned" from ramblers or ranches.
Anaheim or Arlington – Which Is More Expensive?
The cost of living index states that Arlington, Virginia, is 5.1% more expensive than Anaheim, California. The most significant component in the cost of living difference is the median home cost. The median home cost is 3% higher in Arlington.
The table below presents the cost-of-living indices written in percentage:
| | | |
| --- | --- | --- |
| Living expenses | Anaheim | Arlington |
| Housing | 257.1% | 294.8% |
| Food & Groceries | 102.5% | 115.2% |
| Health | 93.4% | 100.6% |
| Utilities | 97.4% | 98.3% |
| Transportation | 118% | 122.5% |
Data is 100 = US National Average
> 100 means more expensive than the national average
< 100 means cheaper than the national average
Housing Cost
Arlington's cost of housing is 14.7% higher than in Anaheim. Arlington's median home cost is $785,800, whereas Anaheim has only $762,700.
Utility Cost
Arlington's cost of utilities is 0.9% less expensive than in Anaheim. For example, the monthly cost of water, electricity, cooling, and heating utilities in Arlington for an 85-square-foot apartment is $127.28 only, whereas, in Anaheim, that is $153.19.
Food and Groceries Cost
The cost of food and groceries in Arlington is 12.4% more costly than in Anaheim. For the market price example, Anaheim sells regular milk at only $0.93 per liter, but it costs $0.97 in Arlington.
Transportation Cost
Arlington's transportation cost is 3.8% higher than in Anaheim. In Anaheim, you will only spend $2.00 for a one-way local transport ticket, compared to $3.17 for Arlington.
Healthcare Cost
Arlington's healthcare cost is 1.3% higher than in Anaheim. If you visit a doctor in Arlington, that will cost you $108.27, while in Anaheim, that is only $108.
Is Anaheim Bigger Than Arlington?
The 2020 population census shows that Anaheim is 33.17% more prominent than Arlington. In terms of land area, Anaheim is almost twice bigger than Arlington.
With 349,366 residents, Anaheim ranked 10th in California's most populous city and the 56th in the United States in 2020. Since the 2010 census, which recorded 336,265, the city's population has increased by 3.90 %. With a total area of 51 square miles, it has a population density of 6,943 inhabitants per square mile.
Conversely, with 26 square miles of land area, Arlington is a Virginia city in Arlington County. Arlington reported 233,464 people in 2020, and it has grown by 12.44 % since the 2010 census, which reported a population of 207,627.
Is Anaheim Safer Than Arlington?
Crime data show that Arlington is safer than Anaheim. With 100 to be safest, Arlington has a crime index of 36, but Anaheim has only obtained 14. In addition, Anaheim has a crime rate of 29.18 per 1,000 population, higher than the 15.67 of Arlington.
The crime statistics for both cities indicate that they are safer than other cities in the United States. Anaheim only reported 10,122 crimes per year, including 8,880 property offenses and 1,242 violent crimes. With the crime rates, you have 1 in 279 and 1 in 39 risks of becoming a victim of violent and property crimes, respectively.
Compared to Anaheim, Arlington is much safer; the city has only 3,740 crimes every year, with 3,357 related to property and 383 to violence. Consequently, just 143 crimes per square mile have been documented in the city. The chances of being a victim of violent and property crime in this city are 1 in 623 and 1 in 71, respectively.
Is Anaheim Colder Than Arlington?
Throughout the year, the average temperature in Anaheim is 46°F to 85°F, compared to 28°F to 87°F in Arlington. Arlington, as a consequence, is colder than Anaheim.
Arlington has hot, humid summers, chilly, snowy winters, and mostly gloomy skies all year. The temperature ranges from 28°F to 87°F all year, seldom falling below 16°F or rising over 95°F. The entire June and early August through early October are the ideal times to visit Arlington for warm-weather activities.
Meanwhile, Anaheim has chilly, partially overcast winters and short, warm, dry, clear summers. Temperatures vary from 46°F to 85°F throughout the year, seldom drop at 39°F or exceed at 94°F. The best time to visit Anaheim for outdoor activities is late May to early October.
Is Anaheim Better Than Arlington?
Arlington had an 82 (exceptional) livability score, whereas Anaheim received a rate of 62 (below average). As a result, Arlington outperforms Anaheim in terms of livability.
Arlington is rated 23rd in Virginia and 1,185th in the United States, with a livability score of 82 out of 100. The city is also among the top 10% of all cities, which is no minor accomplishment. Arlington's amenities, employment, crime, education, and scores are above average.
On a more negative side, Arlington's cost of living is not very favorable.
Anaheim has a livability score of 66 out of 100 and a high rating in the weather category. The city provides inhabitants with an excellent quality of life that is less stressful than some nearby, more prominent cities.
Being close to Los Angeles, Santa Monica, and the Pacific Ocean is one of Anaheim's top pleasing aspects of living.
Living in Arlington can be a rewarding experience for anybody migrating to this neighborhood. However, you cannot go wrong in Anaheim because of its many attractive spots, so select deliberately!
Did you find what you were looking for, or is something missing? Let me know in the comments below.