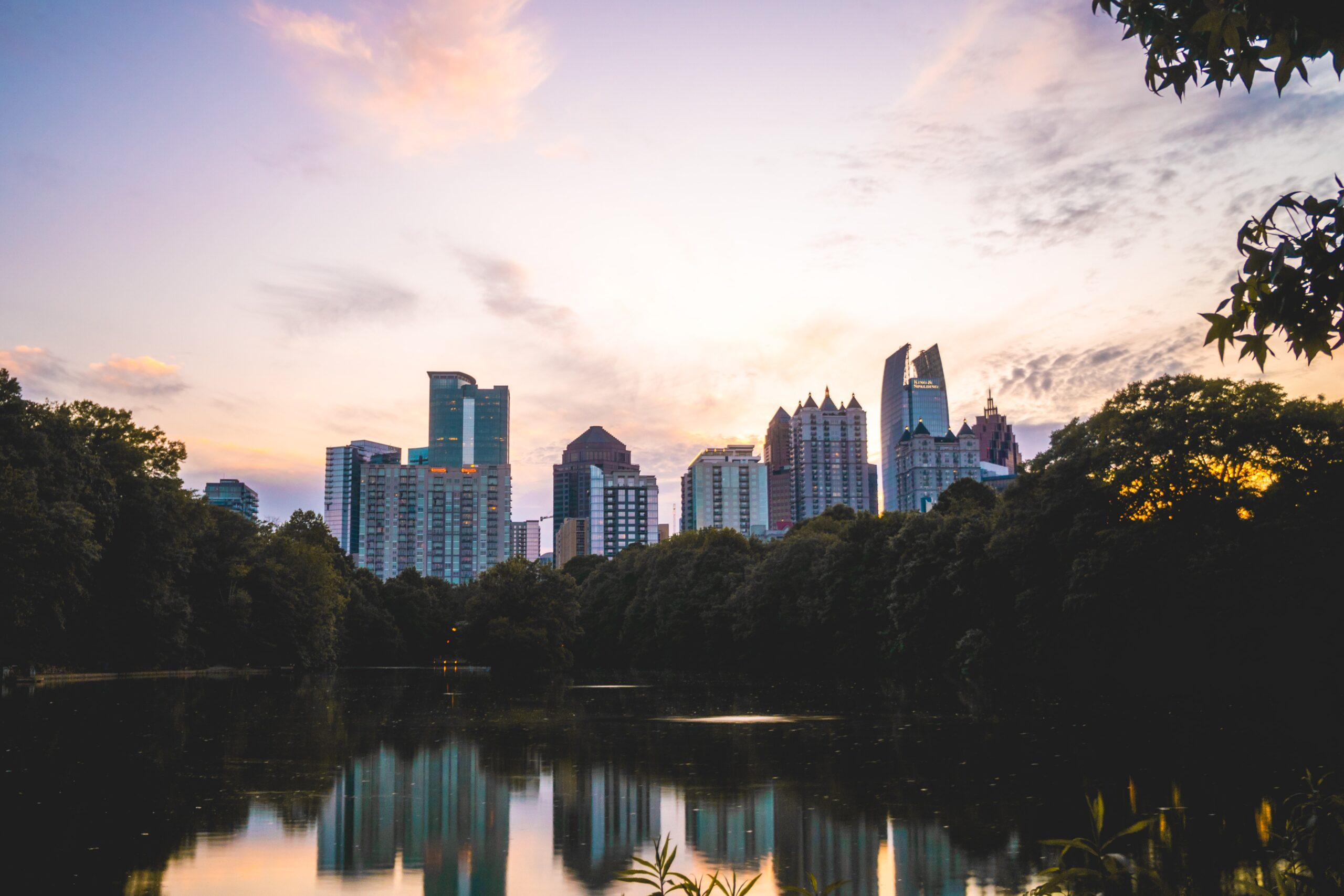 Atlanta is a city of diversity, a strong economy, favorable weather, and reasonable cost of living. These benefits make it one of the best places to live compared to Anaheim. Anaheim, in contrast, shares a robust economy with a great location coupled with high living costs.
Atlanta City in Georgia is a developing city offering a diversified culture and a strong economy. You can enjoy the perks of landing a great job while paying less for your cost of living. Also, people in Atlanta love the good weather in their area, but the traffic is impractical.
Anaheim is the city of the famous Disneyland in California. The city also has a stable economy and accessible location to its neighboring cities and towns. The town relies solely on its tourism industry, though, and will make you pay more on your living expenses.
Both cities possess a strong economy and share the same good weather. A comprehensive assessment is needed to break the tie and let you know which city is best for you.
What Are the Pros and Cons of Anaheim Versus Atlanta?
Anaheim is home to Disneyland, and it is a developing city with an ideal location and fine weather; however, the living cost is slightly higher. In contrast, Atlanta has a reasonable cost of living, a stable job market, and is highly diverse, but transportation is pretty limited.
Living in Anaheim versus Atlanta has upsides and downsides to consider. Here is a proper analogy of both metropolises.
Living In Anaheim
Pros
The Disneyland Resort Is in Anaheim

Anaheim is the home of California's Disneyland Resort or simply Disneyland. This branch is the first-ever theme park owned and operated by The Walt Disney Company. The area is home to 2 different amusement parks, Disneyland Park and Disney California Adventure, three hotels, and the Downtown Disney shopping, restaurants, and entertainment complex.

The Disneyland resort was the first Disney theme park destination and accessible while Walt Disney was still alive. Disneyland is the world's second-busiest theme park, with approximately 18 million guests per year, increasing tourist traffic in the area.

Ideal Location to Neighboring Places

Anaheim is truly reachable if you opt to travel to the nearest city. Anaheim's strategic area allows quick access to Los Angeles, Santa Ana, and Long Beach, as well as Newport Beach. Excellent access is perfect for people who work outside of the metropolitan area.

It only takes about 30 minutes to have a nice hop to LA's famous beaches and resorts. The same goes for traveling to other cities that offer a good view and recreation.

Robust Economy

Anaheim City is the most significant metropolitan area in Orange County. The number one contributor to the area's growing economy is the tourism brought by Disneyland Resort. Other enterprises that recreate an essential role in the city's growth are gas, oil, manufacturing, and trade.

The type of industries that live in the metropolis offers a better job opportunity to its people. The rate of a jobless person in the area is 6.3% which is over the national average of 6.1% but lower than California's 8%. The numbers show how the city thrives on providing better jobs to lower its unemployment percentage.

Anaheim has Nice Weather

Anaheim experiences good weather that is far from extremes. Sunny days are favorable, and winters are also mild. May to October is the perfect time in Anaheim for warm-weather events.

Summer is not long yet can be hot for some days while winter is not freezing. The relaxed and wet season lasts approximately 4.3 months, while the dry season runs for about 7.3 months.
Cons
High-Priced Commodities

Living in Anaheim means paying extra for your essential commodities. The overall cost of living in the area is 52.2% higher than the national average. One significant cause is the costly prices of homes with an average of $500,000.

One of the most expensive neighborhoods in Anaheim is the Anaheim Hills, with an average home value of about $800,000 and can go up depending on the accommodation that you will avail.

Tourist Dependent City

Anaheim relies heavily on its tourism industry because of the presence of Disneyland Resort in the area. The place homes about 400,000 residents only and caters to around 18 million visitors in a year. Dependence has ecological impacts and influences commodity prices.
Living in Atlanta
Pros
Strong Economy

Atlanta has a good labor prospect because it has over 16 Fortune 500 companies. The metropolitan even has the highest number of Fortune 500 Companies that reside in the area in the whole of America.

Job hunters can likely acquire stable jobs in the medical, infrastructure, and education industries within the city limit. The Coca-Cola Company, Delta Air Lines, and UPS are just a few of the town's huge companies that have expanded their worldwide reach.

Reasonable Living Expenses

Atlanta's overall index in its cost of living is relatively reasonable even though it is 7.5% higher than the national average. Foods and groceries percentage does not exceed the national median, which is pretty good.

Home value in the area has average pricing of $249,000, which is also favorable because everyone has ample opportunity to acquire a stable job and can earn up to $91,000 yearly. The pricing in this city is still reasonable compared to similar places in its category.

Atlanta has an International Airport

The Hartsfield-Jackson International Airport's location is in Atlanta, Georgia. This terminal is one of the biggest of its kind worldwide. It ranks as the busiest airport on the international scene catering to over 107 million passengers each year while employing over 63,000 personnel.

This big establishment is living proof of how Atlanta is remarkably efficient in being an accessible place going to other cities. Living here will not be a hassle for your air trips either for work or leisure.

Diverse Culture

Half of the population of Atlanta is home to black people. This proportion makes a high concentration of black communities in most American cities and entails that people here do not tolerate racism and govern fairness to its people.

Also named as the second gay-friendly city in America, there is no doubt that Atlanta welcomes the diversity of its people and even embraces vibrant culture fostering multicultural residents.

Outdoor Innovation in Atlanta: The Beltline

The city of Atlanta strives to provide better outdoor activities by creating the Beltline. Atlanta Beltline, the town's stunning outdoor space, is made up of 22 miles of unutilized railroad tracks that circle the city's in-town neighborhoods.

The Beltline helps connect to neighborhoods, restaurants, and cool places throughout the city, with everything from pathways and walkways to open green space and parks. Thousands of people visit the Atlanta Beltline to engage in physical activity, explore the city's neighborhoods, and spend time with family and friends.
Cons
Limited Public Transit

The city of Atlanta has indeed limited public transportation. Owning a car is essential if you go to the secluded neighborhood where bus routes cannot reach. The Metropolitan Atlanta Rapid Transit Authority is the leading service provider of the railway and bus system in the city.

At least be prepared to incur a lot of expenses such as gas and insurance when you opt to purchase a car. Well then, Atlanta still has a favorable gasoline price compared to other cities.

Bugs During Summer Days is Not Good

Sure, Atlanta also has its fair share of steaming hot summer days, with temperatures reaching about 97 degrees Fahrenheit. These warm months can cause allergies to several people and even swarm bugs which makes outdoor activities not fun at all.

Fleas, mosquitos, and ticks are significant negatives when you start living in this city. The metropolis is one of the imperfect places with bugs during summer days. So, if you're going outside, you better bring insect repellant.

Traffic Is the Worst

Multiple cities in the United States share the same gridlock inconvenience, but Atlanta has it worst. The roads are highly congested, especially during peak hours, so going to your office is a headache if you get stuck in traffic.

There is still limited road infrastructure in the area even if the population increases rapidly where the city cannot keep up. You need a lot of patience to endure the long commute if you want to live in this city.
Anaheim Or Atlanta – Which Is Cheaper?
The overall index of Atlanta is 107.5% which is lesser than Anaheim's 152.2%. Atlanta is about 29.4% less expensive than Anaheim. Housing prices in Atlanta are also 56.4% cheaper than in Anaheim.
Both cities average overall indexes surpass the national average, but Atlanta is still cheaper in some aspects, especially in its housing category.
Comparison Table of Living in Anaheim, California vs. Atlanta, Georgia
| | | |
| --- | --- | --- |
| Living Expenses | Anaheim, California | Atlanta, Georgia |
| Housing and Rent | 257.1% | 112% |
| Utilities | 97.4% | 103.6% |
| Food And Groceries | 102.5% | 98.8% |
| Transportation | 118% | 122.7% |
| Health | 95.9% | 91.8% |
| Miscellaneous | 104.4% | 99.8% |
Based on the Data of which 100 = U.S. National Average
>100 means more expensive
<100 means cheaper than the U.S. average
Housing and Rent Costs
Simple accommodation in Atlanta is more affordable when you compare it to Anaheim. House prices in the city have an average of $259,000, while the rental fee is $1,519. In contrast, you will pay more in Anaheim because the average price of its houses is $594,400, while a lease per month will cost you $2,871.
Utility Cost
You will pay your utility dues for a lower price in Anaheim than in Atlanta. Anaheim's 97.4% percentile is lesser than Atlanta's 103.6%. The difference does not exceed 5%, so expenses in both cities differ just enough.
Food and Groceries Costs
You can buy cheaper foods in Atlanta than in Anaheim. Atlanta's 98.8% does not exceed the national average, making it likely that meals in the city are affordable. Anaheim exceeds the national average with 102.5%, where you need to have at least $385.52 per month to afford decent food. Atlanta requires you to have around $384.93 in a month.
Transportation Costs
Living in Anaheim is cost-friendlier in terms of its transit cost than in Atlanta. ART Passes in Anaheim is $6, while it will cost MARTA in Atlanta $9. Although both cities have limited public carriers, Anaheim is cheaper because it is likely to be walkable from one point to another, having a walk score of 56.
Health Care Costs
Atlanta's medical expenses are less expensive than in Anaheim. An average doctor's visit fee is $119.01 in Atlanta. However, both cities do not exceed the national average, with Anaheim's 95.9% and Atlanta's 91.8%.
Taxes
Atlanta, Georgia's sales tax is 8.9 %. Georgia's sales tax rate is roughly 4%. On the other hand, Anaheim's sales tax of 7.75 % consists of 6 % California state sales tax, 0.25 % Orange County sales tax, and 6% Special tax.
Anaheim has a violent crime index of 22.3 which is lower than the national average of 22.7, making it safer than Atlanta. Atlanta recorded a 55.3 index in the same category, twice as high as the national median.
Anaheim is a safe place with its low violent and property crime index. The opposite goes to Atlanta, where its averages of the two categories exceed the standard limit of the FBI. Both cities do not have an appealing record, but Atlanta has criminal surges to its inside neighborhood in Oakland City, Lakewood Heights-Southeastern Atlanta, and West End.
Is Anaheim Bigger Than Atlanta?
In its 135.6 square mile land area, Atlanta is home to 512,550 people. Atlanta is more extensive than Anaheim by this factor. On the other hand, Anaheim has over 353,676 people spread across 50.3 square miles.
The ratio of Anaheim's population to square mile produces a population density of 7,028.4 people per square mile, while Atlanta has 3,780.4 people per square mile.
Atlanta is in the Appalachian Mountains' foothills at 1,050 feet above the water. At the same time, Anaheim runs from the Orange-Riverside County line to Buena Park along the east-west route of the 91 Freeway.
Is Anaheim Warmer Than Atlanta?
Anaheim has over 280 sunny days with low snowfall and less precipitation, making it a little warmer than Atlanta. Atlanta, in contrast, acquires 217 sunny days with an inch of snowfall.
Anaheim and Atlanta share the same temperate weather where it is scorching hot during summer times while experiencing a mild winter season. However, Anaheim has longer sunny days and even recorded a UV index of 5.9, which is more than the nationwide index of 4.3, meaning the sun's rays are way hotter.
Anaheim's hottest temperature is around 115 degrees Fahrenheit, while Atlanta's high is 90 degrees Fahrenheit. Based on previous data, readings of 100 degrees Fahrenheit in Atlanta are extremely rare.
Is Anaheim Better Than Atlanta?
Atlanta's strong economy, lower cost of living, and diversified culture outpace Anaheim's high cost of living, making it a better place to resettle. Atlanta and Anaheim have pleasant weather, but Atlanta has more to offer.
Living in Atlanta will let you experience a good quality of life because of its job to living expense ratio. The city has a low commodity price with an average salary of $91,900 annually. Thanks to the Beltline, the place offers tremendous outdoor extras is also welcoming because of its diversified culture.
Living in Anaheim is pretty fun because of Disneyland Resort. The place is highly accessible to other good sites in California if you want to see other great finds aside from the amusement parks. The city also has a solid economy brought most of the group of tourists but beware of paying extra because of the high cost of living.
Both cities provide their residents with pleasant weather and a complete economic benefit; however, you will pay less than in Atlanta for your bills and dues than in Anaheim.
Anaheim, California versus Atlanta, Georgia – Where do you consider moving? Let me know your thoughts below.