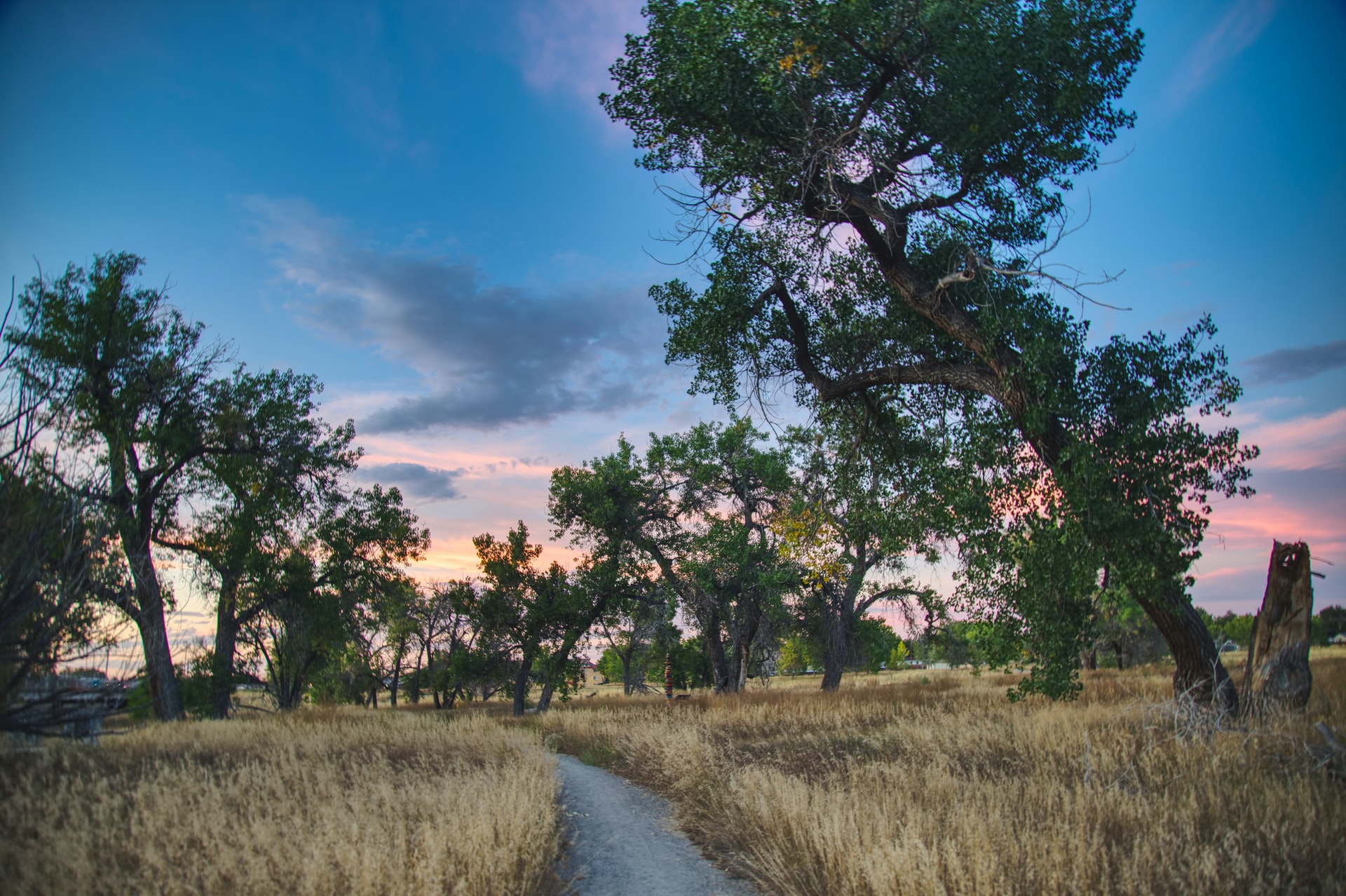 Anaheim's proximity to other cities and several school options make it an ideal place, while Aurora's senior-friendly tax system and architectural landmarks are best for retirees. Both locations have healthy economies with several outdoor activities for career and lifestyle.
Anaheim, a city located in Orange County, California, exudes elegance and has picturesque surroundings. In addition to the beautiful weather and many outdoor adventures, there are several more advantages to calling this place home.
Meanwhile, Aurora, Colorado, is a terrific location to live in since it is home to many individuals who care about their town. Aurora is recognized for its cultural cuisine, art displays, outdoor activities, and relaxed ambiance. Various recreational activities are available in the city, such as sailing, golfing, art, fast-pitch softball, and live theater.
Despite all of this, you'll discover that both cities may have bad aspects that make them intriguing destinations to visit. This article is a must-read if you're thinking of relocating to Anaheim or Aurora.
What Are the Pros and Cons of Anaheim vs. Aurora?
You have access to various schools, outdoor activities, and employment opportunities in Anaheim, in addition to being in a great location. However, the regular traffic and living expenses are worth reconsidering. Meanwhile, Aurora's robust economy, structures built, and the senior-friendly tax system will provide you with a fulfilling life, but the traffic and degree of pollution are discouraging.
Living in Anaheim
Pros
A healthy economy

Anaheim is the most significant city in Orange County. While the California unemployment rate is at 8.0 % as of June 20, 2021, it was 6.4% in the county. Even if it's somewhat higher than the national average of 6.1%, the data suggest that the economy is performing well to a considerable degree.

Aside from tourism, many other industries, including oil and gas, mining, agriculture, manufacturing, and commerce, contribute to the economy. As a result, if you're going here, you'll have a lot of employment opportunities.

Ideally situated

When buying a home or relocating, consider the importance of location. With Anaheim's central position, you can quickly go to Los Angeles, Newport, Long Beach, and Santa Ana. With that in mind, Anaheim residents can easily travel to any of these cities.

As a result of its central position, the city offers additional opportunities for entertainment and recreation. You can quickly come to the best beaches in California by car from nearby cities. It's possible to go to the beach and ocean even if the town isn't located on the coast.

Lots of things to do

With so much to do, you won't have a dull day in this city! The city is host to the only Disneyland Park created and finished under Walt Disney's supervision, where it attracts millions of visitors each year.

In addition, you can also enjoy the nearby attractions like Yorba Regional Park and Anaheim GardenWalk. When you feel bored, you can always go to nearby cities for beaches.

There are enough schools to choose from

In Anaheim, public school districts have 74 public schools – 47 elementary, nine junior high, and 14 high schools – serving the city. Six schools in Anaheim provide alternative education, including private institutions such as Acacia-wood Preparatory Academy and Cornelia Connelly High School.

If you prefer your children to study in private schools, the Southern California Institute of Technology is your best option. If you want more, within 20 miles of the city are the California State University, the University of California, Irvine, and the Chapman University, Fullerton.
Cons
Typical traffic

The overcrowding significantly impacts traffic in and around the city and the county. The city's car-dependent nature and closeness to Los Angeles make it challenging to get about.

Overall, traffic in the Los Angeles-Long Beach-Anaheim area was the worst in 2019. If you're a frequent commuter, you're probably used to dealing with traffic.

Costly place to live in

Anaheim is an upscale and costly place to call home. It has a more expensive cost of living than California as a whole. Compared to the national average, the cost of living in this city is 52.2 % greater. In addition, it's 2.3 % more than the California average.

If you're looking for a property to purchase in this area, you'll find it more expensive. Just over the California median and more than twice the national rate, an average of $777,598 is charged for each home sold. Even yet, this isn't a surprise, given that nearby communities like Long Beach, Irvine, and Santa Ana are all in the same price bracket or higher.
Living in Aurora
Pros
Strong economy

Aurora has long been an industrial powerhouse in the United States since the 1960s. The city's closeness to Chicago has aided Aurora's expansion.

Aurora is home to several well-known manufacturing companies, including:
The Aurora Brewing Company
Lyon Workspace Products
The Aurora Silverplate Manufacturing Company
The Chicago Corset Company
Caterpillar Inc.
Western Electric
National Metalwares
Since Aurora is a large industrial center, you'll have plenty of job opportunities when you relocate here. The unemployment rate in Aurora is 4.2 %, somewhat higher than the national average of 3.9 %, but it doesn't imply you'll have trouble finding work. Over the past year, the employment market has grown by 1.3 %.
Several architectural landmarks
Aurora is a culturally rich city with many architectural marvels and historical places. You will have plenty of opportunities to visit and explore them after becoming one of the residents. Here are the architectural landmarks you can explore:
The Keystone Building
Healy Chapel
Old Second National Bank
Graham Building
The Paramount Theater
There are a plethora of outdoor sites to visit
In Aurora, you'll find beautiful gardens, appealing river vistas, and an abundance of greenery. You can take advantage of all the beautiful things to do with your loved ones and friends to make your weekends and vacations memorable.
When discussing the advantages and disadvantages of living in Aurora, you cannot overlook the trails and hiking areas that hold summer festivals and fairs. Try to discover them!
Here are some of the city's outdoor gardens and parks:
Oakhurst Forest Preserve
Philips Park Sunken Garden
McCullough Park
Waubonsie Lake Park
North Aurora Riverfront Park
Red Oak Nature Center
Fabyan Forest Preserve
Senor-friendly tax system
In the United States, no one disputes that Aurora has the most regressive taxation policies. In Illinois, practically all retirement income is tax-free. Also, all Illinois people over 65 are excused from paying taxes, based on the state's tax structure.
Social Security pensions, public and private pensions, military benefits, and retirement savings accounts such as a 401(k) or IRA are all examples of tax-free retirement income.
Aurora has become so popular with retirees because of the tax benefits. Don't be surprised if you see someone above the age of 65 relocating to Aurora in the future.
Cons
Awful traffic

Almost every disadvantage of living in Aurora County comes with its population. Throughout the day, traffic in the city is awful. The city is also encircled by some of Colorado's busiest and most congested roadways, and these roads seem to be under construction at all times.

Almost every Aurora inhabitant has an automobile. And, given this, it's no wonder that Aurora's rush hour can be worse at times than Anaheim's.

High pollution levels

Aurora has a population of slightly over 400,000 people and is located near Denver, which has a population of 700,000. That's more than a million people crammed into a limited region. As a result, there is a lot of pollution contaminating the air.

Most individuals are unaffected by this, but some people are hypersensitive to it and should exercise caution while living in this region.
Anaheim or Aurora – Which Is Less Expensive?
The overall cost of living index (without taxes) reports that Aurora is 22.7% less expensive than Anaheim. The most significant component in the cost of living difference is the median home cost. The median home cost is 42% lower in Aurora.
The table below presents the cost-of-living indices written in percentage:
| | | |
| --- | --- | --- |
| Living expenses | Anaheim | Aurora |
| Housing | 257.1% | 141.6% |
| Food & Groceries | 102.5% | 99.3% |
| Health | 93.4% | 85.3% |
| Utilities | 97.4% | 96.1% |
| Transportation | 118% | 121.6% |
Data is 100 = US National Average
> 100 means more expensive than the national average
< 100 means cheaper than the national average
Housing Cost
Aurora's cost of housing is 44.9% less expensive than in Anaheim. Aurora's median home cost is only $434,800, whereas Anaheim has $762,700.
Utility Cost
Aurora's cost of utilities is 1.3% less expensive than in Anaheim. The essential utilities such as water, electricity, cooling, heating, garbage for an 85-meter square apartment costs $153.19 per month in Anaheim, while only $138.59 in Aurora.
Food and Groceries Cost
The cost of food and groceries in Aurora is 3.1% less expensive than in Anaheim. For example, regular eggs for 12 pieces are currently $3.00 in Anaheim, whereas Aurora has only $2.39.
Transportation Cost
Aurora's transportation cost is 3.1% higher than in Anaheim. For example, the one-way ticket for local transport in Aurora is $3.00, but only $2.00 in Anaheim.
Healthcare Cost
Aurora's healthcare cost is 1.7% less expensive than in Anaheim. In Anaheim, you have to spend $108 for a doctor's visit, while in Aurora, that is only around $107.
Is Anaheim Bigger Than Aurora?
Based on the 2020 United States Census, Aurora has 10.21% more inhabitants than Anaheim. It is also 68.34 % bigger than Anaheim in terms of total area.
At the time of the 2020 United States Census, Aurora, with a total area of 160.705 square miles, had 386,261 people, with 336,035 living in Arapahoe County, 47,720 in Adams County, and 2,506 in Douglas County. Aurora is the 51st most populated city in the United States and the 3rd in Colorado.
On the other hand, Anaheim has a 2020 population of 346,824, making it the most populated city in Orange County, 10th in California, and 56th in the United States. With 50.88 square miles, Anaheim is Orange County's 2nd largest city in terms of land area.
Is Anaheim Safer Than Aurora?
With 100 to be the safest, Anaheim has a crime index of 14, higher than 6 of Aurora. In addition, Anaheim has a crime rate of 29.18 per 1000 residents, whereas Aurora has a rate of 42.85. Thus, Anaheim is safer than Aurora in terms of criminality.
Aurora recorded 16,550 crimes annually, 13,077 property crimes, and 3,473 violent crimes. Furthermore, it has recorded 106 crimes per square mile, far more than Colorado's 51. Relative to the crime rate, the likelihood of becoming a victim of violent and property crime in this city is 1 in 111 and 1 in 30, respectively.
Meanwhile, there are only 10,122 yearly crimes in Anaheim, with 8,880 being property crimes and 1,242 being violent crimes. However, the city's 199 offenses per square mile are higher than Aurora's. In terms of the probability of being a crime victim, Anaheim has 1 in 39 in property offenses and 1 in 279 in violent crime, significantly lower than Aurora.
Is Anaheim Warmer Than Aurora?
The typical weather temperature in Anaheim ranges from 46°F to 85°F throughout the year, whereas Aurora has 76°F to 88°F. Thus, Aurora is warmer than Anaheim.
Summers in Anaheim are brief, hot, dry, and bright, while winters are lengthy, chilly, and partly overcast. The average temperature ranges from 46°F to 85°F and seldom falls below 39°F or soars to over 94°F.
Meanwhile, Aurora's weather is oppressively hot, windy, and cloudy. Temperatures usually range from 76°F to 88°F throughout the year and seldom fall below 73°F or rise beyond 90°F.
The ideal time to visit Anaheim and Aurora for outdoor activities is from late May to early October and from early January to early April, respectively.
Is Anaheim Better Than Aurora?
Anaheim has a below-average livability index of 62, while Aurora received an average score of 67. With 100 to be exceptional, Aurora is better than Anaheim.
Overall, Anaheim rates well in all areas of livability, especially weather. However, the city received poor ratings on the cost of living, education, and housing.
On the other hand, Aurora ranked 8,485th place in the United States and 226th in Colorado. The city has average scores for amenities and housing but falls short in crime, cost of living, weather, and education.
It might be challenging to consider relocating to a new city, but if you are willing to learn about the place before moving, it could be a rewarding experience.
Anaheim or Aurora: Where do you consider moving? Let me know your thoughts below.