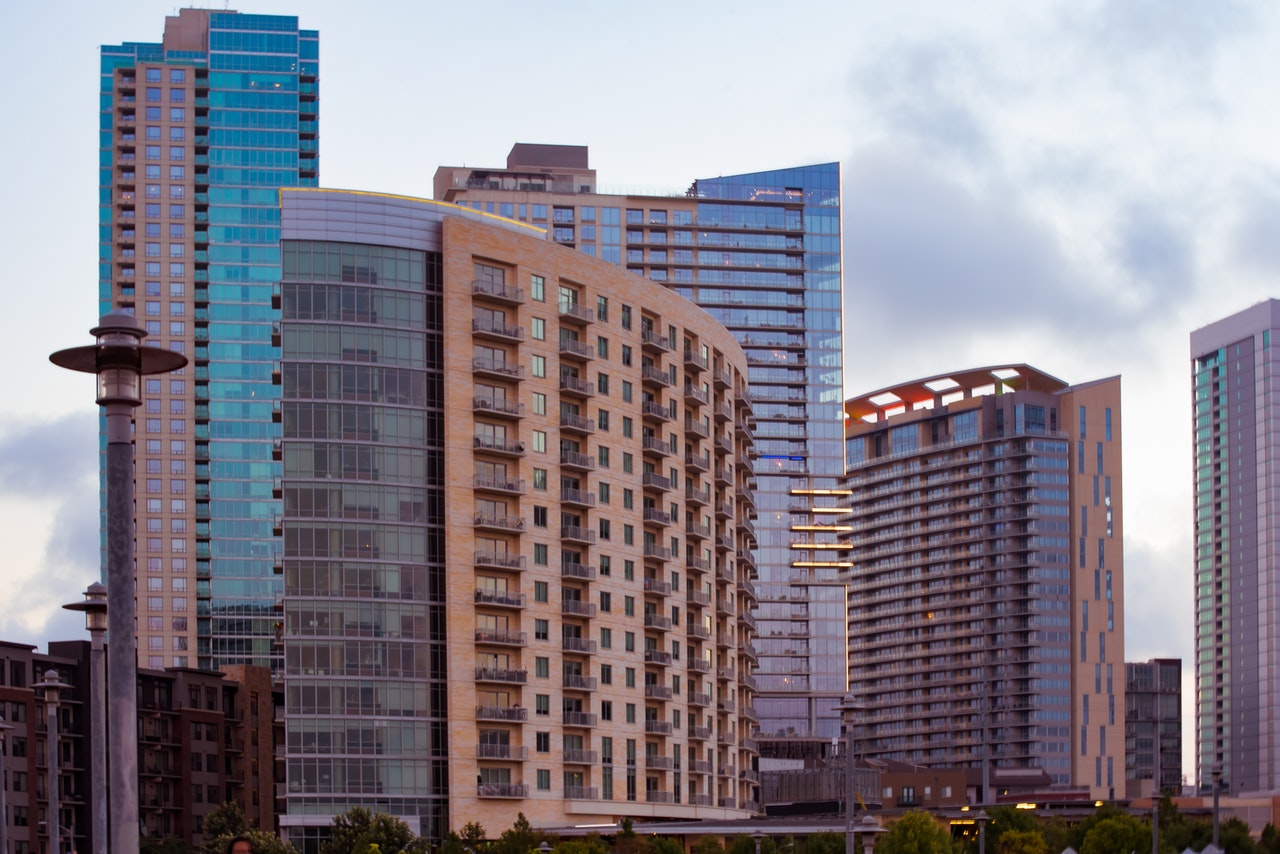 Austin is a fast-growing metropolitan with a booming job market and plenty of entertainment options. It is a better city than Anaheim because Austin does not collect income taxes. On the contrary, Anaheim is a tourist-dependent town with Disneyland Resort as its main attraction and a high living cost.
Austin, Texas, is expanding its network due to Google and Tesla moving into their market. The place is best for retired people who want to experience a good quality of life. The city also offers no income tax for laborers.
Anaheim has Disneyland Resort, one of the world's most famous amusement parks. The city has millions of visitors yearly, creating job opportunities but beware of the overcrowded metro and the increasing living expenses.
Austin and Anaheim have satisfactory living conditions with a robust economy from their various industries. However, Austin is better for its no income tax advantage. A good assessment of the two cities will help you measure which town is better than the other.
What Are the Pros and Cons of Anaheim versus Austin?
Anaheim is a growing city with a known tourist destination and vibrant culture, but the high cost of living is a significant drawback. On the other hand, Austin is a booming metropolitan with big industries, welcoming people, and one of the best places for retired people; however, the traffic is a headache, and you need a car to get far.
Here is a better comparison of Austin and Anaheim's advantages and drawbacks.
Living in Anaheim
Pros
The Famous Disneyland Resort

One of the merriest places on earth is the Disneyland Resort in Anaheim, where the amusement park, hotel, and resort draw millions of visitors yearly. The area has it all: theme parks, a good dining experience, hotels, and lodges inside the vicinity.

If you want to have some fun with Mickey Mouse and friends without worrying about what to grab if you get hungry, then the place is perfect for you. The amusement park gives Anaheim a great advantage and is one of the most significant factors of its growing economy.

Vibrant Culture

Anaheim possesses a vibrant culture because of its diverse outdoor experience catering to residents and guests. A wide variety of culinary influences in town is evident in its dining experience, especially at Anaheim Packing District and downtown.

The Downtown Disney District within Disneyland is a traditional retail and dining area. The famous Knott's Berry Farm near Buena Park is home to thrill rides and famous fried chicken.

Big Leagues

Anaheim is home to some of the famous hockey and professional league teams. The Los Angeles Angels of Anaheim play major league baseball at Angel Stadium from April to September. The Anaheim Ducks play their matches at the Honda Center, which serves as a concert hall, from October to April.

Efficient Transportation Center

Many people flock to Anaheim either for Disneyland or heading to Angel Stadium. The Anaheim Regional Transportation Intermodal Center (ARTIC) is a town center that helps connect train services, bus lines, and taxi cabs to the tourist resort and even beyond.

The hub is beautiful during the day and even more so at night, adding to the city's growing attraction.
Cons
You will pay more for your living expenses in Anaheim

Anaheim has a high cost of living. Home prices in the neighborhood start at $500,000 and can even go up depending on the location of where you will likely settle.

Utility expenses are also high, and the state and the city itself impose taxes. It is good to acquire a stable job in the area or nearby towns to make all your ends meet here.

Overcrowded City

Anaheim is overcrowded most of the time. The population of Anaheim is only about 400,000, meaning the city caters most to its visitors. The influx of tourists with a whopping 18 million or almost 63,000 per day makes the town a tourist-centered urban.

This invasion can be good for the economy; however, too many visitors can cause an environmental disturbance, traffic jams, and a lot of competition everywhere.
Living in Austin
Pros
Growing Economy

The economy of Austin is expanding thanks to the big companies in the city, such as Google and Tesla. The projected job growth in town is 47% for the next ten years.

The prominent Wall Street Journal named Austin the top 2 in the country's leading labor markets. The city's unemployment rate was 5.6 %, compared to 6.9% of the state. There are about 7,575 new jobs resulting from newly unveiled business relocations and expansion projects.

No Income Tax

Laborers and retired people will love Austin for its no-income-tax policy. The state of Texas does not tax your salaries and wages so you can enjoy your hard-earned money in the total amount. Most residents can save up to 10% from their household income.

Austin Is the Live Music Capital of The World

Austin, Texas, has a great outdoor vibe and is perfect for celebrating different music festivals. These big venues and vibrant people make the town the world's Live Music Capital. Plus, the great sunny weather tops the perks of having outdoor happenings in the city.

Austin's South by Southwest Music Festival provides a good music scene and significant happenings in arts and films. The celebration often lasts a week, and the joyous occasion excites people.

The Millennial City

Millennials make up 31 % of Austin's inhabitants. Young adults love the fact that you can experience a big city living in Austin, where benefits include a great food scene, fun outdoor happenings, low cost of living, and beautiful weather.

The city also has a strong economy where various dining places and shops are evident to cater to the needs of its people.
Cons
Lack of Public Transportation

Austin's lack of public transit, either bus or railway, is a pain to commuters. Austin's Capital Metro Bus is the central transit provider of the city. Thus, living here requires a car to get around the city and nearby areas.

You do not need to be distressed about having a car, though, because gasoline price in the city is likely lower than any other city in its category.

Traffic Jam

The growing city of Austin entails more people driving around to go to work and do leisure activities. These increasing people can cause traffic congestion on the interstate. The city cannot keep up with the high flow of cars on the road.

Every year, an Austin traveler with a 30-minute drive to work will face 83 hours of traffic problems. Rush hour in the metro is typically between 6 and 9 a.m. during the morning commute and 4 and 7 p.m.

High Living Cost

Austin has a high living cost and will make you pay more, especially its housing expenses. The median home value of this city is roughly $369,000. Because of the limited public transportation in the area, you will also pay more for your transit fees and other miscellaneous dues.
Anaheim Or Austin – Which Is Cheaper?
You will pay nearly 27.6 % less in Austin than in Anaheim. Austin also has 61.1% lower housing costs than Anaheim.
Austin is a cost-efficient city that makes you pay less for all your essential goods and services. On the contrary, Anaheim has a whopping price on its housing market.
Comparison Table of Living in Anaheim, California vs. Austin, Texas
| | | |
| --- | --- | --- |
| Living Expenses | Anaheim, California | Austin, Texas |
| Housing and Rent | 257.1% | 159.6% |
| Utilities | 97.4% | 99.1% |
| Food And Groceries | 102.5% | 96.7% |
| Transportation | 118% | 109.9% |
| Health | 95.9% | 94.4% |
| Miscellaneous | 104.4% | 100.4% |
Based on the Data of which 100 = U.S. National Average
>100 means more expensive
<100 means cheaper than the U.S. average
Housing and Rent Costs
Austin's average home value is $369,000, which is way lesser than the $594,400 cost in Anaheim. Other neighborhoods in Anaheim can get up to one million dollars for a good home outside the downtown area.
Even Austin's lease cost for a standard apartment is only $1,730, while it will cost you $2,871 if you live in Anaheim.
Utility Cost
In Anaheim, your utility bills will be less expensive than in Austin. Although the value is close, Anaheim's 97.4 percentile is lower than Austin's 99.1 percentile. In both metropolitan areas, utility expenditures such as water and energy consumption are close to $350.00 per month.
Food and Groceries Costs
Inexpensive meals and essential groceries are present in the city of Austin. The metro area has a 96.7%, which is lower than the national average. There are lots of cheap eat options on the site compared to Anaheim.
Anaheim has a 102.5% higher than the national average. One of the reasons for this slightly expensive cost will point out the pricing of foods inside the Disneyland Resort.
Transportation Costs
Both Austin and Anaheim rely on personal vehicles as their mode of transit every day because there is a limited public carrier in their respective cities. However, Austin has lesser fees for gas pricing, car insurance, and other personal vehicle-related expenses.
Health Care Costs
You will pay less for your medical expenses when you live in Austin, Texas. There is not much difference in health care costs between the two cities. Anaheim's 95.9% is still less than the national average.
Taxes
Austin's has an 8.25% sales tax, while Anaheim has a 7.75 % sales tax. The Texas state tax in Austin is 6.25 %, while the California state tax in Anaheim is 6%. The rates are comparable, but Austin has one added benefit: not gathering income taxes.
Is Anaheim Safer Than Austin?
Anaheim has a violent crime index of 22.3, which is lower than the national average of 22.7, making the city safer than Austin. Austin, on the other hand, has a score of 24.9.
The Federal Bureau of Investigation puts Anaheim as one of the safe places to live in America because its criminal offense numbers do not exceed the national average. One of the securest vicinities in the city is the Anaheim Hills, where crimes are likely less to occur in a year.
On the contrary, Austin has an upsurge of its violent crime index, which surpasses even the national average. In Austin, damaging crime concentration includes aggravated assault, rape, homicide, murder, and robbery.
Is Anaheim Bigger Than Austin?
Austin has 995,484 people on its 320.8 square mile surface area, while Anaheim has only 353,676 individuals on its 50.3 square mile landmass. Austin's statistics are more extensive than Anaheim's in these categories, with a double-digit variation.
Austin is significantly larger than Anaheim, where Austin's territory grew to include Travis County and parts of Hays and Williamson counties. On the contrary, Anaheim's town confines span nearly the entire length of Orange County, from the site of Cypress in the west going twenty miles east of the Riverside County.
Austin's developing economy attracts more people to relocate to the area. There is a yearly increase of over 21.7%, where it will take a couple of months for the city to gain its 1 million settlers.
Is Anaheim Warmer Than Austin?
Anaheim has an average of 280 sunny days with 14 inches of rainfall recorded, which makes it warmer than Austin. In comparison, Austin has a mean of 218 sunny days with 35 inches of rain on the data.
Anaheim, California, has many warm days compared to Austin. Although both cities have scarce snow, Anaheim records around 115 degrees Fahrenheit high temperature in its area. There is also frequent documentation of 100 degrees Fahrenheit temperatures there.
These high temps are the effect of its semi-arid climate. While Austin experiences a humid- subtropical climate with a frequent high data record of 90 degrees Fahrenheit, the highest ever recorded temperature in the city is 112 degrees Fahrenheit.
Is Anaheim Better Than Austin?
Austin's a better place to settle because of its growing economy, no income tax perks, and vibrant outdoor events. There are many opportunities in the city, contrary to Anaheim's high living expenses and crowded area. However, Anaheim is a developing city because of its tourism industry.
Austin, Texas, is an ideal place to relocate because of the many perks: vibrant culture, better job market, and lively outdoor events. Retirees also love that the city does not collect income taxes to enjoy every penny of their salary.
Anaheim is s tourist-centered city where Disneyland Resort is its main attraction. The town's economy is also expanding because of the rising guest numbers every year, but the herd of people makes the place overly crowded, where traffic congestion is more likely to be painful.
Both cities have a unique society and a thriving economy, but Austin has an improved livability advantage over Anaheim due to its flourishing labor market and noteworthy outdoor events.
Anaheim, California versus Austin, Texas – Where do you consider moving? Let me know your thoughts below.