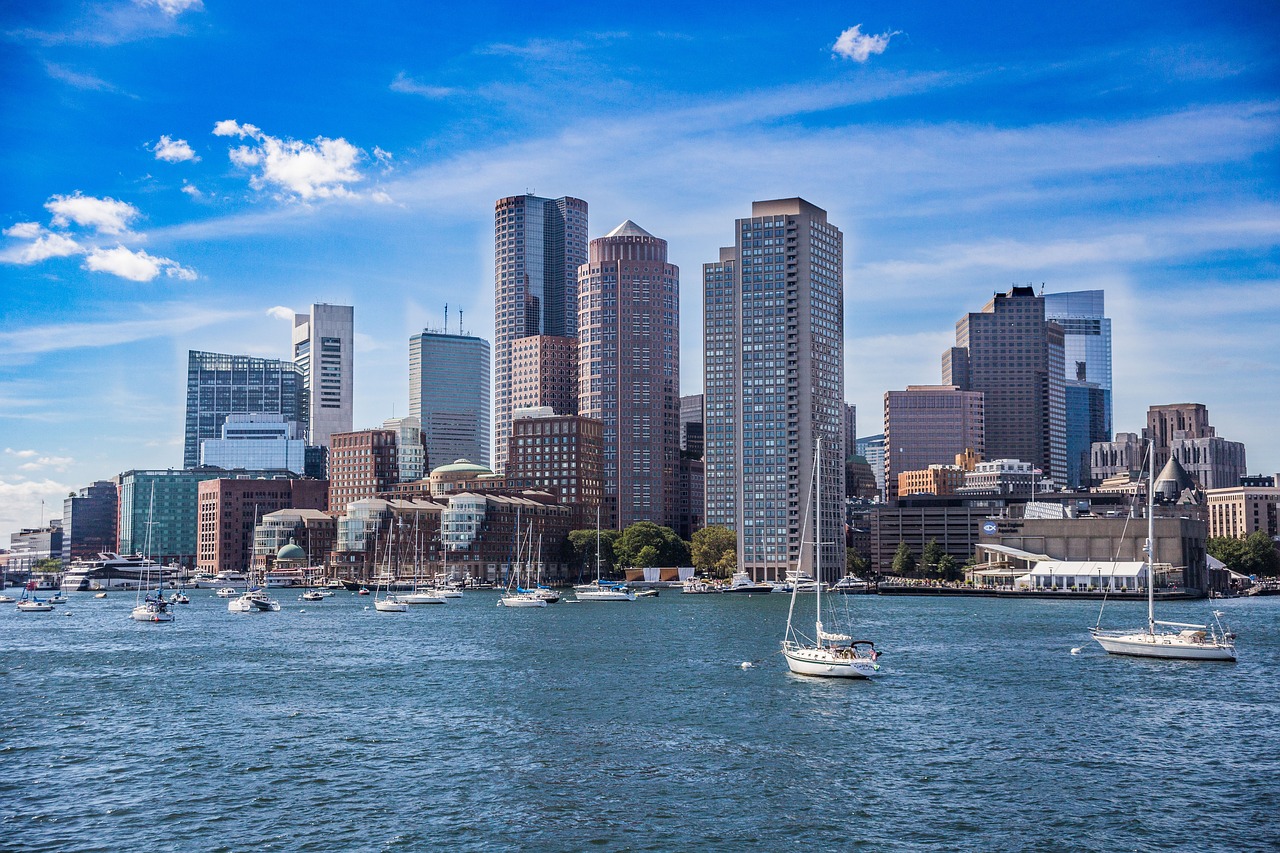 Boston residents can enjoy a good quality of life, as well as access to decent healthcare, and a progressive labor market, making it the best place to live than Anaheim. Meanwhile, Anaheim's best-known Disneyland Resorts and pleasant weather are good attractions.
Boston, Massachusetts, is one of the most suitable locations because of its prosperous economy paired with top educational institutions and medical field establishments. You will love the city's diverse neighborhood with various outdoor activities and cultural importance.
Anaheim is famous for its Disneyland Resort, and the city also offers a vibrant atmosphere with its beautiful weather, other town attractions, and low crime rate. People in this place will also appreciate its accessibility to other cities. The thing is, its reliance on its tourism industry produces environmental distress and massive traffic headache.
If you consider moving to Boston or Anaheim, here are some of the essential pros and cons of living in both cities to make your judgment easier.
What Are the Pros and Cons of Anaheim Versus Boston?
Boston, MA's perks include its soaring economy paired with top-graded schools, medical places, and dynamic outdoor happenings; however, living in this city will cost you much, making it a significant disadvantage. Meanwhile, Anaheim, CA's advantage is its tourist attractions, beautiful weather, accessibility, and safety but the traffic congestion because of people going in and out of the city is significant distress.
Here are the most comprehensive advantages and disadvantages of whether you want to live in Boston versus Anaheim.
Living in Boston
Pros
Rising Economic Standing

Boston has a robust economy, a strong employment market, and numerous opportunities for advancement, future technologies, education, and the financial industry. Some of the best companies in this metropolitan area are General Electric, Fidelity Investments, Liberty Mutual Insurance, and Steward Health Care System.

Boston has a 6.2 % jobless rate and an employment outlook growth rate of 42.5 %, higher than the national average. Taxes in this city are also favorable.

Top Educational Opportunities

Boston has multiple educational institutions that are outstanding in its category. There are also excellent public schools in this district. For example, the Dover-Sherborn with 2,087 enrollees got a 97.2% graduation rate, and 90.7% attended college.

When it comes to collegiate schools, you will never miss one of the best Ivy-League schools in Boston, the Harvard Medical School. Massachusetts Institute of Technology, located in Cambridge, is also one great collegiate institution not far from Boston.

Outstanding Medical Institution

Boston has one of the best hospitals in the whole of America. Massachusetts General Hospital in this city ranks 3rd in America's best hospitals, all thanks to its reputable faculty and physician, mainly from Harvard Medical School.

The medical center has many programs and exceptional staff, so you can be very confident having your medical care here.

Excellent Public Transportation

Boston has an excellent public transit where people living in this area are not required to own a car. Its perks include the first-ever American subway founded in 1987. Up to date, this railway is expanding and reaching far-flung routes to accommodate everyone.

It is a great money-saver for the city's regular commuters to avail this excellent public transportation system.

Outdoor Activities with Foods and More

The vast green space of Boston will enable everyone to connect with nature and do various events. Boston Common has a reputable status as the first-ever open park in America. There is also a wide range of diverse food scenes paired with vibrant activities.

Boston is home to the NBA Champion team, the Boston Celtics, and the Boston Red Sox. You can enjoy loud cheers in TD Garden if you happen to watch any home-court game from any of its major sports teams.
Cons
You Will Have a High Living Cost in Boston

Boston, MA is one of the cities in America with high living expenses. One of its deciding factors is the housing market, where the city has a 62.7% more than the national average. Its median home price is over half a million dollars in a decent neighborhood.

You will probably pay much for your essential commodities in this metropolitan. Boston's average income per capita is about $39,686, slightly higher than the national average, so this disadvantage is not much of a concern if you have a good salary.

Traffic is a Headache

Boston still ranks on top as one of the worst congested cities in America. Commuters and drivers lost around 150 hours per year because of the unappealing road jams, especially during rush hours. The reason why this happens is that there is no grid system yet.
Living in Anaheim
Pros
The Famous Global Attraction: Disneyland Resort

Anaheim is the home of the world-class Disneyland Resort, where you can meet and greet your favorite Disney characters and experience a lot of fun inside this famous amusement park. There are lots of activities that you can do inside this place.

You can have a thrilling ride, grab yummy snacks, and even go shopping at its Downtown Disney District.

Two-day tickets to access Disneyland's perks will cost kids and adults around $300. Not only that, but Disneyland Resort also has two parks inside its area where a variety of fun never stops. Visitors can also check in to the three hotels in the area to save a lot of travel time.

Beautiful Weather

Anaheim is one of the places in California that has beautiful weather. One of its most vital qualities is that it receives a lot of sunlight and almost no snowfall. Snow lovers will undoubtedly be disappointed, but there is plenty of enjoyable outdoor recreation to enjoy during this pleasant weather.

Anaheim's Location Is Favorable

Anaheim's position in California enables it to have an accessible route that does not cost a lot of travel time to its other neighboring cities like Los Angeles, Sta. Ana, Long Beach, and Newport Beach. You can access other towns' amenities as it is just nearby.

So, if you want to see the finest beachfront in the next town, a drive away will take you places. However, you must be aware of your traffic navigation because many people are trying to travel from one city to another.

Favorable Violent Crime Rate

Anaheim's record of violent crime does not exceed the national average. The city accounts for about 22.3% crime index on violence, which is lower than the nation's 22.7%. Also, this metropolitan area has an annual record of about 1,242 cases, mainly assault and homicide.

These numbers are still lower than other cities, yet Anaheim is safer than 14% of United States cities.
Cons
Heavily Relies on Its Tourism Industry

Thanks to Disneyland Resort which contributes to the Orange County index's income, Anaheim is famous. However, the reliance of this city on its tourist attraction causes different disadvantages. One of which is the overcrowding of the place that contributes to environmental pain and high road cramming.

High Living Cost

Anaheim's benefits are better for its tourist privileges but not for its permanent residents. The increased living expenditure in this area is a significant drawback. Housing prices in Anaheim cost an average of about half a million dollars for a decent home and can still go higher if you want to live in a better neighborhood.
Anaheim Or Boston – Which Is More Expensive?
Both cities have high living costs, but Boston is about 6.7 % more expensive than Anaheim. Boston City's real estate market is approximately 1.4 % more costly than Anaheim's.
Living in either Anaheim or Boston will make you pay higher than the usual fees compared to other American cities.
Comparison Table of Living in Anaheim, California vs. Boston, Massachusetts
| | | |
| --- | --- | --- |
| Living Expenses | Anaheim, California | Boston, Massachusetts |
| Housing and Rent | 257.1% | 260.6% |
| Utilities | 97.4% | 116.8% |
| Food And Groceries | 102.5% | 111.4% |
| Transportation | 118% | 131.8% |
| Health | 95.9% | 83.4% |
| Miscellaneous | 104.4% | 129.1% |
Based on the Data of which 100 = U.S. National Average
>100 means more expensive
<100 means cheaper than the U.S. average
Housing and Rent Costs
Living in Boston requires you to have at least $602,600 and can cost you even more, when you choose a better community in the city limits making it more expensive. The rental fee for a decent apartment is around $2,716 per month.
Meanwhile, Anaheim is a little cheap, with a $594,400 home price and a rental fee of about $2,871 per month.
Utility Costs
Boston's big city category is most likely why it has expensive commodity prices. Compared to Anaheim's 97.4%, Boston has exceeded the national average with 116.8%. Essential utilities such as water, phone bills, electrical dues, and energy are more costly in Boston.
Food and Groceries Costs
Living in Boston and Anaheim will make you pay more for food and groceries, but Boston edges a little in this category. Each index has a percentile that exceeds the national average, so purchasing meals is way more expensive than other cities. Boston will charge you $85 for a three-course meal, while the same item in Anaheim will cost you $62.
Transportation Costs
Boston's excellent public transportation system caters to longer subway routes and multiple bus services, making it more expensive than Anaheim. Boston's monthly regular pass for a bus carrier will cost you around $90, while the same service in Anaheim is only approximately $69.
Health Care Costs
Anaheim's health care cost is seemingly higher than Boston's, even if both cities do not exceed the national average. Affordable medical care fees are much cheaper in Boston because of the innovative programs their hospital provides, which is most favorable to the lowest sector of its residents.
Taxes
The sales tax in Boston, MA is 6.3 %, with a taxable income percentile of about 5.1%. Meanwhile, the sales tax in Anaheim, CA, is 7.8 %, with a high percentile of income tax of 8%. Taxes in both cities exceed the national average and are a thing to consider if you want to move to any town metros.
Is Anaheim Safer Than Boston?
Anaheim has 10,122 average crime cases recorded annually, lower than Boston's 17,871. The total sum of Anaheim's violent and property crime makes it safer to live in than Boston.
Anaheim has an annual violent crime average of about 1,242 cases and 8,880 property crimes. These numbers are still favorable given that the total crime index of the town is a little just above the national standard set by the FBI.
Meanwhile, Boston has many violent cases with 4,378 and real-estate cases of about 13,493. There is one over 156 chance that you will be a victim of an assault or homicide in Boston.
Is Anaheim Bigger Than Boston?
Boston has twice the population of Anaheim, making it particularly more significant. Boston has 691,531 residents in its 48.3 square mile area, while Anaheim has 353,676 residents in its 50.3 miles stretch.
Boston may be more overpopulated than Anaheim because of the ratio of its people to the land area where they reside. People in Boston are seemingly increasing, and the thickness is getting higher over time. With this, the population density of the place is high, with 14,306.7 people per square mile.
Meanwhile, Anaheim has a favorable statistic of its population to land ratio. The city has a population density of 7,028.4 people per square mile.
Is Anaheim Warmer Than Boston?
Anaheim is always warmer than Boston, with over 280 sunny days and a little to no snow. On the contrary, Boston has 200 sunny days with 48 inches of snowfall recorded yearly.
Anaheim, California, has beautiful weather with no snowfall. One of its advantages is that its location in Orange County does not experience weather extremes. The season is bright and sunny most of the time, with a few scorching hot days thrown in for good measure.
Meanwhile, Boston, Massachusetts, has very harsh winter wind conditions, with temperatures hovering around freezing most of the time, making it colder rather than warm. Snow lovers will most likely travel to Boston to partake in a variety of winter activities that they will not be able to do in Anaheim.
Is Anaheim Better Than Boston?
Living in Boston will make you have a good standard of living because of its striving economy, top-graded institutions, and vibrant culture, which makes it better than Anaheim. Many perks in Boston outwit Anaheim's Disneyland Resort and its safe environment.
Boston living is one of the best choices you'll ever make because you can have a good life-work balance in this city. The perks of having top medical care, educational institution, and a good salary will make your life improve even if the cost of living here is pretty high.
Anaheim's living is likely good for tourists only because of its high cost of living paired with limited job opportunities in other industries aside from its tourism sector. What's good about Anaheim is that it is safer than most cities in America, even in Boston, and pretty accessible.
Both living in Boston and Anaheim will make you pay more than you thought, but Boston's wide variety of job opportunities paired with great outdoor fun will make you relocate here than in Anaheim City.
Anaheim, California versus Boston, Massachusetts – Where do you consider moving? Let me know your thoughts below.