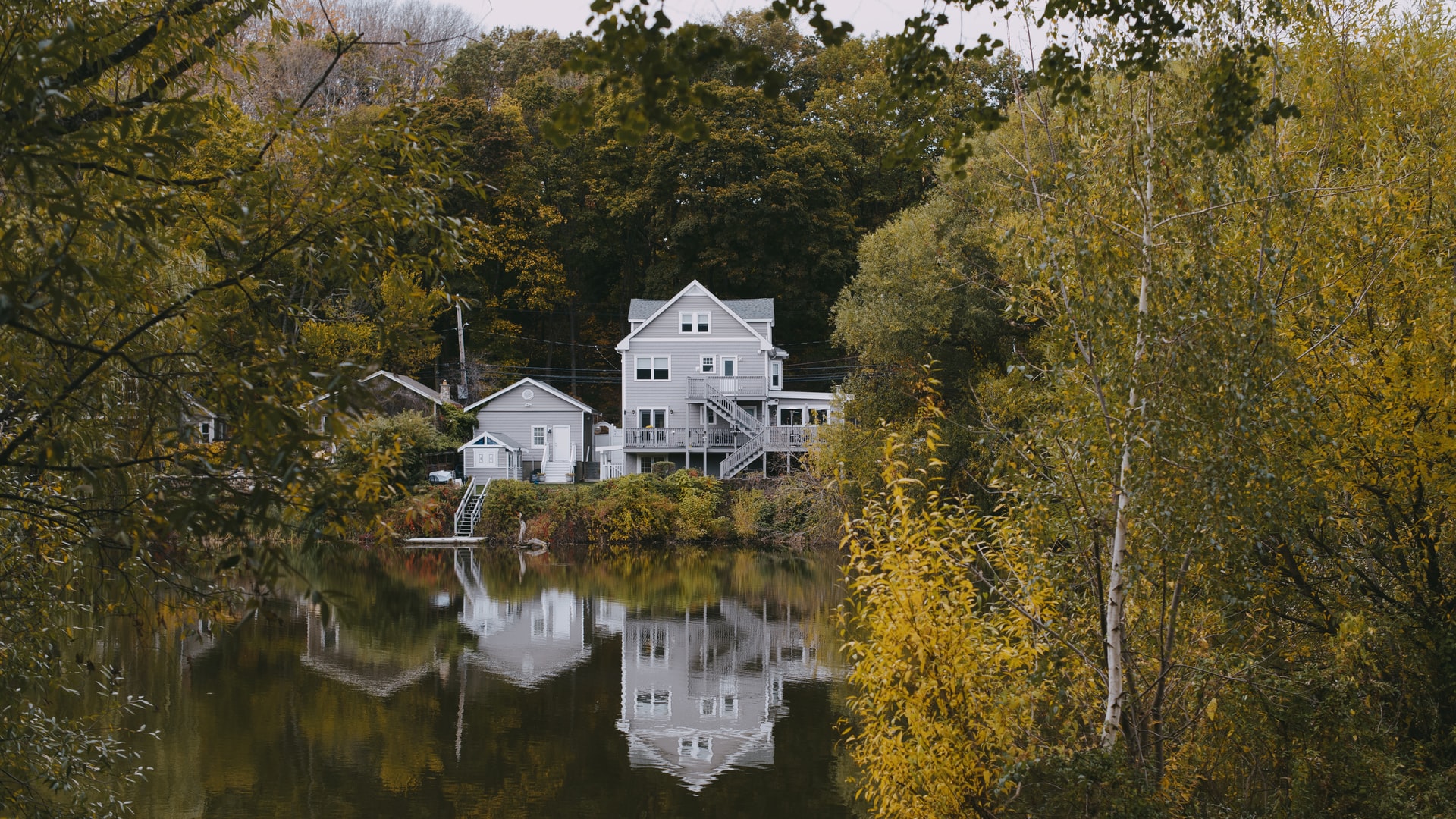 Anaheim and Chandler provide excellent schools, a fantastic dining experience, and proximity to other cities. But in terms of cost of living, Chandler is the best place to live.
Anaheim is a gorgeous southern California city located approximately 24 miles south of Los Angeles. Anaheim, the 2nd largest city in Orange County by land area, provides folks with a nice balance of urban and suburban life as well as a diverse selection of communities.
Meanwhile, in Maricopa County, Arizona, Chandler provides inhabitants with a thick suburban atmosphere, and most homeowners own their houses. The city is home to many families and young professionals, and people here tend to have neutral political views.
If you plan to migrate to Anaheim or Chandler, both cities set their competitive advantages high. In that case, we'll go through the most significant benefits and drawbacks, cost of living, demography, crime index, weather temperature, and livability score for your review.
What Are the Pros and Cons of Anaheim vs. Chandler?
Anaheim's Mickey neighborhood and its sports paradise make it ideal for those who love sports and outdoor activities. But, it would help if you consider its high cost and unfavorable climate when you move here. In comparison, Chandler's great location and national rankings are encouraging, but you will get overwhelmed with the commute times and the fees charged by the HOAs.
Living in Anaheim
Pros
Mickey neighborhood

Are you a Disney fanatic who can't get enough of the Mouse House? If that's the case, Anaheim may be the spot for you. Living in Anaheim, home to the world-famous Disneyland Resort and Theme Park, will put you right in the middle of Mickey Mouse's world.

The theme park, open since 1955, is known as "the happiest place on earth" for a reason. Disney is making dreams come true for people of all ages and from all over the world with its two theme parks, Disneyland Park and Disney California Adventure Park.

Abundant in higher education schools

There are many options for people pursuing higher education in Anaheim. Anaheim is home to various private and public two-year and four-year colleges, making obtaining a degree a breeze. If you wish to work in technology, the Southern California Institute of Technology, for example, is an excellent location to start.

California State University, Fullerton, is just west of Anaheim and is another close university. This public institution has a total enrollment of 41,000 students, making it the biggest in the whole California State University system. The Fashion Institute of Design and Merchandising in Los Angeles and Chapman University, Santa Ana College, and Fullerton College are also nearby.

Sports paradise

The Anaheim Ducks should be on your radar if you like hockey in general. Anaheim is host to many professional and amateur sports teams that will get you roaring in no time. Anaheim has a squad for practically every sport you can imagine.

The Pacific Division of the National Hockey League's Western Conference is now playing in the Honda Center downtown, and seeing a game is a must-do. Prepare to support the Los Angeles Angels if you like baseball. The Angels of Anaheim play at Angel Stadium in Anaheim, California, part of Major League Baseball's West Division.

So, prepare yourself to cheer on your favorite team!

Simple to find excellent food

With all of these attractions, it's no surprise that Anaheim boasts some fantastic cuisine. At The Catch Restaurant, order Ahi tuna, or at the Ranch Restaurant, get ribeye steak and dance with a date. Quality food in this city is never far away, no matter your preferences.
Cons
High cost

Expect monthly expenditures of up to over $4,000 for a family of four living in Anaheim, excluding rent and housing. An average yearly wage of roughly $80,000 for a single individual is deemed adequate. However, you can only expect to take home approximately $5,000 per month after taxes with this pay.

Before relocating to Anaheim, California, it's something to strongly consider if you want to save money and have your wage go further. While California's minimum wage is at $14 per hour, the high cost of living will inevitably make a pit in your pocketbook.

Unfavorable climate to some

Anaheim does not receive snow since the temperatures seldom drop below 40 °F and rarely drop below freezing. While it may snow in the adjacent mountain ranges, you can keep your snow shovel and heavy winter clothes at home unless you plan skiing.

Rainfall is also in short supply; the city only receives an average of 35 days of precipitation. From November through March, the rainy season occurs when there is a higher than 10% probability of rain on any given day.

Furthermore, like the rest of California, Anaheim suffers from drought due to the low rainfall levels. The event affects 97.5 % of the state, with 33 % experiencing extreme drought. The weather authority constantly advises residents to save water in every way they can, given the severity of the drought.
Living in Chandler
Pros
Outstanding national rankings

Because you don't live there yet, it might be challenging to determine what places offer the most when you plan to migrate. Even if you've visited, you're still living like a visitor, not a resident.

Thus, national rankings are a great approach to learning about a new area since the elements used in the system are impartial and consistent across the board. Chandler, Arizona, is fortunate that it scores well in several aspects.

The rating is particular, such as Chandler being ranked first in "Best Places to Become Wealthy" or third in "Best Places to Buy a Family Home," but you can examine the facts and determine what matters most to you.

Great location

Chandler is centrally located in the Phoenix Metro Area and is easily accessible. You're just a short drive from any of Phoenix's main freeways and a reasonable commute into the city if you want to work in Phoenix yet live on the outskirts.

Also, the airport is conveniently accessible for frequent travelers, and if you go throughout the west and generally drive, it's pretty simple to get into any of the above routes.

Excellent public schools

There are two central school districts in the Chandler area: Gilbert School District and Mesa School District. Chandler offers excellent public schools regardless of where you lie on the district grid. Most of these schools score pretty well in extracurricular options and graduation and attendance rates.

Even if you live nearest one of the institutions that are not the best of the lot, there are plenty to pick from. Within a reasonable distance, you should be able to discover the right school for you or your family.

If you're having trouble deciding which school is ideal for your kid, there are many options available for parents to speak with one another, such as online chat rooms and message boards. Of course, schools are always there for prospective parents who want to visit and see what classroom sizes are like and meet a few instructors.

Shopping and dining scene

The importance of entertainment in one's life is undeniable. Whether going to a movie or eating at a nice restaurant, Chandler offers plenty of exciting things to do close to home.

Chandler, like the neighborhoods, has done an excellent job of providing residents with experiences that are pretty comparable to those found in a more affluent portion of Phoenix. It offers visually beautiful retail areas, a vibrant downtown with exciting nightlife, and a plethora of smaller local businesses that contribute to the city's non-generic, distinct atmosphere.

You'll never run out of exciting restaurants to try or places to buy, and this city will become finer as it constantly expands.
Cons
Fees charged by the homeowners' associations

Homeowners' associations or HOAs establish "ground rules" for all residents. An HOA establishes guidelines from mailbox placement to landscaping to roofing installed on a property.

Some are more restricted than others, but they are all in place to ensure that everyone in the community has excellent satisfaction with their surroundings' overall appearance and care.

Because the HOA is in charge of things like sidewalks and other community areas, HOA fees are relatively high, ensuring that finances are always available to maintain something in good shape.

Extended commute times

Although most primary roads are accessible from Chandler, it does not mean they are not congested. As Chandler's population rises, more automobiles will be on the road. Thus, you will experience extended commute times if you work outside or inside the city.

The amount of time it requires to travel during peak day hours, such as morning or evening rush hour, grows every year. While you may not have to go a great distance in terms of mileage, you can find yourself spending more time in the vehicle than thinking of relocating to Chandler.
Anaheim or Chandler – Which Is More Expensive?
The cost of living index states that Anaheim is 32.9% more expensive than Chandler. The most significant component in the cost of living difference is the median home cost. The median home cost is 79% higher in Anaheim.
The table below presents the cost-of-living indices written in percentage:
| | | |
| --- | --- | --- |
| Living expenses | Anaheim | Chandler |
| Housing | 257.1% | 138.1% |
| Food & Groceries | 102.5% | 99.0% |
| Health | 93.4% | 92.5% |
| Utilities | 97.4% | 101.6% |
| Transportation | 118% | 112% |
Data is 100 = US National Average
> 100 means more expensive than the national average
< 100 means cheaper than the national average
Housing Cost
Anaheim's cost of housing is 86.2% higher than in Chandler. Anaheim's median home cost is $762,700, whereas Chandler has only $424,900.
Utility Cost
Anaheim's cost of utilities is 4.1% less expensive than in Chandler. As of this writing, the monthly cost of necessary services (water, electricity, cooling, etc.) in Chandler for an 85-square-foot apartment is $228.57, whereas, in Anaheim, it is only $153.19.
Food and Groceries Cost
The cost of food and groceries in Anaheim is 3.5% more costly than in Chandler. Chandler sells white rice at $4.41 a kilo, but it costs $6.06 in Anaheim.
Transportation Cost
Anaheim's transportation cost is 5.4% higher than in Chandler. In Chandler, you will only spend $1.50 for a one-way local transport ticket, compared to $2.00 for Anaheim.
Healthcare Cost
Anaheim's healthcare cost is 4.0% higher than in Chandler. If you plan to visit an optometrist in Anaheim, that will cost you roughly $110.59, while in Chandler, that is only around $101.35.
Is Anaheim Bigger Than Chandler?
The latest census shows Anaheim has 21.83% more residents than Chandler. But Chandler is 21.54% bigger than Anaheim in terms of land area.
Anaheim is the 10th biggest city in California and the 56th in the United States in 2020, with 349,366 people. The city's population has grown by 3.90 % since the 2010 census, which reported 336,265. It has a dense population of 6,943 residents per square mile, with a total area of 51 square miles.
Conversely, Chandler is the 4th biggest city in Arizona (after Phoenix) and the 77th in the United States in 2020, with 273,102 people. It has a dense population of 4,194 persons per square mile, stretching 65 miles. The city's population has grown by 15.66 % from the 2010 census, which reported 236,123.
Is Anaheim Safer Than Chandler?
Chandler is safer than Anaheim, according to crime statistics. Chandler has a crime index of 27, but Anaheim only recorded 14 on a scale of 100 (100 = safest). In addition, Anaheim has a high crime rate of 29.18 per 1,000 population, compared to 19.71 in Chandler.
Both cities have received a better crime index than other cities in America, and they are both safe to live in when it comes to crime security. Anaheim has just 10,122 yearly crimes, with 8,880 property crimes and 1,242 violent crimes. With 199 crimes per square mile, your chances to be a violent and property crime victim are 1 in 279 and 1 in 39, respectively.
But to compare Anaheim to Chandler, Chandler is much safer; the city has only 5,441 crimes committed each year, including 4,898 property-related and 543 violent-related offenses. As a result, it has only recorded 84 crimes per square mile. In this city, the probabilities of becoming a violent and property crime victim are 1 in 508 and 1 in 56, respectively.
Is Anaheim Warmer Than Chandler?
The average temperature in Anaheim is 46°F to 85°F, whereas the typical temperature in Chandler is 39°F to 106°F all year. As a result, Chandler is warmer than Anaheim.
Summertime in Chandler is hot and dry, the wintertime is frigid, and the weather is bright all year. The city's temperature ranges typically from 39°F to 106°F throughout the year, with temperatures seldom falling below 31°F or rising over 111°F.
Meanwhile, it is cold and partly cloudy during the winter in Anaheim, while its summers are short but warm; they're also dry and clear. The city's temperature usually ranges from 46°F to 85°F over the year, and it rarely goes below 39°F or above 94°F.
The best time to visit Anaheim for outdoor activities is late May to early October. If you prefer Chandler, its perfect times are from late May to early July and from late August to late September.
Is Anaheim Better Than Chandler?
Chandler obtained a livability score of 84 (exceptional), while Anaheim got a grade of 62 (below average). Thus, Chandler is better than Anaheim in terms of the livability index.
Chandler is one of the best areas to live in compared to other cities in America based on the national average. The city is rated 4th in Arizona and 532th in the United States, with a livability score of 84 over 100. Chandler scored great results for amenities (A+), crime (B), housing (B), weather (B+), and education (B-). As a result, this city is among the top 10% of all cities in the United States.
Anaheim has a livability rating of 66 out of 100, and its rate for the weather is incredibly high (A+). With the excellent weather results, you have a chance to enjoy its various professional sports organizations or take advantage of many foods and shopping opportunities.
Anyone moving to Chandler or Anaheim will have a fantastic time. Don't rush into deciding on where to reside in either city!
Did you find what you were looking for, or is something missing? Let me know in the comments below.