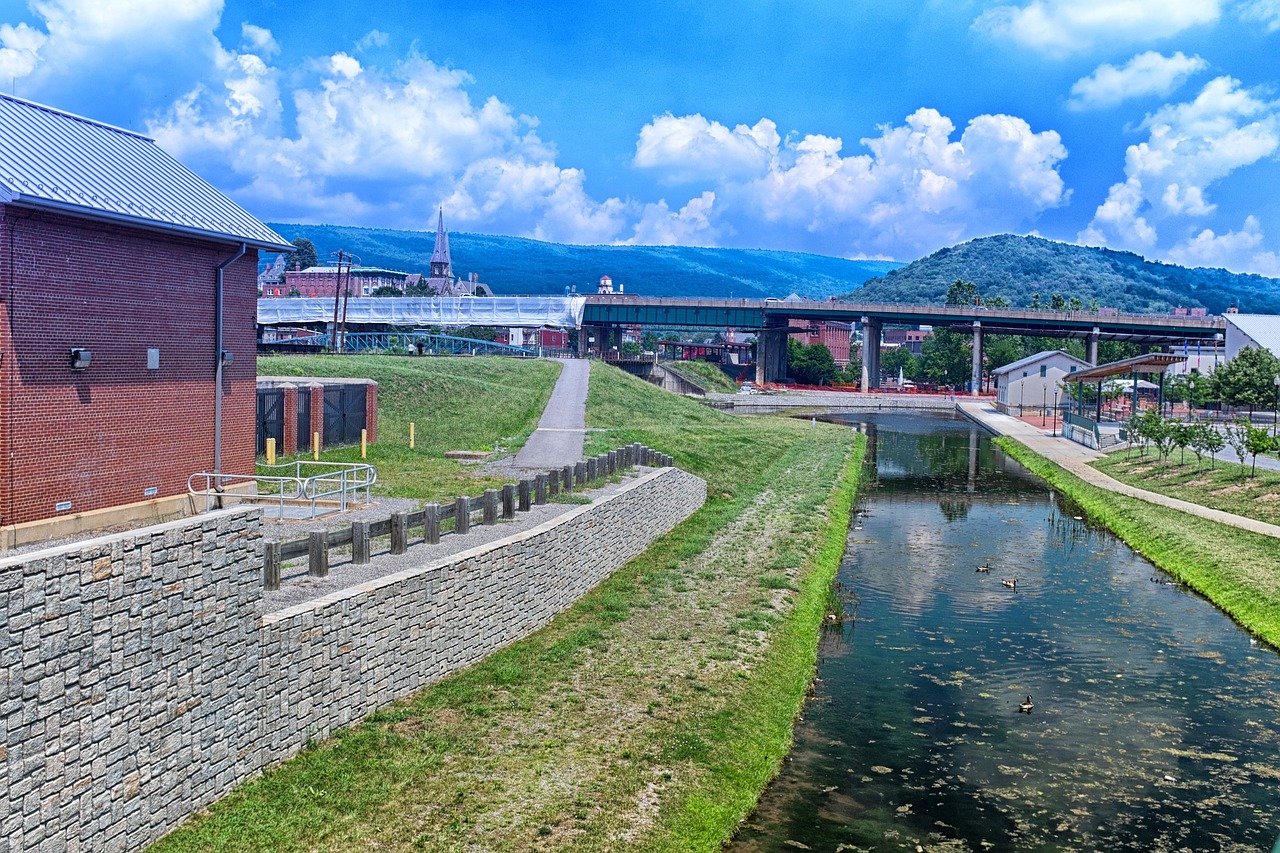 Both Anaheim and Chesapeake have solid educational institutions, various outdoor activities, and excellent job prospects. The distinction is that Anaheim is in a terrific location, while Chesapeake is well-connected with its transportation networks.
Anaheim has a vast and diversified population in the broader Los Angeles area. It is in Orange County and is known for its attractive neighborhoods and healthy economy. Because of its location, it's no surprise that this city attracts much attention across the country.
Meanwhile, Chesapeake is a calm haven on the Virginia shore and many inhabitants like this thriving city's relaxed pace and laid-back ambiance. Its beautiful sites and natural features add to the area's high quality of life. Also, a semi-custom house is ideal for its people.
Both cities have so much to offer that choosing between them is difficult. Fortunately, this comprehensive comparison of Anaheim vs. Chesapeake's advantages and disadvantages will help you decide which city is best for your needs.
What Are the Pros and Cons of Anaheim vs. Chesapeake?
Whether you select Anaheim or Chesapeake, you can be sure that you'll have access to outstanding schools, endless outdoor activities, and easy-to-find jobs. The most significant disadvantages if you choose Anaheim are the transportation and cost of living. Meanwhile, if you reside in Chesapeake, you must consider the city's poverty rate and violent and property crimes.
Living in Anaheim
Pros
Great local attractions

Many people go to Anaheim each year to see the world-famous Disneyland/California Adventure Park, the state's most popular tourist destination. Consider living here, and you'll have easy access to this enchanted country whenever the mood strikes!

The Anaheim GardenWalk, located near the Disneyland Resort gates, is a pedestrian-friendly entertainment zone offering retail and food options. On the GardenWalk, you'll find national chains like P.F. Chang's, The Cheesecake Factory, Johnny Rockets, and Grasslands Meat Market.

Anaheim's Angel Stadium is another well-known tourist destination. The Anaheim Angels, one of the best baseball clubs in the league, call this stadium home. An excellent method of getting an idea of the city's culture is to attend a baseball game.

If you want more, Oak Canyon Nature Center is a 58-acre nature center featuring miles of hiking paths, a stream, and a small museum and interpretive center with live exhibits and intriguing information.

Growing job prospects

Anaheim's job prospects are growing with the city's booming tourist business. There are already more than 18,000 workers at Disneyland Resorts, and that number is expected to grow as the park expands.

In addition to its tourism industry, the area has a high chance of attracting new businesses. Big companies like AT&T, Anaheim Memorial Medical Center, Kaiser Foundation, and L-3 Communications provide good employment opportunities in the area.

Excellent learning institutions

'A' and 'B' ratings imply that Anaheim schools can provide high-quality education to their student population. Anaheim is home to over a hundred academic institutions, two of which are in the top 100 in California. These are the Valencia High School and Bernardo Yorba Middle School.

Students in Anaheim can also choose from a wide range of top-notch private schools. It's possible to check out local community colleges and universities. Their degree programs include many disciplines.

Also, two-year degrees and practical training are available from nearby outstanding universities, including Chapman University and California State University.

Ideal place

The city's central position makes it easier to access additional amenities and activities. Access to beaches and the Pacific Ocean is straightforward, even though the town is not located directly on the shore.

People in Anaheim have easy access to nearby cities, including Long Beach, Los Angeles, Santa Barbara, and even New York City. You can easily travel to any of these locations from Anaheim if you work there.
Cons
Traffic jams

Because of its dense population and reliance on cars, Anaheim is prone to traffic jams. You'll have a hard time getting about the town without a vehicle. In addition, the city's public transportation system is severely lacking.

Be prepared for potential traffic congestion when traveling to or from Los Angeles. One of the most congested and densely packed cities in the United States is Los Angeles.

Increasing costs of living

Anaheim's high cost of living is one of the significant drawbacks of a tourist-centric city. The living expenses in Anaheim are 148.5% more than the national average.

Housing is likely to be the most significant monthly expense you'll have to cope with if you live in this city. If you choose to buy a lovely house, you'll need at least $500,000 and $2,000 a month for rent.
Living in Chesapeake
Pros
Excellent schools

About 30% of the people in Chesapeake are college graduates. The city has numerous excellent public and private schools. The fact that 74.5% of high school graduates attend two or four-year college courses demonstrates that most schools do better than the national average.

Here are among of the accessible, prominent educational institutions in the city:
Christopher Newport University
Eastern Virginia Medical School
Hampton University Norfolk State University
Chesapeake Center for Science & Technology
Tidewater Community College
The Grassfield Technology Academy
Old Dominion University
Regent University and Virginia Wesleyan College
Great transportation
Since Chesapeake's establishment, the transportation industry has played a significant role in its development. The Chesapeake Expressway and the Veterans Bridge are two toll roadways. Several US routes, including US 460, US 58, US 17, US 13, 1-64, 1-664, 1-464, and SR 168, service the city.
The Dismal Swamp Canal, which runs through Chesapeake, is the country's oldest artificial canal. Also, there are more than eighty different bridges and overpasses in Chesapeake.
Its primary mode of public transportation is the Hampton Roads Transit bus system.
Furthermore, it is home to the Intercoastal Waterway. Freight from the city's ports is transported by five different railways.
Although the city has its airport, most inhabitants fly into Norfolk International Airport instead.
A multitude of outdoor activities
Outdoor activities predominate in Chesapeake's social scene. It's what the city was made for.
People are regularly seen outdoors enjoying sports such as football, soccer, baseball, basketball, and golf. Many cities feature green spaces where people can relax, play, and enjoy picnics. Museums and galleries are available for anyone interested in fine art.
Competent job market
In Chesapeake, individual employee salaries average $32,000, slightly higher than the national average per capita income. The unemployment rate is 2.5%, much lower than the national average of 5%. Operations Manager, Office Manager, and Project Manager are all standard job titles here.
Educational Services, Retail Trade, and Health Care and Social Assistance are the most critical sectors in Chesapeake. The city's highest-paying industry is public administration. Among the major employers in the town include:
Chesapeake City Public Schools
Chesapeake Regional Medical Center
LTD Hospitality Group
Sentara Healthcare
QVC
HSBC Finance
Cox Communications
Hewlett Packard
Cons
Higher violent and property crimes

Chesapeake's violent and property crimes are higher than national averages. Only 20% of American cities have a crime rate greater than Chesapeake.

In Chesapeake, your risk of being a crime victim is 1 in 46. Vehicle theft, arson, robbery, and burglary account for most criminal activity in the city, with serious crimes such as aggravated assault, armed robbery, rape, or murder coming in second.

We'll see whether Chesapeake is more dangerous than Anaheim in the second half, so don't draw any conclusions just yet.

High poverty rate

Based on the recent data, only 7% of the city's population is over the poverty level, even with such high employment rates.
Anaheim or Chesapeake – Which Is More Expensive?
Based on the overall cost of living excluding taxes, Anaheim is 48.9% more expensive than Chesapeake. The most significant factor in the cost of living difference is the median home cost. The median home cost is 142% higher in Anaheim.
The table below shows you the cost-of-living indices written in percentage:
| | | |
| --- | --- | --- |
| Living expenses | Anaheim | Chesapeake |
| Housing | 257.1% | 116.9% |
| Food & Groceries | 102.5% | 100.0% |
| Health | 93.4% | 104.9% |
| Utilities | 97.4% | 97.4% |
| Transportation | 118% | 101.2% |
Data is 100 = US National Average
> 100 means more expensive than the national average
< 100 means cheaper than the national average
Housing Cost
Anaheim's cost of housing is 119.9% higher than in Chesapeake. Anaheim's median home cost is $762,700, whereas Chesapeake has only $314,600.
Utility Cost
Both cities have the exact cost of living index value in the utility category.
It interprets that your expenditure on different essential utilities is similar in Anaheim and Chesapeake on average. The essential utilities considered in the calculation include electric bills, natural gas, heating oil, propane costs, and comfort indices based on year-round and seasonal conditions.
Food and Groceries Cost
The cost of food and groceries in Anaheim is 2.5% higher than in Chesapeake. For example, the current market price of chicken fillets in Chesapeake is only $8.66 per kilogram, whereas it is $9.55 in Anaheim.
Transportation Cost
Anaheim's transportation cost is 16.6% higher than in Chesapeake. For example, the current price of gasoline is $0.93 per liter in Anaheim, whereas, in Chesapeake, that is only $0.57.
Healthcare Cost
Anaheim's healthcare cost is 11.6% less expensive than in Chesapeake. If you visit a doctor in Anaheim, you will only spend $100.28, whereas, in Chesapeake, that is $130.00.
Is Anaheim Bigger Than Chesapeake?
Based on the 2020 Census, Anaheim has 27.79% more residents than Chesapeake. However, Chesapeake is 87.47% bigger than Anaheim in land area.
Anaheim is the 2nd most prominent city in Orange County regarding the land area, behind Los Angeles. With a population of 349,366, it is the 10th biggest city in California and 56th in the United States as of 2020. Across its 51-mile length, Anaheim's population density is 6,943 persons per square mile.
Since its inception in the late 1800s, Anaheim has grown steadily. Residents and tourists will continue to flock to the town because of its strong economy and wide range of cultural attractions.
Conversely, Chesapeake, Virginia, is the 2nd biggest city in Virginia (after Virginia Beach) and 90th in the United States in 2020, with 252,263 people. The city is increasing at a speed of 0.99% each year, and its population has risen by 13.53% since the 2010 census.
It has a population density of 745 persons per square mile, extending 351 miles. Chesapeake is the state's 2nd most significant metropolis in terms of land area.
Is Anaheim Safer Than Chesapeake?
With 100 being the safest, Chesapeake has received a considerably high crime index of 25, whereas Anaheim has only obtained 15. Thus, Chesapeake is safer than Anaheim.
In Anaheim, California, the likelihood of becoming a victim of violent crime is 1 in 284. While in property crime, you have a 1 in 40 probability to be a victim of such. Overall, In Anaheim, your risk of being a victim of crime is 1 in 35.
According to the analysis of March 2022, there were 370 registered sex offenders residing in Anaheim as of California and other state listings. In the city, the ratio of all citizens to sex offenders is 949 to 1.
Meanwhile, your chances of being a victim of a violent crime in Chesapeake are 1 in 243. A property crime, such as car theft, personal property theft, or burglary, has a 1 in 56 chance to happen to you.
In this city, your total probability of being a victim of crime is 1 in 46.
It is safe to conclude that Chesapeake is safer than Anaheim with the data.
Is Anaheim Warmer Than Chesapeake?
Chesapeake's average temperature throughout the year ranges from 34°F to 88°F, whereas Anaheim has 46°F to 85°F. Thus, Anaheim is warmer than Chesapeake.
Short, hot, dry, and clear summers characterize Anaheim. The average annual temperature ranges from 46°F to 85°F, with lows of 39°F and highs of 94°F being very unusual.
August is the warmest month in Anaheim, with a typical high of 85°F and a low of 65°F. From July 4 to September 27, the hot season lasts 2.8 months, with an overall daily high temperature of more than 82°F.
Meanwhile, there is a lot of humidity in the air during the summer months in Chesapeake. Temperatures typically range from 34°F to 88°F throughout the year, and seldom fall below 22°F or rise over 95°F.
There are an average of 72°F up to 88°F temperatures in July in Chesapeake, making it the warmest month overall. A high of 81°F is the standard daily from May 30 to September 15 during the hot season, lasting 3.5 months.
Is Anaheim Better Than Chesapeake?
On the livability scale, Chesapeake scored 71 out of 100, while Anaheim got 62. Thus, Chesapeake is better for overall quality of life than Anaheim.
With its livability score, Anaheim ranks 47th among all American cities and has an excellent rate for its weather. However, when considering relocation to Anaheim, real estate affordability is likely the most significant factor to consider.
Meanwhile, Chesapeake has a livability rating of 71/100 and is rated 360th in Virginia and 12,169th in the United States. It has good amenities and quality education. Compared to Anaheim, this city stands out because of its inexpensive housing costs.
Is there anything you're searching for that you didn't find? Let us know in the comments below.