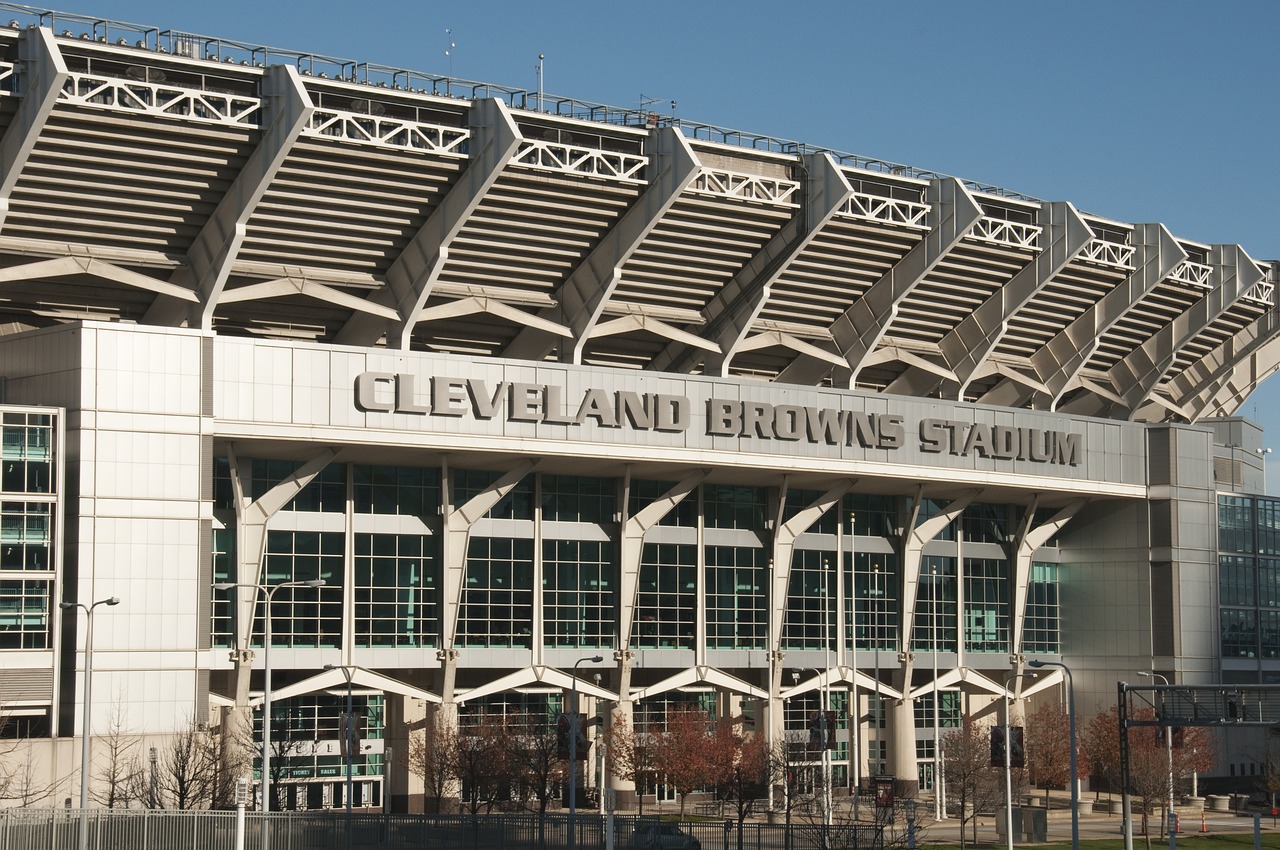 Cleveland evolved as a service-based economy paired with a low cost of living and vigorous outdoor activities. This city is also a sports-based place with great cultural institutions making it one of the best places to live compared to Anaheim. Meanwhile, Anaheim's international popularity is because of Disneyland Resorts and Hotels.
Cleveland in Ohio is a perfect place to relocate with its expanding job market and low cost of living. You will never run out of outdoor activities to do here, and also their sports culture is remarkably excellent. Everyone will love the abundant green spaces that fit any open-space activities.
Anaheim's tourism industry is one of its strong points. Additionally, the place is also one of the safest American cities. Many amusement parks give people a lot of fun time. However, residing in this city means paying more for every living cost possible.
It isn't easy to decide whether to spend your new life in Anaheim or Cleveland. Well, a few resourceful lists can help you make the most important choice about which town is worth it.
What Are the Pros and Cons of Anaheim Versus Cleveland?
Cleveland's perks include low-living costs, multiple job opportunities, and a sports-oriented city, but be prepared to experience a variety of natural disasters in the area. Meanwhile, Anaheim's advantages focus on its world-class tourist attractions, fine weather, and vibrant open spaces, but living here will cost you more than what you expect.
Living in Cleveland
Pros
Variety of Job Options in Cleveland

Cleveland, Ohio's top advantage is its growing employment opportunity. The unemployment rate in this metropolitan is 6.8%, with a job growth rate of 1%. The city is home to almost 11 Fortune 500 companies, including National City Corp, Lincoln Electric Holdings, and Applied Industrial Technologies.

Your career in Cleveland will further prosper because there are around 150 international companies in this metroplex where most of which specialize in automotive, manufacturing, and aerospace.

Cost-efficient City

Next to Cleveland's job market is its cheap living expenses advantage. You will be living in a cost-efficient place if you decide to relocate to this town. One of the categories that Cleveland boasts is its housing prices.

The accommodation is pretty affordable, with a median of $53,500 and a monthly rental fee of $900 for a single apartment. Industrial Valley, Woodland Hills, Glenville, and Goodrich-Kirkland are among Cleveland's cheapest available parts of town.

Remarkable Cultural Institution

Cleveland's most famous cultural attraction is the Rock and Roll Hall of Fame and Museum, a 150,000 square foot area with seven floors, vast exhibits, and four film theaters. The place will show you how incredible Elvis Presley and the Beatles are throughout their career.

You will never run out of historical and cultural places to visit in town. There are over 36 non-profit art galleries and museums around the city limits. Learning about Cleveland's culture is definitely worth your while.

Cleveland is a Sport-Haven Place

Cleveland residents' love for the sport is pretty overwhelming. There are several sports teams that the city is very proud of, including Cleveland Cavaliers from the NBA, Cleveland Indians, which is their Major League Baseball team, and the Cleveland Browns, their National Football League representative.

Cleveland fans are incredibly faithful, and you will undoubtedly feel the warmth of their unwavering sport-love if you happen to be at the Rocket Mortgage FieldHouse. The historical win for game six was made by the Cleveland Cavaliers in 2016, making them the season's NBA champion.
Cons
The City Is Prone to Natural Disasters

Cleveland, Ohio, experiences heavy rain and snowfall at some point, and these phenomena can cause severe natural disasters. Ohio ranks 29th in the country regarding the money spent on cleaning and mending after a natural catastrophe.

Cleveland's most expensive natural calamities were severe flooding, heavy snow, and tornadoes. You must make preparations for this type of awful situation, which is a massive disadvantage.

High Criminal Offenses

Cleveland has its share of being one of the most dangerous cities in America, and this is not appealing. The crime rate in this place is pretty high, with a crime index on its violent and property category that exceeds the national standard.

There were 107 murders and nearly 6,000 violent crimes in the community on the FBI's database. The violent crime rate per 10,000 residents was 69.2, which is way higher than the nation's median of 22.7.
Living in Anaheim
Pros
Internationally-Recognized Tourist Destinations

Anaheim's perks have gone globally all because of Disneyland Resorts. The place is home to Mickey Mouse and all the fun attractions brought to you by Walt Disney. However, there's more to this metroplex than just amusement parks.

Anaheim boasts its Skyzone Anaheim- an indoor trampoline park with lots of fun things to do. Also, the city is pretty known now as a brewery district in California. Do not miss the Anaheim Packing District: Food Hall to complete your lists.

The Beautiful Californian Weather

Anaheim, California, has a significant portion of having nice weather throughout the year. The city has more sunny days and experiences little to no frost. There are occasional days that the climate will get gloomy due to June Gloom. However, sunny skies are always prevalent.

Yorba Regional Park

If Anaheim has its fine weather, it is good to celebrate it in a vast open space such as the Yorba Regional Park. The greenery is about a 140-acre park with four different lakes in it. There are also a variety of trails and other amenities that everybody will appreciate.

One of the park's main draws is its long bicycle trail that follows the Santa Ana River. You can also lay back at the park's public picnic tables, which number around 400, ensuring that you never run out of places to sit and unwind.

Angel Stadium and Honda Center

Anaheim's love of sports resulted in large tournament venues such as Angel Stadium and Honda Center. The city has champion teams, the Anaheim Ducks and the Los Angeles Angels, which draw thousands of supporters from all over the city.

On the weekend, you can watch several sports in these two massive centers, which can hold nearly 20,000 people in one event.

Anaheim's Secure Premises

Anaheim belongs to American cities that are pretty safe because of its low crime index. Given that the place has over 20 million tourists every year, it is a significant advantage to keep the city from having a high concentration of criminal offenses in its neighborhood.
Cons
High Priced Housing Market

You need to get ready to spend a lot if you want to live in Anaheim. The cost of living in this place is a kind of luxury, especially their accommodation. The city has a high home median price where you need to have at least $500,000 to purchase a house and a rental fee of $2,000 per month.

The increased commodity prices in this city are all because of the tourists visiting their world-class attractions, which is not a good thing for its residents.

Sluggish Anaheim Economy

Anaheim city has a booming tourism industry, generating billions every year. However, its overall economic health is still lagging. The poverty rate of this city is 14%, while its unemployment percentage is 7.5%, which are all higher than the national median.

If your career does not revolve around its major business category, you need to look for one in the nearby Los Angeles area. This town has few job prospects, aside from its tourism industry. Even the metroplex's future job growth of 32% does not exceed the national standard.
Anaheim Or Cleveland – Which Is Cheaper?
Cleveland is one of the cheapest places in the overall cost of living index in most American cities. This perk makes Cleveland less expensive than Anaheim, where the place is about 52.3% less costly, and its housing market is also 91% cheaper than the statistics of Anaheim.
Cleveland's ratings do not exceed the national standard, and its inexpensive finds are its significant advantage.
Comparison Table of Living in Anaheim, California vs. Cleveland, Ohio
| | | |
| --- | --- | --- |
| Living Expenses | Anaheim, California | Cleveland, Ohio |
| Housing and Rent | 257.1% | 23.1% |
| Utilities | 97.4% | 94.9% |
| Food And Groceries | 102.5% | 93.5% |
| Transportation | 118% | 90.5% |
| Health | 95.9% | 82.4% |
| Miscellaneous | 104.4% | 104.4% |
Based on the Data of which 100 = U.S. National Average
>100 means more expensive
<100 means cheaper than the U.S. average
Housing and Rent Costs
Living in Cleveland is one of the most favorable things because its housing market is extremely cheap. The 23.1% index of this town is less than the national average, and you can purchase your house for only $53,500. The monthly rental fee for single accommodation in this area is also around $1,085.
Meanwhile, the opposite goes to Anaheim because its prices are close to luxury. The average home value in this place is $594,400, whereas the rental lease per month is around $2,871.
Utility Costs
Living in Cleveland will make you pay less for your utility expense than in Anaheim. Even if both city's percentiles do not exceed the national median, Cleveland is slightly lesser than Anaheim. Living in either one of the two places will let you pay around $300.00 for your essentials such as water, electricity, phone bills, and internet connection.
Food and Groceries Costs
Foods and groceries in Cleveland are inexpensive when compared to Anaheim. The low percentile of this metroplex which is 93.5%, is justifiable because of the cheap finds in this city, primarily locally-produced foods found in the West Side of Cleveland.
Meanwhile, Anaheim has high pricing because most consumers are tourists. Its food and grocery pricing evolves around the preference of its visitors.
Transportation Costs
Cleveland's transportation cost is cheaper than Anaheim's. The average transport price of this city falls below the national median, where the city's Regional Transit Authority runs free trolley buses every weekday. Meanwhile, the limited public transportation in Anaheim makes transit costs high.
Health Care Costs
Cleveland is 13.9% less expensive than Anaheim regarding medical care costs. Both cities' proportions are below the national median, a positive factor.
Cleveland and Anaheim's varying healthcare costs depend on doctor visits, treatments price levels, and other health-related diagnostic procedures.
Taxes
Anaheim, California, has a 7.8% sales tax and an income tax rate of 8%. On the other hand, Cleveland, Ohio, has an 8.5% sales tax and a 5% annual income tax. Both places impose tariffs that are higher than the national average.
Is Anaheim Safer Than Cleveland?
Anaheim has a low crime index in its violent and property-related cases, making it safer than Cleveland. The city's violence cases are significantly down, having 22, while Cleveland has a high 72.5 index.
Anaheim is one of the most secured towns in the United States regarding low assault-related crimes. The city has a record of 10,122 annual crimes, where 1,242 are violent, and 8,880 are property-related.
On the opposite, Cleveland is superior in this category, with over 21,719 annual criminal offenses recorded, 6,281 is related to assault and homicide, while 15,438 comes from real estate offenses.
Is Anaheim Bigger Than Cleveland?
Cleveland is substantially bigger than Anaheim in terms of land area and population. Cleveland City has a population of 378,589 in its 77.7 square mile area, while Anaheim has a resident of 353,676 in its total landmass of 50.3 square miles.
Cleveland has a slight edge when we talk about the total landmass and its inhabitants, where its population density is 4,872.4 people per square mile. The city stretches from Lake Erie to Bratenahl, and Euclid borders in the northwest portion. The town also has around 34 neighborhoods, which expands to cater to the growing population of the metroplex.
Meanwhile, Anaheim has a small land area and has a growing population creating a denser town. The city has a population density of 7,028.4 people per square mile. The place goes along the east-to-west stretch of the 91 freeway from the Orange-Riverside border to Buena Park.
Is Anaheim Warmer Than Cleveland?
Anaheim is warmer than Cleveland, with 280 sunny days than Anaheim's 166. Anaheim receives no snowfall and obtains very little precipitation of 14 inches, the opposite of Anaheim's 54 inches of snowfall and 38 inches of rain.
Anaheim has beautiful California weather, with more sunny days than cloudy days. There is no snow in the city, and White Christmas fans will be disappointed. Opposite to Anaheim's warm weather is Cleveland's freezing winter chills.
Cleveland City's rainfall ties the national average of 38 inches all year round. Wet days in this city are frequent, with heavy precipitation falling primarily in the eastern suburban area. The place has a continental climate where you can experience four distinct seasons and, at times, give you infrequent natural disasters.
Is Anaheim Better Than Cleveland?
Cleveland has a growing service-based economy and many job prospects to look at while paying for a low cost of living expenses, making it better than Anaheim. On the contrary, Anaheim is better than a tourist destination because of its luxury living expenses.
Living in Cleveland will give you a better place to plant your roots. You can enjoy the variety of jobs here that can help you upskill while paying less for most of your commodities. There are many things to do in the city for everyone, and you will appreciate sports here more than any other place in Ohio.
Meanwhile, living in Anaheim is expensive because of its luxurious housing market and other high-priced commodities. The city, though, is pretty secure with lots of world-class attractions. The slow economic growth in Anaheim is one of its major setbacks.
Cleveland will give you a comfortable lifestyle with promising career growth paired with an inexpensive cost of living. On the contrary, Anaheim is a tourist destination with a secure neighborhood that is an excellent place to visit rather than a home to relocate.
Anaheim, California versus Cleveland, Ohio – Where do you consider moving? Let me know your thoughts below.