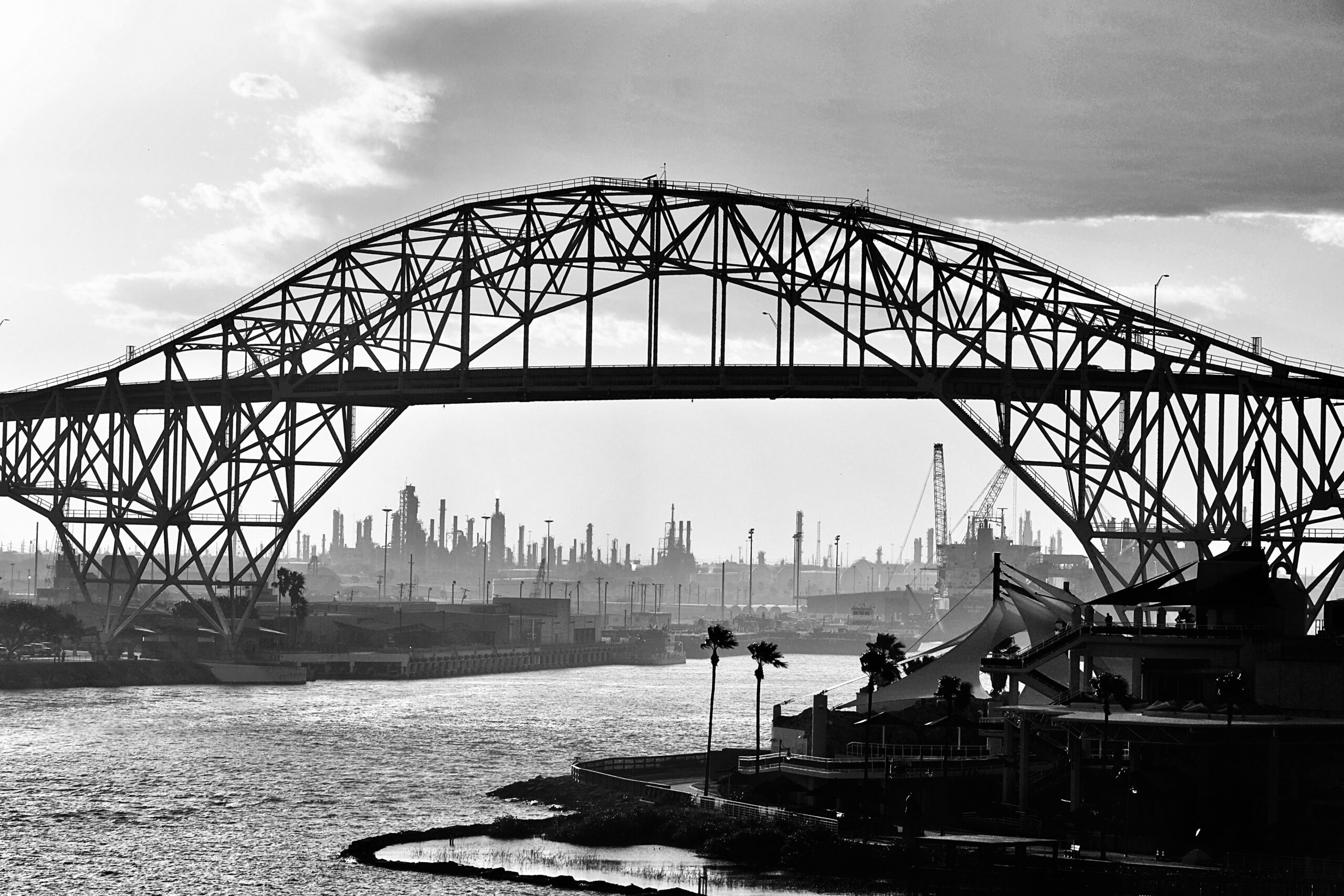 Corpus Christi is the best place to live because it boasts cheaper living expenses, rich history, and is safer. Contradictorily, Anaheim offers employment opportunities yet has very high living costs.
Located away on the Texas coast of the Gulf of Mexico, Corpus Christi is a peaceful seaside community with a strong economy owing to the Port of Corpus Christi, America's third-largest port.
Many investors and homeowners have relocated to this tranquil city in recent years, which is no surprise.
Anaheim is most known for being the home of Disneyland, but it has grown into one of Southern California's most significant towns since then. For the entire family to enjoy, there are several activities and amenities.
Although Anaheim has better employment opportunities, the expenses are way higher than Corpus Christi, which is troublesome for those who have just moved to the city.
What are the Pros and Cons of Anaheim vs. Corpus Christi?
Corpus Christi suffers from job shortages yet offers a moderate cost of living and a safer environment. In comparison, residents in Anaheim benefits from its bustling economy and tourism, but the city's living expenses can be too high.
Living in Corpus Christi
Pros
Moderate living costs

Compared to other major Texas cities, the cost of living in Corpus Christi is comparatively low.

To get more exact, the median property price in Corpus Christi is $188,500. The median property house in the area is around 25% less than the average house in Texas and 35% less than the rest of the United States.

The health and energy costs are higher than the national average, which balances the low rental rates in the metro. Even after accounting for all of these factors, the cost of living in Corpus Christi is nearly 20% cheaper than the national average.

Deep history

Corpus Christi has a long and glorious history, including participation in several conflicts.

Many historical monuments are in downtown Corpus Christi. Other museums are for the soldiers who guarded the Corpus Christi border.

The late Selena Quintanilla-Pérez was also intimately identified with this seashore city.

People may visit many of the late singer's possessions at the Selena Museum, which includes exhibits of her accolades, unique dresses, autographed CDs, and a gift store at the end.

Near the coasts

One of the best reasons to adore Corpus Christi is its proximity to the coast. You won't need to go on a beach vacation because the city offers enough beaches and coastal activities to keep you near the sea every day.

Surfing, windsurfing, and kitesurfing are fun activities to try in Corpus Christi. When you arrive, go to the Texas Surf Museum to introduce Texan surf culture or to Bob Hall Pier to observe surfers.

Throughout the year, beach parties and festivities are popular. South Padre Island is well-known for its beaches and the college students that visit.

Diverse food scene

Corpus Christi has a diversified culture with various foods to offer. Fusion meals, a wide range of options, farm-to-table options, and local eateries with unique specialties will tantalize your taste buds.

The city is also known for selling delicious, fresh seafood and the ability to prepare what you catch while fishing. Local brewers offer a sampling of Corpus Christi's well-produced beer.

Most restaurants have outside seating, so you can enjoy your weekend breakfast while taking in the stunning Corpus environment.

Excellent place for family

Corpus Christi is a fantastic city in which to raise a family. Corpus Christi is a cheerful, family-friendly city with a warm and inviting atmosphere.

Corpus Christi has above-average public schools in terms of education. Several schools in the city have a 7 out of 10 or above ranking, which is good.

Families will appreciate living in this coastal town since many things are to do all year.
Cons
Job scarcity

Corpus Christi has a 5.80% unemployment rate as of December 2021. The unemployment rate in the city is greater than the 4.30% in Anaheim. As a result, Corpus Christi has a higher job scarcity than Anaheim.

In Corpus Christi, there are just a few work opportunities. The Naval Air Station is the city's largest employer, and government vocations make up more than half of the city's other top 20 employers.

The service, construction, fabrication, and healthcare industries account for the bulk of the other vocations offered. If you're looking for a job in technology or the arts, Corpus Christi is probably not the city for you.

Temperamental weather and hurricanes

The weather in Corpus Christi may be highly fickle during various year periods. The weather in Corpus Christi may shift dramatically from terribly wet to bright and sunny in a single day.

The continuous weather changes might irritate some individuals, especially if they don't enjoy humidity.

Corpus Christi receives 33 inches of rain annually, significantly less than the national average. Even during the dry season, rain often falls in the city.

Hurricanes are the most common natural disaster threat in Corpus Christi. Due to high winds and storms, Corpus Christi is ranked third among the "most vulnerable to natural disasters."
Living in Anaheim
Pros
Music venues

Anaheim's vast assortment of music venues caters to a broad spectrum of musical types, with the House of Blues in Anaheim GardenWalk being one of the most well-known.

House of Blues has four unique locations, including a vibrant restaurant and bar, a multi-story concert hall, and a VIP members-only club featuring live music and events all night long.

"The happiest place on Earth"

Disneyland may be smaller than Disney World in Orlando, Florida, in shops, restaurants, and Disney-themed rides. Still, the theme park provides numerous unique rides and experiences that set it different.

There's even a Downtown Disney section with vibrant nightlife and after-park entertainment. Check out the Incredicoaster, Indiana Jones Adventure, Guardians of the Galaxy Mission: Breakout, and Star Wars: Galaxy's Edge, among other exciting rides.

There are a variety of resort hotels in the neighborhood, including Disney's Grand Californian Hotel and Spa, Disneyland Hotel, and Disney's Paradise Pier Hotel. There are also several hotels nearby that are not on Disney property to consider.

Above-average schools

Your children will enjoy their new home in Anaheim as much as you do because of the excellent education they will get.

Anaheim Hills Elementary, Crescent Elementary, El Rancho Charter School, Orangeview Junior High, Canyon High, and Western High are among the finest public schools in the US, with scores above average.

Acaciawood Preparatory Academy and Cornelia Connelly High School are only two of the many private institutions available to pupils.

Anaheim also has many higher education options. Anaheim is home to various private and public two-year and four-year universities, making obtaining a degree a breeze.

Better economy than Corpus Christi

The average hourly wage is $19.29. The typical household income in the city is $76,075, which is relatively similar to the LA-Long Beach-Anaheim metro area's average.

Tourism is Anaheim's leading source of revenue. With almost 31,000 workers, the Disneyland Resort, which includes the Disney hotel, theme parks, and the Downtown Disney District, is the largest employer.

A significant portion of the city's jobs is also accounted for by the Anaheim Convention Center and surrounding hotels.

Below are some of the top employers in Anaheim:
Northgate Gonzales Markets
Angels Baseball
Disneyland Resort
Anaheim Marriot
Hilton Anaheim
Compared to Corpus Christi, Anaheim only has a 4.30% unemployment rate. At the same time, Corpus Christi's unemployment rate is 5.80%.
Outdoor entertainment
The Anaheim GardenWalk, part of the Anaheim Resort and caters to visitors and residents. The place has 440,000 square feet of retail stores, restaurants, and entertainment for the ardent shopper.
Every week, about 6,000 skaters visit the Anaheim Ice public skating rink.
Thanks to the year-round good weather, residents may also enjoy various outdoor activities, like bicycling, golfing, or visiting the Oak Canyon Nature Center in Anaheim Hills.
Cons
Very expensive than Corpus Christi

Among the city's cons is its expensive living costs. The metro's cost of living is more than 80% higher than in Corpus Christi. Compared to Corpus Christi, the prices in Anaheim are much more costly.

The cost of living index in Anaheim is 152.2. This index is significantly higher than the 100-point national average.

Anaheim is a wealthy city with a high cost of living. Its cost of living is much greater than the California average, demonstrating its high cost of living.

The cost of living in this city is 52.2% greater than in the rest of the country. Furthermore, it is 2.3% greater than the California average.

Overpopulated and traffic

Anaheim is highly crowded, which means that practically everything is in high demand, and there is the fierce rivalry.

The effect of this overpopulation on traffic within the city and throughout the county is dramatic. The city's reliance on automobiles, along with its closeness to Los Angeles, makes issues worse. You must be prepared for traffic if you commute regularly.
Anaheim or Corpus Christi – Which is more expensive?
Anaheim is 83.2% more expensive than Corpus Christi. In Corpus Christi, housing, groceries, transportation, and food prices are lower than in Anaheim.
| | | |
| --- | --- | --- |
| Living expenses | Anaheim | Corpus Christi |
| Housing | 257.1% | 63.2% |
| Food & Groceries | 102.5% | 92.8% |
| Health | 95.9% | 101.1% |
| Utilities | 97.4% | 101.1% |
| Transportation | 118.0% | 79.7% |
Data is 100 = US National Average
> 100 means more expensive than the national average
< 100 means cheaper than the national average
Housing
Housing fees in Corpus Christi are 306.8% cheaper than in Anaheim. The median house price in Anaheim is $571,528, while Corpus Christi's median house price is $315,423.
Food & Groceries
Corpus Christi's food and grocery are lower. A 20 pack of Marlboro cigarettes in Corpus Christi is only $6.39, compared to $8.00 in Anaheim.
Health
Healthcare costs in Anaheim are 5.1% less. In Anaheim, cold medicines good for one week are only $8.2, while a doctor's appointment only costs $108.
Utilities
Utility fees are lower in Anaheim compared to Corpus Christi. In Corpus Christi, a phone bill can cost you $210.17 per month.
Transportation
In Anaheim, transportation expenses are higher. A gallon of gas costs $3.38. Whereas in Corpus Christi, the prices are lower for only $2.17.
Is Anaheim bigger than Corpus Christi?
Corpus Christi is 9.6 times bigger in size than Anaheim. However, Anaheim has a superior economy and is slightly denser than Corpus Christi.
Corpus Christi has a 489 mi² area size and, as of 2022, has a somewhat less dense population of 350,000. At the same time, Anaheim has only 50.88 mi² with a denser population of 350,986. Thus, Corpus Christi's land area is 9.6 times bigger than Anaheim's.
Despite Corpus Christi's enormous land area, the unemployment rate is much higher than Anaheim's national average.
As of December 2021, Corpus Christi has an unemployment rate of 5.80%. Anaheim has a lower unemployment rate than its counterpart, 4.30%.
Only a few residents get employed due to fewer employment opportunities.
Therefore, Corpus Christi is more prominent than Anaheim in area size. Nonetheless, Anaheim has a much better and more prominent economy and is denser than Corpus Christi.
Is Corpus Christi safer than Anaheim?
Corpus Christi is safer than Anaheim, with a 52.43 safety scale. Corpus Christi has a crime index of 47.57, while Anaheim has a higher crime index of 53.24. As a result, Corpus Christi is a safer city.
Corpus Christi has a safety scale of 52.43, safer than Anaheim's safety scale of only 46.76. In addition, Anaheim has a higher crime count than its counterpart.
Becoming a violent and property crime victim in Anaheim is more likely than in Corpus Christi. All crime levels in Corpus Christi are moderate, which means that you will worry less about the possibility of being a victim of any crime in this city.
Thus, Corpus Christi is safer than Anaheim.
Is Anaheim hotter than Corpus Christi?
Corpus Christi has an annual average maximum temperature of 94°F. In comparison, Anaheim has longer sunny days of 280 with an average yearly high temperature of only 85°F. Corpus Christi is, hence, hotter than Anaheim.
Summers in Corpus Christi are long, hot, and unpleasant; winters are short, chilly, and windy; and the weather is partly overcast all year. The temperature ranges typically from 50°F to 94°F throughout the year, with temperatures seldom falling below 37°F or rising over 97°F.
Summers in Anaheim are brief, hot, dry. Warm months occur only from Mid-June to October annually. The temperature in Anaheim typically ranges from 46°F to 85°F throughout the year.
For comparison, Corpus Christi only has 223 sunny days, while Anaheim has 280. Therefore, Corpus Christi has shorter sunny days, whereas Anaheim has longer.
However, Corpus Christi experiences hotter temperatures from mid-May to early October. Corpus Christi is hotter than Anaheim due to the city's high temperature and longer summers.
Is Anaheim better than Corpus Christi?
Corpus Christi's residents benefit from diverse food scenes and reasonable living expenses. In contrast, Anaheim offers ample job openings, and lovelier weather yet is unsafe. Thus, Corpus Christi is slightly better than Anaheim.
Corpus Christi faces a job shortage. Despite this, the city's unemployment has slowly decreased every month from 7.5% in July 2021 to 5.80% in December 2021.
The metro has lower living expenses than Anaheim. It will be easier to reside and save money in Corpus Christi. The city is also an excellent area to start a family paired with its low crime count.
On the contrary, Anaheim's advantages aren't far from Corpus Christi's. Anaheim offers a better economy, more excellent weather, and high-quality schools are a great deal. However, the city is 80% more costly, and the possibility of becoming a crime victim is higher.
Hence, for comparison, Corpus Christi is slightly better than Anaheim.
Corpus Christi versus Anaheim – Where do you consider moving? Let me know your thoughts below.