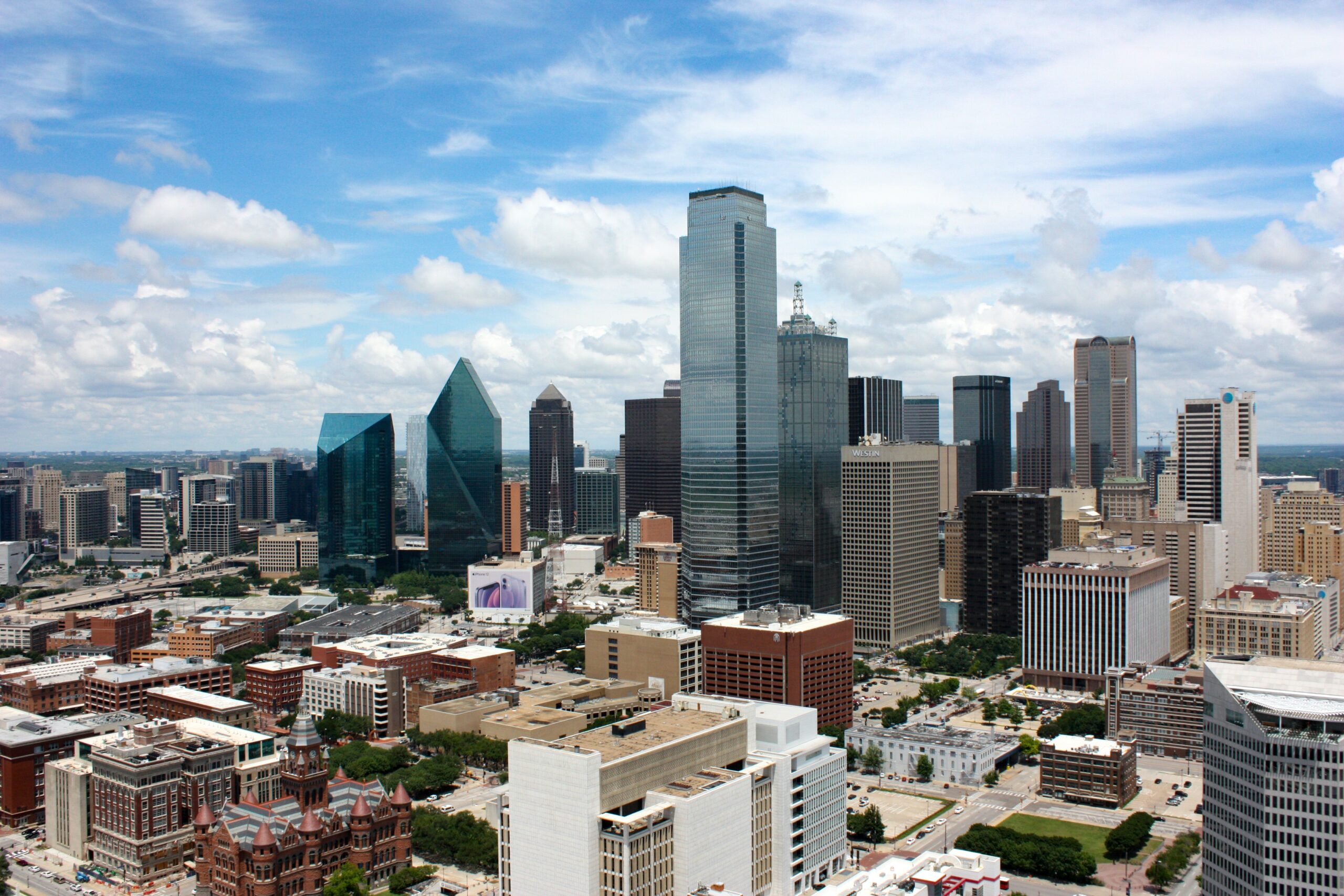 Dallas has an excellent economic status with progressive job growth and no income tax, making it the best place to relocate than Anaheim. Meanwhile, Anaheim is known for its tourist attraction and safe neighborhood with high living costs.
Dallas, Texas, is ideal for everyone, especially families, to move in. You can enjoy the perks of the southern hospitality and great educational institution in this town. The city has many job opportunities paired with fewer taxes, so it benefits your overall lifestyle.
Anaheim has Disneyland Resort which is its most famous attraction. The city is also one of the safest places in America in terms of low violent crime rate. Additionally, the metropolitan is pretty accessible to other tourist destinations nearby.
Dallas and Anaheim are great places to relocate. However, if you are looking for a place where you can have a lot of choices to advance your career and pay fewer taxes, then Dallas is a better place to consider.
Moving to either Dallas or Anaheim is a tough choice, and a piece of good information about its advantages and disadvantages will help you decide which place is better for you to relocate.
What Are the Pros and Cons of Anaheim Versus Dallas?
Dallas, Texas, is a fantastic city with advanced job progress, fewer taxes, and has the country's most prominent art district. However, the cost of living in this area is not favorable, and traffic is terrible. On the contrary, Anaheim is a tourist-magnet city with a safe neighborhood and great sports culture, but the area has limited employment opportunities, and traffic is also horrible.
Living in Dallas
Pros
Progressive Economic Status

Dallas is a business-savvy city where big companies choose to have their headquarters. The place is perfect for job hunters and entrepreneurs to find their opportunities. In recent years, the city has had job growth of about 3.3% and a projected increase of 45.1%, higher than the national standard.

Several Fortune 500 companies, including ExxonMobil and Southwest Airlines, are headquartered in the Dallas-Fort Worth Metroplex. Bank of America, Baylor Healthcare System, and JP Morgan Chase are also large industries in the neighborhood.

Dallas Has Few Taxes Imposed

One of the best deals living in Dallas is their citizens' tax benefits. Texas, where Dallas is, does not collect income taxes. Thus, you will get to keep a lot more from your paycheck.

This city's average income per capita is $31,260, higher than the national average. Most likely, residents of Dallas save as much as 10% of their salary, which is an excellent deal to suffice the city's high cost of living.

Biggest Art District in America

Dallas has one of the best benefits for art and culture lovers out there. The central urban district spans around 118 acres. The Dallas Art District is home to many buildings designed by Pritzker Prize winners than any other in the world.

Great Educational Institution

Dallas has a fair share of taking education seriously. Carroll Independent School District ranks 1st in Texas with an academic score of 10 and an academic performance index of 96.4%. There are outstanding primary, secondary, and collegiate schools that this place has for its residents.

Suppose you want to land a terrific job at any Fortune 500 company. In that case, you can consider enrolling in Dallas's top-performing collegiate schools like the University of Texas – Dallas Campus and Southern Methodist University.

Dallas-Fort Worth International Airport

One of the advantages of living in Dallas is its accessible air transit. Dallas Fort Worth International Airport is among the world's fourth busiest airports for passengers carried and the 2nd fastest-growing in the United States.

It is the most important center for American Airlines, whose headquarters is close to the airport. DFW Airport serves 26 aircraft carriers that fly to 260 destinations. Thanks to the DFW airport hub, flying for business or leisure is not a significant problem.
Cons
You Will Pay More in Dallas

Dallas has a high living cost and will make you pay more for your commodities. The housing market in this city is nowhere cheap, with an average price of about $214,700, and can rise depending on the neighborhood you prefer.

The rental fee in this place is $1,662 per month, which is likely more favorable than other major cities like New York or Los Angeles.

Traffic is Terrible

Due to the growing population in Dallas, Texas, traffic is particularly terrible. The place is one of the most extensive metropolitan areas in its state so expect road congestion, especially during rush hour.

The construction of the Interstate Highway System caused traffic which reinforced Dallas's popularity as a transit hub. The best remedy for this significant setback is having your car and finding alternative routes to save you time.
Living in Anaheim
Pros
Anaheim's Tourist Destination

Anaheim houses multiple tourist attractions. Among those famous ones are the Disneyland Resort and Disneyland Adventure Park. Not only that, some of the best deals going into Disneyland aside from seeing your favorite cartoon characters are the highly anticipated Star Wars and Avengers Assemble corner.

You can also find world-class rides, shows, and attractions at Knott's Berry Farm, Adventure City, and Flightdeck.

Anaheim is Less Risky

Anaheim being a safe city is a good perk if you want to relocate here. Although the place has a high property crime index, the numbers are still more favorable than other cities in its category. The city's crime index in violence-related cases is 17, lower than the national average.

Sports-Inclined City

Anaheim City loves sports very much that it is evident in its big game venues. Angel Stadium and Honda Center houses the champion's Anaheim Ducks and Angel's Baseball. At least around 45,000 people go to Angel Stadium to watch MLB tournaments.

The Brewing Scene in Anaheim

Anaheim has many breweries that adults will surely appreciate. The place has multiple beer shops and pubs that entices people to come and relax after a long day. If you want to enjoy a satisfactory beer holiday, head over to Juniper & Morgan Brewing, Brewheim Beer Makers, and McClain Cellars.
Cons
Limited Employment Opportunities

Anaheim is a tourist-concentrated city where most of its income comes from its tourism industry. Thus, the city has a limited prospects when it comes to your career growth. There are also a few industries situated in this area. The town has a 7.5% unemployment rate and recent job growth of just around 0.6%.

Road Congestion is Horrible

Anaheim's annual visitor is around 20 million people, producing terrible road congestion. The city has a limited public transportation carrier making it difficult to commute, especially during rush hour. There is no escape from a terrible traffic jam if you live in a tourist-dependent city.
Anaheim Or Dallas – Which Is Cheaper?
Living in Dallas will charge you slightly less for your cost-of-living expenses than in Anaheim. Dallas's overall index is 33.2% cheaper than Anaheim, whose housing market is 63.9% less than Anaheim's.
Both city's cost of living exceeds the national average; however, Dallas is inexpensive when it comes to other categories such as food, health, and housing that do not exceed the national median.
Comparison Table of Living in Anaheim, California vs. Dallas, Texas
| | | |
| --- | --- | --- |
| Living Expenses | Anaheim, California | Dallas, Texas |
| Housing and Rent | 257.1% | 92.9% |
| Utilities | 97.4% | 100% |
| Food And Groceries | 102.5% | 99.1% |
| | 118% | 117.1% |
| Health | 95.9% | 94% |
| Miscellaneous | 104.4% | 105.2% |
Based on the Data of which 100 = U.S. National Average
>100 means more expensive
<100 means cheaper than the U.S. average
Housing and Rent Costs
Dallas has an average home value of $214,700, with a monthly rental fee of $1,662. The median prices of this city are lower than Anaheim's. Anaheim's housing market has an average of $594,400, with a rental price of about $2,871 per month.
Utility Costs
Living in Anaheim will make you pay less for your utility expense. Its average utility cost does not exceed the national median making it cheaper than Dallas. However, both cities do not surpass the national standard, which is good.
Living in either Anaheim or Dallas will charge you around $300.00 per month for your essential commodities such as water, electricity, phone bills, and internet connection.
Food and Groceries Costs
There are cheaper foods and groceries that you can find if you live in Dallas. The place has inexpensive meals because locally grown items such as fruits and vegetables are abundant in Dallas. Meanwhile, Anaheim's foods are pretty high because it has tourist prices.
Transportation Costs
Both living in Dallas and Anaheim will let you experience expensive transit fares. However, Dallas is cheaper than Anaheim by 0.9% on its transportation cost. You will still struggle to pay for your transit fees or maintain your car if you own one because the prices in both cities are relatively high.
Health Care Costs
Dallas is 1.9% cheaper than Anaheim in terms of health care costs. This edge is because Dallas has a variety of good hospital services and other innovative health programs designed to help their residents receive proper medical attention.
Taxes
The sales tax in Anaheim, CA, is 7.8 %, with a high percentile of income tax of 8%. On the other hand, Dallas has an 8.3% sales tax with no local income tax imposed. These fewer taxes collected in Dallas makes it even better than other cities in America.
Is Anaheim Safer Than Dallas?
Anaheim is safer than Dallas because of its low violent crime index that does not exceed the national average. Anaheim has 1,242 violence-related cases, while Dallas has a whopping 11,534.
Dallas is not as safe as Anaheim. The city has an annual crime case of about 59,160, where 47,626 comes from property-related offenses. Anaheim's annual record is approximately 10,122, where real estate cases are around 8,880.
Both cities have a high number of assaults recorded compared to rape and murder, which fall under the violence category.
Is Anaheim Bigger Than Dallas?
Dallas is one of America's largest metropolitan cities, substantially bigger than Anaheim. In its 339.6 square mile land area, the city has over 1,343,266 residents, while Anaheim has 353,676 inhabitants on its 50.3 square mile land area.
Dallas, located in North Texas, is the fundamental basis of the fastest growing city in the Southern United States and the largest inland metro area in the country that lacks any traversable connection to the sea. The large population is paired with a good land area stretch making a population density of about 3,955.2 people per square mile.
On the other hand, Anaheim has a lower population and small land area making its population density around 7,028.4 people per square mile. Although Anaheim receives millions of tourists each year, the city still has a slow population growth.
Is Anaheim Warmer Than Dallas?
Anaheim is somewhat warmer, with an average of 280 sunny days compared to Dallas's 237 sunny skies. Anaheim also does not experience snow, and hot days can go as high as 100 degrees Fahrenheit.
Anaheim is a warm city, all thanks to its good Californian weather. The city does not have any snowfall, and seldom can you experience gloomy days here. However, summer can be brutal, averaging about 100 degrees Fahrenheit but not long.
Meanwhile, Dallas has fine weather with little snowfall recorded and is vulnerable to extreme climate, hurricanes, and hailstorms because its location is at the lower end of Tornado Alley. The wettest month, July is just slightly damp enough to keep Dallas from having a Mediterranean climate.
Is Anaheim Better Than Dallas?
Dallas has an advanced economy with many employment opportunities, fewer taxes, and vibrant outdoor perks, making it better than Anaheim. The city is one of the fastest-growing urban areas in the south of the United States. Meanwhile, Anaheim is a good place for its tourism industry and safe community benefits.
Living in Dallas provides a good living standard with its booming labor market with no income tax benefit. Also, the city has it all with a vibrant art district, top-graded institutions, and locally grown foods. Do not neglect that the city also has vast outdoor space and a friendly neighborhood.
Meanwhile, Anaheim has a robust tourism industry paired with a safe community. The city also offers good outdoor happenings and destinations. However, living in this metro requires paying more for its high living cost and fewer job prospects.
Dallas and Anaheim have their advantages that will lure you into relocating there. However, from good economic status to dynamic leisure spots, Dallas has it all, which is better than Anaheim's tourism attraction.
Anaheim, California versus Dallas, Texas – Where do you consider moving? Let me know your thoughts below.