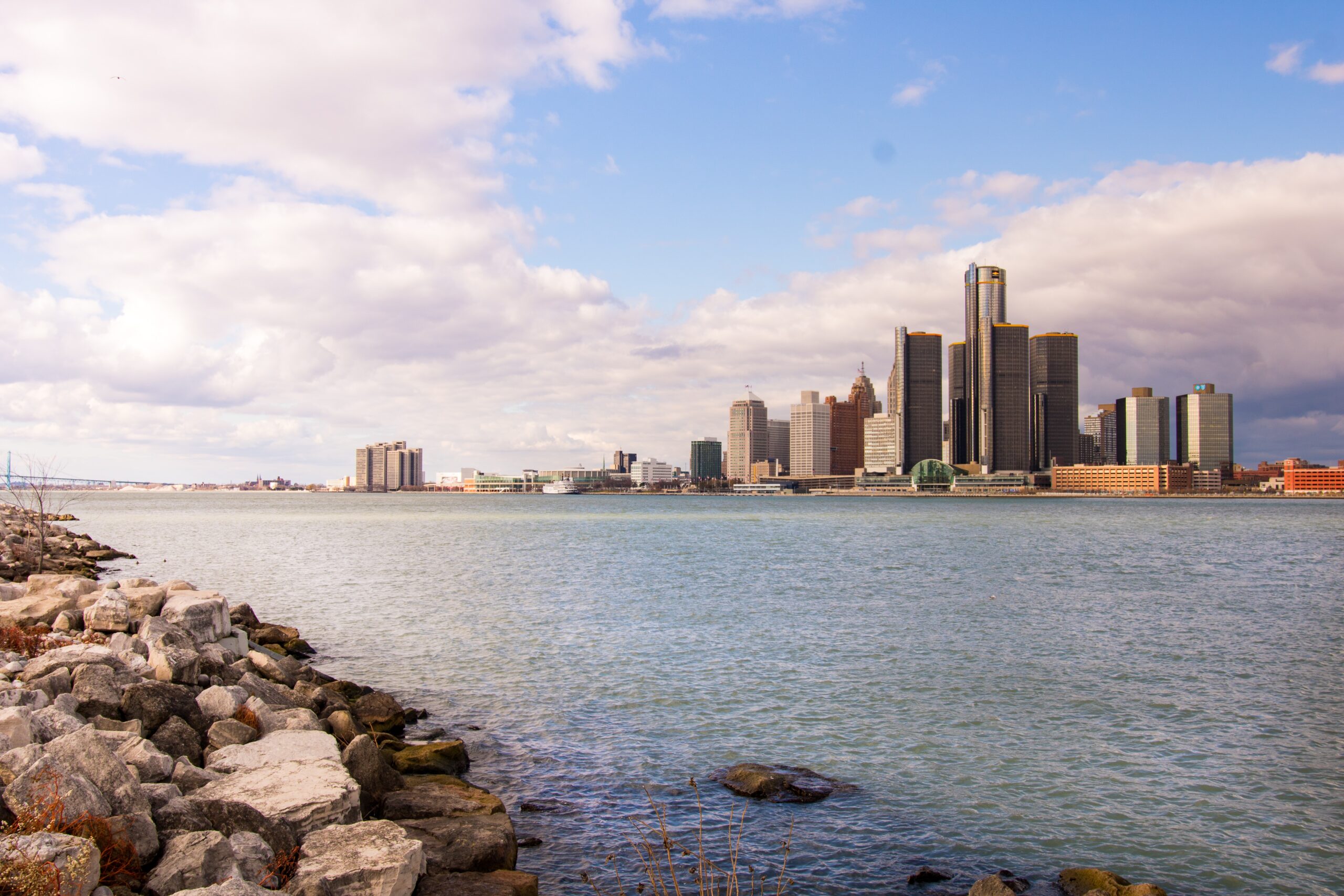 Detroit offers an easy commute, several entertainment options, and a fantastic art scene as an innovation hub city. In contrast, being the "happiest place on Earth," Anaheim is known for its location, packing district, and low unemployment rate. However, Detroit is the best option for low living expenses.
Anaheim is a city in Southern California, near Los Angeles. Many people associate Anaheim with Disneyland, but the city is much more than "the happiest place on Earth." Anaheim is great for young professionals, families, and seniors because of its proximity to various attractions, open spaces, and cultural events that contribute to the city's fast expansion.
Meanwhile, Detroit, popularly dubbed the "Motor City," is southeast Michigan's beating heart. Metro Detroit is home to more than 4 million people. Detroit's population, culture, and diverse economy attract young professionals and families to relocate to this flourishing city.
As you continue reading, we'll discover more about these cities. We've researched on your behalf so that you can make an educated decision about whether or not one of these locations is a good fit for you.
What Are the Pros and Cons of Anaheim vs. Detroit?
While moving to Anaheim gives you access to the Disneyland Resort, the packing district, and excellent job opportunities, you'll have to contend with the city's high cost and traffic. Meanwhile, one of the nation's top ten innovation centers, Detroit boasts the quickest commute and entertainment options. However, you have to consider its public education and lengthy winter.
Living in Anaheim
Pros
The "happiest place on Earth."

Disneyland Resort is a fantastic area for everyone to explore, thanks to the combination of Disneyland Park and the nearby Disney California Adventure Park. Disney offers unrivaled customer service. Cast members greet visitors in such a manner that you'll feel valued, unique, and welcomed.

In addition, many travelers like going to Tomorrowland, one of the resort's many attractions. It has rides that take visitors to a galaxy farther away and iconic attractions like Space Mountain.

Great location

Location is critical in real estate and relocating as well. Anaheim's strategic position allows you quick access to Los Angeles, Long Beach, Newport Beach, and Santa Ana. Therefore, if you work in these locations, you can easily travel from Anaheim.

The central position further adds to the city's enjoyment by providing additional attractions and activities. For example, despite the city's lack of a coastline, residents have access to beaches and the Pacific Ocean. The most excellent beaches in the state are only a short drive away in adjacent towns.

Packing district

The Anaheim Packing District, located south of the downtown district in the city's center, provides a contemporary experience inside old buildings. Also, you can enjoy Farmers Park, a nicely designed green park and gardens with a gorgeous boardwalk located here.

Moreover, the rebuilt Anaheim Packing House Food Hall is the Anaheim Packing District's main attraction. This stylish dining room is lined with various food kiosks and specialty providers, as well as lots of open sitting places. The food hall gives you freshness to every meal, similar to sitting on a patio.

Low unemployment rate

With an unemployment rate of 6.8%, Anaheim came in below the national average. Each year, the Disneyland Resort and its associated businesses employ more than 22,000 people, significantly contributing to the city's thriving economy.

Anaheim is also home to several well-known companies, including AT&T, Hewlett-Packard, Anaheim Memorial Medical Center, Isuzu, Sunny Delight, Panasonic, and Yogurtland. Each of these businesses employs 16% of Anaheim's workforce.
Cons
High cost

Before migrating to Anaheim, ensure you think about this aspect. The high cost of living in this city may deprive your lifestyle, so secure a job with a high monthly salary.

Excluding rent and housing, a family of four in Anaheim should expect monthly expenses of about $4,000.

Congested traffic

As a result of the overpopulation and the city's typical yearly visitation of around 18 million visitors, it is realistic to expect congested traffic in Anaheim. Furthermore, commuting here can be challenging because the city relies on automobiles and is close to Los Angeles. These factors severely impact traffic in and around the city and county.

Los Angeles-Long Beach-Anaheim region traffic was the worst in 2019. As a commuter, you're likely accustomed to dealing with traffic.
Living in Detroit
Pros
Innovation hub

Detroit is one of the nation's top ten innovation hubs and is well-known in the automobile business for its inventiveness. Over 70% of the automobile industry's R&D takes place in Detroit. And more than 40% of the city's new companies are technology-based.

Easy commute

In Detroit, over 2,300 miles of protected bike lanes, paths, and walking routes exist. Additionally, when comparing the country's 15 major metro regions, Detroit ranks first for the shortest time commuters spend in traffic. It averages 23 minutes, nearly 11% less than the national average.

Several entertainment options

If you live in Detroit, the last thing you want to be is placid. For both the young and the "young once," Detroit has a plethora of entertainment alternatives. There's something for everyone, from the lively nightlife and new eateries to casinos and sports venues.

There's also the well-known Campus Martius Park, which has developed a reputation for being a trendy hangout with open sand beach bars, live music, and cheap meals.

Amazing art scene

Overall, it's challenging to find a Detroiter who isn't passionate about art. There's impressive architecture, year-round art displays, and street art in this city, and then there's the Heidelberg Project.

The Heidelberg Project is a quirky and one-of-a-kind outdoor art space. So, if you have time after the big move, go see it – it's a must-see.

Aside from out-of-the-box art displays, the 313 has many talented, well-known photographers.

At the Detroit Institute of Arts, there are also fantastic art exhibitions and fascinating historical excursions. So, if you're an art enthusiast, this city is the right place for you!
Cons
Not perfect public school system

The Detroit public school system is in terrific shape but not perfect, and it can always be better. Surprisingly, private schools in Detroit are pretty famous and have excellent ratings. For many people in Detroit, this makes them a viable alternative.

Longer winters

Detroit's winters have become much longer over the past decade. While the coldest months used to be December through March, now winter blasts begin in October and persist until April.
Furthermore, the weather has a nasty tendency of quickly shifting. It can swing from bright and warm to snowy and extremely cold in a matter of hours.
Anaheim or Detroit – Which Is More Expensive?
Overall, the cost of living in Anaheim is 73.4% more expensive than in Detroit. The most significant factor in the cost of living difference is the median home cost. The median home cost is 1011% higher in Anaheim.
The table below shows you the cost-of-living indices written in percentage:
| | | |
| --- | --- | --- |
| Living expenses | Anaheim | Detroit |
| Housing | 257.1% | 23.2% |
| Food & Groceries | 102.5% | 89.0% |
| Health | 93.4% | 81.8% |
| Utilities | 97.4% | 89.7% |
| Transportation | 118% | 178.3% |
Data is 100 = US National Average
> 100 means more expensive than the national average
< 100 means cheaper than the national average
Housing Cost
Anaheim's cost of housing is 1,008.2% higher than in Detroit. Anaheim's median home cost is $762,700, whereas Detroit has only $68,600.
Utility Cost
Anaheim's cost of utilities is 8.6% cheaper than in Detroit. The average price of an internet connection is only $69.50 per month in Anaheim, whereas it is $78.30 in Detroit.
Food and Groceries Cost
The cost of food and groceries in Anaheim is 15.2% higher than in Detroit. For example, as of this writing, the market price of regular milk in Anaheim is $0.93 per liter, whereas it is only $0.70 in Detroit.
Transportation Cost
Anaheim's transportation cost is 33.8% less expensive than in Detroit. For example, the new Toyota Corolla Sedan 1.6l 97kW in Anaheim costs $21,554.75 only, whereas, in Detroit, that is $26,772.86.
Healthcare Cost
Anaheim's healthcare cost is 13.8% higher than in Detroit. If you buy ibuprofen in Anaheim, you will spend $11.90, whereas, in Detroit, that is only $8.94.
Is Anaheim Bigger Than Detroit?
Detroit is 47.16% more prominent than Anaheim based on the 2020 population. Also, Detroit is 64.34% bigger than Anaheim in land area.
Detroit is a city in Michigan's Wayne County and serves as the county seat of Wayne County. Detroit has 4,767 individuals per square mile population across 143 miles. It is the biggest city in Michigan and the 27th largest city in the United States, with 661,193 residents.
Detroit's population had declined by 7.37 % from the 2010 census when it was 713,777.
Conversely, Anaheim is the 10th most populous city in California and the 56th in the United States, with 349,366 inhabitants spread over 51 square miles. The city's population is presently declining at a pace of -0.10 % every year.
Though growth has slowed since then, the latest estimates suggest a 4% rise in population since the previous census in 2010. Based on the projections, residents and tourists will continue to be drawn to the city's booming economy and many attractions.
Is Anaheim Safer Than Detroit?
Anaheim has a crime rating of D+, whereas Detroit has an F. Also, the yearly crime rate in Anaheim is only 29.18 per 1000 residents, whereas Detroit has 55.84. As a result, Anaheim is safer than Detroit.
Is Anaheim safe compared to every other city in California and the United States? Anaheim is safer than 35% of all cities in California and 27% in the United States. Analyzing the year-over-year crime rate is a good marker of whether Anaheim is becoming a safer or more dangerous place to live.
Though it is safer than Detroit, the violent crimes in Anaheim have climbed by 12% yearly, while the rate of property crimes has increased by 8%. The overall number of offenses in Anaheim has risen by 8% throughout the year.
On the other hand, the number of daily crimes in Detroit has projections to be 2.93 times that of Michigan and 2.30 times that of the United States. The daily average for violent crimes in Detroit is 4.56 times that of Michigan and 5.62 times that of the national average.
In terms of property offenses, the daily crime rate in Detroit is 2.36 times higher than the Michigan average and 1.64 times higher than the national average.
Is Anaheim Colder Than Detroit?
Anaheim's average temperature is 46°F to 85°F all year, whereas Detroit's average temperature is 20°F to 83°F. As a result, Detroit has a cooler temperature than Anaheim.
Summers in Detroit are hot, winters are cold, snowy, and windy, and the weather is mainly gloomy all year.
In Detroit, most winter evenings are below freezing, with 16 nights a year falling below 10℉. From November through April, the temperature can stay below freezing all day. In an average year, there are 42 frosty days in Detroit.
Meanwhile, Anaheim has extended periods of frigid weather and fog during the winters, with brief periods of hot, dry summer.
Only seven evenings per year do temperatures drop below 40°F in Anaheim. The coldest months are December and January, but it can happen between November and March.
Is Anaheim Better Than Detroit?
Anaheim has a livability index of 62 out of 100, whereas Detroit has a rating of 52 out of 100. As a result, Anaheim is better than Detroit in terms of livability.
Detroit has a livability score of 54 over 100, placing it in the 11th percentile of all cities in America. This city has one of the lowest ratings in the country when compared to the national average, and it is not considered a very livable city.
Detroit performs extremely high for amenities and cost of living. However, Detroit does not score well in crime, weather, education, and employment.
Meanwhile, Anaheim has a livability score of 66 over 100, placing it in the 47th percentile of all American cities. Anaheim rates exceptionally high for the weather, and it has abundant local amenities and engaging activities suited for its almost perfect weather. However, be aware of the city's cost of living and housing.
Did you find what you were looking for, or is something missing? Let me know in the comments below.