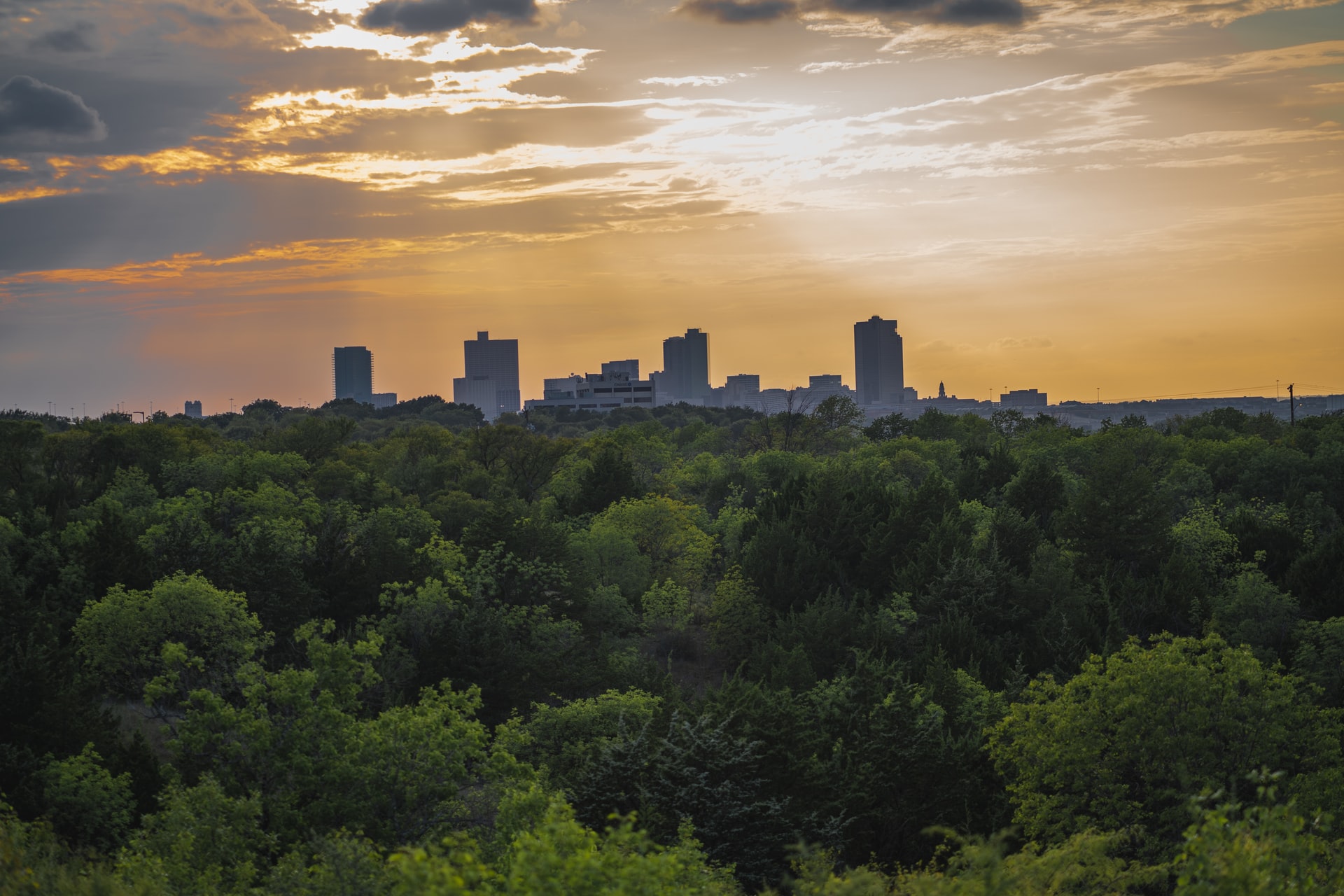 A booming economy, cheap cost of living, and higher safety scale make Fort Worth the best place to live. On the contrary, Anaheim's economy and safety are not at par with Fort Worth.
Aside from its well-known amusement parks and lovely cityscape, Anaheim has a lot of exciting things to offer. The city never ceases to astound, from its significant employer to its prominent citizens that formerly resided in this area.
Fort Worth is the fourth-largest city in the United States. The metropolis offers top-notch restaurants, world-class museums, live music venues, and some of Texas' friendliest citizens.
A comparison might assist narrow down which city is better than the other before migrating.
What are the Pros and Cons of Fort Worth vs. Anaheim?
Fort Worth appreciates its arts and culture and boasts superior-quality schools but beware of tornadoes. On the other hand, Anaheim is an inventive and creative metropolis yet has a weaker job market.
Living in Fort Worth
Pros
Appreciation for arts and culture

The city is incredibly supportive of all sorts of art and culture. Residents will have access to world-class concerts, museums, dining, and festivals around the city.

Fort Worth's Cultural District, which stretches over a few miles and includes new museums, galleries, and landmarks, is surprisingly excellent. Examples are the Adobe Western Art Gallery, the Airlines CR Smith Museum, and the Texas Civil War Museum.

Booming economy

The economy of Fort Worth and the larger Dallas-Fort Worth Area is growing. Fort Worth has manufactured aircraft, electrical and communication equipment, machinery, containers, apparel, food goods, medicines, grain, and leather in the past.

At 3.9% in December 2021, Fort Worth's unemployment rate is lower than the national average.

Fort Worth is a varied economic hub with major occupations in health care, banking, telecommunications, education, tourism, and retail commerce.

Significant employers in the city are Lockheed Martin, Bell Helicopter, American Airlines, Fed Ex, and Amazon.

Low prices

Fort Worth has become one of the most popular relocation locations in recent years, resulting in increased property prices over the previous ten years. Housing expenses, however, are still cheaper than the national average.

Fort Worth can also stretch your money further than Dallas in terms of rent.

Fort Worth has a 99.8 rate in overall living expenditures, based on a US average cost of living index of 100.

Overall, the cost of living in Fort Worth is lower than the national average. The metropolis is also cheaper than Anaheim.

Nightlife

Fort Worth has something for everyone, whether you want to relax after a long day at work or have an exciting evening planned. Tree-lit pathways bustling with people surrounds the city's various pubs and restaurants.

Superior-quality schools

Fort Worth has a unique attraction for families with children because of its high-quality schools.

Around 140 schools, including elementary, middle, and high schools and particular campuses, are located within the Fort Worth Independent School District.

In addition, the city is home to many well-known private schools.

Those pursuing higher education in Fort Worth, Texas, have many options. Several famous schools and institutions in and around the city provide degrees in subjects as diverse as medicine and technology.

The University of Texas at Arlington, Fort Worth Culinary School, Southern Methodist University, Texas A&M University School of Law, and others are among them.
Cons
Transportation problems

Like many other regions of the DFW metro area, Fort Worth is not immune to traffic congestion.

To get around, you'll almost probably need a car because Fort Worth lacks public transit. The city's transportation score is 21 out of 100.

The main point is those car accidents are relatively regular in Fort Worth. Every day, about ten people die in this area, more than any other in the United States.

Tornadoes

Despite the jokes, tornadoes are not rare in Fort Worth, Texas. These windy colossi often develop in the spring.

Tornadoes are far more common in Fort Worth than they are throughout the rest of the state.
Living in Anaheim
Pros
Adventure city

You could be lost in time for a few hours every time you visit Adventure City, owing to the thrills and chills that await you within the park.

This modestly small amusement park lacks the flips-and-dips common in more extensive gardens.

However, the overall design and flow from ride to ride have a personal touch.

When deciding what to do or where to go in Anaheim, one of the verified tourist attractions, you'll immediately remember the importance of quality over quantity as you ride the "Balloon Race" or watch your kids laugh as they ride the "Giggle Wheel."

Proximity and accessibility

Anaheim is an excellent place to live if you want to go on vacation to other sites. Its central location is advantageous for individuals who work in neighboring cities.

Residents in Anaheim have easy access to Los Angeles, Long Beach, Newport Beach, and Santa Ana. You can commute from Anaheim to any of these locations if you work in one.

Although the town is not on the coast, the beach is easily accessible. You can also enjoy hiking without worrying about the proximity. Besides its proximity to the beach, Anaheim is also near the different mountains.

Inventive and creative town

The city of Anaheim is well-known for its ingenuity. Disneyland and California Adventure's whimsical nature, as well as the area's art and cultural vibrance, make it a perfect destination for artists, creators, and families.

Because it is home to Disneyland, tourism is abundant, and Anaheim inhabitants mix with visitors from all over the world to enjoy the theme park's rides and ambiance.

Anaheim is a diversified city with dispersed historic downtown areas, retail malls, and posh housing projects.

There is a vast spectrum of cultural and ethnic diversity throughout the city. Residents also like having a good time and admiring other people's inventiveness.

Anaheim Brewery

Anaheim Brewery, established in 1870 and re-established in 2010, is a historical brewery store in the city.

Barbara and Greg, the founders, are enthusiastic about brewing beer, and it shows! They produce the beers on the exact premises. The beers are light, airy, and tasty.

Anaheim Marketplace

Anaheim offers a marketplace for individuals who are on a low budget. Since the city is known for its high prices, finding the perfect low-budget market is a lifesaver.

The Anaheim Marketplace (also known as the Anaheim Indoor Marketplace) is a shopping center in Anaheim, California. It's a flea market with low-cost merchandise and a few entertainment alternatives. You'll find various low-cost products, Mexican imports, and live entertainment here.

Clothing, accessories, party goods, Mexican delicacies, bridal things, mechanical components, footwear, athletic goods, musical instruments, toys, and other products are available in Anaheim Marketplace.
Cons
High population density

The city's population density is too high for its little land area, resulting in overcrowding.

Anaheim also receives many visitors each year due to its various tourist attractions. Even though the pandemic has reduced the number of visitors in the past few years, it might get crowded again as restrictions soften.

Overcrowding is a factor that contributes to traffic congestion: the more people crammed into a small space, the busier the roads become. Due to this problem, Anaheim's roadways grow clogged every day.

Weaker job market than Fort Worth

Anaheim boasts an excellent economy and job market. However, the city is too dependent on its tourism industry. The city's reliance on tourism has a detrimental impact on the local economy and employment market.

The impact of the pandemic has slowed down its economy and offered lesser job openings to its residents.

Compared to Fort Worth's 3.90% unemployment rate in December 2021, Anaheim's rate is higher.
Anaheim or Fort Worth – Which is cheaper?
It is 52.5% more expensive to live in Anaheim than Fort Worth. Prices of transportation, food, groceries, and housing are cheaper in the latter. However, utilities and health-related expenses are higher in Fort Worth compared to Anaheim.
| | | |
| --- | --- | --- |
| Living expenses | Anaheim | Fort Worth |
| Housing | 257.1% | 85.5% |
| Food & Groceries | 102.5% | 97.7% |
| Health | 95.9% | 99.4% |
| Utilities | 97.4% | 100.5% |
| Transportation | 118.0% | 113.9% |
Data is 100 = US National Average
> 100 means more expensive than the national average
< 100 means cheaper than the national average
Housing
The cost of housing in Anaheim is 200.7% more expensive than in Fort Worth. The median house value in Anaheim is $571,528. On the contrary, Fort Worth has a median house price range of around $327,915.
Food & Groceries
Fort Worth's food and grocery are less pricey than in Anaheim. 1kg of chicken fillets in Fort Worth is only $8.26, compared to $9.55 in Anaheim.
Health
In Anaheim, a doctor's appointment only costs $108. Moreover, health-related expenses are 3.5% cheaper in Anaheim compared to Fort Worth.
Utilities
The utility fees in Fort Worth are higher. A 60 Mbps internet plan in Fort Worth costs $79.20 compared to Anaheim's $69.50.
Transportation
The transportation fees in Fort Worth are more affordable than in Anaheim. One liter of gasoline only costs $0.63 in Fort Worth, whereas it costs $0.93 in Anaheim.
Is Anaheim bigger than Fort Worth?
Fort Worth is 6.98 more significant in area size and denser than Anaheim. In terms of the unemployment rate, Anaheim has a higher rate than Fort Worth. Thus, Fort Worth boasts a more booming economy.
Anaheim has a small area size of 50.88 mi² as of 2022, with a 350,986 population count. At the same time, Fort Worth has a more prominent area size of 355.6 mi² with a denser population of 6,488,000.
With a 4.30% unemployment rate in December 2021, Anaheim provides fewer job openings for its residents. Meanwhile, Fort Worth offers a better job market with an unemployment rate of only 3.90%.
Thus, Fort Worth is more extensive, denser, and has a more flourishing economy than Anaheim.
Is Fort Worth safer than Anaheim?
Fort Worth has a crime value of 43.09, while Anaheim has a higher crime value of 53.24. Furthermore, Anaheim has a lower safety score than Fort Worth, making Fort Worth a safer city.
Anaheim has a low safety value of 46.76 compared to Fort Worth's 56.91. At the same time, the latter has a lower crime value than Anaheim.
The chances of being a victim of robbery, attacks, and bribery are low in Fort Worth. In contrast, these crimes are moderate in Anaheim.
Therefore, Fort Worth is safer than Anaheim.
Is Anaheim hotter than Fort Worth?
Fort Worth, located in Texas, has a maximum temperature of 97°F. Contradictorily, Anaheim has shorter summers with a lower peak temperature of 82°F. Fort Worth is, hence, hotter than Anaheim.
Anaheim has a higher annual average of 280 sunny days. Contradictorily, Anaheim has a lower yearly average sunny days of 229.
Anaheim's winters are long, complicated, and dreary. On the other hand, Summers are short, hot, and dry. Throughout the year, the temperature in Anaheim ranges from 46°F to 85°F. In addition, temperatures seldom drop below 39°F or climb over 94°F.
Summers in Fort Worth are hot and humid, winters are chilly and windy, and the weather is overcast all year. The temperature ranges typically from 37°F to 97°F throughout the year, with temperatures seldom falling below 25°F or rising over 102°F.
Summers in Texas are pretty hot. It's the same in Fort Worth. The hot temperature in Fort Worth starts from the end of May until mid-September. In July and August, temperatures reach their maximum average.
Hence, Fort Worth is hotter than Anaheim.
Is Anaheim better than Fort Worth?
Anaheim has a pleasant climate and plenty of tourist and entertainment attractions. Contrastingly, Fort Worth's safety, economy, low living costs are very promising. Therefore, Fort Worth is better than Anaheim.
Fort Worth provides picturesque neighborhoods, low prices, and world-class business possibilities in addition to its historic culture and bustling nightlife. However, it has flaws such as tornadoes and transit issues.
In comparison, Anaheim has one of the most fantastic theme parks and location advantages. Despite these pros, living in the city requires a lot of money.
Compared to Fort Worth, Anaheim offers a weaker job market and a less safe environment.
Therefore, Fort Worth is overall better than Anaheim.
Fort Worth versus Anaheim – Where do you consider moving? Let me know your thoughts below.