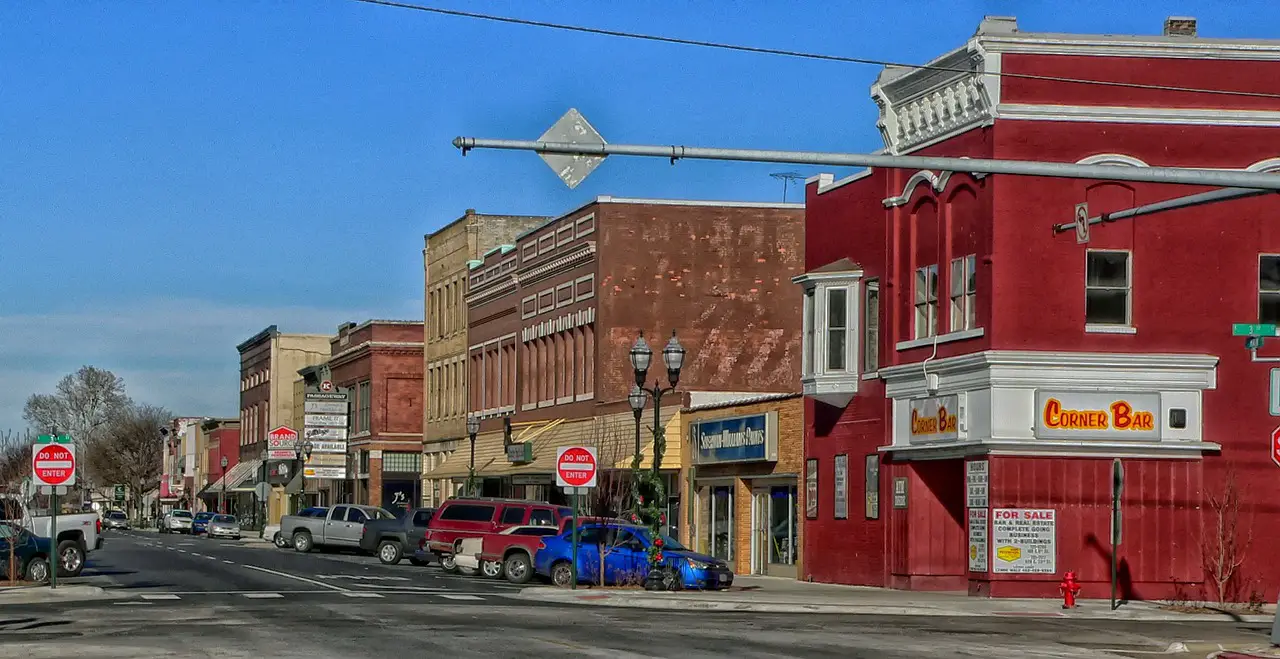 Living in a family-friendly community like Fremont offers you a perfect spot for many outdoor activities and various ways of life. In contrast, living in Anaheim provides you with its Knott's Berry Farm, excellent schools, and outdoor activities with beaches opportunities. However, if you consider living expenses, Anaheim is the best place to live.
Fremont, located in Alameda County, is one of California's most remarkable places to live. People who live in Fremont are generally liberal, with many families. Those who live in Fremont can expect an urban-suburban mix, with most inhabitants having their own houses.
Meanwhile, aside from Mickey, Anaheim, situated only 30 minutes from Los Angeles, has more to offer than the theme park. It's not uncommon for residents to leave the city because they like the excellent quality of life. Those looking for the best of both worlds—great weather and big-city amenities—while saving money could consider moving to this place.
Both cities have so much to offer. However, these locations may not suit everyone, just as in any city. If you'd want to know more about what it's like to live in these cities, continue reading.
What Are the Pros and Cons of Anaheim vs. Fremont?
While moving to Anaheim gives you access to top-rated schools and great neighborhoods with several activities, you'll have to suffer from its taxes and crime rate higher than the national average. Meanwhile, Fremont boasts diverse life and many opportunities with its perfect location, making it a family-friendly town. However, you have to consider its expenditure and extended commute.
Living in Anaheim
Pros
Knott's Berry Farm

Aside from Disneyland Resort, Knott's Berry Farm has developed into one of the state's top entertainment and theme parks, complete with rollercoasters, waterslides, and rich local history. In conjunction with Knott's Soak City water park, Knott's Berry Farm allows families to enjoy themselves for many days.

Other attractions at Knott's Berry Farm include musical events, ghost towns, and unique dining experiences, as well as Knott's Summer Night festivities with live music and food trucks.

In addition to Montezooma's Revenge and La Revolución, Knott's Berry Farm boasts the only California dive coaster, HangTime, which drops at a 96-degree angle. You can find rides for the whole family in the Calico Mine and the Surfside Gliders, among other attractions.

Calico River Rapids, which premiered in 2019, has all-new animatronics, larger rapids, and a complicated plot about an uncharted river. The Pony Express has no inversions or big drops, making it an ideal beginner roller coaster.

Excellent schools

Schools in Anaheim are graded "B" despite earning individual "A" ratings for most of them. Valencia High School and Bernardo Yorba Middle School, located in Placentia-Yorba Linda's School District, are among the top 100 schools in California.

Several activities

Here, things are bustling. It is possible to enjoy a wide range of activities at any one moment, like going to Disneyland, watching professional sporting events, dining at fine restaurants, and going clubbing.

A hockey game is a perfect place to strut your stuff. Although the Anaheim Ducks, the city's professional ice hockey club, are controversial to some fans, the experience of watching a hockey game in sunny California is unmatchable! Who doesn't like seeing a professional sports club born out of the movie?

Baseball's top leagues are waiting for you here. The Los Angeles Angels are the only major league baseball club based in Anaheim, one of only 27 cities in the United States.

Fill your evening with food and entertainment. Explore the Anaheim Packing House (a renovated historic citrus packing factory), and then take in the festivities within the Anaheim Packing District for an unforgettable night out (like live music).

Near to beaches

The 42-mile coastline of Orange County, with its charming beach towns, is a perfect example of a Southern California getaway. Beaches like Huntington Beach in Orange County depict an active California lifestyle packed with seaside activities.

If you move to Anaheim, surf locations, vintage neighborhoods, art galleries, boutiques, sport fishing, whale watching, and breathtaking views of nature are just a few of the things you'll discover throughout Orange County's coastal towns and villages.
Cons
City's taxes

If you reside in California, you must pay federal and state taxes. So, consider it when you live in Anaheim.

It is mandatory in Anaheim to pay the 8% sales tax on most items and services. Prices might not always include applicable sales taxes.

Property taxes are assessed on a per-square-foot basis, and the amount you owe depends on where you reside and the size of your house.

You must also pay real estate transfer tax when purchasing an Anaheim apartment or home.

Substantial crime rate and property offenses

Although this city's crime rate isn't as high as its nearby counterparts, it's substantial. It indicates that one in every 39 residents in Anaheim will become victim of a crime. In terms of total crime, property offenses are 11% over the national average.
Living in Fremont
Pros
Family-friendly

Fremont is a great place to start a family. It provides two critical aspects for raising children: safety and high-quality educational opportunities.

Compared to the national average, the city's crime rate is 18% lower, while property crime is 11% lower. Additionally, violent criminal offenses are 56% lower than the national average. Consequently, Fremont is safer than 51% of the United States' major cities.

Education is of the highest caliber as well. There are 20 students for every instructor, and 78% of the faculty possess bachelor's degrees, more significant than the national average. The average test score is 36% higher than the national average, even though only 43 public schools and 22 private schools are in the area.

Multitude outdoor activities

If you're lucky enough to call Fremont home, you can find yourself spending more time outdoors. Having a variety of activities to choose from outdoors makes the city so great.

In the city, there are several museums. Alternatively, you can check out the city's vibrant art scene and numerous cuisine offerings.

Go on a hike, ride a bicycle, have a picnic, or do whatever else you want. The Bay Area, only minutes away, has multiple professional sports teams for sports fans to enjoy.

Perfect spot

The ideal position of Fremont puts it within easy reach of other major cities. As a result, people in Fremont can take advantage of what other cities offer in terms of employment, services, and entertainment.

The proximity of these prominent destinations to Fremont makes it seem like the Bay Area is expanding into the city. Because of this, it reaps the advantages of the surrounding area economically. For example, San Jose is only 22 minutes away, while San Francisco is 38 minutes away.

Various ways of life

People from all around the world call Fremont their home. Here, you'll find people from all the main ethnic groups and minorities. It's much easier for immigrants to settle in this city.

In addition, a wide variety of meals are available for you. The city's wide range of ethnicities is reflected in the cuisine it offers.
Cons
Expenditure on living

The high expense of living in or around the Bay Area is the most significant drawback of such a location. The living expenses in this city are among the highest in the nation. Fremont, for example, has a cost of living that is 127.3% more than the national average and much higher than the state average.

In this area, everything is more expensive except utility prices. As a result, to enjoy a high quality of life in Fremont, your income must be much higher than the national average.

Long travels

For those who opt to live here, you can expect to spend a significant amount of time on the road. The city's reliance on cars makes commuting difficult. Fremont's one-way commute time is longer than the national average of 26.4 minutes, at 33.6 minutes.
Anaheim or Fremont – Which Is More Expensive?
Overall, the cost of living in Fremont is 38.5% more expensive than in Anaheim. The most significant factor in the cost of living difference is the median home cost. The median home cost is 76% higher in Fremont.
The table below shows you the cost-of-living indices written in percentage:
| | | |
| --- | --- | --- |
| Living expenses | Anaheim | Fremont |
| Housing | 257.1% | 486.1% |
| Food & Groceries | 102.5% | 114.4% |
| Health | 93.4% | 116.8% |
| Utilities | 97.4% | 95% |
| Transportation | 118% | 124.5% |
Data is 100 = US National Average
> 100 means more expensive than the national average
< 100 means cheaper than the national average
Housing Cost
Fremont's cost of housing is 89.1% higher than in Anaheim. Fremont's median home cost is $1,344,300, whereas Anaheim has only $762,700.
Utility Cost
Fremont's cost of utilities is 2.5% cheaper than in Anaheim. The average price of a 1-minute local tariff prepaid mobile without discounts or plans costs only $0.01 per month in Fremont, whereas it is $0.22 in Anaheim.
Food and Groceries Cost
The cost of food and groceries in Fremont is 11.6% higher than in Anaheim. For example, as of this writing, the market price of local cheese in Fremont is $10.57 per kilogram, whereas it is only $9.19 in Anaheim.
Transportation Cost
Fremont's transportation cost is 5.5% higher than in Anaheim. For example, the gasoline price in Anaheim is $0.89 per liter only, whereas, in Fremont, that is $0.95.
Healthcare Cost
Fremont's healthcare cost is 7.9% higher than in Anaheim. If you buy ibuprofen in Fremont, you will spend $12.10, whereas, in Anaheim, that is only $11.90.
Is Anaheim Bigger Than Fremont?
Based on the most recent data, Anaheim has 28.15% more residents than Fremont. However, Fremont is 42.05% bigger than Anaheim in land area.
Anaheim, California, with 51 square miles of land area, has a current population of 349,366 based on the most updated data from the United States Census Bureau. The population has increased by over 4% since the last census taken in 2010. The city's thriving economy and many attractions will continue to draw in residents and visitors in the future.
Conversely, Fremont, California, reportedly has a population of 251,007 inhabitants. The city's population has grown by 17.24% from the 2010 census, which reported 214,089 people. There are 3,240 inhabitants per square mile in Fremont, spread out across 88 miles.
Is Anaheim Safer Than Fremont?
Anaheim has a crime grade of D, whereas Fremont has a C rating. With grade A to be the safest, Fremont is safer than Anaheim on the national average level.
Anaheim has received a D rating indicating that the city's crime rate is greater than the national average. Fortunately, Anaheim is in the 19th percentile for safety, which means 81% of cities are safer while 19% are riskier.
On the other hand, Fremont obtained a better grade of C, indicating that the city's crime rate is slightly higher than the national average. However, Fremont is in the 45th percentile for safety, which means 55% of cities are safer while 45% are riskier.
Is Anaheim Warmer Than Fremont?
Anaheim's typical temperature throughout the year is 46°F to 85°F, whereas Fremont has 43°F to 82°F. Thus, Anaheim is warmer than Fremont.
Short, warm, dry, and clear summers are typical in Anaheim, but prolonged, cold, and overcast winters are frequent. The average annual temperature varies from 46°F to 85°F, with lows of 39°F and highs of 94°F being extremely rare.
From March 30 until November 22, the dry season lasts 7.7 months. July has the fewest rainy days in Anaheim, averaging 0.2 days with a minimum of 0.04 inches of rainfall.
Meanwhile, summers in Fremont are long, hot, dry, and mainly clear, while winters are short, chilly, rainy, and partially overcast. The temperature ranges typically from 43°F to 82°F throughout the year, with temperatures seldom dipping below 35°F or reaching over 92°F.
From April 10 to November 4, the city's drier season runs 6.8 months. July has the fewest rainy days in Fremont, with an estimated 0.1 days with at least 0.04 inches of rain.
Is Anaheim Better Than Fremont?
Fremont has an exceptional livability index of 76 out of 100, whereas Anaheim has a below-average rating of 62 out of 100. Thus, Fremont is more livable than Anaheim in terms of overall quality of life.
Fremont is doing well since its score is considerably above the national average. The city ranked 1,783rd in the United States and 77th in California for livability and overall quality of life. Fremont is likewise among the top 10% of all cities in the United States.
Meanwhile, Anaheim has a livability score of 62/100, placing it in the 47th percentile of all American cities. Though the city has obtained a lower livability index than Fremont, it excels in various areas, including the cost of living and neighborhoods. Anaheim offers something for everyone, which is why it's such a fantastic location to live also.
Did you find what you were looking for, or is something missing? Let me know in the comments below.