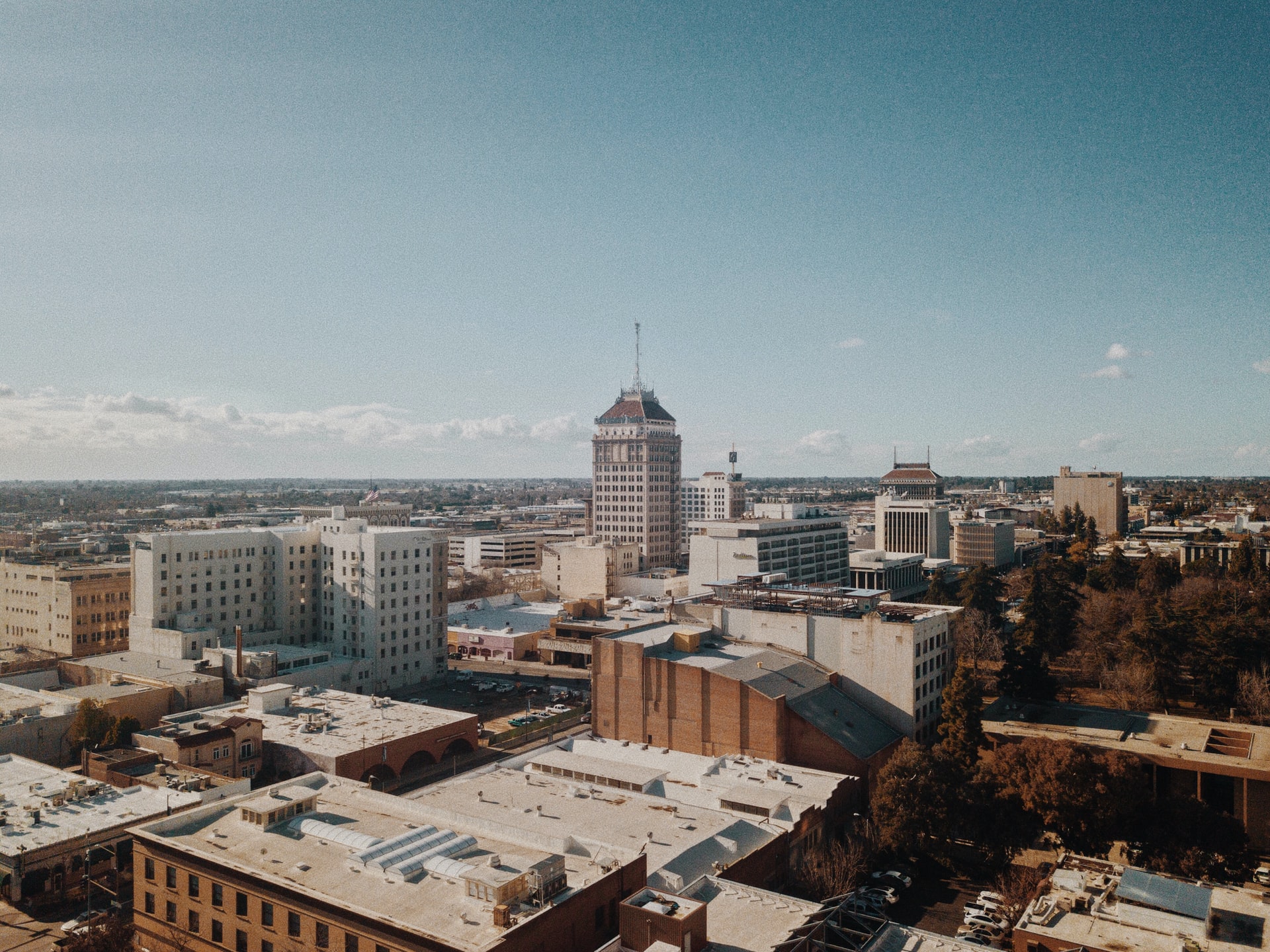 Both Anaheim and Fresno are situated in an ideal location with several eating options. Anaheim is the best choice if you love Disneyland Resort, Knott's Berry Farm, and greenery spaces. However, if you prefer affordable housing and a diverse community, Fresno is a place to go.
Anaheim, California's expanding international attractions are of the highest quality. Several well-known tourist sites like the Disneyland Resort and Knott's Berry Farm are in the city. Also, the urban region provides a safe atmosphere surrounded by lush flora that everyone can appreciate.
Meanwhile, Fresno, California, is a vibrant metropolis located in the San Joaquin Valley. The majority of inhabitants in Fresno rent their houses, giving them a dense suburban vibe. Also, the city's culinary scene is unlike any other, thanks mainly to the region's famed farmland and abundance of fresh vegetables.
Choosing between these two lovely Californian cities is a difficult task. By reading this article, you can narrow down your options for each urban region's most significant benefits and drawbacks. Make an educated decision with this material!
What Are the Pros and Cons of Anaheim vs. Fresno?
Anaheim's Disneyland Resort, Knott's Berry Farm, and various greenery places provide many outdoor activities, but you must prepare for its inadequate public transit network and exorbitant expenses. Unemployment, poverty, and poor air quality are significant drawbacks of Fresno, but its low housing costs and diversified community make up for these issues.
Living in Anaheim
Pros
Disneyland Resort and Knott's Berry Farm

The Disneyland Resort, Anaheim's most popular tourist destination, includes Disneyland Park and Disney California Adventure Park, making it a fantastic spot for youngsters to visit.

Tomorrowland is one of the most popular attractions of the resort. It has rides that take visitors to a galaxy in a colossal distance, including classics like Space Mountain. Star Wars: Galaxy Edge, the resort's newest zone, offer guests the chance to fly the Millennium Falcon and create their lightsaber.

When it comes to Disneyland Resort, you get the entire package. Outside of the rides and themed attractions, you can see a lot of famous personalities walking around the streets—organized character encounters, including superheroes, Disney princesses, and Pixar movie buddies.

Knott's Berry Farm is one of California's well-known theme parks and entertainment, thanks to its water slides, an abundance of roller coasters, and rich local history. In conjunction with Knott's Soak City water park, this excellent spot allows families to enjoy themselves for numerous days.

Other additional attractions include musical performances, ghost towns, and unique dining experiences, as well as its annual Summer Nights festivities, which include live music and food trucks.

Outstanding greenery spaces

Many of Anaheim's green areas are perfect for residents to take advantage of the good weather and spend time outside. There are about 800 acres of land in this metropolitan area's 57 parks.

For example, Yorba Regional Park, a mile-long linear park in eastern Anaheim, attracts a wide range of outdoor enthusiasts. The 140-acre landscaped garden, which includes a series of lakes favored by ducks and other birds, is home to many species.

In addition to the natural landscape, the park has other amenities, including volleyball nets, playgrounds, horseshoe pits, and more than 400 picnic tables for visitors are accessible.

Another popular greenery space here is the Oak Canyon Nature Center. The Oak Canyon Nature Center, located east of Anaheim in Yorba Regional Park, serves as a gateway to the region's natural environment. The Nature Center's 58-acre natural park has four miles of paths with instructional signage.

A year-round stream provides a popular hiking path, and the higher Roadrunner Ridge trail gives a new view of the canyon landscape. The nature center offers a day camp for children ages 5 to 12 and interpretive materials to help you better comprehend the world around you.

Accessibility to great locations

Anaheim is an excellent place to reside if you want to travel to other parts of the country. Those that commute to nearby cities can take advantage of Anaheim's central location.

If you live in Anaheim, you have easy access to the cities of Los Angeles and the surrounding beaches of Long Beach, Newport Beach, and Santa Ana. You can go to any of these locations from Anaheim if you work in one of them.

Even though the city is not near the coast, the beach is easily accessible.

Gastronomic paradise

With a wide variety of eating options, Anaheim is a great spot to eat. You'll be able to sample various cuisines from across the globe.

Anaheim's Packing District is a must-visit for food enthusiasts and drinkers. Many food options, including Indian, Syrian, and Japanese cuisines, waffle dogs, fish and chips, handcrafted ice cream, and squeezed juice, are available here. Gastronomic paradise awaits you on two levels at this establishment.
Cons
Ineffective public transportation network

Anaheim's public transportation network is still ineffective. You can get around on the town's bus system, but the routes are restricted to a few notable areas. There is no train system to assist people in bringing to the city during high season, which is a problem.

High-end costs

If you want to live in Anaheim, you'll need to be financially prepared. The city's outrageous prices, particularly in the area of housing, will force you to dig deep into your savings account. Many individuals choose to rent or pay their mortgages rather than buy a property in the city, which has a typical price of more than half a million dollars.
Living in Fresno
Pros
World-class food scene

The culinary scene in Fresno is top-notch! From farm-to-table eating to various cuisines, the city has something for everyone.

Fresno County epitomizes farm-to-fork food, and the area's abundance of farmers' markets enables residents to get the freshest produce directly from producers in one convenient place.

Farmers' markets celebrate the area's historic agricultural traditions, with 1.88 million acres of the world's most productive farmland.

Affordable housing

People are migrating to Fresno for various reasons, one of which is the low cost of living. Houses in this city are far cheaper than Anaheim, and those in San Francisco, San Diego, or Los Angeles compared to the California average.

The average price of a property in Fresno, for example, is $316,400. While this is still more than the national average of $298,933, it is far less than the $700,828 average in California.

Even rentals are comparable to those in other sections of the state. For example, the average rent in Fresno is $1,303, while the state of California is $1,488. So, if you want to live in California but can't afford a home or rent, Fresno is a good option.

A welcoming and diverse community

Even if you don't like your neighbors, you must make an effort to coexist with them. In Fresno, you can effortlessly adore your neighbors since everyone in the neighborhood is kind.

Despite its suburban feel, the city is one of America's most diversified. It means you'll have no trouble finding folks in the communities with whom you can connect. In this melting pot of a city, everyone is welcome.

Central location

Fresno lies in central California, which means it's near the state's major cities and national parks. Sequoia, Sierra, and Yosemite national parks are around 1 hour 30 minutes away from here. The big cities are around 3-4 hours distant.
Cons
High unemployment and poverty rates

Compared to other major cities in the state, this city offers fewer options. The unemployment rate in this city is 10.1%, substantially higher than the 7.7% throughout California.

This rate has also contributed to the city's rising poverty rate. The poverty rate is 20.5%, with a typical family income of $53,969. It demonstrates that the city falls below the national average and still has a long way.

Bad air quality

Due to its valley position, Fresno's air quality is lower than the California average. It implies that allergies are more prevalent at various seasons of the year. You should consider this when you relocate here if you have respiratory issues.
Anaheim or Fresno – Which Is More Expensive?
Based on the overall cost of living excluding taxes, Anaheim is 48.9% more expensive than Fresno. The most significant factor in the cost of living difference is the median home cost. The median home cost is 141% higher in Anaheim.
The table below shows you the cost-of-living indices written in percentage:
| | | |
| --- | --- | --- |
| Living expenses | Anaheim | Fresno |
| Housing | 257.1% | 107.1% |
| Food & Groceries | 102.5% | 99.2% |
| Health | 93.4% | 93.1% |
| Utilities | 97.4% | 112.4% |
| Transportation | 118% | 101.7% |
Data is 100 = US National Average
> 100 means more expensive than the national average
< 100 means cheaper than the national average
Housing Cost
Anaheim's cost of housing is 140.1% higher than in Fresno. Anaheim's median home cost is $762,700, whereas Fresno has only $316,400.
Utility Cost
Anaheim's cost of utilities is 13.3% cheaper than in Fresno. The essential utilities, such as electricity, water, cooling, and heating for an 85 square meter apartment, cost only $153.19 per month in Anaheim, whereas $219.53 in Fresno.
Food and Groceries Cost
The cost of food and groceries in Anaheim is 3.3% higher than in Fresno. For example, the current market price of eggs in Anaheim is $3.00 for 12 pieces, whereas it is only $2.48 in Fresno.
Transportation Cost
Anaheim's transportation cost is 16.0% higher than in Fresno. For example, purchasing a one-way ticket of local transport in Anaheim will cost you $2.00, whereas, in Fresno, that is only $1.25.
Healthcare Cost
Anaheim's healthcare cost is 5.8% higher than in Fresno. For example, the average price of ibuprofen in Fresno is only $10.06, whereas, in Anaheim, that is $11.90.
Is Anaheim Bigger Than Fresno?
Based on the 2020 Census, Fresno has 35.29% more inhabitants than Anaheim. Also, Fresno is 56.03% bigger in space than Anaheim.
As of 2020, Anaheim, located in Orange County, has a population of 349,366, making it California's 10th largest city and 56th in the United States. It has a population density of 6,943 people per square mile across 51 miles.
In Anaheim, CA, 66.42% of the citizens are White. The second most prevalent ethnic groupings are Asians occupying 16.82% of the population.
Conversely, Fresno, located in Fresno County, is the 5th largest city in California and 35th in the United States, with 539,862 residents in 2020. The city has a population density of 4,706 persons per square mile, spanning 116 miles. It grows at 0.51% yearly, and its population has increased by 9.14% since the 2010 census.
White people make up 60.50% of Fresno's population. Asians are the second most common ethnic group, accounting for 13.76%.
Is Anaheim Safer Than Fresno?
Fresno has a 37.69 yearly crime rate per 1,000 population, whereas Anaheim has a low rate of 29.18. Thus, Anaheim is safer than Fresno.
Anaheim is safer than 35% of all cities in California and 27% of all cities in the United States. Anaheim's violent crime rate is 1.25 times lower than the state average and 1.10 times lower than the national average daily. However, the city has 1.18 times the number of property offenses per day as California and 1.29 times the national average.
Meanwhile, Fresno is 9% safer than other California cities and 9% safer than other cities across the US. Compared to the state and country as a whole, the city has 1.50 times more violent crimes reported every day. Also, it has a daily crime rate for property offenses that is 1.44 times higher than the average for California and 1.57 times higher than the country's average.
Is Anaheim Warmer Than Fresno?
Anaheim's typical temperature throughout the year is 46°F to 85°F, whereas Fresno has 39°F to 99°F. Thus, Fresno is warmer than Anaheim.
For the most part, the midday temperatures in Anaheim are pleasant. There aren't many days when it's scorching in this city.
Temperatures can rarely reach 100°F five times a year on average. In April through November, temperatures can reach blistering levels.
Anaheim has at least 70, 80, or 90°F temperatures every month.
It typically starts in April and lasts until October. On average, 38 days in the San Joaquin Valley are hotter than 100°F from May through September. Meanwhile, summers in Fresno are oppressive, with temperatures often exceeding 100°F on most days.
Fresno residents experience 80, 90, or 100°F for more than one day every month.
Is Anaheim Better Than Fresno?
On the livability scale, Anaheim scored 62 out of 100, while Fresno has obtained 58 ratings only. With 100 to be exceptionally livable, Anaheim is a better place to live than Fresno.
The shopping, restaurants, nightlife, and outdoors are some of the things to remember while looking for a new place to call home. With great weather, you can enjoy all of it in Anaheim. However, the most critical factor in moving to Anaheim is its cost of living, mainly for housing.
Meanwhile, Fresno has a livability rating of 58 out of 100, lower than Anaheim. If you look at each category separately, you can see that Fresno scores highly in the areas of amenities and weather. But if you choose Fresno, note that the city received poor grades in crime, the expense of living (though lower than Anaheim), education, and employment.
Is there anything you're searching for that you didn't find? Let us know in the comments below.