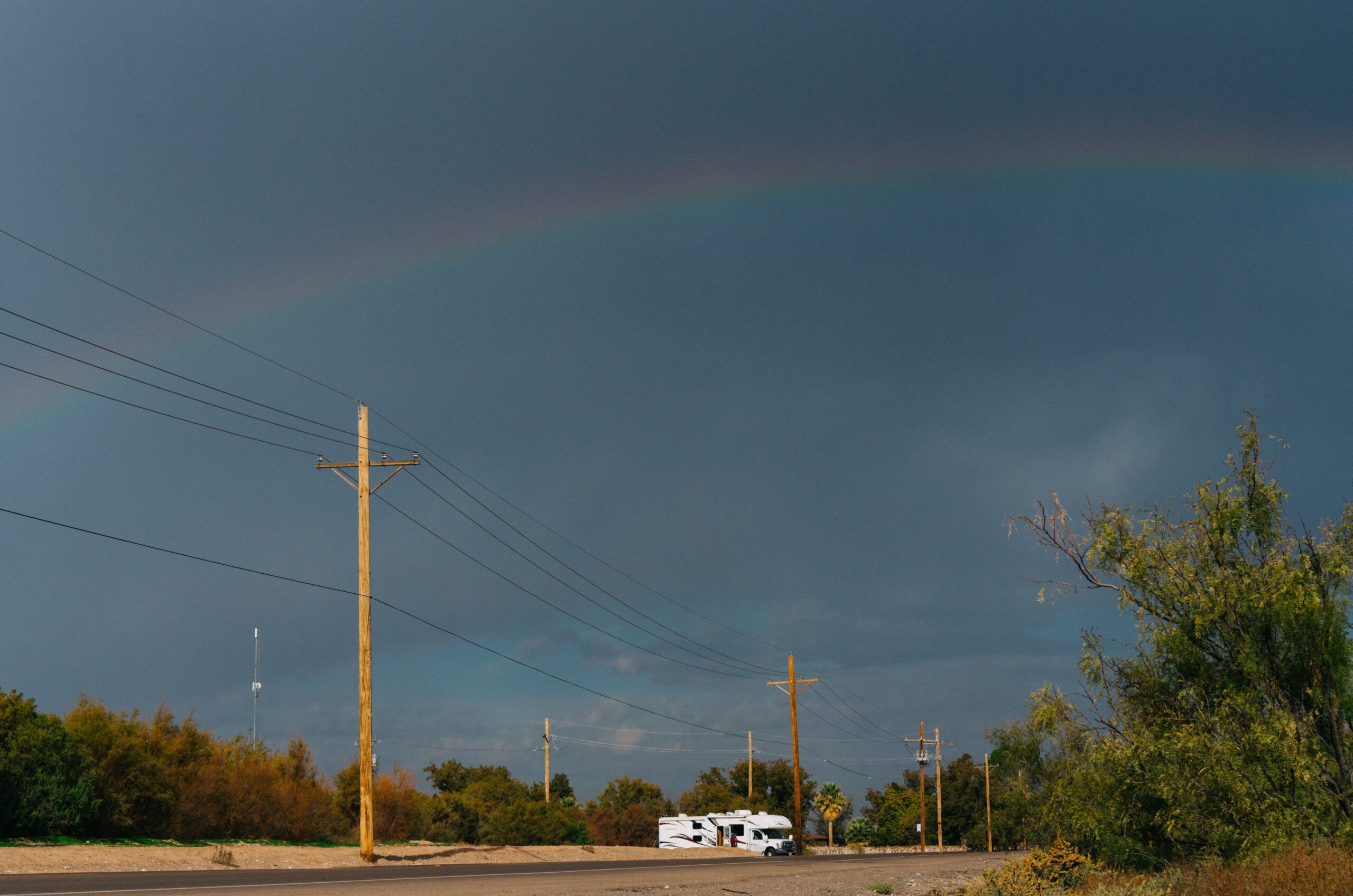 Above-average education and several family fun activities — whether to dine, shop, or explore outdoors — await you when you move to Anaheim. In Garland, there are also several schools but its well-equipped emergency response, work opportunities, chance to bring your idea into business, and low cost of living, make it the best place to live.
With a strong history extending to its inception in 1857, Anaheim, California, is a contemporary, diverse city. World-famous attractions in Anaheim include Disneyland Resort, which encompasses Walt Disney World's original Disneyland Park and the biggest convention center in California. But aside from those, there is more to Anaheim to consider this lovely city your home.
Meanwhile, Garland, Texas, is a suburb of Dallas less than 20 miles away. For people who work in the Dallas metro area but don't want to cope with the stresses of city life, the neighborhood provides a pleasant alternative. Over 2,800 acres of parks, recreation facilities, and several opportunities make Garland ideal for families.
Both cities are great in different aspects if you're thinking about making a move. We've done extensive research on these locations to provide you with the information you need. You'll learn about each city's downsides and benefits, cost of living, population, crime rate, weather temperature, and livability score as you go through this article.
What Are the Pros and Cons of Anaheim vs. Garland?
While Anaheim has family-friendly activities, good education, and eating and shopping opportunities, it also has a high crime rate and a high cost of living. Meanwhile, Garland offers a variety of job and business options, making it an excellent place to start a business. However, you must also evaluate the city's traffic and crime rates.
Living in Anaheim
Pros
Family fun activities

Anaheim, of course, has enough to keep the whole family entertained. For those who live in Anaheim, Disneyland is always within reach, but there are many other fantastic locations to take your children.

A smaller, more affordable alternative, Adventure City has rides, a petting zoo, and a children's theater.

There is a genuine military flying simulation at the Flight Deck 1 Air Combat Center, and a live-action musical dinner theater show called the Pirate's Dinner Adventure for youth 11 and older.

The Pretend City Children's Museum has a variety of guided interactive exhibits and activities that can help your children develop skills such as arithmetic, science, problem-solving, cooperation, and socialization. There is a Sky Zone Trampoline Park in Anaheim, as well.

Excellent dining

Anaheim has a diverse range of eating alternatives, from inexpensive street cuisine to fine dining places. You'll discover both familiar and strange tastes from all over the globe.

The Anaheim Packing District is a great area to get a bite to eat or a drink. There are two floors of gastronomic bliss here, each with a different cuisine to choose from. Waffle dogs, fish and chips, handmade ice cream, freshly squeezed juice, and Indian, Syrian, and Japanese cuisine are all available.

The Packing District used to be an orange marmalade factory and citrus packing house. Still, it's now a gourmet haven with a vast central atrium, community eating, and outdoor picnic areas.

Anaheim is also home to craft brewers, including the Anaheim Brewery, a restored pre-Prohibition brewery with a beer garden and tasting area. Wine lovers can visit Calvino Wine Pub, which offers a broad selection of foreign wines by the glass.

Excellent shopping experience

Anaheim is a great place to shop if you appreciate it. You'll find boutiques, specialist stores, and large shopping malls throughout the city.

Anaheim Gardenwalk, an outdoor shopping center, is more than simply a shopping mall. A movie theater, dancing and workout studios, and various eateries are available. It's a terrific place to go shopping, dine, and see a movie in one day.

Another great spot is Anaheim Town Square. It is the city's major retail complex with big box shops, small boutiques, and foreign restaurants.

Above-average education

Anaheim school districts are divided into groups based on grades and ages; therefore, there is a high school district and an elementary school district. In terms of educational quality, both communities score far above average.

Also, several community schools and universities in the region, including Chapman University and California State University, Fullerton, provide two-year degrees and experiential learning.

Moreover, hundreds of conventional and alternative educational possibilities abound in the Los Angeles metropolitan region, of which Anaheim is a part.
Cons
Higher crime rate

Based on a recent crime report, the city has a property crime rate of 39.4 per 1000 residents. The rate is greater than the national average of 35.4.

The violent crime rate is 22.3, lower than the national average of 22.7. Its crime rate seems consistent throughout; however, crime rates in tourist-oriented areas are higher.

High cost of living

Anaheim has a cost of living index score of 10 out of 273 cities in the United States. Compared to the national average, Anaheim's cost of living is 148.5% higher.

Housing is usually the most considerable monthly expense you'll have to factor in when you live in this city. The average rental cost for a 2-bedroom property in the Anaheim metro region is $2,326, 98% higher than the national average.
Living in Garland
Pros
Excellent place to work

Jobs are usually a significant matter for anybody considering relocating, and Garland is a terrific option for many individuals.

Why? The city is roughly a century old and has grown into an industrial sector. Garland's primary businesses are steel fabrication, dairy products, food processors, aluminum die casting, oilfield equipment, and electronics.

Compared to the typical metropolis, obtaining a job here is more superficial. Unemployment usually is low, ranging between 3 and 4%. Some of the major employers here include US Foodservice & L-3 Communications, General Dynamics, Kraft Foods, International Truck, Raytheon Intelligence & Information Systems, Atlas Copco, and Sears.

Several schools

The Garland Independent School District (GISD) serves most children in this community. Mesquite Independent School District, Dallas Independent School District, and Richardson Independent School District are some of the other districts attended by students.

Garland is also home to various institutions and universities, including Richland College and Dallas County College.

One of the city's most notable features is the lack of formal school zoning. Residents here have the option of enrolling in any school of their choice.

Well-equipped emergency response

An excellent and well-equipped fire department and emergency response team are on hand throughout the city. The F4 tornado that struck Garland, Texas, in December 2015 confirmed it all, as many people were saved. The average response time for the police and fire departments is a little over seven minutes.

Start-up opportunity

Local businesses flourish in the city, which is fantastic since they give a neighborhood a distinct personality. The Chamber of Commerce has a multitude of information for companies of all sizes and industries.

With the Chamber's educational seminars, training tools, leadership initiatives, and more, you can fill the gap and expand your idea.
Cons
Not a safe place to live

According to FBI data, crime rates in Garland are much higher than the national average. It has a more significant crime rate than 86% of Texas' cities and towns combined. In Garland, a violent or property crime victim has a 1-in-36 chance of becoming a victim.

Traffic

Like everywhere else, traffic is getting more problematic in this city. The drive to work has always been an enormous drawback for many residents.

If you've worked in far North Dallas, commuting to and from work can take additional minutes. So expect that this will affect your productivity at work.
Anaheim or Garland – Which Is More Expensive?
Based on the livability score, Anaheim obtained a rate of F in the overall cost of living while Garland received a C+. Thus, the expenses in Anaheim are more expensive than in Garland. The most significant factor in the cost of living difference is the median home cost.
The table below shows you the cost-of-living indices written in percentage:
| | | |
| --- | --- | --- |
| Living expenses | Anaheim | Garland |
| Housing | 257.1% | 85.5% |
| Food & Groceries | 102.5% | 97.7% |
| Health | 93.4% | 98.1% |
| Utilities | 97.4% | 100% |
| Transportation | 118% | 119% |
Data is 100 = US National Average
> 100 means more expensive than the national average
< 100 means cheaper than the national average
Housing Cost
Anaheim's cost of housing is 66.7% higher than in Garland. Anaheim's median home cost is $762,700, whereas Garland has only $245,100.
Utility Cost
Garland's cost of utilities is 2.6% higher than in Anaheim. The essential utilities such as water, electricity, cooling, and heating for an 85 square meter apartment cost only $153.19 per month in Anaheim, whereas $172.18 in Garland.
Food and Groceries Cost
The cost of food and groceries in Anaheim is 4.7% higher than in Garland. For example, the current market price of white rice in Anaheim is $6.06 per kilogram, whereas it is only $5.66 in Garland.
Transportation Cost
Garland's transportation cost is 0.8% higher than in Anaheim. For example, the one-way ticket of local transport in Anaheim costs $2.00 only, whereas, in Garland, that is $3.00.
Healthcare Cost
Garland's healthcare cost is 4.8% higher than in Anaheim. If you visit an optometrist in Garland, you will spend $125.00, whereas, in Anaheim, that is only $106.53.
Is Anaheim Bigger Than Garland?
Based on the most recent data, Anaheim is 32.85% more prominent than Garland in terms of population number. However, Garland is 10.53% bigger than Anaheim in land area.
Anaheim is the 10th-largest city in California and 56th in the United States, with 349,366 residents in 2020. The town has 6,943 persons per square mile, covering 51 square miles. At a rate of 0.10 % per year, Anaheim's population has grown by 3.90 % from the most recent census of 336,265 residents in 2010.
Conversely, Garland is the 14th biggest city in Texas and 96th in the United States, with 234,585 in 2020. Garland's population has grown by 3.40% from the most recent census, which reported a population of 226,876 in 2010. Garland has a population density of 4,111 persons per square mile, encompassing 57 miles.
Is Anaheim Safer Than Garland?
Based on the recent criminal records, Garland has a crime index of 17, whereas Anaheim has recorded 15. With 100 to be the safest, Garland is safer than Anaheim.
Anaheim is safer than 35% of all cities in California and 27% of all cities in the United States. In a typical year, Anaheim has a crime rate of 29.18 per 1,000 inhabitants.
Residents of Anaheim typically believe that the northeast section of the city is the safest. Your chances of being a crime victim in Anaheim might range from 1 in 14 in the city's north neighborhoods to 1 in 31 in the city's northeast section.
On the other hand, Garland is safer than 31% of cities in Texas and 32% of cities in the United States. Garland's annual crime rate is 27.70 per 1,000 people only (lower than Anaheim). Most Garland residents believe that the northeastern portion of the town is the safest.
In Garland's west side communities, your chances of being a victim of crime are as high as 1 in 19, whereas in the northeast, your probabilities are as low as 1 in 58.
Is Anaheim Warmer Than Garland?
Garland's typical temperature throughout the year is 37°F to 96°F, whereas Anaheim has 46°F to 85°F. Thus, Garland is warmer than Anaheim.
On average, Anaheim is above 82°F every day throughout the summer, which lasts for 2.8 months from July 04 to September 27. August is the city's warmest month, with daily highs of 85°F and lows of 65°F.
From November 26 to March 23, the chilly season lasts 3.9 months, with an average daily maximum temperature below 70℉. Anaheim's coldest month is December, with an average low temperature of 46°F and a high temperature of 68°F.
Meanwhile, with a typical daily high temperature of above 88°F and lasting for three and a half months, the hot season begins on June 3 and ends on September 18 in Garland. August is the warmest month in the city, with an average high temperature of 94°F and a low temperature of 75°F.
A low of 63°F is the average daily high temperature during the chilly season, which lasts for three months between November 25 and February 24. A low of 38°F and a high of 56°F are the standards in January in Garland.
Is Anaheim Better Than Garland?
Garland scores an impressive 74 out of 100 on the livability scale, whereas Anaheim averages 62 out of 100. Thus, Garland has a better overall quality of life than Anaheim.
Location, location, location – these are maybe the three most critical words in your quest for a new home. Fortunately, there is no lack of fantastic local amenities and exciting things to do in Anaheim. Anaheim rates well in amenities and is exceptionally high in the weather category. Anaheim has a livability rating of 62/100, bringing it in the 47th percentile of all American cities.
However, the top concerns when you move here are living costs and housing.
On the other hand, Garland achieved a 74/100 livability rating based on available facts and statistics analysis. Compared to other cities in the United States, this is a relatively high rating. This city is also placed in the top 10 percentile of all cities in the USA.
Amenities, cost of living, educational opportunities, and housing options are all excellent in Garland, Texas. Choosing to live in Garland is a perfect option!
Did you find what you were looking for, or is something missing? Let me know in the comments below.