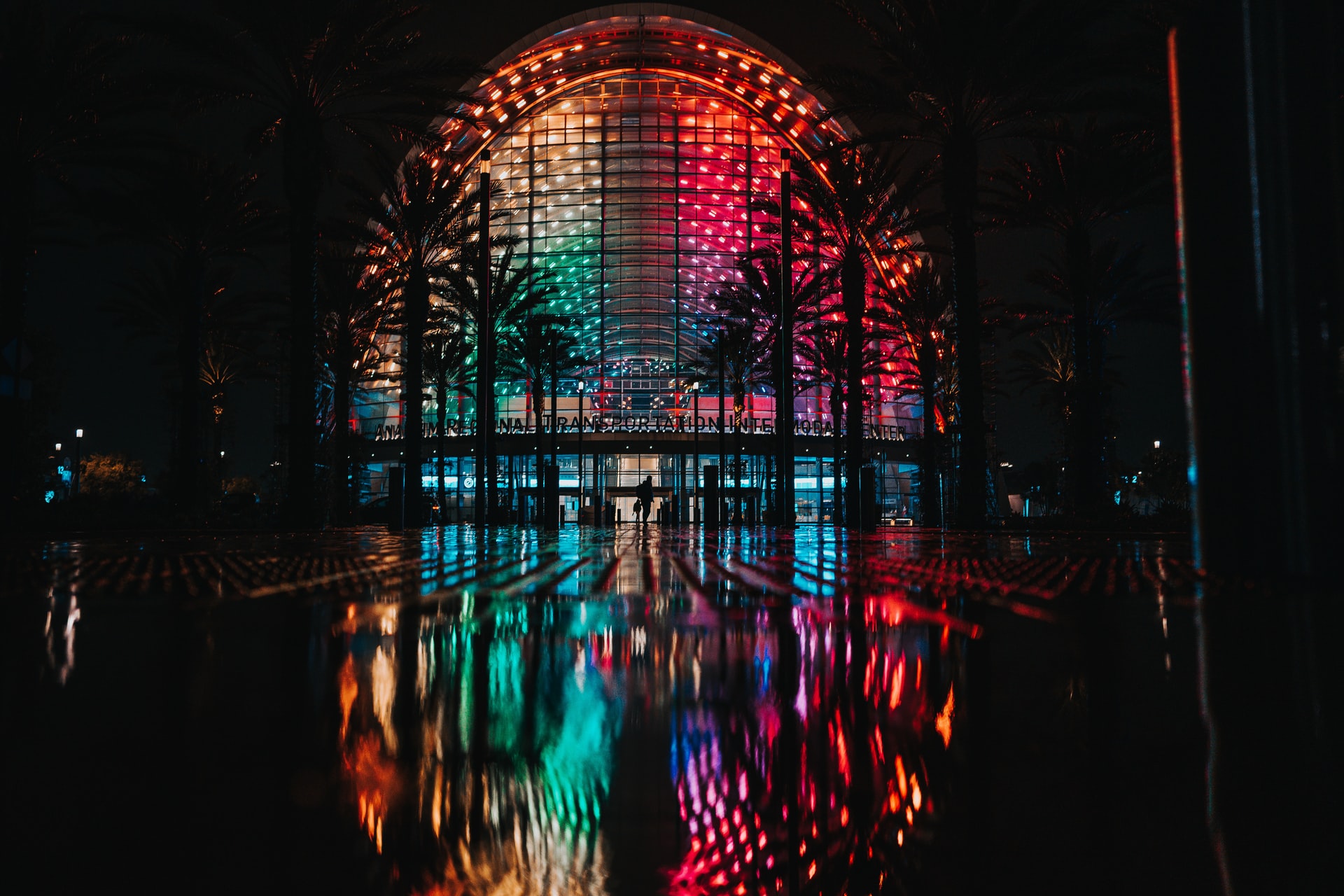 Anaheim is a tourist city in California known for its Disneyland Resorts, secured community, and vast open space ideal for many recreational activities. These highlights make it the best place to resettle and invest compared to Hialeah. On the contrary, Hialeah, a city in Florida, is a laid-back community with safe surroundings and culturally diverse society.
Anaheim, California, boasts its rising tourism industry and its affluent neighborhood. The city is prominent in its high living cost, but everyone will love an incredible recreational spot. The town has a good job prospect with a greater concentration in the hospitality sector.
Hialeah, Florida, is a pretty neighborhood filled with many Cuban immigrants. The urban area mostly speaks Spanish, and their culture is evident in their downtowns and community. Also, the metroplex has good schools and a safe place to relocate.
It is hard to choose between settling in either Hialeah or Anaheim. Here, we gather the relevant pros and cons of each city to help you determine the best area to plant your roots.
What Are the Pros and Cons of Anaheim Versus Hialeah?
Anaheim's perks include its rising tourism drive, brewery district, and vast recreational sites, but living here is expensive, especially in its housing market. On the contrary, Hialeah's best assets are the neighborhood's safety, its affluent Spanish influence, and fine beaches; however, extreme weather is something to avoid.
Living in Anaheim
Pros
Strong Tourism Drive

The city of Anaheim has a vital industry in tourism, all thanks to its growing global hotspots like Disneyland Resorts, Disneyland Adventure Park, Anaheim Sky Zone, and the famous Anaheim Packing District, with over 25 million annual visitors and generating almost 7 billion dollars.

Anaheim also has a significant economic driver in the Anaheim convention center and the two major sporting venues, the Big A – Angel Stadium and Honda Center. The Downtown Disney Lane still caters to the flock of tourists who you often see wearing Mickey Mouse hats and shirts strolling on the sidewalk.

Anaheim's Brewery District

Anaheim's brewery is gaining popularity in Orange County and even in the United States. There are many internationally crafted beers in the La Palma Beer Trail, where you can go bar hopping, enjoying a vibrant nightlife.

Never miss to check out craft beer tours and great Belgian-inspired brews in Terreux Tasting Room. Also, a good sip at Golden Road Brewery, directly across the street from Angel Stadium, makes it ideal for pre-or post-game festivities.

Vast Greenery

Anaheim boasts its green city with over 800 acres of big spaces consisting of public parks and nature preserves. One of the great metroplexes finds in Anaheim Hills is the Oak Canyon Nature Center, where you can have endless trails and an excellent spot for trekking and even camping.

There are still unlimited recreational things to do in Anaheim's 57 parks, where you can share great amenities such as picnic tables, bike trails, open spaces for outdoor meetings, fishing, and a play area for the kids.

The Vans Skatepark

What's more fun in Anaheim is the presence of Vans Skatepark, where it attracts tons of skaters and even skaters-at-heart. This enormous 20,000+ square-foot rink is a skater's dream, and you can book a private lesson with a Vans certified skate trainer for $50 per hour on Monday, Wednesday, and Friday. Alternatively, you can observe people performing tricks on their skateboards.
Cons
Inefficient Transport Link

Anaheim is a great tourist city, accommodating around 24 million tourists a year. Sad to say, there is no excellent transportation link in the area. The place has a busy system, car-pooling, taxis, and AMTRAK, but the inadequate intra-city rail system is not appealing.

If you want to explore the outskirts of town, you need to utilize your car to get going.

Overcrowded Metropolitan Area

The statistics, covering millions of people a year, create overcrowding in Anaheim City. The place only shelters over 300,000 citizens in its 50.3 square mile land area. With a flock of people that reaches 50,000 a day, the metroplex's downtown is technically crowded and often creates environmental distress and massive road congestion.
Living in Hialeah
Pros
Low Violence Crime Related Cases

Hialeah is a safe city because of its relatively low violent crime index, acquiring only a score of 14, which is lower than the nation's average of 22.7. The city is also 30% safer than other American cities, making it a great neighborhood.

The urban area has a record of annual crime that does not exceed 5,000. Some safe places in this area are in the community of Sunset Lakes and West Lakes Estates.

Affluent Spanish Influence

Many immigrants in Hialeah came from Cuba, creating almost 95% of its community into a Spanish-speaking area. The place's signages are in Spanish, evident in its history. You will feel the strong connection of the Latin American culture on the site.

There are so many good foods, vibrant colors, and music that will make you appreciate Latin America's impact in this urban district. Note that there are still people that speak English here, but mostly, Spanish fluent dominate town.

Fine Floridan Beaches

Hialeah boasts the fine beaches in its neighborhood. The city is relatively close to this body of water, and people can do a lot of fun activities if around the area. Some of the perfect shorelines to visit in the area includes Haulover Park, Hollywood Beach, and Downtown Doral Park.

An unlimited collection of outdoor recreation is too enjoyable to pass up. Water sports, surfing, scuba diving, and swimming are available for everybody. You will not be sorry to have this on your city's premises.

The Hialeah Park Racetrack

One of the most important treasures of Hialeah is its Park Racetrack which the local government built-in 1925. The Hialeah Park Racetrack is one of southern Florida's oldest recreation centers. National Register of Historic Places admitted it to the list of historic sites in the United States on March 5, 1979.

Its site spans 40 square blocks of Hialeah's center side and the Miami Metrorail at the Hialeah Station at Palm Avenue and East 21st Street. Hialeah Park, regarded as among the beautiful racecourses globally, opened on January 14, 1932.
Cons
Extreme Weather

Hialeah is a city that has been strongly affected by hurricanes, and they are not uncommon. People in the community are used to having to relocate during hurricane season. If you are not used to experiencing natural phenomena, you will not prefer living in Hialeah during this extreme season.

High Cost of Living

Hialeah's cost of living is higher than the national average. Even the city's housing average is 21.3% higher, with a median home value of around $280,400. Essential utilities, transportation costs, and health care are also costly here. It would be best to have a stable job to sustain a good lifestyle.
Anaheim Or Hialeah- Which Is Cheaper?
Anaheim and Hialeah are expensive cities because their total cost-of-living index is above the national median. However, Hialeah is 23.9% less expensive. Also, the housing market of Hialeah in Florida is 52.8% cheaper than the figures of Anaheim in California.
Living in either Anaheim or Hialeah is costly, especially if you consider purchasing accommodation. The housing market of both cities is something not everyone can afford immediately.
Comparison Table of Living in Anaheim, California vs. Hialeah, Florida
| | | |
| --- | --- | --- |
| Living Expenses | Anaheim, California | Hialeah, Florida |
| Housing and Rent | 257.1% | 121.3% |
| Utilities | 97.4% | 97.1% |
| Food And Groceries | 102.5% | 105.6% |
| Transportation | 118% | 141.6% |
| Health | 95.9% | 98.8% |
| Miscellaneous | 104.4% | 104.6% |
Based on the Data of which 100 = U.S. National Average
>100 means more expensive
<100 means cheaper than the U.S. average
Housing and Rent Costs
Hialeah is cheaper than Anaheim in terms of accommodation expense even both city's percentile exceeds the national average. Hialeah's housing market is slightly lower, with a median home value of $280,400, with a monthly rental fee of $2,090.
Meanwhile, Anaheim's whopping house price, with a median of $594,400, and a lease fee of $2,871, is for people with a high-paying job.
Utility Costs
Hialeah is 0.3% cheaper in its utility bills. Actual consumption like power, heaters, water, and trash collection for a single apartment in Hialeah is $146.30, while the same services in Anaheim cost $153.19.
Food and Groceries Costs
Foods and groceries in Anaheim are around 3.1% less costly than in Hialeah. For example, one kilo of a beef round in Anaheim will charge you roughly $9.19, while the same item in Hialeah is $12.49.
Transportation Costs
Hialeah is 15.9% cheaper in transportation fees than in Anaheim, even if both percentiles exceed the national standard. One liter of gasoline in Hialeah is only $0.66, while the same product in Anaheim will charge you $0.93.
Health Care Costs
Anaheim is around 2.9% less expensive in its medical care cost than Anaheim. An average fee for an optometrist consultation in Anaheim is about $110.59, while Hialeah's assistance is roughly $100.63.
Taxes
Anaheim has a sales tax rate of 7.8% and an income tax of 8%. Meanwhile, Hialeah's sales tax is 7%, with no income tax. Thus, people living in Hialeah enjoy the total amount of their paychecks without giving a mandated portion to the local government.
Is Anaheim Safer Than Hialeah?
Hialeah is 30% safer than other American cities, making the urban district more secure than Anaheim, with only a 15% safety index. Also, Hialeah's violence crime index score is only 14, much lower than the 22.3 scores of Anaheim.
Hialeah, Florida, has a reasonable safety index making it an excellent place to settle and invest. The city has a low statistic of its violent and crime-related incidents. The urban district also has a low annual criminal record in a year with 4,324.
On the contrary, Anaheim has a mild violence crime index, but its property-related cases are slightly higher than the national average. The total number of crimes committed in this metroplex in a year is 10,122. You will find a secured community in the vicinity of Anaheim Hills and the Historic Districts.
Is Anaheim Bigger Than Hialeah?
Anaheim in California is a larger city when compared to Hialeah of Florida. Anaheim has around 353,676 people in its 50.3 square mile land stretch, while Hialeah has only 232,027 inhabitants in its 21.4 square mile mainland.
The city of Anaheim has a significant population-to-land ratio that creates a population density of 7,028.4 people per square mile. The urban area is part of the Greater Los Angeles Metropolitan Region and is one of the group's growing metroplexes.
On the contrary, Hialeah is a denser city with over 10,824.2 people per square mile. The town has a water area of about 1.4 square miles that comprises the urban district's fine coastline and pristine beaches.
Is Anaheim Warmer Than Hialeah?
Anaheim's hot-semi arid climate makes it warmer than the tropical monsoon climate of Hialeah. Additionally, Anaheim has more sunny skies with 280 than Hialeah's 252.
Anaheim and Hialeah do not receive any snowfall all year round. However, Anaheim has more warm weather, and it is sunny most of the time. Gloomy days in this urban area are prevalent compared to rainy days. You will never enjoy any White Christmas in the neighborhood.
On the contrary, Hialeah is a metropolis that is technically prone to hurricanes. The metroplex has around 20 annual storms and 6 to 7 predicted hurricanes. Living in this urban area requires preparing for the unavoidable hurricane season.
Is Anaheim Better Than Hialeah?
Anaheim's rising tourism and hospitality sector creates a significant impact in its job market, coupled with a secured neighborhood, making it a better place to relocate and grow your business than the city of Hialeah. On the contrary, Hialeah's Spanish influence with its fine beaches makes it an excellent feature for a small town.
Anaheim has a solid economic driver in the presence of its globally competitive tourism hotspots. The area creates a good ambiance with safe spaces, vast outdoor greenery, and high-ranking institutions. You will appreciate the beautiful city even if you need to pay more if you live here.
Hialeah is a great neighborhood, evident in its Spanish influence. The city has a great historical site in its oldest race park. You will also enjoy having fine shorelines and lovely beaches in your nearest neighborhood.
Anaheim is an excellent tourist city that is economically strong, providing an affluent life to its inhabitants. Hialeah is still a growing urban district that needs improvement in many vital sectors.
Are you considering moving to Anaheim, California, or Hialeah, Florida? Let me know your thoughts and concerns below.