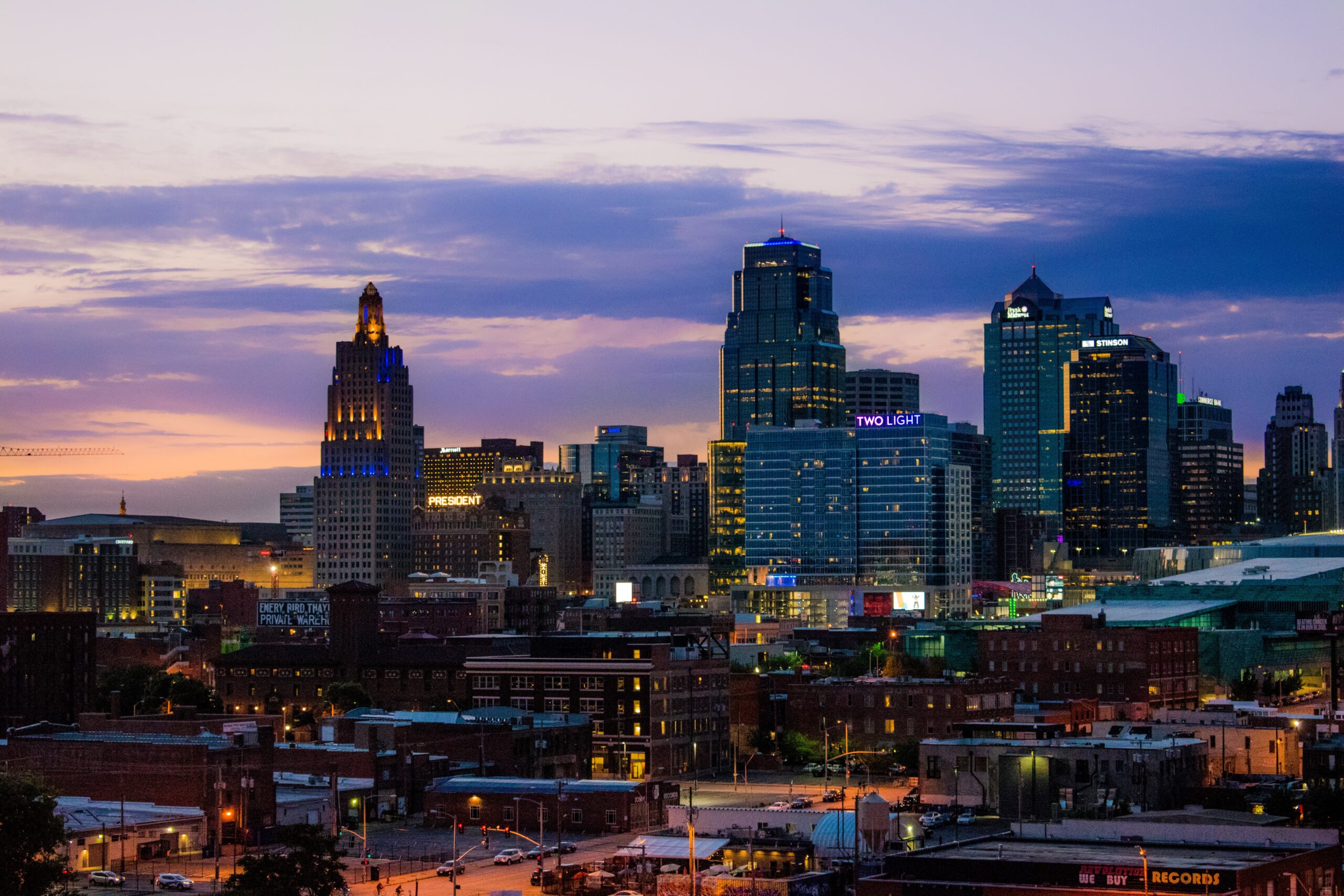 Kansas City is the best place to live due to its prosperous economy and inexpensive cost of living. In contrast, Anaheim is safer yet more costly and has a higher unemployment rate than Kansas City.
Kansas City is the largest city in Missouri. It equally appeals to seniors, young families, and upwardly mobile professionals because of its modest suburban vibe. There are several parks, restaurants, coffee shops, and well-regarded public schools in the region.
Anaheim is primarily a suburban town in Orange County, between Los Angeles and San Diego, with several famous attractions, notably Disney Land. The city has a multicultural vibe, fusion of cultures, and delicious food.
Safety is an essential factor when it comes to moving to another city. However, Anaheim and Kansas City's crime rates do not differ much.
Considering the economy and living costs, Kansas City is relatively better.
What are the Pros and Cons of Anaheim vs. Kansas City?
Anaheim is rich in tourist spots and is close to other cities. However, the city's unemployment rate and prices are high. Kansas City allures people with its excellent economy, low prices, and food trucks, but yearly tornadoes are one of its setbacks.
Living in Kansas City
Pros
Less travel time

Because there will be little traffic, the distance will be your primary issue. If you live in rural Kansas and have to drive to work in the next town over, it may take 30-60 minutes.

Even if you choose to live in the Kansas City metro area, your commute will often take less than 25 minutes. In addition, Kansas City boasts the ninth shortest commute in the country.

You will likely spend around 20 minutes traveling to the downtown metro region if you live in Kansas City's suburbs.

Great economy

The "Heart of America" not only offers a low cost of living that attracts young professionals and families.

Kansas City also boasts a low unemployment rate of 2.5% and excellent job opportunities in government, finance, energy, healthcare, engineering, and technology.

While wages are lower here, living costs are lower, which nicely balances things out. Even better, the city ranks among the top two hundred cities in the United States regarding job opportunities.

Inexpensive cost of living

One of the most compelling reasons for individuals to relocate to Kansas City is the low cost of living. Indeed, Kansas City takes pride in having one of the lowest living costs in the country.

Several housing alternatives are available, and various living spaces are open at varied rates. However, being in such a vibrant city is all pretty inexpensive.

Food trucks

Kansas City has a solid entrepreneurial culture with a significant food truck explosion. Surprisingly, Lebanese cuisine is one of the most popular cuisines in the country.

Getting a bite to eat is unquestionably simpler now that many food trucks are around. Their pricing is also relatively inexpensive, allowing you to sample a broad range of meals.

Jazz and beer

Kansas City was formerly known as "The Paris of the Plains" for a reason. KCMO was a hub for gambling, drinking, and jazz music in the 1920s and 1930s. Although the city isn't as crazy as it once was, jazz nevertheless reigns supreme in the city's live music scene.

Because Kansas City was designated one of America's Best Beer Cities, it's no surprise that it has a thriving craft beer sector. Boulevard Brewing Co. is Kansas City's most well-known brewery.

Try some of their concoctions in the Beer Hall to discover more about how they make their beers. However, there are other smaller local breweries worth visiting across the city.
Cons
Income tax

Kansas has acceptable home costs but high taxes. In terms of taxes, Kansas is the 14th most costly state in the United States.

In Missouri, for example, your first $15,000 in taxable income will be deducted at a rate of 2.7 percent. On top of that, they add another 4.6 percent. For married couples, the fees are the same.

"Tornado Alley"

Because Kansas lies in the "Tornado Alley," it's a good idea to have a home with a functional storm shelter. If you're being blasted by an F5 tornado, sitting in a bathtub or an inner room won't help much.

There were 12 days in a row during the 2019 tornado season when at least eight tornadoes were in the central plains. If you live here, you will need to pay attention to news alerts about severe storms to be safe.
Living in Anaheim
Pros
Skatepark for kids

The Vans Skatepark is one of the children's favorite things in Anaheim. This colossal 20,000-square-foot skatepark is a skater's dream come true.

For $50 an hour, you may arrange individual lessons with a Vans certified skate teacher on Mondays, Wednesdays, and Fridays.

Anaheim Packing District

Three national historical treasures, including a former Packard automobile dealership and a marmalade plant, are now available for culinary creativity and open spaces.

The Anaheim Packing District, located south of the downtown district in the city's center, offers a contemporary experience inside old buildings. Farmers Park is a nicely designed green park and gardens with a gorgeous boardwalk located in the Packing District.

The rebuilt Anaheim Packing House Food Hall is the Anaheim Packing District's main attraction.

What was formerly a citrus packing warehouse in downtown Anaheim has been transformed into one of the country's most sophisticated food halls, with high ceilings and plenty of natural light.

Ideal location

Because of Anaheim's central position, residents may easily travel to Long Beach, Los Angeles, Santa Ana, and Newport Beach. If you work in one of these cities, you can easily commute from Anaheim to any of them.

The city is also more enjoyable because of its central location, permitting more services and activities. Even though the town is not on the coast, it is easy to access the beach and the Pacific Ocean.

Quiet and secluded communities

Anaheim is home to several planned communities and residential districts, such as Anaheim Hills and the Santa Ana foothills.

Compared to Downtown Anaheim, these regions are tranquil and isolated, offering panoramic views of both cities and California hills. Anaheim is a great place to live if you want to be in a serene environment.

Shopping centers

There's no need to travel to Beverly Hills or Los Angeles to shop because Anaheim has many excellent stores.

The Anaheim GardenWalk retail mall, for example, is within a short distance from Disneyland and provides a variety of restaurants and entertainment in addition to its shopping.

The Outlets of Orange provide a lot of great deals from stores including Adidas, Nike, Neiman Marcus, and Saks Fifth Avenue OFF 5th. A day spa and an AMC Orange 30 movie theater with IMAX are also available.

The Center Street Promenade, which sells artisan products, and the Old Towne Orange Historic District, which sells antiques, are two more fantastic places to shop.
Cons
More costly than Kansas City

The cost of living index for Anaheim is 152.2. That indicates Anaheim is around 52% more expensive than the national average. Utilities are 6% lower than the national average, but transportation and food are 16-35% higher. However, the housing index is 242.

Besides the national average, Anaheim is more than 70% more costly than Kansas City. If you do not have sufficient funds or income, you will find it hard to save money in Anaheim.

Crowded city

Many visitors flock to one of the world's happiest cities. Disneyland, for example, attracts approximately 19 million visitors annually. Anaheim would outnumber 20 other states in population if it became a state.

On the other hand, Anaheim is a tourist hotspot in the county's heartland, resulting in increased demand and competition for practically everything. The streets are busy, and prices hike because of its tourist market.

Anaheim or Kansas City – Which is cheaper?

Anaheim's cost of living is 76.6% more expensive than in Kansas City. All expenses are cheaper in Kansas City except utilities.

| | | |
| --- | --- | --- |
| Living expenses | Anaheim | Kansas City |
| Housing | 257.1% | 63.3% |
| Food & Groceries | 102.5% | 96.8% |
| Health | 95.9% | 94.5% |
| Utilities | 97.4% | 101.4% |
| Transportation | 118.0% | 88.7% |

Data is 100 = US National Average
> 100 means more expensive than the national average
< 100 means cheaper than the national average

Housing

Housing costs in Anaheim are 30.62% higher than in Kansas City. Anaheim's median house value is $571,528, while Kansas City's median house value is only $319,587.

Food & Groceries

Kansas City's food and grocery prices are lesser than in Anaheim. 1kg of apples in KC is only $3.64, compared to $5.50 in Anaheim.

Health

Healthcare fees are slightly higher in Anaheim. A doctor's visit in Anaheim costs $108. Moreover, Anaheim's healthcare expenses are 1.5% more than Kansas City's.

Utilities

Utility costs in Kansas City are more costly than in Anaheim. The essential utilities (electricity, heating, cooling) for an 85m2 apartment in KC are only $171.36, only costing $253.19 in Anaheim.

Transportation

Kansas City's transportation fees are cheaper. A 1L of gasoline costs $0.65 in KC compared to Anaheim's $0.89.

Is Anaheim bigger than Kansas City?

Kansas City is 6.3 times the size of Anaheim, with an area size of 319 mi². Aside from land area, Kansas City is also denser with impressive economic standing.

With a land area of 319 mi², Kansas City is undeniably bigger than Anaheim. The metropolis also has a population of 1,711,000, making it denser.

On the contrary, Anaheim's land area is 50.88 mi², with a population of only 942,000.

Anaheim has a higher unemployment rate than Kansas City in terms of economic standing. The latter's unemployment rate as of November 2021 is only 2.50%. Meanwhile, Anaheim's unemployment rate is 4.30%.

Furthermore, Kansas City is among the cities in the USA with an excellent economy. The metropolis' unemployment rate has been consecutively low.

Thus, Kansas City has a better economy, a more extensive area, and is more populated than Anaheim.

Is Kansas City safer than Anaheim?

The safety scale of Kansas City is only 42.26. In comparison, Anaheim is safer, with a safety scale of 46.76. Therefore, Anaheim is safer than Kansas City.

Anaheim has a lower crime value of 53.24 compared to Kansas City's higher crime value of 57.74.

Crime in Kansas City has been increasing in the past three years. There are also greater chances of being a victim of theft, drugs, robbery, and vandalism in this metropolis compared to Anaheim.

Hence, Anaheim is safer than Kansas City.

Is Anaheim hotter than Kansas City?

Kansas City's average annual maximum temperature is 90°F. Contradictorily, Anaheim has a lower average yearly peak temperature of 85°F. Hence, Kansas City is hotter than Anaheim.

Summer seasons in Kansas City are hot, humid, and rainy; winters are frigid, snowy, and windy; and it is partly overcast all year. The temperature ranges typically from 24°F to 90°F throughout the year, with temperatures seldom falling below 7°F or rising over 99°F.

Anaheim's summers are short, hot, and dry. Moreover, winters are long, chilly, and partially dismal. Throughout the year, Anaheim's temperatures typically range from 46°F to 85°F. In addition, temperatures seldom drop below 39°F or climb over 94°F.

Anaheim has 280 sunny days per year, with longer summers than Kansas City. Meanwhile, Kansas City has shorter sunny days of 217 yet experiences hotter temperatures than Anaheim from late June to August.

Is Anaheim better than Kansas City?

Residents in Kansas City enjoy a healthy and wealthy economy with low prices. Contradictorily, Anaheim offers a secure environment with a great location, but prices are too high. As a result, Kansas City is better than Anaheim.

Although Kansas City has a higher crime index than Anaheim, it is still one of the most excellent locations to reside in Missouri.

People in Kansas City enjoy an urban-suburban mix, with most residents owning their houses. There are several restaurants, coffee shops, and parks in Kansas City.

The town is home to many families and young professionals, and its citizens are liberal.

On the other hand, Anaheim provides a secure environment and quiet neighborhoods to its citizens. However, the city's economy isn't at par with Kansas City. The expenses in Anaheim are also very high, with lesser job opportunities than its counterpart.

In addition, Kansas City also boasts a healthier and wealthier economy with inexpensive living than Anaheim.

Therefore, Kansas City is better than Anaheim.

Are you considering moving to Kansas City or Anaheim? Let me know your thoughts and concerns below.