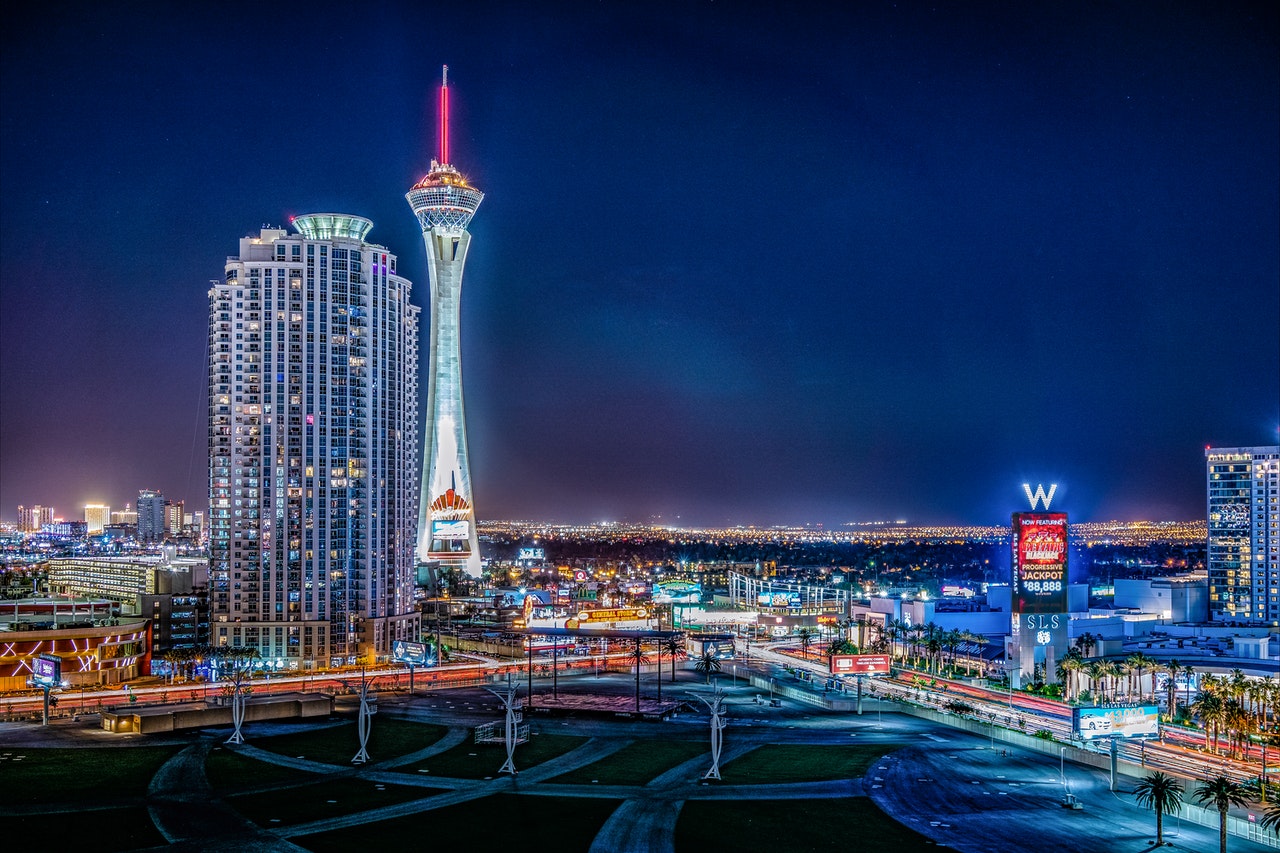 Las Vegas, the Sin City of Nevada, is the world's gambling and entertainment capital where a growing job market exists, plus there is no income tax collected here. Meanwhile, Anaheim's proximity to other Los Angeles Metropolitan areas and its warm weather are better perks.
Las, Vegas, the Sin City, has a lot to offer aside from being The Gambling and Entertainment Capital of the World. You will be shocked how this metroplex has no income taxes obtained from your paychecks. Vegas also has excellent access to collectively appealing outdoor recreations.
Anaheim, home to Disneyland Resorts, has a booming tourism industry. This tourist-centered place also has a whooping living expenses prices. Also, the fine weather in this city will enable you to enjoy the vast open-air spaces in the metropolitan and let you be one with nature.
Anaheim and Las Vegas's most vital points are its growing tourism industries. If you are still undecided where you want to relocate, we list both cities' pros and cons that are truly helpful to break the dilemma of your choices.
What Are the Pros and Cons of Anaheim Versus Las Vegas?
Anaheim's booming tourism industry, great climate, and accessibility to Los Angeles is its significant advantage; however, the sluggish job market is a considerable drawback. Meanwhile, Las Vegas's growing entertainment and gambling industry, the presence of labor opportunities, and fewer taxes imposed are its most vital points. Still, lack of greenery and public mass transit is a headache.
Living in Anaheim
Pros
Anaheim Is Part of Greater Los Angeles

Anaheim's location is very accessible, and the best deal is that it is part of the second-largest metropolitan region in the United States. The city is just a 30-minute drive where you get to experience LA without consuming much travel time.

Greater Los Angeles is also central in international commerce, education, media, corporate, tourist industry, technology, and sports center. As part of this circle, Anaheim contributes to the tourism business, and there are numerous opportunities in nearby areas that can help the city's economic condition.

World-class Amenities

Thanks to its world-class amenities and attractions, Anaheim's tourism is all good. The city has an undeniable reputation of bringing billions of incomes to Orange County with its Disneyland Resorts, Hotels, and Downtown District.

Anaheim's theme parks will keep you entertained, and the spectacular Disneyland Parade will make your Disney encounter memorable. To have a good time at this tourist destination, you'll need a decent amount of money.

The Center Street Promenade

Anaheim has yet another tremendous attraction aside from its international amenities, and that is the Center Street Promenade. The farmer's market, different seasons, art shows, and roadside fairs of the center street make the place dynamic.

The Center Street Promenade combines elements of Anaheim. One of the shops you would not like to miss is Pour Vida, where their tacos and freshly squeezed juices are delicious. If you're at the Packing House, you can take "Polly the Trolley," which takes you to the central street promenade from noon to 9 p.m. Friday-Sunday and leaves every 15 minutes.

The Great Californian Climate

People that love warm weather and mild winters can enjoy the same climate in Anaheim. The average temperature on a typical warm day in this place ranges from 60 to 80 degrees Fahrenheit. It is also great to have a few rainy and gloomy days.
Cons
Luxury Living in Anaheim

If you decide to plant your roots in Anaheim, you need to have a good amount of money to pay for everything. The average home value in Anaheim is around $500,000, while the rental fee is roughly $3,000 per month. Residing in this town means you are willing to spend more on your daily expenses, especially your accommodation.

Sluggish Labor Market

Even if Anaheim has a growing tourism sector, it undeniably has a high unemployment rate of 7.5%, more significant than the national standard of 6%, and its recent job growth is only 0.6%. The problem here is that limited industries offer job openings aside from its tourism industry.

If you wish to relocate here, you must land a stable job in customer service and hospitality. If it is not your thing, then heading to the Los Angeles area to continue your career is a better option to sustain the high living cost of this town.
Living in Las Vegas
Pros
Booming Gambling and Entertainment Industry

Las Vegas, Nevada, is the world's Gambling and Entertainment Capital. You will experience the best perks of adult things here, from skyscraper mega-casinos hotels to a new level of entertainment and nightlife. The Las Vegas Valley as a whole is Nevada's most prominent financial, commercial, and cultural center.

The Sin City's Las Vegas Strip is home to the towering casinos and large infrastructures outside the city limit. Also, the city has been frequent shooting locations for Hollywood films. The tourism, betting, and entertainment companies employ over 315,000 people in Nevada, with an annual salary of nearly $40,000 on average.

Growing Labor Market Opportunity

Las Vegas's most vital point is its entertainment and tourism industry employment. Vegas has a 3.5% recent job growth with around 39% projected labor increase in the next ten years.

The tourism sector produces billions of income and still increasing. Nellis Air Force Base is the area's largest employer, with nearly 12,000 armed services and civilian employees working in some capacity. Casino hotels employ approximately 170,000 people in tourism, betting, and entertainment.

Abundance of Air Transit

Las Vegas has multiple airports serving its city. Vegas has around six air transit hubs which include McCarran International Airport. The various hubs in Sin City make air travel for everyone efficient and thoroughly practical, especially to business people and international visitors who enjoy the place's beauty.

Income Tax-Free City

Besides its reputable economic status, Las Vegas, Nevada's best deal is its tax benefits. This tax advantage is one of the greater profits, especially for working people to save at least 10% of their paycheck. Sin City does not impose an income tax, so whatever salary you get from your work, you can enjoy it in the total amount.
Cons
Lack of Greenery

Las Vegas is notable for its gambling and entertainment perks on towering buildings and skyscrapers. The city has less greenery, there are parks in its city limits, though people in this busy place opt to venture into the buzzing downtown area and Las Vegas Strip.
If you want to see a luminous evening sky, you must travel outside the city limits because the lack of open spaces in town will not allow you to have a better stargazing spot.

Limited Mass transit

Living in Las Vegas is thoroughly feasible if you have a car. There is a bus system in the neighborhood; however, its route is pretty limited and seldom caters to the outskirts of town. Lack of railways and substations in the city is utterly making commute time long and traveling inefficient for others.
Anaheim Or Las Vegas – Which Is More Expensive?
Anaheim is surprisingly 26.7% more expensive than Las Vegas. Its housing market is also 54% costlier than Sin City's pricing.
It is pretty indifferent that Las Vegas is a large metropolitan that is favorably cheaper than Anaheim. Anaheim, though, has its reputation for collecting higher fees on almost everything people avail.
Comparison Table of Living in Anaheim, California vs. Las Vegas, Nevada
| | | |
| --- | --- | --- |
| Living Expenses | Anaheim, California | Las Vegas, Nevada |
| Housing and Rent | 257.1% | 118.2% |
| Utilities | 97.4% | 102.6% |
| Food And Groceries | 102.5% | 102.3% |
| Transportation | 118% | 128.5% |
| Health | 95.9% | 92.3% |
| Miscellaneous | 104.4% | 103.6% |
Based on the Data of which 100 = U.S. National Average
>100 means more expensive
<100 means cheaper than the U.S. average
Housing and Rent Costs
Anaheim's luxury-priced homes range around $594,400, obviously more expensive than Las Vegas's $273,200. Also, the rental fee in Anaheim will make you pay roughly 2,871 per month, while the same lease situation in Vegas will charge you $1,629.
Utility Costs
Las Vegas will make you pay more on your essential utility such as water, electricity, phone bills, and internet connection. The Sin City will make you pay a utility expense of roughly $246.36 for an 82 square meter apartment, while the same scenario in Anaheim only costs you $222.91.
Food and Groceries Costs
Anaheim is only 0.2% costlier than Las Vegas, where each percentile is above the national median. Food and groceries are highly-priced because of the flock of tourists that both cities cater to all year round. Also, there is little home-grown produce in these neighborhoods, making it expensive.
For example, Anaheim's full course meal will cost you 62.50, and the same foods in Las Vegas cost $60.00.
Transportation Costs
Living in either Anaheim or Las Vegas will make you pay more on its transportation expense; however, Vegas is more expensive. Both percentages exceed the national median. The main explanation for this increased cost is that the two metropolitan area lacks outstanding public transit.
Thus, maintaining a car is enormous and needs more bucks to spend.
Health Care Costs
Both Anaheim and Las Vegas have decent health care fees, but Anaheim is marginally more expensive. Even though both proportions are lower than the national average, the medical care provided to its residents is adequate and of the finest quality.
Taxes
The sales tax in Anaheim is 7.8%, with a high percentile of income tax of 8%. On the other hand, Las Vegas has an 8.3% sales tax with no local income tax imposed. Working people in Las Vegas enjoy these better tax benefits, enabling them to receive their paycheck in the total amount.
Is Anaheim Safer Than Las Vegas?
Anaheim has a lower violence crime index than Las Vegas, making it a safer tourist destination. The numbers of Anaheim in combined violent and property crime cases are 10,122, which is lower than Vegas's 18,108.
Both cities are not crime-free areas. However, Anaheim is slightly a secure neighborhood than Las Vegas. The city has a favorable crime index that is pretty reasonable. Being a tourist-centered city, Anaheim is great in keeping its community secured with less criminal concentration, especially in the Anaheim Hills, Columbus Way, and Peralta Hills.
Meanwhile, Las Vegas has a double criminal offense index compared to the national average. The city is still keeping its neighborhood safe, and especially there are millions of people indulging in its gambling business.
Is Anaheim Bigger Than Las Vegas?
Las Vegas is significantly larger than Anaheim, with its 662,368-population residing in its 141.8 square mile land area. Meanwhile, Anaheim has half of the Vegas community with 353,676 citizens in its 50.3 square mile area.
Las Vegas is more extensive than Anaheim in its population-to-land-area proportion. Sin City's numbers produce a population density of 4,672.2 people per square mile. The city functions as the Las Vegas Valley metroplex intersection and is the most important place in the Mojave Desert.
The place has a limited land area, and the increasing populace makes it denser than other cities of its kind. On the other hand, Anaheim has a relatively small space with a growing population. Its statistics produce a population density of 7,028.4 people per square mile, which is almost double the result of Vegas.
Is Anaheim warmer than Las Vegas?
Las Vegas has more sunshine than Anaheim, with an estimated 310 sunny days per year, making it warmer than the 280 in Anaheim. The city receives bright sunlight 86% of the time.
Las Vegas has warm weather throughout the year. The city has lots of sunny skies and occasional snowfall with just 0.3 inches each year. Summer in this place is scorching, and people opt not to have some outdoor fun during this season, where the average temperature can reach up to 107 degrees Fahrenheit.
Meanwhile, Anaheim also has favorable weather with hot summer and mild winter. This warm scenario is advantageous to people who are not fans of snow during winter. Unlike Vegas, this town does not receive any snowfall at all.
Is Anaheim Better Than Las Vegas?
Living in Las Vegas is for everyone that wants to have a good living standard residing in a large urban district. The city has a vibrant Vegas strip with a growing job market, making these perks a better option to consider than Anaheim has. Meanwhile, Anaheim is better with its amusement attractions and secured community.
Las Vegas, Nevada, is a better option to plant your roots because of its affordable housing price than significant cities like Los Angeles and New York. The city is the world's gambling and entertainment center; therefore, better jobs in this industry are right next to your doorstep. There are also top-graded institutions and vibrant culture to celebrate in this metroplex.
Anaheim, California, has incredible weather paired with the internationally-acclaimed tourism industry. The city offers a safe neighborhood for everyone, plus there is a great potential that the city will be expanding its job options shortly.
Whether you want to live in Las Vegas or Anaheim, you will get the best value for your choice in their respective cities. Las Vegas's appealing economic status magnets people to relocate here. Anaheim still needs to fix its other industry apart from relying on tourism alone.
Anaheim, California versus Las Vegas, Nevada – Where do you consider moving? Let me know your thoughts below.