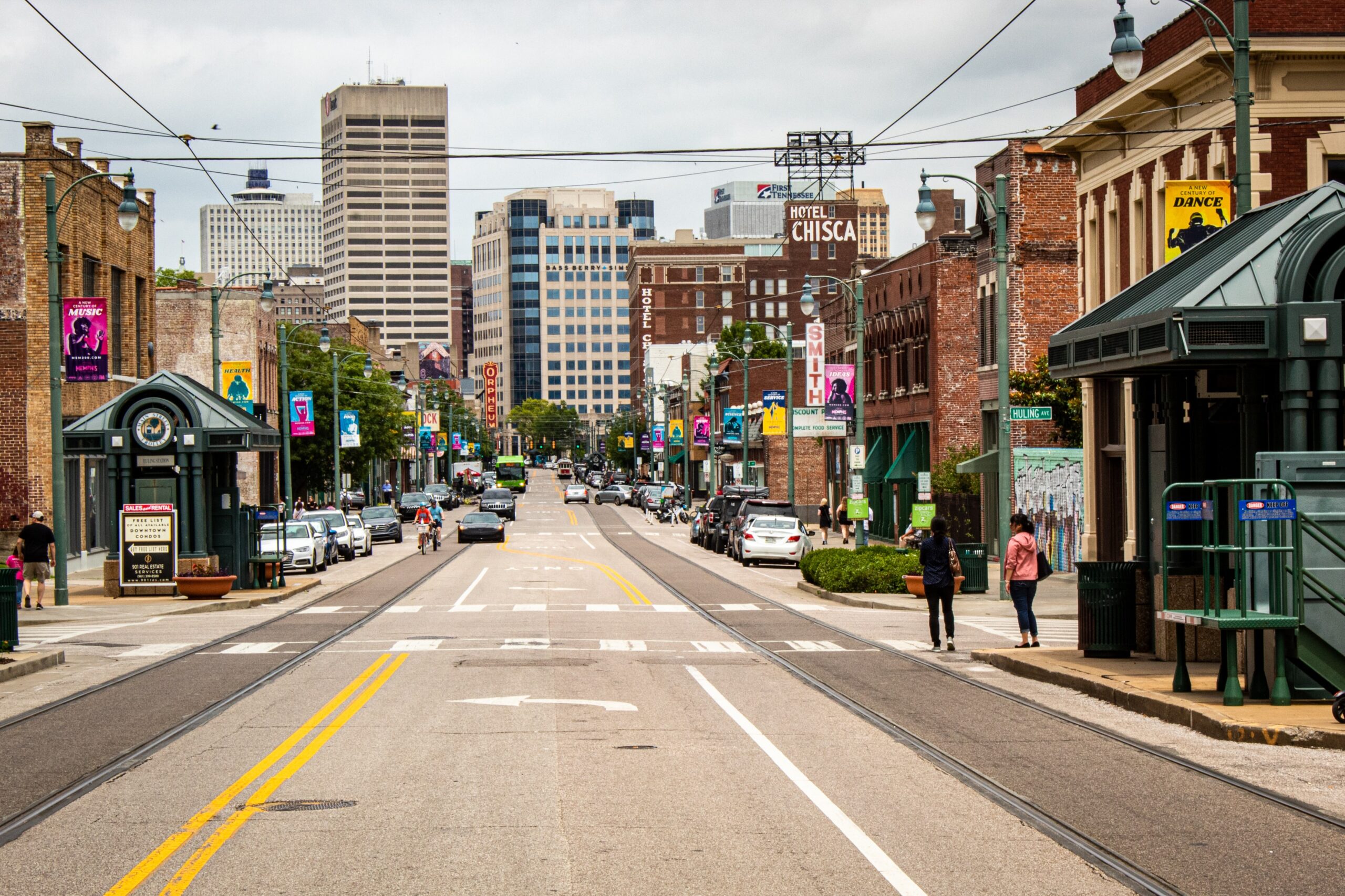 Memphis is the best place to live because of its abundance of resources, better tax benefits, diverse industry, and low living costs. Meanwhile, Anaheim's thriving tourism industry, combined with the best weather in the country, is a great deal.
Memphis, Tennessee, is an ideal place to plant your new journey because of its many perks, including affordable living expenses and diverse industries to pursue your career. The abundance of resources in this metropolitan gives a good impression of providing a comfortable lifestyle to its people. The city does not collect any income tax, and you will love how you will enjoy the sum of your paychecks.
Anaheim's growing tourism industry paired with a secured environment is what makes this place appealing. There are a variety of things that you can experience here, also given that its proximity to other locations in Greater Los Angeles is a perk.
With all the incredible things that make Memphis and Anaheim stand out, it is pretty confusing which city will suit you well.
Here, we have a compilation of each town's major points and disadvantages to help you make a better decision for your future reference.
What Are the Pros and Cons of Anaheim Versus Memphis?
Anaheim, California's advantages are its great weather, growing tourism sector, and the accessibility of its area to nearby natural attractions; however, the housing market is pretty high here. In contrast, Memphis's perks come with cheaper living costs, healthy economic status, and outstanding tax benefits, but the severe weather will give you a setback.
Living In Anaheim
Pros
Finest Californian Climate

It is undoubtedly the great weather that makes Anaheim stand out. It has a delicate climate that will make you enjoy outdoor activities even more. The city has no severe climate change, and no snowfall in this area is best for older people. Even if the summer days are pretty scorching, luckily, winters are pretty mild.

Growing Tourism Sector

Anaheim has an expanding tourism industry that generates billions of income yearly. Aside from the world-class Disneyland Resorts, there is the cost-efficient Adventure City that you want to check out. Also, do not miss to experience a whole new level of excitement in the town's Flightdeck Center and its Skyzone Anaheim Indoor Trampoline Parks.

Nearby Natural Attractions in the Metro Area

Living in Anaheim, California, will give you better access to nearby beaches and natural parks. Long Beach, New Port, and Huntington Beach are some of the place's finest shorelines that are hours away. There are also pristine coastline places in nearby Los Angeles.

Oak Canyon Natural Preserve is within the limits of Anaheim Hills, which is your nearest access to a natural park. You will also have a day trip to Upper New Port Nature Preserves, Laguna Lake Park, and Santiago Oaks Regional Park.

The Anaheim Colony Historic District

One of the best places to explore if you live in Anaheim is its Colony Historic District. The place is home to three districts, where it is a secure neighborhood and has a serene atmosphere to offer. The colony homes The Hoskins Historic District, Five Points Historic District, and Historic Palm District.

Each district offers unique architectural homes ranging from ranch styles to English, Spanish, and French designs. There are many housings to select from if you want to find a good place to move into Anaheim.
Cons
Luxury House Market in Anaheim

One of the significant disadvantages of living in Anaheim is its luxury-priced commodities, especially its housing value. As mentioned, there are lovely historical districts found in this city, but the costs of a single house there will break your bank.

If you got an average salary working in this city, chances are, owning a house is a dream. A single home in Anaheim's neighborhood will cost you $500,000 up to one million dollars. Even rental fees in this town will cost you roughly $2,000 per month.

Inadequate Job Availability

Anaheim relies heavily on its tourism industry, and most of its workforce comes from this sector. There is a good chance you will land a job in this division, but if your career path is not in line with it, you probably need to seek employment in nearby places to sustain your living expenses here.
Living in Memphis
Pros
Cheap Living Costs

One of the significant points of Memphis is its cheap living costs, which are roughly 20% less than the national average. Its home value is a winner, having a median price of around $85,000 for accommodation and approximately $1000 rental monthly fee.

Everything in this city is relatively inexpensive, and transferring here when you have a stable job is one of the best deals that you can get.

Memphis has Great Tax Benefits

Memphis has one of the most alluring perks that every working individual love. The city does not impose any income tax, which is highly favorable to everybody. You will get to enjoy every salary without worrying about paying at least 10% of its sum. Even the sales income percentile of this town is also reasonable enough.

Year-round Exciting Activities

Memphis breathes vibrant culture and fantastic open-air encounters where it hosts food and music festivals almost every month of the year. The cooking contest, parades, and fashion week occasions add spice to the monthly celebrations.

The Mempho Music Festival, Memphis Brewfest & Brunchfest, and Memphis Food & Wine Festival are just a few of the events that locals and visitors look forward to every month.

Thriving Economic Status

Memphis has a thriving economic growth all due to its varying industries. The town's job market growth has been 3.3% in recent years, and its projected increase for the next ten years is 36.6%. The diverse industry of Memphis gives a better opportunity to people to upskill and find a job that suits them well.

Memphis's growing shipping, logistic, and manufacturing sectors increase its GDP. More opportunities for business ventures and entrepreneurship is also open.

Vast Job Opportunities

Memphis has an increasing job market due to its wide selection of business opportunities. Located near the Mississippi River, the place is one of the top destinations for a reasonable shipping and transportation industry. The world's busiest cargo airport, Memphis International Airport, is located in the city and serves as a primary hub for FedEx Express Shipping.

In addition, Memphis has a thriving film and entertainment industry, which provides an additional source of income and job opportunities.
Cons
Extreme Weather

There are times that Memphis will give you a good sunny day and even mild winters, but beware because the extreme climate is also possible in this place. Severe weather happens more commonly in this area.
Natural disasters are incredibly likely where it could be due to heavy rains, hail, flash floods, or tornado occurrences.

Rising Criminal Rate

One of Memphis's downsides is its crime rate. Its safety index is only 1%, which means it is only one percent safer than most places in the country. FBI ranks this city as one of the most dangerous places in America in 2019 with its high criminal concentration number.
Anaheim Or Memphis – Which Is More Expensive?
Anaheim is 100.3% way more expensive than Memphis in terms of its overall cost of living index. Its housing market has a whopping 593% costlier than Memphis as well.
Living in Anaheim is a luxury, where its cost of living is 52.2% more than the national average, and even its home median value is exceptionally high.
Comparison Table of Living in Anaheim, California vs. Memphis, Tennessee
| | | |
| --- | --- | --- |
| Living Expenses | Anaheim, California | Memphis, Tennessee |
| Housing and Rent | 257.1% | 37.1% |
| Utilities | 97.4% | 96.3% |
| Food And Groceries | 102.5% | 93.3% |
| Transportation | 118% | 94.5% |
| Health | 95.9% | 98.4% |
| Miscellaneous | 104.4% | 88.1% |
Based on the Data of which 100 = U.S. National Average
>100 means more expensive
<100 means cheaper than the U.S. average
Housing and Rent Costs
Anaheim's luxury homes start at around $594,400, which is more expensive than Memphis's $85,700. Furthermore, the rental value in Anaheim is approximately $2,871 per month, while the same rental agreement scenario in Memphis will cost you $1,034.
Utility Costs
Anaheim will still make you pay more in your essential utility expense. The place is 1.1% costlier than Memphis. Crucial things like your electricity bills, water consumption, phone, and internet connection will charge you around $300.00 in either of the two places.
Food and Groceries Costs
Anaheim is 2.5% higher than the national average regarding food and groceries costs. The place has luxury pricing because costing here is heavily influenced by tourists. Meanwhile, Memphis is inexpensive due to its abundance of locally-grown produce.
Transportation Costs
Living in Anaheim costs more when you pay for its transportation costs than you will do in Memphis. Both cities have limited mass transit, and the bus system is their primary transportation carrier. An average monthly bus pass in Anaheim will charge you $69.00, while the same thing in Memphis charges you $50.00.
Health Care Costs
Memphis is 2.5% costlier than Anaheim. The varying prices revolve around how much Anaheim and Memphis charge for healthcare programs, physician consultations, and medicines. Even though both cities have percentiles below the national average, Memphis has a slightly higher fee in its medical costing.
Taxes
Anaheim's sales tax is 7.8%, with a greater income tax rate of 8%. On the other hand, Memphis has a high percentile of sales tax, which is 9.3%, with no income tax levied. Working-class people and seniors in Memphis benefit from these tax breaks, which allow them to receive their whole paycheck.
Is Anaheim Safer Than Memphis?
Anaheim is 14% safer than other American cities, making it better than Memphis's 1% statistics. The place has a low violent crime index, where it only has a record of 1,242, compared to Memphis's growing 15,318 cases.
Anaheim is a safe neighborhood, especially when you stumble upon the communities in the historic districts where the concentration of criminal records is lower than the national averages. The city has a good reputation for keeping its people away from grave assaults and murders.
On the contrary, Memphis is not a secure city. Its name is among the top ten most dangerous cities in the United States. According to FBI crime statistics, the total number of the city's annual crime recorded, which is the combination of violent and property cases, are 51,856.
Is Anaheim Bigger Than Memphis?
Memphis, Tennessee, is considerably larger than Anaheim, California's population and land area. Memphis has a population of 649,705 folks in its 317.4 square mile area, while Anaheim has only 353,676 individuals in its 50.3 square mile area.
Memphis is a large metroplex with a population density of 2,047.1 people per square mile. The city has a 9 square mile water area that hosts the city's logistic and shipping industry. Meanwhile, Anaheim's land area is inadequately tiny for its growing population.
Anaheim city has a population density of roughly 7,028.4 people per square mile. The 91 freeway stretch of this metroplex is not enough to cater to the increasing number of inhabitants. The place is denser, which can cause a lot of environmental distress in the area.
Is Anaheim Warmer Than Memphis?
Anaheim has a 5.9 UV index with 280 sunny days, making it warmer than the climate statistics of Memphis. On the contrary, Memphis's UV index is 4.8, with an average of 218 sunny skies yearly.
Anaheim has been reputable in providing its people with a fair and reasonable climate. The weather in this Californian city is mild, where summer days are thoroughly scorching hot, but winter times are not freezing. There is also no snow here, making you want to go to Memphis to experience white Christmas.
Meanwhile, Memphis is a warm city but experiences a lot of extreme weather in a year. The town suffers from natural disasters like tornado activities and flash floods occasionally.
Is Anaheim Better Than Memphis?
Memphis's cheap living costs, healthy economic status, and fewer taxes make it a better option for families and individuals to relocate than Anaheim. The city boasts how it can provide people with a comfortable lifestyle while enjoying vibrant amenities. Meanwhile, Anaheim is a good tourist destination and an excellent place for outdoor fun.
Memphis, Tennessee, is the best relocation site because of its cheap living expenses and many job openings. The city has an excellent economic standing to increase in the next ten years. Every good thing is here, from a good neighborhood, significant tax benefits and vibrant celebrations.
Anaheim has a booming tourism industry that is still expanding to cater to millions of tourists and create multiple job openings. The city also has a great outdoor place, from nearby beaches to nature preserves.
Memphis is a better city that can give you a comfortable life because its strong points outwit its negatives. Meanwhile, Anaheim is still creating better opportunities for its people in terms of job opportunities.
Anaheim, California versus Memphis, Tennessee – Where do you consider moving? Let me know your thoughts below.