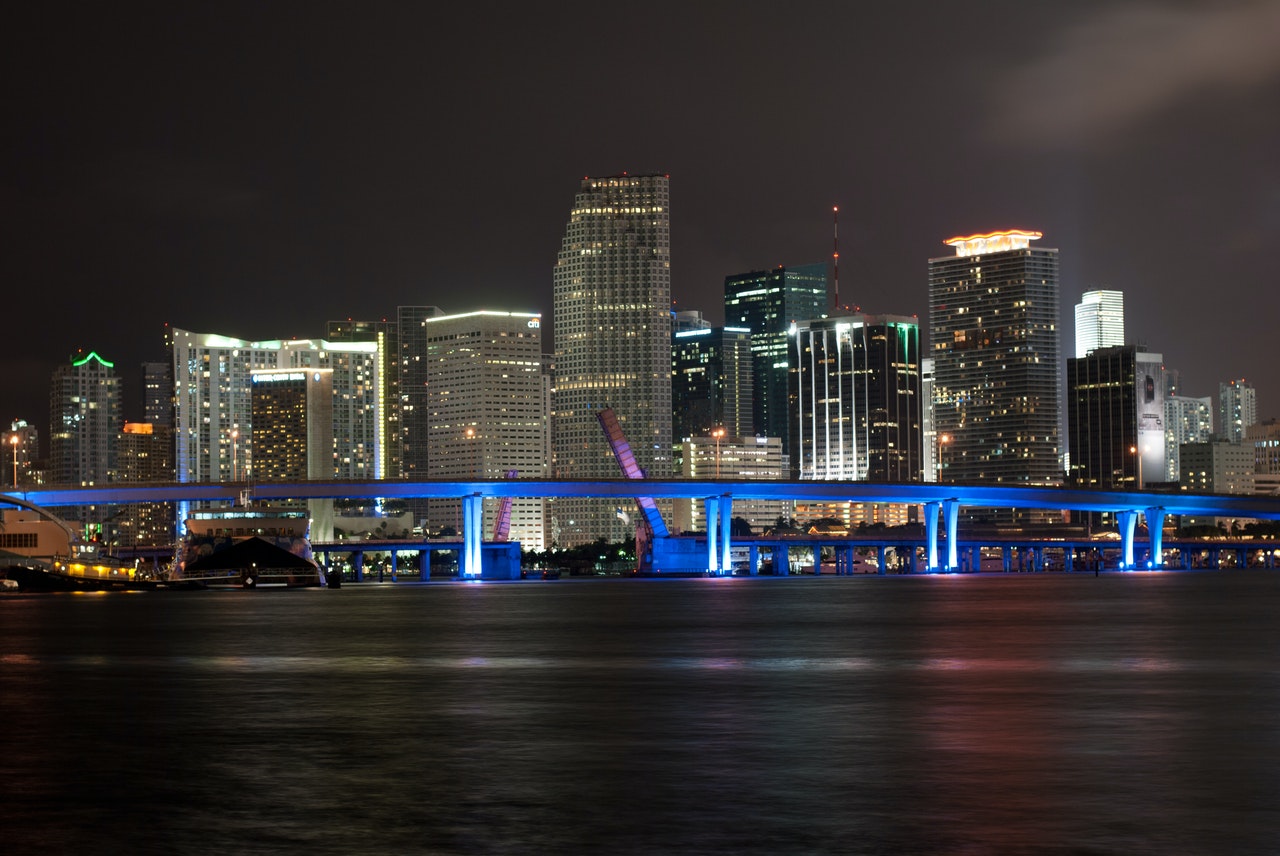 Miami, by many standards, is an excellent location to put down your roots. The Magic City has a progressive economic stature, vibrant metro area, and better tax advantages. Meanwhile, Anaheim has a pleasant neighborhood, a growing tourism sector, and a lot of green spaces to appreciate.
Miami, the Magic City in Southern Florida, is one of the best places to consider when relocating. It is an excellent cultural, economic, and financial hub, bringing many job prospects to its people. Also, the city has a lot of things to offer, from its fine beaches to its dynamic metroplex.
Anaheim boasts growing tourist destinations, serene historic districts, and many natural sceneries. The city is also remarkable for its low crime level and accessibility to nearby Los Angeles Metropolitan cities.
Living in Miami and Anaheim will let you enjoy the fairest weather, yet with high living expenses. However, there is a significant thing to reconsider when you opt to live in either of the two places.
Here, we list the primary edges and weaknesses of the two growing metropolitans to help you decide which urban district suits your lifestyle.
What Are the Pros and Cons of Anaheim Versus Miami?
Anaheim's perks focus on its pleasant historic district, growing tourism industry, and security, but the limited employment opportunities and high living expenses are some of its downsides. In contrast, Miami's advantages center in its versatile job market, pristine beaches, and better tax benefits; however, this city's traffic and luxurious prices constitute a significant setback.
Living in Anaheim
Pros
Pleasant Neighborhood

One of the best things in Anaheim is their fine community. Although the city has a fair number of great places to stay, nothing can beat the pleasant environment the historic district can offer. The best and less concentrated crime areas are in the vicinity of these quarters.

You will find great architectural designs of houses in the outskirts of The Colony, Five Points, Hoskins, and Historic Palms. However, if you opt to relocate here, you need to ready your finances because house value in this community is no joke, and you need around $600,000 to avail of one.

Rising Tourism Industry

Anaheim's tourism industry is its topmost employer and income-generating business. This sector provides a good amount of money even to Orange County. It is undeniable that Disneyland Resorts and other international attractions are why Anaheim keeps expanding its tourism perks.

This industry has over 22 million visitors per year and generates around $7.5 billion. The city is still expanding its tourism drive and gives employment prospects to its people.

Anaheim Is a Secured Urban Area

Anaheim might not be the holder of the top spot for the most secured city, but its low crime level in assault-related cases is remarkable. It has a 14% safety index, a number that is better than other cities of its kind. One of the friendly communities in this area is in the historic districts and the Anaheim Hills.

Big Outdoor Green Space

Anaheim boasts its vast open-air parks and other prominent venues. There are over 50 community parks with almost 800 acres in the city. One of the most famous linear open-air places is the Yorba Regional Park which has over 140 acres and many amenities.

If you want to connect to nature, even more, you can always visit other good places like the Oak Canyon Nature Center, Anaheim Coves, Ronald Reagan Park, and Modjeska Park.
Cons
Limited Employment Prospects

One of the main downsides of living in Anaheim is little space to expand your career. As we know, the city is tourist-reliant. Thus, most of its job openings are tourism-related. There is limited hiring in the area's financial, economic, and cultural sectors.

If your career path is related to customer relations, you get lucky, but you need to land a job outside the city limits if you are into other industries.

High-priced Commodity

Anaheim has a reputation of having a high living cost, and one of the most expensive things that you will pay here is its accommodation. The city has a whopping housing market where its median home value is around $600,000, while the rental fee will cost you $2,000. A monthly utility expense will also charge you around $300.00 and more for other miscellaneous items.
Living in Miami
Pros
Versatile Job Market

Miami, Florida's best perk is its expansive job prospect. The city is known for its booming economic, financial, and cultural hub in southern Florida. The area is an important international port that creates strong manufacturing and trading industry.
In past years, the metro city has experienced an advancement boom, which has provided contract and infrastructure career opportunities. The city's recent job growth is 0.6%, with a projected increase of 42.7% in the next ten years. The urban place is also home to over 1,400 multinational firms.

Beaches and Cruises

Miami is a world-class beach destination. The city has a pristine coastline, thanks to its proximity to the Atlantic Ocean. Living here will give you better access to Miami Beach, South Beach, Surfside, North Beach Oceanside Park, Virginia Key Beach Park, and Sunny Isles Beach.
Miami is the biggest cruise ship port globally and has served 5,340,559 cruise passengers. So, whether you want to voyage with Royal Caribbean or Carnival Horizon, you can always head to Port Miami.

Better Tax Benefits

Working individuals in Miami enjoy the best tax benefits that the city and Florida state offer. There is no income tax imposed in the town, and the sales tax is roughly 7%. You can enjoy the total amount of your paycheck while paying reasonable sales and property taxes.

Dynamic Life

There is more to Miami than its fine beaches and high-rising buildings. The Magic City offers everyone a variety of things to do. From hopping into its vibrant downtown lane, riding like crazy in their amusement parks, indulging sumptuous foods in its diverse restaurants, to watching live-action sports thrill, the place has it all.

This district's nightlife is also worth experiencing. You'll have a great time going to clubs and establishments that can lawfully serve alcohol 24 hours a day. Club Space, Basement, Floyd, and LIV Miami are among the best clubs in town.
Cons
You Will Pay More in The Magic City

Miami, as a big city, is not exempted from high pricing. The place will charge you more than you expect, plus its housing market is also relatively expensive. The accommodation price is pretty favorable, though, which means the median home value starts at $300,000, whereas the monthly rental fee is around $2,000.

Most of its cost-of-living index indicator is above the national median, but the job stability and reasonable salary outwit this con.

Heavy Road Congestion

The Magic City is a large metroplex; the place suffers from unbearable traffic, especially during rush hours. It will be a strength if you have plenty of patience when traveling within the city limits of Miami. You also need to stretch your budget, as getting stuck in the road will cost you more for your gasoline consumption plus the lost time you can acquire.
Anaheim Or Miami – Which Is More Expensive?
Both metropolitan cities have a high living cost, but Anaheim is about 19.1% more expensive than Miami. Also, the housing market in Anaheim is roughly 44.5% costlier than the statistics of Magic City.
Living in either Anaheim or Miami will still charge you more than what the national standard expects. The two rising urban areas have high pricing for their accommodation category.
Comparison Table of Living in Anaheim, California vs. Miami, Florida
| | | |
| --- | --- | --- |
| Living Expenses | Anaheim, California | Miami, Florida |
| Housing and Rent | 257.1% | 142.7% |
| Utilities | 97.4% | 95.5% |
| Food And Groceries | 102.5% | 107.3% |
| Transportation | 118% | 144.5% |
| Health | 95.9% | 98.8% |
| Miscellaneous | 104.4% | 104.8% |
Based on the Data of which 100 = U.S. National Average
>100 means more expensive
<100 means cheaper than the U.S. average
Housing and Rent Costs
Anaheim's luxury-priced accommodation starts from its median home value of $594,400, with a monthly rental fee of $2,871, making it more expensive than Miami. Meanwhile, Magic City's house price statistics are $329,900, and the monthly lease cost is $2,239.
Utility Costs
Anaheim is slightly costlier than Miami in terms of utility costing. The variance of both cities is roughly 0.8%. The direct cost of your utilities here, such as the electricity, water supply, internet connection, and phone bills, is approximately $350.00 per month.
The amount will likely surge up, especially during summer when AC is always on because of the scorching sun.
Food and Groceries Costs
Miami is 4.8% higher than Anaheim regarding food and groceries costs. The high price of Magic City's food is because of the imposed 2% food and beverage tax on the Miami-Dade County; thus, you will pay more for your meals.
Transportation Costs
Miami will charge you more in your transportation cost than in Anaheim. The Magic City has a reputable public transport system, and it costs around $112.00 for a monthly bus pass. Meanwhile, Anaheim is relatively reasonable in its transit cost even if it has a limited mass carrier, and the monthly bus pass is roughly $69.00.
Health Care Costs
Miami is 2.9% more expensive than Anaheim. The differing valuations of health programs, professional consultations, and medications in the two cities result in sensible spending.
Taxes
Anaheim's sales tax is 7.8 %, with an income tax rate of 8%. On the other hand, Miami has a reasonable 7% sales tax with no income tax but a 2% food and beverage tax. Working-class and senior citizens in the Magic City gain from such tax concessions, which enable them to keep their entire salary.
Is Anaheim Safer Than Miami?
According to FBI statistics, Anaheim has significantly less violent crime than Miami. Anaheim is also 14% safer than other American cities than Magic City's 9% safety index.
Anaheim has only a 22-crime index lower than the national average than Miami's 48.8. Even if property-related crime cases are slightly off the national standard, the city boasts its safety index.
On the other hand, Miami has a high criminal case involving assaults and real-estate files. The urban district's annual crime reaches 15,790; wherein there is a 37.50 crime rate in every 1,000 residents.
Is Anaheim Bigger Than Miami?
Anaheim is significantly larger than Miami in terms of its landmass. Anaheim City has a 50.3 square miles stretch compared to Miami's 36.0 square mile land area. However, Magic City has a larger population with 471,525 residents, which is more than Anaheim's 353,676.
When talking about land area, Anaheim beat Miami, producing a low population density of 7,028.4 people per square mile. The city encompasses a portion that belongs to the greater Los Angeles Metropolitan.
In contrast, Miami is highly dense, with over 13,099.4 people per square mile. The urban district has a low land area stretch, but it has a 20.1 equitable mile water region where it homes to one of the metroplex's booming international trade and port industries.
Is Anaheim Warmer Than Miami?
Anaheim has 280 sunny days compared to Miami's 248 days, making it warmer than Magic City. The urban area also receives 14 inches of rainfall, while Miami has 59 inches.
Both Miami and Anaheim have fine warm weather with no snowfall recorded in the past years. However, Anaheim has more than 32 sunny days, and its UV index is 5.9, where its average temperature ranges from 60 to 80 degrees Fahrenheit.
On the contrary, Miami has an excellent warm day but a terrible wet season. Hurricane season in Magic City starts from June 1 to November 30. The urban district will be most likely to be struck during the high point of the Cape Verde season, which runs from mid-August to the end of September.
Is Anaheim Better Than Miami?
Miami, Florida's progressive economic status, a wide array of employment opportunities, and favorable tax advantages make it a better place for everyone to relocate and live. Contrary to that, Anaheim, California, is an ideal tourist destination along with a safe community within its city limits.
Miami, Florida, is the world's cruise port capital and is renowned for its international trading and manufacturing industry. The city has an extensive employment opportunity with no income tax imposed. These advantages make it an ideal location for everyone to start their journey and live a comfortable life.
Anaheim, California, has a booming tourism industry, paired with a reasonable safety index in its community. There are also a variety of wide-open spaces in the metroplex, and you can enjoy the fabulous Disneyland Resort in the area.
Anaheim and Miami have high living costs, but they boast such beautiful climates. Miami's growing economic stature and job outlook make it a better place to make a great living. Anaheim still needs to pay a lot of attention to enhancing its financial standing and expanding its job horizon.
Anaheim, California versus Miami, Florida – Where do you consider moving? Let me know your thoughts below.