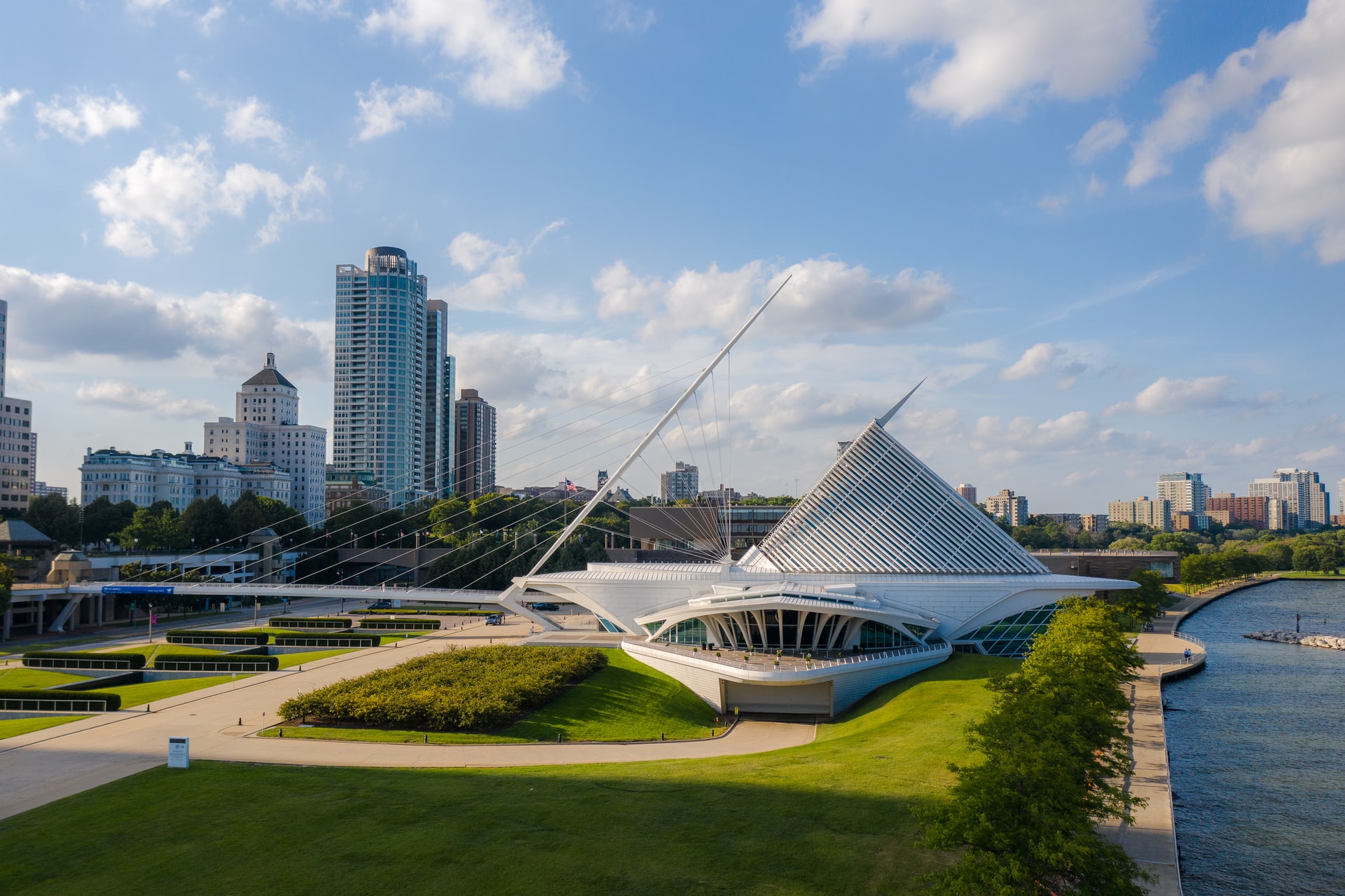 Milwaukee is one of the best places to live because of its affordable cost of living, economic opportunities, excellent transport options, and remarkable diversity. This town in Wisconsin is also equally famous for its brewery industry. Meanwhile, Anaheim's robust tourism sector and its proximity to Los Angeles are the city's best assets.
Milwaukee, Wisconsin cracks the world's economy as a Gamma- Global City, having almost $107 billion GDP in 2020. Not only that, but the metro area is considerably affordable, has renowned transportation links, and is one of America's culturally diverse urban districts.
Anaheim, California's robust tourism sector makes its economy stable. This metroplex is globally known for its Disneyland Resorts and other hotspots that every tourist and resident will enjoy. Also, the city has excellent greenery that suits its fine weather.
It is rather hard to determine what city will suit your lifestyle because of the tremendous thing Milwaukee and Anaheim have to offer. So, for you to come up with a better decision, we compiled their strengths and weakness to help you make the final judgment.
What Are the Pros and Cons of Anaheim Versus Milwaukee?
Anaheim's advantages are its ideal location, vibrant tourism sector, and brewery places, but living here will surely make you pay a lot more for your accommodation. On the contrary, Milwaukee's strength lies in its global city recognition, diverse culture, and affordable living expenses. However, the rising crime level in this area is quite alarming.
Living in Anaheim
Pros
Ideal Site

Thanks to its ideal location, Anaheim's accessibility to its nearby town is possible. Los Angeles City is around 30 minutes away from Anaheim. You can travel to other Californian cities in a day trip and get back to your place before sunset.

By traveling from 20 minutes to two or more hours, you can enjoy the beauty of Santa Ana Mountain, dive into Newport and Huntington Beaches, or have fun discovering the wonders of other Californian natural preserves.

Vibrant Tourism Sector

Anaheim's global recognition is because of its Disneyland Resorts. The urban area has a lot of perks brought by the presence of Walt Disney's first-ever amusement park in America. Also, the existence of this theme park lures almost 50,000 people a day, generating $7 billion a year.

The top employer of this city comes from its tourism industry, of course, with Disney employing 18,000 people. Aside from that, The Anaheim Sky Zone Indoor Trampoline Park is one of the best assets of this town, as the Adventure Park and Knott's Berry Farm, which is famous for its enormous and thrilling rides.

Anaheim's Brewery District

Anaheim has a growing tourism industry, including the rising fame of its brewery attraction. The city has finely crafted beers lure many adults to unwind and relax while appreciating a good ambiance.

If you happen to live in Anaheim or pay a visit, do not miss the great beers in the Beer Trail of La Palma, one of the few in Southern California where you can walk right from various beer shops. Karl Strauss is a California institution that specializes in German beers and Belgian-inspired brews at Bruery Terreux Tasting Room.

The Flightdeck Flight Simulation Center

One of Anaheim's main attractions is its flight deck simulation center. In the establishment's authentic F-16 fighter jet flight simulator, you can experience the thrill of 600-knot aerial maneuvers and air-to-air battle and what it's like to take the wheel of a civilian airplane in their Boeing 737 flight simulator.
Cons
Luxury Accommodation

Living in the Anaheim neighborhood is pretty good because of its top-graded amenities, but availing an accommodation here will break your bank. An average house in this urban area is around $500,000 and goes up to a million dollars. Even the rental fee for a single flat will cost you $2,000.

So, if you are a minimum wage earner, it won't be easy to afford such luxury pricing, plus the living cost here also is insanely high.

Limited Career Opportunity

The concentration of Anaheim to expanding its tourism industry is remarkable; however, the city still has a jobless percentile of 7.5, which is higher than the national average, with also 0.6% growth in recent years. The city needs to expand its job opportunities in other industries to create more options for people whose career is not in line with the tourism or hospitality sector.
Living in Milwaukee
Pros
Global City Recognition with Better Transport Link

Milwaukee's classification as a Gamma-global city is because of its regional GDP of over $102 billion in 2020. The economy of this urban area is strong, with adequate career opportunities. Milwaukee is home to five Fortune 500 companies with their international headquarters rooted in the area.

Also, being globally competitive means having an excellent transport link, and Milwaukee is remarkable in this category. The city has air, water, and land transportation, with two airports, an intra-rail and bus system, and a good port.

Wide Array of Job

The City of Milwaukee is not only famous for its brewery industry, but it has almost two dozen big brewery plants in its vicinity. There are many varieties of jobs that will help upskill the working force of this metroplex. Service and management jobs are the fastest-growing sections of the Milwaukee economic system, and health care alone accounts for 27% of the city's jobs.

In terms of the total quantity of Fortune 500 company headquarters per capita, the Milwaukee metropolitan area ranks fifth in the United States. This urban city is also home to many investment service firms specializing in equity funds and transaction processing systems and publishing and printing firms.

Affordable Living Expenses

Milwaukee is one of the most affordable sites to live in the whole of America. The city has an average cost-of-living index below the nation's standard. Also, accommodation pricing is reasonable, with around $160,000 for a single home and $800 to $1,200 rental fee per month.

This metroplex's food and groceries, medical care, and miscellaneous expenses fall below the national average. The middle household income in the spot is only around $38,289. Still, the excellent salary can sustain the metro's cheap costs.

Diverse City

Milwaukee is the 35th most fantastic, diversified city in the United States. Every ethnic and cultural cluster is very well recognized here, and the diversity influences many aspects of the city and its culinary scene. In addition, there are over 15 farmers' marketplaces all through the metropolitan area where you can purchase groceries, arts and crafts, and a variety of other items.
Cons
High Crime Level

We cannot spare Milwaukee from its ugly side of having a high crime level that surpasses the national average. The urban district has a whopping 73.1 crime index in violence-related cases and 59.5 in property crimes. Even though these figures are alarming, the place is still 5% safer than other cities in America.

High Property Taxes

One setback in owning a property in the vicinity of Milwaukee is its 2 to 3% property taxes. Although the government mandates it, still the percentage is relatively high, and some people opt to be a renter than a homeowner. IF you want to invest in the city's real estate, make sure to include the taxes in your projected costing.
Anaheim Or Milwaukee – Which Is Cheaper?
Milwaukee, Wisconsin, is one of America's cheapest cities to live in, 44.2% less expensive than Anaheim. In terms of the housing market, Milwaukee is still 79.3% more affordable than the figures found in Anaheim.
Milwaukee is a budget-friendly city with reasonable living expenses. On the contrary, Anaheim's half a million-dollar home value is something a person cannot easily afford.
Comparison Table of Living in Anaheim, California vs. Milwaukee, Wisconsin
| | | |
| --- | --- | --- |
| Living Expenses | Anaheim, California | Milwaukee, Wisconsin |
| Housing and Rent | 257.1% | 53.2% |
| Utilities | 97.4% | 101.2% |
| Food And Groceries | 102.5% | 92.9% |
| Transportation | 118% | 102.1% |
| Health | 95.9% | 103.8% |
| Miscellaneous | 104.4% | 95.7% |
Based on the Data of which 100 = U.S. National Average
>100 means more expensive
<100 means cheaper than the U.S. average
Housing and Rent Costs
Milwaukee is one of the less expensive cities for its house market that is relatively lower than the national median. An average home value for a single place here is around $123,100, and a monthly rental fee of $1,126.
Meanwhile, Anaheim has pricing that is not affordable for someone earning on an average level. The urban area has a median home value of $594,400 and a monthly fee for a single flat for $2,871.
Utility Costs
Anaheim is 3.8% cheaper in terms of its utility expenses. Utilities like the price of power, heaters, water, and trash collection for a single apartment in Anaheim are $153.19, while the same services in Milwaukee cost $176.26.
Food and Groceries Costs
Foods and basic groceries in Milwaukee City are 9.6% cheaper than in Anaheim. One kilogram of rice in Anaheim will cost you double the price of Milwaukee with $6.06, while the same price in the global city is only $3.74. The low cost of essential foods in Milwaukee is because of the presence of multiple farmer's market in the area that provides several local products.
Transportation Costs
Milwaukee City is roughly 15.9% less costly in its transportation costs than in Anaheim. The city has a sound transportation system that is relatively efficient. A liter of gasoline in Milwaukee is only $0.67, while the same item in Anaheim will charge you $0.93.
Health Care Costs
Anaheim's medical costing is 7.9% cheaper than the pricing in Anaheim. Thus, the tourist city has a good percentage that does not exceed the national standard. An average fee for optometrist consultation in Anaheim is around $110.59, while Milwaukee's assistance is roughly $117.64.
Taxes
Anaheim has a sales tax rate of 7.8% and an income tax of 8%. Meanwhile, Milwaukee's sales tax is only 5.6%, less than the national average, with a favorable income tax of 8% and property taxes that range from 2% to 3%. Purchasing homes or investing in any real-estate business in Milwaukee is unlikely for its residents; hence, many opt to be tenants.
Is Anaheim Safer Than Milwaukee?
Anaheim, California, is 15% safer than other American cities, making it more secure than Milwaukee's 5%. The tourist city also has a low violence-related crime index of only 22.3, while Milwaukee has a whopping 73.1 score.
Anaheim is a relatively safe place to live in because of its low crime index. The city also has a small number of total crimes recorded in a year of around 10,000 cases. One of the best communities to live in the vicinity is Anaheim Hills.
On the contrary, Milwaukee has an alarming criminal index that is almost double the figures found in the national average. The place has high violence and property-related crimes, with 26,101 total crime records in a year.
Is Anaheim Bigger Than Milwaukee?
Milwaukee, Wisconsin, has a more significant statistic in terms of population and mainland than in Anaheim, California. The global city has a total population of 589,067 on its 96.2 square miles stretch compared to the tourist city's 353,676 people in its 50.3 square mile area.
Milwaukee's location is on Lake Michigan's shores and bluffs, at the convergence of three rivers: the Menomonee, the Kinnickinnic, and the Milwaukee. Milwaukee is one of the most populated cities in Wisconsin State and ranks 31st in the United States. After Chicago, it is the second-most populous city on Lake Michigan's shore.
On the other hand, Anaheim has a population density of 7,028.4 people per square mile. The metropolitan is the most populated town in Orange County, 10th in California, and the 56th in the United States.
Is Anaheim Warmer Than Milwaukee?
Anaheim has pleasantly warm weather due to its hot-semi arid climate. The city has around 280 sunny skies, compared to Milwaukee's 191. Also, Anaheim has a good comfort level of 9.3, while Milwaukee falls short with only 6.8.
Anaheim, which sits in Orange County, has vibrant and warm weather that suits the city's greenery. Also, living here will not make you experience any White Christmas because of its scarcity of snowfall. Meanwhile, the opposite climate goes to Milwaukee with around 45 inches of snowfall every year and experience extreme weather occasionally.
Is Anaheim Better Than Milwaukee?
Milwaukee's official recognition as a Gamma-global city, as well as its diverse career opportunities and low cost of living, make it a better place to engage and live than Anaheim. On the contrary, this metropolitan area is grateful for Anaheim's nearness to Los Angeles and its burgeoning tourism industry.
Milwaukee, Wisconsin, will give you a comfortable life with affordable living and a high-paying job. The city boasts its international citation as a global city due to its strong economic drive. Living here will give you the best value for your investments.
Living in Anaheim will give you access to Los Angeles in less than 30 minutes, and its thriving tourism industry is a positive feature. However, it is very pricey to relocate here, especially if you want to buy or lease a residence.
Milwaukee outperforms Anaheim in terms of providing a comfortable lifestyle for its citizens. Anaheim nevertheless hopes to limit its high home values and living expenses.
Are you considering moving to Anaheim, California, or Milwaukee, Wisconsin? Let me know your thoughts and concerns below.