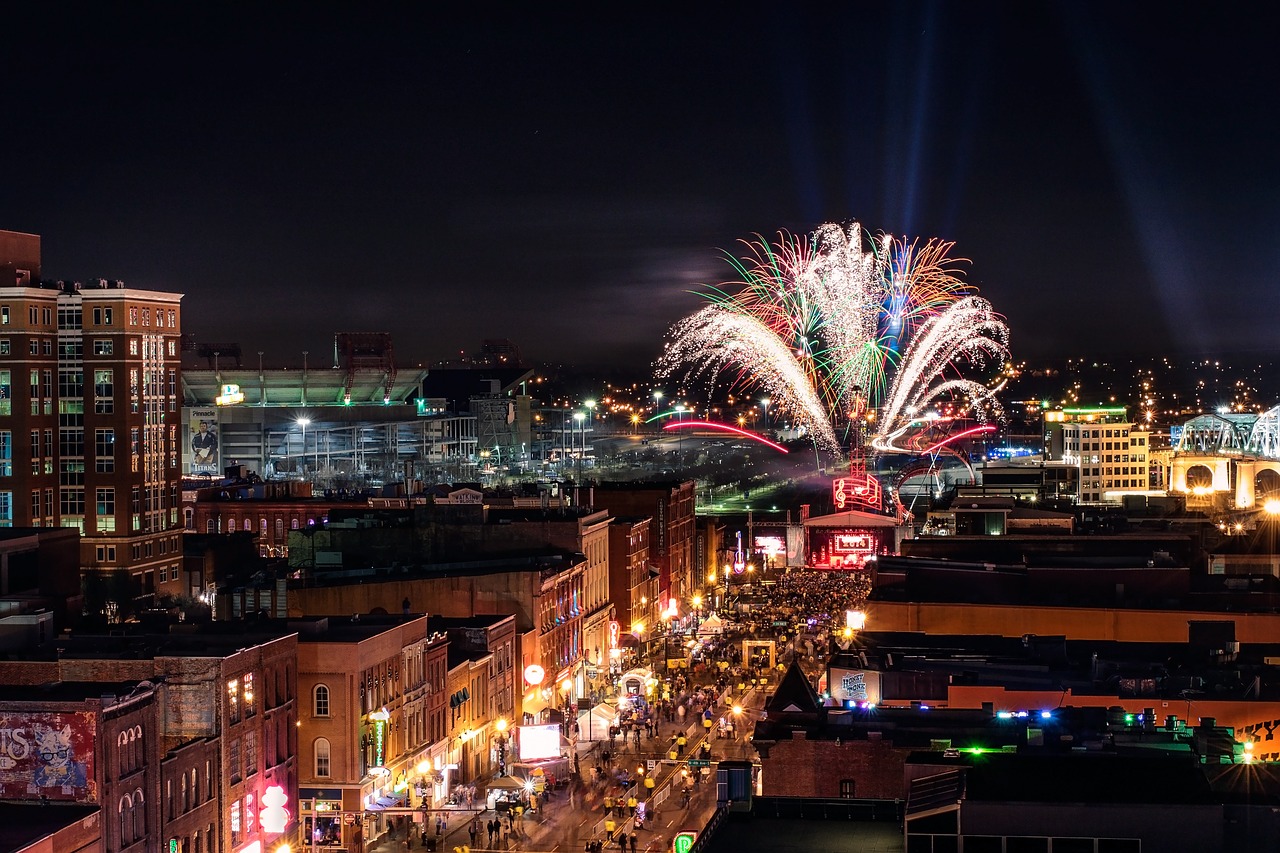 Nashville is the healthcare hub of the South that has a firm economic status and excellent music scene, making it the best place to move in and make investments. Meanwhile, Anaheim's tourism industry strives, and the area has excellent proximity to other Californian cities.
Nashville in Tennessee, nicknamed the Music City, is a great place, especially for families and retirees, because of its outstanding medical care programs and facilities, renowned schools, and country music scene. Also, the cost of living in this place is higher than the nation's average, but its broad job market and fair wages are a big plus.
Anaheim in California is a thriving tourist destination thanks to Disneyland and the Sky Zone Indoor Trampoline Park. The city has one of the most expensive communities in America, the Anaheim Hills. Also, the place has an ideal location and great recreational spots.
Moving into a new place needs significant research and weighing its pros and cons. Here, we compiled Anaheim and Nashville's best and worst to help you decide which site fits your lifestyle.
What Are the Pros and Cons of Anaheim Versus Nashville?
Anaheim's best assets focus on the city's rising tourism industry, great location, and distinguished recreational spots, but living here will make your job hunting difficult. On the contrary, Nashville's most significant features are its credit as the healthcare hub of the South, its Music City moniker, and firm economic standing; however, the weather here has an occasional extremity.
Living in Anaheim
Pros
Rising Tourism Industry

Anaheim's Disneyland and other global hotspots are the main reason for its successful tourism endeavor. The city has many tourists each year, with 24 million and around 50,000 each day. The metropolitan area has expanded its tourism lane to strengthen its number one economic driver.

Some of the city's famous attractions include the newly renovated Anaheim Packing District, Adventure City, Knott Berry's Farm, and the Anaheim Sky Zone Indoor Trampoline Park. The town's revenue generates almost around $7 billion from Disneyland alone, an additive to Orange County's economy.

Ideal Location

Living in Anaheim gives you a great perk of having a fabulous day trip to other cities without leaving your hometown. Los Angeles City is only 30 minutes away. Also, other Californian cities like Sta. Ana, Yorba Linda, and Stanton are also hours away.

The metroplex is near several airports such as the Fullerton Municipal Airport, John Wayne Airport, and the Long Beach Airport. If you opt to visit Disneyland, LAX is admiringly accessible with 33 miles travel stretch.

Outstanding Recreational Spot

Anaheim has a great spot for recreational areas for many big and small activities. Big venues in this town include the famous Anaheim Convention Center, Honda Center, and Angel Stadium. You do not want to miss nature preserves, like the Yorba Regional Park and Oak Canyon Nature Center in Anaheim Hills.

There are multiple things to accomplish in Anaheim's almost 800 acres of open space, including around 57 public parks with endless amenities like picnic tables, clubhouses, trails, and play areas for the children.

The Center Street Promenade

One of the best things in Anaheim is its Center Street Promenade, a vast venue for different farmer's markets, seasonal art shows, and other street trade and fairs. Do not miss the great foods in Pour Vida to complete your visit.
Cons
Overcrowded City

As a tourist destination, Anaheim is no excuse for being a crowded city almost every day. With over 50,000 people flocking around the place, the metropolitan area is always heavily congested, resulting in environmental suffering.

Small Job Market

The city of Anaheim has a small job market, and it has a high concentration on its tourism and hospitality industry alone. Thus, it has an increased unemployment rate of 7.5% and low recent job growth of only 0.6%. The projected job growth for the next decade is still lower than the national average.
Living in Nashville
Pros
The Healthcare Hub of the South

One thing Nashville boast is its recognition as the healthcare hub of the southern part of America. The town is home to over 4,000 healthcare businesses, two medical education institutions, and teaching hospitals. Given the abundance of possibilities to obtain good health care in Nashville, the town's technology firms find solid ground for universal healthcare advancement.

The Nashville health care industry produces $84 billion in global revenue each year and generates a total economic benefit of $67 billion in its city. In addition, the local economy makes more than 328,000 jobs each year.

Firm Economic Standing

Nashville has a lot more to offer aside from its music scene and outstanding health care facilities. The city has over 10 Fortune 500 companies, including Bridgestone Americas and Ernst and Young. Additionally, the metropolitan is the "home of country music" and has grown into a major music recording and creation hub.

More than 300 health care companies resided in the metroplex, including Hospital Corporation of America (HCA), the biggest private hospital operator. Insurance, finance, and publishing are also important industries in Nashville. Its unemployment rate is only 4.5% and has a good job growth of around 2.4%, higher than the national average.

Outstanding schools

Nashville's school systems have effective and efficient ratings higher than the general average. Tennessee's best schools are in the Nashville-Davidson County School District, with over 138 schools.

Hume – Fogg is a magnet school; Nashville high school, with approximately 900 students in grades 9-12, was ranked first in Tennessee by News and World Report. Martin Luther King, Jr. Magnet School is Tennessee's second-best high school. Colleges in this metro area include Belmont University, Tennessee State University, and Welch College.

Nashville: The Music City of America

Nashville has a moniker of The Music City in the USA. The town is great because of its popularity with country music and significant influences from its famous people. Also, the place has big venues to hold its noteworthy musical events, such as the Grand Ole Opry and Ryman Auditorium.

Nashville has a prosperous history of music, and it is the world's capital for live concerts, music events, and songwriting. This famed location has produced great artists such as The Black-Eyed Peas, Bon Jovi, Michael Buble, and Sheryl Crow.
Cons
Unfavorable Weather

The weather in Nashville is not as refined as you think, making it a sort of disadvantage. There is a mild winter season, while summer is too scorching and unsuitable for people with severe allergies. Never neglect to expect intense storms in the area, so people living in this town need to watch the daily weather forecast.

Religion is Difficult to Dodge

You might get confused if locals ask what church you are attending because Nashville has a big deal with Christianity, something that not all people will appreciate. The place has solid ground in the USA's buckle in the bible belt. No wonder relocating here will be a disadvantage if you are not a member of a particular ministry.
Anaheim Or Nashville- Which Is Cheaper?
Based on the overall cost-of-living statistics, Nashville is 33.4% less expensive than Anaheim. Also, the housing market of Nashville is 55.9% less costly than Anaheim's figures.
Living in Anaheim or Nashville will make you pay more for your essentials because their cost of living exceeds the national average. However, Anaheim's housing prices are something not everyone can easily afford.
Comparison Table of Living in Anaheim, California vs. Nashville, Tennessee
| | | |
| --- | --- | --- |
| Living Expenses | Anaheim, California | Nashville, Tennessee |
| Housing and Rent | 257.1% | 113.3% |
| Utilities | 97.4% | 99.3% |
| Food And Groceries | 102.5% | 102% |
| Transportation | 118% | 100.7% |
| Health | 95.9% | 96.7% |
| Miscellaneous | 104.4% | 87.4% |
Based on the Data of which 100 = U.S. National Average
>100 means more expensive
<100 means cheaper than the U.S. average
Housing and Rent Costs
Nashville has a cheaper housing market with 113.3%, compared to Anaheim's 257.1%. The city in Tennessee has a good home value of $262,000, with a monthly rental fee averaging $1,514 for a simple flat.
Meanwhile, Anaheim has a luxury-priced house averaging $594,400 and a lease fee of $2,871, making it difficult for people to buy accommodation at least rent a flat.
Utility Costs
Anaheim is around 1.9% less costly than Nashville in utility expense. Anaheim has a cheaper monthly fee for essential services such as electricity, water, and trash collection for only $153.19, while the same consumption in Nashville needs you to prepare around $180.72.
Food and Groceries Costs
Essential food and grocery items in Nashville are 0.5% cheaper than in Anaheim. The tiny gap is not pretty evident, though. For example, one kilogram of rice in Nashville costs $3.42, while the same product in Anaheim will cost you $6.06.
Transportation Costs
Nashville is 17.8% less expensive in its transportation fees when compared to Anaheim. For example, a monthly regular bus pass in Nashville will charge you $65.00, while the exact fare in Anaheim costs $69.00
Health Care Costs
Anaheim is around 0.8% cheaper in its medical care fees when compared to Nashville. Additionally, the city in Tennessee has high pricing because of its quality healthcare facility that is globally recognized, thus having a nickname of the health care hub of Southern America.
Taxes
Anaheim has a sales tax rate of 7.8% and an income tax of 8%. Meanwhile, Nashville's sales tax is 9.3%, with no income tax. As a result, residents of Nashville will receive the entire sum of their wages without paying a required fraction to the local government.
Is Anaheim Safer Than Nashville?
Anaheim has a security score that is 15% safer than other American cities, making it a more secure urban area than Nashville, which only got 3%. Anaheim also has a low total of criminal cases recorded annually, with only 10,122 compared to Nashville's 35,787.
Anaheim in California has a low violence-related crime index with only a 22.3 score, lower than the national standard of 22.7. The city has a tremendous and secured community in Anaheim Hills, close to a crime-free area.
Meanwhile, Nashville is one of the American state capitals with a high concentration of criminal cases for violence and property-related crimes. The city has a 51.91 crime rate for every 1,000 residents. Nashville's offense per square mile is 72, higher than the national standard of only 26.9.
Is Anaheim Bigger Than Nashville?
Nashville is a large city and the state capital of Tennessee, with 671,295 population in its 475.6 square miles mainland. Meanwhile, Anaheim is smaller, with only 353,676 people dwelling in its 50.3 square mile landmass.
Nashville ranks 21st in the United States' most populated city and fourth in the Southeastern part of America. The town sits in Davidson County, and its location is near the Cumberland River. At the beginning of the Highland Rim, Nashville is a geological territory of very mountainous countryside.
Meanwhile, Anaheim is a typical small town in Orange County. The metroplex has a smaller land area, with a high population density of 7,028.4 people per square mile. It is also a respectable city in the Greater Los Angeles Metropolitan Area.
Is Anaheim Warmer Than Nashville?
Anaheim, California, is technically a warm city with over 280 sunny days and a U.V. index of 5.9, compared to Nashville, Tennessee's 205 sunny skies and 4.6 UV score.
Anaheim's hot-semi arid climate creates a warmer atmosphere in its city, where it also does not record any snowfall in a year. The place has typical weather ranging from 70 to 80 degrees Fahrenheit. It is more likely that you will enjoy more outdoor activities here while savoring the fine weather.
On the contrary, Nashville has a humid-sub tropical climate that can create extremities. The winter in this area is technically mild, and summer is pretty scorching with over 100 degrees Fahrenheit. The metroplex is highly susceptible to severe rainstorms in the spring and fall, bringing hurricanes, hailstorms, flash floods, and destructive air currents.
Is Anaheim Better Than Nashville?
Nashville's stable economic status, outstanding health care facilities, and vibrant cultural events are the best features of its city. Thus, making the Music City a better place to resettle and grow your business. Meanwhile, Anaheim is for people that want to be neighbors to many global attractions, particularly some best amusement parks by Walt Disney.
Nashville in Tennessee has global recognition as America's Music City and the medical care hub of the Southern part of the country. These metroplex assets make it an excellent spot to raise your family. Even if the metropolis has a high living expense, you will enjoy the place's great neighborhood, outstanding educational institution, and better taxation benefits.
Anaheim in California has an international reputation for being a good tourist destination, especially housing Disneyland Resorts and Disneyland Adventure Park. The city has a secure environment with an affluent community considered by many people as a luxury.
Nashville will give you a better lifestyle with its large job market, high salaries, and great metropolitan benefits. Anaheim has sluggish economic growth and still needs to attain a better stature.
Are you considering moving to Anaheim, California, or Nashville, Tennessee? Let me know your thoughts and concerns below.