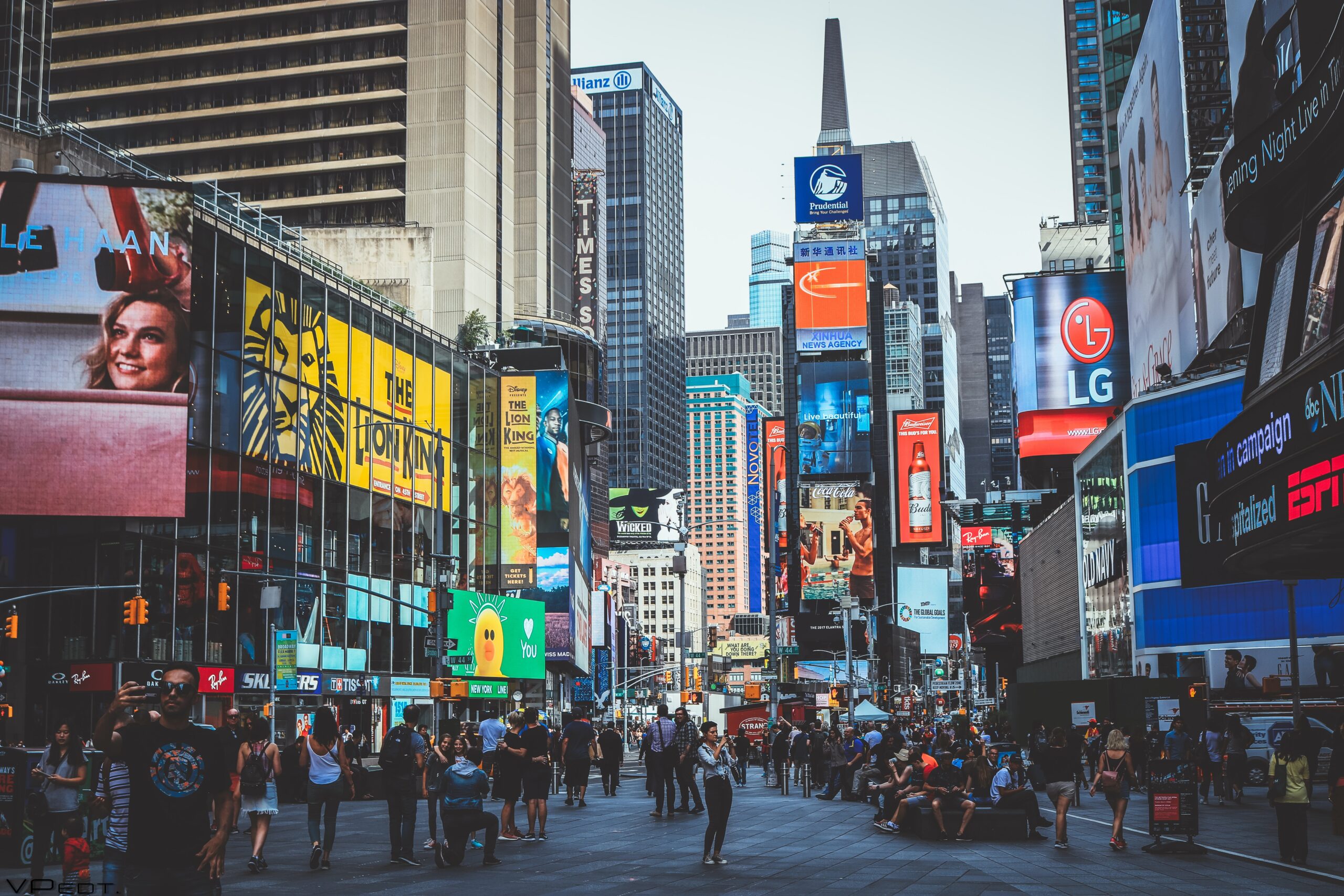 New York, the city that never sleeps, is the best location to move in for everyone, where it stands out from its highly developed economy up to its global citations. NYC will give you the best value of your resources at any cost. Meanwhile, Anaheim's best asset is its growing tourism industry.
New York City is among the great cities to live in the entire world. The popularity of the prosperous economy of NYC and the many things that you can achieve here speaks for itself. There are endless opportunities for everyone to build their families here, have career growth, and chase their dream in this great metropolitan area.
Anaheim's expanding tourism sector creates excellent options for everyone to enjoy the beauty of this city. There are many natural preserves here, plus the global recognition of its amusement parks is top-notch.
If you plan to settle your roots in either Anaheim or New York, we will give you an informative listicle about each city's perks and lapses to give you a glimpse of what it will be like moving to either of the two metroplexes.
What Are the Pros and Cons of Anaheim Versus New York?
Anaheim boasts its growing tourism industry, affluent neighborhood, and proximity to other towns' natural reserves. Still, the surging house market price in this place is something you cannot possibly afford. Meanwhile, New York has strong economic power, multiple world-citations, and is one of the top global cities, but the high living expenses in this big city are not attractive.
Living in Anaheim
Pros
Progressive Tourism Sector

The city of Anaheim's primary industry is its tourism, which generates millions in only a year. Approximately 20 million people visit this vibrant metropolis. The city made significant investments in the ever-expanding sector.

Anaheim is a city known throughout the world as the birthplace of the Disneyland Resort, which includes Disneyland owned by Walt Disney, including the original Disneyland Park. The city also has the Anaheim Angel Stadium and Angels Baseball, the Honda Center, and the Anaheim Ducks. The West Coast's largest convention center, the Anaheim Convention Center, is also one of its tourist attractions.

Rich and Secured Community: Anaheim Hills

One of the most enticing neighborhoods in Anaheim is no other than the Anaheim Hills. The place belongs to the top 15% of communities in America that yield high income. By far, the average household income in this area is $106,674, while houses can range from $500,000 up to millions of dollars.

Anaheim, known for its security, has a crime level that is 15% smaller than the state average in California and has already been named one of the least risky cities in the country.

Accessible Place in The Greater Los Angeles Region

Anaheim has reasonable proximity in some areas in the greater Los Angeles Region, and it is only about an hour's drive from the large city, Los Angeles. You can enjoy the perks of two different towns on a day trip.

Great beaches and natural reserves are also within your day-trip reach, thanks to the 91-freeway location of this metropolitan. The famous Red Rock Canyon is half an hour away from the city proper in Lake Forest, California. You can enjoy sands on your toes in Huntington and Long Beach places.

Abundant Public Parks

Anaheim's good weather complements its growing public parks. The city has over 57 parkland, which is around 800 acres. There are various open spaces where people of Anaheim can enjoy the fine weather and fun recreational activities.
Cons
Limited Career Growth

Anaheim's reliance on its tourism and hospitality sector is excellent for people with the same specialty line. Still, for other working professionals that excel in manufacturing, financial, legal, and healthcare industries, their career growth in this area is unlikely to prosper.

The city concentrates on expanding its tourism lane, giving more opportunities to people working in hospitality and management; thus, this concentration creates an unemployment rate of 7.5%.

Inefficient Public Transportation System

Anaheim's inefficient mass transit system shares the same ugly section as most significant towns. The leading transportation carrier of this metroplex is a bus system. The location has no available intra-city rail system, which is disappointing considering that over 25 million tourists flock to the city limits.
Living in New York
Pros
NYC's Rich Economy

New York is one of the most famous cities in the entire nation and even dubbed the world's capital city. NYC is the world's cultural, economic, and media capital. More so, the urban area has a significant impact on commercial activity, entertainment, research, innovation, education, political systems, tourist industry, dining, art, fashion, sports, and the world's financial premier financial district.

New York City had a gross metropolitan product (GMP) of more than US$1.33 trillion in 2012. In addition, this urban area is an international center of business and commerce, bringing billions of dollars into its economy.

Progressive Job Market

As the world's business district capital, New York provides the best opportunities for employment for everybody, and it makes dreams happen. The location is home to a pack of world-class businesses in every industry imaginable. As a result, the metropolitan area has a myriad of high-quality enterprises.

The metropolitan area is home to over 65 Fortune 500 companies and numerous multinational corporations. The metropolis has Wall Street, the New York Stock Exchange, the Time Warner Center, the Empire State Building, Madison Avenue, and the famous World Trade Center.

Multiple International Citations

New York has a moniker of a city that never sleeps; clearly, it did not fail to make its name on top of many of the world's recognition in any category. The metroplex has many names, and its international spotlight is not limited to the following recognitions:
World's most populous megacities
The cultural, financial, and media capital
The capital of the world
The most linguistically diverse city
The world's leading financial center
New York Has A Diversified Culture
It's presumably not surprising that New York is diverse, with nearly 200 spoken languages heard from every city section. The metropolis will offer you more in its diversified entertainment scene, paired with an ecstatic nightlife, which is living proof that indeed this city never rests.
Cons
Competition is Very High

Because of its economic power and its reputation in the global market, New York City is highly competitive in many ways. The abundance of motivated people in this metroplex creates a highly competitive culture. Firms seek the best talent to participate in their teams and will not accept anything less.

High Cost of Living

New York is one of the most populated urban areas globally, and its rising economy affects the high living expenses in this place. Living here will give you insane prices, particularly in its housing market. If you earn under $3,000 each month, you will probably struggle to make ends meet in this expensive metro area.
Anaheim Or New York – Which Is More Expensive?
Anaheim and New York are cities that offer high living costs to their people. However, New York is around 23% more expensive than Anaheim, and its housing market is also 14.5% more pricey.
Anaheim and New York will make you pay higher in your daily commodities, and most especially on your accommodation. Both city's luxury pricing is a setback because not everyone can afford it.
Comparison Table of Living in Anaheim, California vs. New York, New York
| | | |
| --- | --- | --- |
| Living Expenses | Anaheim, California | New York, New York |
| Housing and Rent | 257.1% | 294.3% |
| Utilities | 97.4% | 150.1% |
| Food And Groceries | 102.5% | 116.6% |
| Transportation | 118% | 181.1% |
| Health | 95.9% | 112.6% |
| Miscellaneous | 104.4% | 121.2% |
Based on the Data of which 100 = U.S. National Average
>100 means more expensive
<100 means cheaper than the U.S. average
Housing and Rent Costs
The housing market of New York is relatively more expensive compared to Anaheim and other big metro cities. NYC has a whopping average house median of around $680,500 and can go up to a million dollars. Also, the rental expense per month in this area is roughly $2,513.
Anaheim's accommodation price levels, which include a house price of about $594,400 and a monthly lease fee of $2,871, will make you wonder if you can manage to pay either of them.
Utility Costs
Living in New York is relatively expensive than it is in Anaheim. The Global City has a high percentile for its utility expenses paid in a month. An example of this is the variance in the city's energy bill, where New York has a $210.08, while the same commodity in Anaheim only costs $175.71.
Food and Groceries Costs
New York is 14.1% costlier than Anaheim in its food and grocery expenses. A full-course meal for two people in Anaheim will cost you around $62.50, while the same food package in New York is roughly $100.00. Both metropolitan areas' percentiles are above the national standard.
Transportation Costs
New York has a huge variance in its transit cost compared to Anaheim. A regular monthly bus pass in Anaheim will only cost you $69.00, while the exact transit cost in New York is as high as $129.50. The Global City is 63.1% more expensive than the tourist town.
Health Care Costs
Living in New York will make you pay 16.7% more than you will in Anaheim. The Global City has remarkable healthcare services and reputable medical programs, making the cost a lot higher than the values you see on your medical receipts in Anaheim.
Taxes
New York has a sales tax rate of 8.1% and a high-income tax percentage of 10.1%. On the other hand, Anaheim has a 7.8 % sales tax and an 8% income tax. The high-income tax rate in the Global City is dependent on the rising job market and commendable varying industries that make NYC a top urban area.
Is Anaheim Safer Than New York?
Anaheim and New York have a fair share of a safe community, but the safety index of New York, which is 19%, is an ideal percentage compared to Anaheim's 14%. Also, the property crime index of the Global City is lesser than the national median, while Anaheim is slightly higher than the standard.
Both living in Anaheim and New York have their security perks. Anaheim is 14% safer than most American cities, and it has an uncommon threat of violence with only a 22.3 crime index score, lower than the nation's 22.7 standards.
On the other hand, New York is surprisingly a peaceful neighborhood with a 19% safer shape than other cities in the nation. The place has a low property-crime index with only a 24.9 score, which is relatively lower than the country's 35.4 medians.
Is Anaheim Bigger Than New York?
New York City is the most populated urban site in the United States. The large urban district has a whopping 8,253,213 residents in its 300.1 square miles mainland, while Anaheim's little city has around 353,676 people in its 50.3 square mile land area.
NYC belongs to one of the world's most populous megacities, evidenced by its 27,476.4 people per square mile population density. There is no surprise because New York is more extensive than Anaheim at any cost. The city that never sleeps does not keep its eyes closed from its growing population.
Meanwhile, Anaheim is a small city with a low population density, around three times lower than NYC. The tiny urban district has a population density of approximately 7,028.4 people per square mile.
Is Anaheim warmer than New York?
Anaheim has a warmer climate with 280 sunny skies and no snowfall, plus a good comfort level score of 9.3 compared to New York. On the other hand, NYC has an average of 224 sunny days, with 25 inches of snowfall and a low comfort level index of 7.3.
Anaheim is reputable when it comes to having pretty fine Californian weather. The city does not experience extreme snowfall because apparently, it receives none, but it has a cold but not freezing winter season. The highest temperature a regular summer season can get in this place is around 115-degree Fahrenheit.
New York has good four-season weather; however, its winter is freezing, while the summer season is typically scorching. The place has extremes of both cold and warm climates, which is unlikely for other residents. No one, though, wants to plow thick snow on its front yard after an undesirable blizzard.
Is Anaheim Better Than New York?
New York city's rich depth of talent, international connections, and cultural events, combined with a surge in its foreign investment, enable it to thrive in the global economy. These fantastic perks make it a better place than Anaheim to plant your roots and pursue your dreams. Meanwhile, Anaheim's tourist attraction is something people need to anticipate in this area.
New York City has a robust international presence in any nature. The place's economic power has global recognition, giving a lot of opportunities to everyone. New York will make you live your dream, even if you occasionally pay higher in this booming district.
Anaheim's global presence as a tourist attraction is something this city boasts the most. The place also has excellent accessibility, security, and outstanding greenery.
New York City has an undeniable reputation as a stable and prosperous city worldwide, and it will still strive to be one of the most acceptable global cities. Anaheim requires a progressive improvement to enjoy the same benefits as NYC.
Anaheim, California versus New York, New York – Where do you consider moving? Let me know your thoughts below.