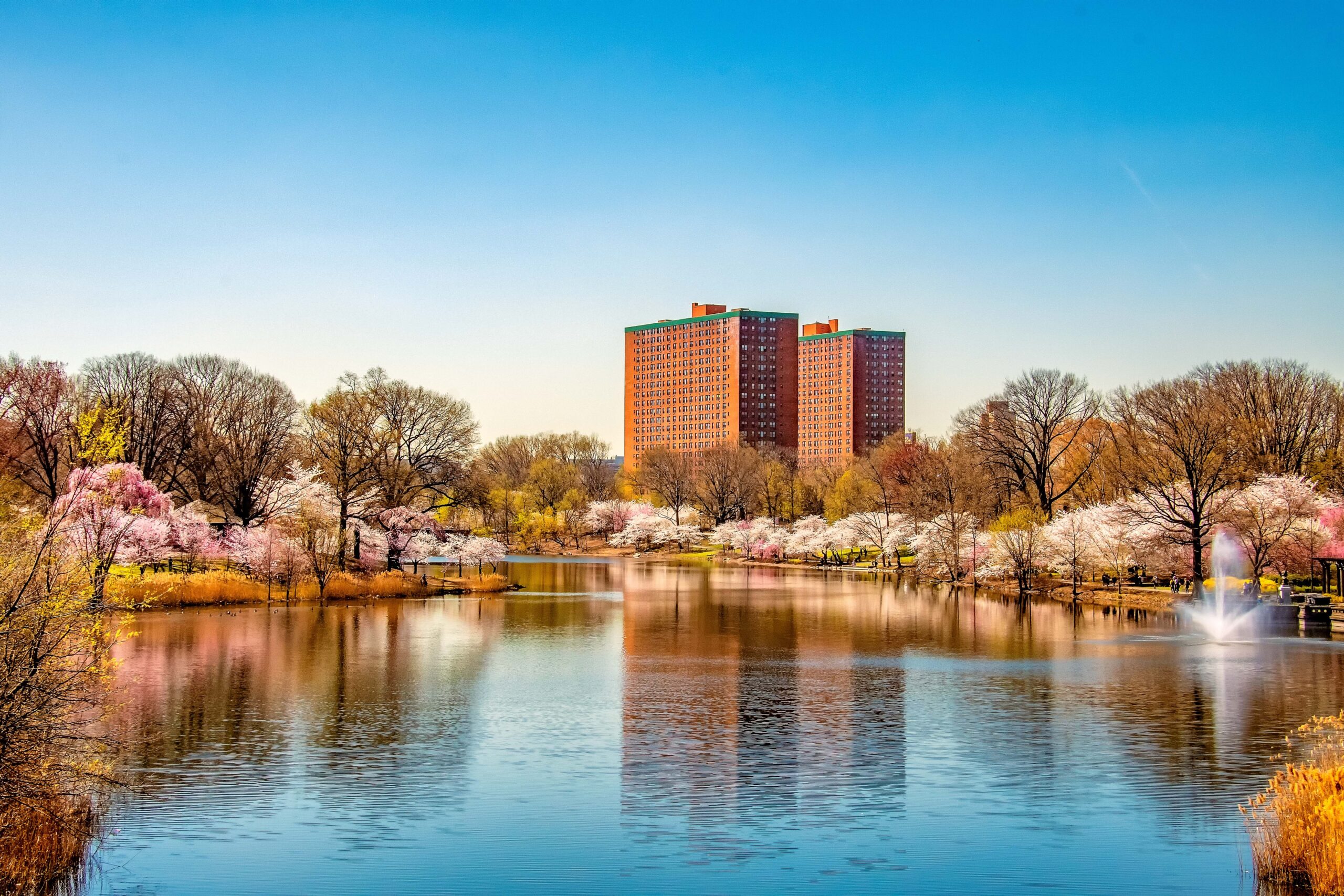 Newark's best asset is the city's reputation as the essential global container hub in the Northeast of America. The metropolis has a growing economic diversity and accessibility to other big cities, making it the best place to relocate than Anaheim. Meanwhile, Anaheim is a beautiful place for outdoor tourist destinations.
Newark, a city in New Jersey, boasts its Port Newark-Elizabeth Marine Terminal. The town's growing trade industry brings lots of opportunities to its people and business sector, providing a comfortable lifestyle, even if the city offers a high living cost.
Anaheim marks its global fame thanks to its famous Disneyland Resorts and amusement parks. The city has a growing tourism industry and provides an excellent engagement opportunity for its people, even with a luxury-pricing concern.
If you want to know whether living in Anaheim or Newark is better for you, we will give you an insightful list of its advantages and pitfalls so you can decide what town fits you well.
What Are the Pros and Cons of Anaheim Versus Newark?
Newark's strength lies in its economic progress, being a bustling port center, a growing business district, and having a unique public transport system. However, the town's high living expenses are unappealing. Meanwhile, Anaheim's best asset relies on its growing tourism industry, peaceful community, and vigorous outdoor activities, but the area has a small job market.
Living in Newark
Pros
Increasing Employment Options

Newark's international reach as one of the biggest container hubs in Northeast America gathers better trading opportunities for the city and its state. The town also has a varying industry that promotes job upskilling and career growth to its people.

Financial services, legal firms, healthcare centers, and educational establishments are among the town's largest employers. This city gives way to the headquarters of Prudential Financial, Audible, and AeroFarms. Some multinational businesses that provide better pay include Verizon Communications, Johnson & Johnson, and Bank of America.

Excellent Public Transport System

Traveling from one location to another is not tricky in Newark. Everyone has access to outstanding modes of transit, credits to its flying partner, Newark Liberty International Airport, one of the busiest establishments in the neighborhood.

From Newark Penn Station, you can take the PATH high-speed train to Jersey City or Downtown Manhattan. New Jersey Transit's software application is your best buddy for planning a good journey in the city.

The Seaport Metroplex

The Port Newark–Elizabeth Marine Terminal, the Northeast's most notable and busiest container Center, Newark, is among the city's economic contributors. The town is a prime area for commodities trading in America's Northeast central area.

The busy harbor fosters trade partnerships, making it an excellent choice for commercial transactions to expand and nurture professional opportunities for the town's residents and emigrants.

Lush Green Spaces

Newark's a great city with vast greenery, even if it has a good number of high-rise buildings and establishments. Branch Brook Park, which has 360 acres of lush terrain to hike or bike on, is one of the noteworthy parks that will entice you. Weequahic Park, a large golf course area, is another fantastic option.

A part of the central town's ongoing development, Mulberry Commons is the most outstanding recreational location. With a play area, and a new bridge, the nature reserve enhances the urban Central Business District.
Cons
You Will Pay More in Newark

The city of Newark has a significant setback: its costly living expenses. Its housing market has a high percentage that surpasses the national median; therefore, most residents rent or pay their mortgages. The place has a developing economic status; thus, the high commodity prices also increase.

The yearly salary in the metropolitan area is around $72,000, but it can go higher depending on your employment and role; therefore, the pay advantage outplays this drawback.

Real Estate Taxes Are Costly

Newark City has a high proportion of real estate tax bills. This share of 3.8% requires people to pay extra fees for property ownership. The most convenient option for tenants is to rent instead of purchasing accommodation.
Living in Anaheim
Pros
Booming Tourism Industry

The city of Anaheim's best break relies on its growing tourism industry through world-class attractions. One of the best finds in this metroplex is the presence of Disneyland Adventure Parks, Disneyland Resorts and Hotels, and the newly renovated Anaheim Packing District.

The brewery scene of this area is also becoming a vibrant tourist spot with its internationally crafted beers and calm ambiance. The Downtown Disney District is also top-notch in this category due to its entertainment lane, wide outlets, and outstanding dining options.

Peaceful Neighborhood

Anaheim has a concentrated peaceful neighborhood in Anaheim Hills, Historic Districts, Southwest, and Northeast. These communities offer thoughtful amenities, from shopping avenues to other outdoor recreations.

The suburbs are close to local police, fire departments, and healthcare facilities, which helps to add to your sense of safety and comfort.

Vibrant Outdoor Activities

There is more to Anaheim than its famous amusement parks and shopping district. The city has the Center Street Promenade, a renowned food hub for the residents, the Muzeo Museum and Cultural Center, and the Concourse Bowling Center.

If you are a sports enthusiast, the presence of Honda Center and Angel Stadium in the city will let you feel a true spirit of sportsmanship, as it is home to the city's famous national baseball team, the Los Angeles Angels.

Yorba Regional Park

Yorba Regional Park in Anaheim is one of the most famous open-space away from the city center. While appreciating the four different lakes and numerous recreation areas, you will enjoy the biodiversity in this spot. There are several pavements cycle routes through the park. The courses are for many outdoor activities and exercise regimes.
Cons
Luxury Pricing

You need to be financially prepared if you want to live in Anaheim. The city will make you break your bank because of its whopping pricing, especially in its accommodation category. The city has a median price of half a million-home value, which is why people opt to lease a place instead or pay for their mortgages to save some bucks.

Limited Mass Carrier

The significant disadvantage also in Anaheim is its reliance on cars. You will likely ride a bus, utilize carpooling services, or hop in a taxi to commute around the city. The metropolis has no better public transportation system, which is not ideal, especially if it lures millions yearly.
Anaheim Or Newark – Which Is Cheaper?
Anaheim and Newark's living costs are above the national standard, but Newark is 21.5% less expensive than Anaheim. Also, Newark's housing market is surprisingly 166.2% less costly.
Living in Anaheim and Newark will reluctantly make you pay more than any other city of the same size. The high living expenses in these areas are something not everybody can sustain.
Comparison Table of Living in Anaheim, California vs. Newark, New Jersey
| | | |
| --- | --- | --- |
| Living Expenses | Anaheim, California | Newark, New Jersey |
| Housing and Rent | 257.1% | 90.9% |
| Utilities | 97.4% | 114.1% |
| Food And Groceries | 102.5% | 103.7% |
| Transportation | 118% | 156.1% |
| Health | 95.9% | 90.9% |
| Miscellaneous | 104.4% | 115.7% |
Based on the Data of which 100 = U.S. National Average
>100 means more expensive
<100 means cheaper than the U.S. average
Housing and Rent Costs
The accommodation pricing of Anaheim and Newark has a variation of approximately 166.2%, in favor of Newark. Port City is relatively cheaper in this category, having a home value of around $265,100 while the rental fee is $1,639.
Anaheim will make you hesitant about whether you can afford its lodging prices, including a home value of around $594,400 and a monthly rental fee of $2,871.
Utility Costs
Anaheim is relatively cheaper in utility expense compared to Newark. Living in Anaheim will make you pay a reasonable amount because its percentile does not exceed the national average. Living in Anaheim or Newark will require you to allocate more or less than $300.00 for your bills for your monthly expenses.
Food and Groceries Costs
Anaheim is around 2.5% higher than the national average for food and groceries expenses but 1.2% cheaper than Newark. Some of the most affordable finds in Anaheim are their essential food, such as bottled water, where the cost is $1.40, while the same item in Newark costs $1.50.
Transportation Costs
Anaheim is 38.1% less expensive in its transportation costs than in Newark. The city has a favorable transit cost because it has a limited option in its public mass carrier. Anaheim's monthly bus pass costs roughly $69.00, while the same service in Newark will charge you around $77.50.
Health Care Costs
Newark has a 5% lower medical care expense than Anaheim's facts and figures. The two cities' price gap is due to their policy concerning their medical services, insurance coverage, average general practitioner consultation fees, and other clinical procedures.
Taxes
Newark has an average of 6.6% sales tax, an income tax rate of 5.5%, and a real-estate tax that ranges between 2% and 3%. On the other hand, Anaheim has a 7.8 % sales tax and an 8% income tax. The heavy taxation in Newark is not preferred, especially if you intend to buy and invest in the town's real estate sector.
Is Anaheim Safer Than Newark?
Newark's safety index is 28%, making it a safer place than Anaheim, which got a 9% safety net. The Port City does not constantly threaten violence with its low crime index of 14, compared to Anaheim's 22.3.
Both cities have a low violent crime proportion below the national standard. Newark has a reputable safety status when talking about the crime rate. The town's total annual crime is roughly 6,310 cases only, which is indefinitely low.
Anaheim also has a respectable violence crime rate below the national median. Its 22.3 crime index encompasses the 1,242 cases of assault-related criminal offenses.
Is Anaheim Bigger Than Newark?
Anaheim, California's mainland length and demography are significantly bigger than Newark, New Jersey. Anaheim has 328,014 people living in its 50.3 square mile land area. On the other hand, only 282,520 people live in Newark, with a land area of 24.1 square miles.
Anaheim has a more prominent place for its people, and the likeness of its increasing population results in a population density of 7,028.4 people per square mile. The town is part of the second-largest metropolitan region in the United States: The Greater Los Angeles. It shares 2,281 square miles stretch of the greater region, with mountains and deserts alike in the area.
Newark is instead a small city based on its geographical and demographical figures, resulting in around double Anaheim's population density, with roughly 11,701.5 people per square mile. The metropolitan area has a tiny landmass due to its proximity to the ocean, giving its moniker as a Port City.
Is Anaheim Warmer Than Newark?
Living in Anaheim will let you experience warmer weather than your relocation to Newark. Anaheim has around 280 sunny days with a 5.9 UV index score. These numbers are higher than Newark's climate statistics, with about 206 sunny skies and having 3.9 UV index score.
Anaheim, California, has lovely weather, with more sunshine all year round. The typical temperature in the area ranges from 70 to 80-degree Fahrenheit and can go up to 100 degrees during the summer season. Living in this town will not let you experience any snowfall, and the amount of rain averaging 14 inches a year is likely to occur.
Newark's climate will let you experience the four seasons. Winter in this metroplex is mostly freezing, with a typical 26.1 inches of snowfall during the season. You will still benefit from the unlikeness of extreme weather in this location.
Is Anaheim Better Than Newark?
Newark is a better city for individuals and families who want to live a comfortable lifestyle by finding gainful employment in global trade and other highly variable enterprises. Meanwhile, Anaheim's appealing tourist destinations and friendly community are undoubtedly captivating.
Newark, New Jersey, offers an excellent opportunity for career advancement through its numerous large corporations, as well as international legal commerce through its maritime gateway. There are ample options to experience exceptional public transit and greenways within the city limits.
Anaheim's world-class amusement parks and outstanding natural reserves are a must-see. The place has an affluent neighborhood, with multiple recreation things, even if living here is pretty costly. You will still appreciate the serenity of its wealthy community.
Because of its solid economic drive, Newark provides a comfortable way of life if you choose to live in a Port City. And although Anaheim is well-known for its tourist hotspots, its urban prosperity is still a work in progress.
Anaheim, California versus Newark, New Jersey – Where do you consider moving? Let me know your thoughts below.