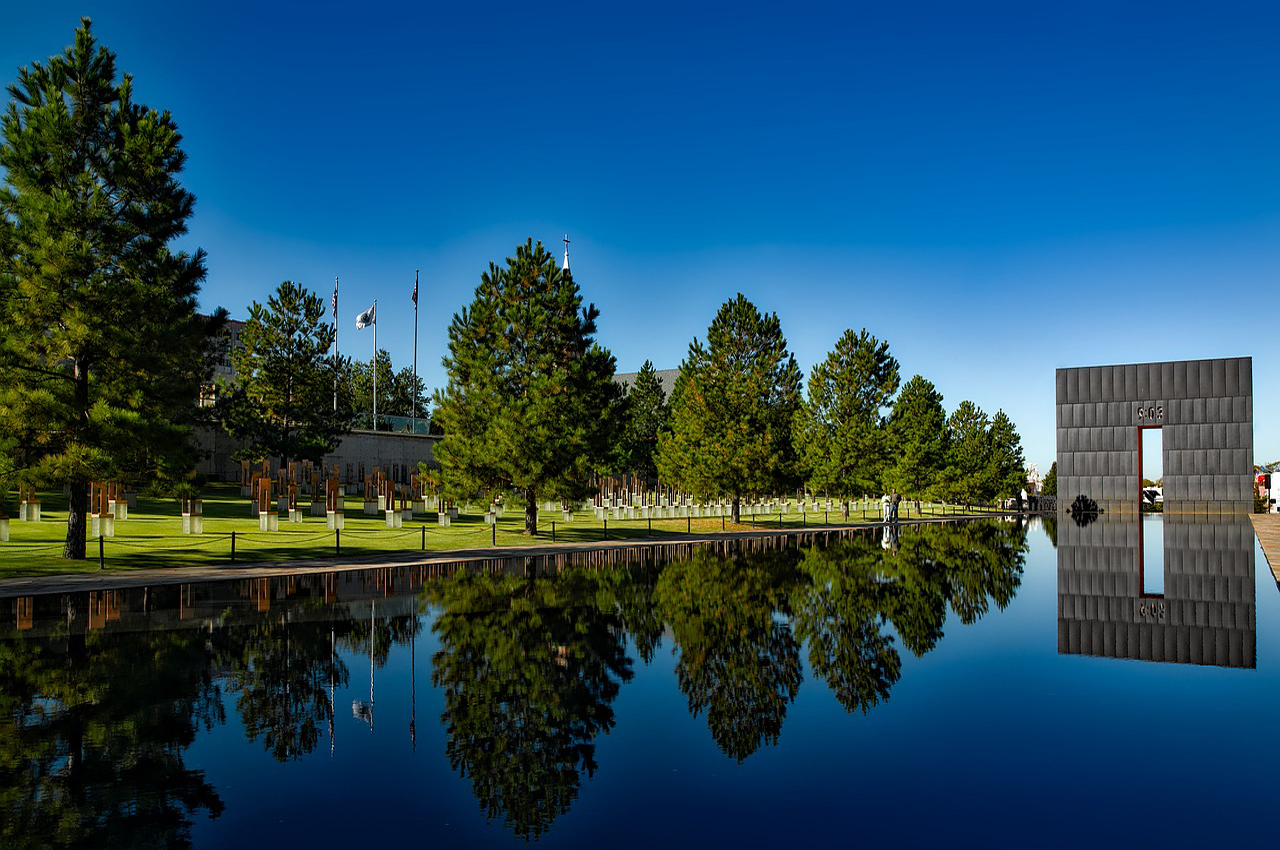 Oklahoma City's consistently strong economy paired with a low overall living cost and a reputable educational system makes it one of the best American cities to live in and raise your family. Meanwhile, Anaheim has a thriving tourism sector with vibrant open spaces for endless recreational activities.
Oklahoma City is ideal for businesses and working people because of its low living costs and even overhead expenses. The place offers a lot more, from its top-graded school's vibrant environment to its welcoming neighborhood. Additionally, there is an outstanding work-life balance in the community that you will love.
Anaheim City's growing tourism industry is making a big difference in its job market even though there are still limited opportunities here, and a high cost of living is also unappealing. The place has a secured and green community, and you can experience an affluent lifestyle here.
If you are in a dilemma to make a move to Anaheim or Oklahoma City, we collected the significant pros and cons of each urban area that you will want to check out.
What Are the Pros and Cons of Anaheim Versus Oklahoma City?
Anaheim's strong points are its growing tourism district, ideal location, and green spaces for various recreational activities, but the high maintenance of living here is not fit for everybody. Meanwhile, Oklahoma City's best features are its cheap living expenses, solid economic drive, and better educational system; however, the extreme climate is not drastically inviting.
Living in Anaheim
Pros
Growing Tourism District

Anaheim's global hotspot is one of the contributing factors for its rising tourism and hospitality industry. The city is home to different amusement parks, shopping lanes, and top-notch dining options. Also, the increasing fame brought by the brewery area of Anaheim with internationally crafted beers in Karl Strauss Brewing Company is one of a kind.

The city has an outstanding contribution to the Orange County economy and California. Almost 24 million visitors flock to the metropolitan area, producing around $11.6 billion in income.

Perfect Spot to Nearby Urban Cities

The city of Anaheim's perfect site makes it possible to access other nearby city's perks. A day trip can land you in Los Angeles City or make your way to the famous Huntington, New Port, and Long Beach. Also, you can access many remarkable natures preserves on the outskirts of town.

El Dorado Nature Center, located in Long Beach, is an excellent recreational destination only a drive away from Anaheim. You can also visit the Upper Newport Bay Nature Preserve less than an hour from the city proper.

Big Spaces for Recreational Activities

Anaheim has almost 800 acres of public open spaces and parks that everyone will love. Aside from the big venues like the Angel Stadium and Honda Center for some massive sporting events, there are numerous public parks that you can explore.

One of the must-visit places in the urban site is the Anaheim Cove, which encompasses a 26-acre area and includes a 2.5-mile inter rail trail, wellness zones, educational facilities, native habitat, and a play area with an archeological zipline.

Oak Canyon Nature Center

The Anaheim Hills' Oak Canyon Nature Center is a 58-acre nature reserve. Four miles of hiking trails wind through three adjoining canyons, traversing one of the region's handful areas left of oak woodland and coastline sage scrub. A year-round stream crisscrosses the campground.
Cons
Limited Job Growth

The place has a thriving tourism sector, but the concentration of jobs available relies on this sector, thus creating a 7.5% unemployment rate higher than the national standard of 6%. Also, the city has a slow job growth of only 0.6%, with a low projected increase of only 32.5%.

Overcrowded City

Anaheim has almost 300,000 residents, yet it receives around 23 million people every year, averaging 63,000 tourists per day. This large number makes the urban area overcrowded and creates heavy traffic in its city proper. The flock of people is good for the economy; however, it can create great environmental stress.
Living in Oklahoma City
Pros
Cheap living with a Sufficient Salary

Oklahoma City is one of the cheapest places in the United States as its overall cost of living index does not surpass the national level. The accommodation value of this city is around $130,000. Even its commodities are way cheaper than other urban districts.

Workers in Oklahoma City, where the median household income is $56,000, are paid more. Some of the best workers in this urban district earn just over $100,000 per year. Most of those jobs are in innovation, but there are also many opportunities in fossil energy, petroleum, power generation, and aerospace.

Premium Schools

There is excellent quality education in the vicinity of Oklahoma City. Over 120 elementary and high school schools are present in this neighborhood. Parkland Elementary School received high marks in many standardized exams.

There are also many excellent entities to consider in the area, including Bethany and Oakdale. Collegiate education is also within reach because some prestigious institutions like the University of Oklahoma and the local community college are nearby.

Strong Economic Drive

Oklahoma City has a vibrant economy that creates better career growth and is ideal for businesses. The metroplex has Chesapeake Energy and Devon Energy, a Fortune 500 Company. Also, Love's Travel Stops & Country Stores, which ranks thirteenth on Forbes' list of private firms, is in the urban district.

According to Forbes, the city has a declining jobless rate, one of the most outstanding housing markets, and positive growth in energy, agricultural sectors, and industrial production.

There Are Lots of Things to Do Here

Whether you love sports, city tours, or other cultural activities, there is more to life here in OKC. There are many things to do in this urban area, including a National Cowboy and Western Heritage Museum tour, which houses nearly 30,000 artifacts and works of art.

You could go to the Oklahoma City Zoo and Botanical Garden, or you could watch the Dodgers play professional baseball at Chickasaw Bricktown Ballpark, cheer for the Oklahoma City Thunders, or you could spend the day at the Museum of Art.
Cons
Oklahoma City Is Prone to Tornadoes

You will undoubtedly enjoy Oklahoma City's four seasons, but some natural phenomena will give you a headache. Although the likelihood of a disaster happening is low, you should be on the lookout for weather warnings as storms form.

Oklahoma City is in Tornado Alley, so anticipate severe weather occasionally. You can also expect an odd winter storm, thunderstorm, or sleet during the winter.

Food Taxes Aren't a Smart Option

Oklahoma City's food taxes are one of its most severe setbacks to date. Food products have separate tariffs that are as high as 4.5%. Tax rates in the metroplex and the state will burden your spending plan, but increased salaries and lesser living costs will compensate for the additional fees.
Anaheim Or Oklahoma City – Which Is Cheaper?
Oklahoma City is one of the cheapest cities in the United States as its overall cost-of-living index is below the national median. OKC is 78.2% less expensive than Anaheim, and its housing market is also 357.5% less costly.
Oklahoma City has a good percentage in its cost-of-living category, while Anaheim has expensive costs that not everyone can afford.
Comparison Table of Living in Anaheim, California vs. Oklahoma City, Oklahoma
| | | |
| --- | --- | --- |
| Living Expenses | Anaheim, California | Oklahoma City, Oklahoma |
| Housing and Rent | 257.1% | 56.2% |
| Utilities | 97.4% | 97.1% |
| Food And Groceries | 102.5% | 94.7% |
| Transportation | 118% | 95.5% |
| Health | 95.9% | 106.2% |
| Miscellaneous | 104.4% | 93.8% |
Based on the Data of which 100 = U.S. National Average
>100 means more expensive
<100 means cheaper than the U.S. average
Housing and Rent Costs
Oklahoma City is a great place to find cheaper accommodation rather than Anaheim. The area has affordable pricing of around $130,000 for a single home and a rental fee of $1,174 for a single flat. Meanwhile, Anaheim's home value is approximately $594,400, and its monthly lease fee of $2,871 is pretty expensive for a minimum wage earner.
Utility Costs
Oklahoma City will make you pay roughly 0.3% lower than you will in Anaheim. Living in Anaheim or OKC will cost you a monthly commodity fee of around $300.00 for your essential needs such as electricity, water, garbage collection, phone bills, and internet consumption.
Food and Groceries Costs
Foods and basic groceries in Oklahoma City are roughly 7.8% less costly than in Anaheim, even though OKC collects taxes for these essential items. For example, one kilo of rice in Oklahoma City will cost you $3.20, while the same goods in Anaheim have twice as much price as $6.06.
Transportation Costs
Oklahoma City has an efficient transportation option, thus is around 22.5% less expensive than Anaheim. Both cities greatly rely on their bus system, and a monthly bus fare in OKC is only $40.00, while it will cost you $69.00 for the same service if you live in Anaheim.
Health Care Costs
Anaheim's medical care is 10.3% cheaper than Oklahoma City's. OKC has a high percentage that surpasses the national standard; thus, availing of your health care in this town will make you pay more than you can save. On average, both urban areas will require you to prepare at least $120.00 for a physician consultation.
Taxes
Anaheim has a sales tax rate of 7.8% and an income tax of 8%. Meanwhile, Oklahoma City's sales tax is 8.6%, with a 5% income tax rate and 4.5% food taxes. OKC's many taxes variation is unlikely favorable to the people; however, the high compensation in this town can outwit this disadvantage.
Is Anaheim Safer Than Oklahoma City?
Anaheim has a reasonable safety index of 15%, safer than Oklahoma City's 5%. Also, the violence-related criminal offenses in Anaheim are only 22.3, lower than the nation's standard of 22.7, while OKC has doubled with 40.4.
Anaheim is a secured community given that it is safer than 15% of United States Cities. Although its property crime is slightly higher than the nation's median, it is relatively fine to roam around the city because of its low crime level.
On the contrary, Oklahoma City is not safe with its low-security percentage. It is only 5% safer compared to other American places. The location has double the national standard regarding its violence and real-estate-criminal index.
Is Anaheim Bigger Than Oklahoma City?
Oklahoma City is more prominent in scale than Anaheim. OKC is nearly 606.4 square miles in surface area, roughly twelve times the size of Anaheim's 50.3 square miles. OKC also has a higher population than Anaheim, including over 662,314 residents to Anaheim's 353,676.
Oklahoma City is Oklahoma state's capital and largest city. The metropolitan area has a population density of 1,092.2 people per square mile due to its land-to-population ratio. Oklahoma City is a three-hour drive from the Dallas-Fort Worth metroplex and is one of the notable routes going back and forth between Texas and Mexico.
On the contrary, Anaheim is denser than OKC, with 7,028.4 people per square mile. The metro area is the second-largest town in Orange County in total land area, and it is renowned for its Disneyland Resorts.
Is Anaheim Warmer Than Oklahoma City?
Anaheim is generally warmer than Oklahoma City because of its hot semi-arid climate, while OKC has a humid subtropical climate. Anaheim has a lovely mild climate with 280 sunny days, whereas Oklahoma only has 231.
The highest temperature ever recorded in Anaheim is 115 degrees Fahrenheit. The metropolis is not that elevated, causing the warm air to linger in town all year round. Also, the location has an outstanding comfort index of 9.3 and a UV index of 5.9.
On the contrary, Oklahoma City experiences an extreme climate from March to June, mainly in April and May. Because it is in the core of Tornado Alley, it is quite susceptible to frequent and intense tornadoes, as well as severe hailstorms.
Is Anaheim Better Than Oklahoma City?
Oklahoma City is a better place to live than Anaheim because of its generous compensation, low living expenses, exceptional educational facilities, and booming economy. Anaheim has its international hotspots, and yet economic expansion remains unsteady.
Oklahoma City is a superb location to plant your roots and expand your business because it offers a good accord on a higher wage and lesser living expenses. You can select good education from primary to collegiate levels, an exceptional choice for families.
Anaheim has an affluent community, where living cost is notably higher, but the security and beauty make it a good location. There are numerous places to explore and utilize your time enjoying the international tourist destinations.
Both urban areas have an exceptional reputation for their unique characteristics, but Oklahoma City gets the top place to provide its residents with a comfortable lifestyle by any standard. Anaheim requires more job opportunities and a lower cost of living.
Anaheim, California versus Oklahoma City, Oklahoma – Where do you consider moving? Let me know your thoughts below.