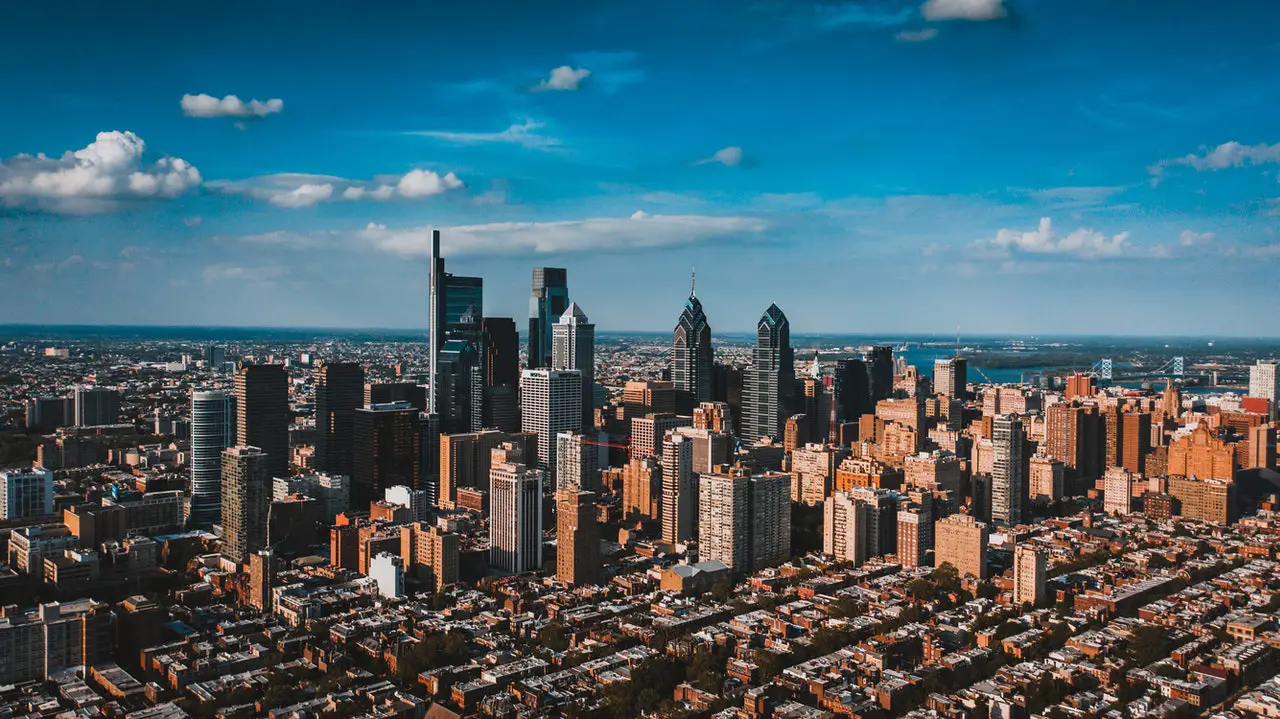 Anaheim is the best place to live because of its flourishing economy and safer environment. Philadelphia may be cheaper than Anaheim, yet the city offers fewer job options and worse crime levels.
Philadelphia, also known as Philly, has become a top destination for people who want to live on the East Coast but don't want to pay the prices of New York City or Washington, DC.
Anaheim appears to be the ideal alternative for individuals who seek access to many amenities in one location, with nice weather year-round and culturally progressive citizens.
Philadelphia and Anaheim are near the big cities, but Anaheim is safer and more prosperous than Philadelphia.
What are the Pros and Cons of Anaheim vs. Philadelphia?
Philadelphia faces parking issues yet offers outstanding education and reasonable prices. On the contrary, Anaheim's living expenses are costly but have a more robust economy.
Living in Philadelphia
Pros
Eminent education

With Temple University, Drexel University, and the University of Pennsylvania among the city's much higher education institutions, Philadelphia has the fourth-largest university population in the United States.

Over the previous 25 years, Drexel University has donated $2 million to various community organizations and raised $95 million in local and diverse procurement, suggesting that these institutions have had a significant economic impact.

Music and Arts

Philadelphia's culture revolves around art and music. The city is home to several museums and galleries, including the renowned Philadelphia Museum of Art and the Barnes Foundation. You can also explore murals in the city.

Besides arts, Philadelphia has a rich music scene that runs deep. It's where Philadelphia soul, American Bandstand, and well-known composers and producers all began. Philly's famous musicians and celebrities are Boyz II Men, Diplo, Will Smith, and Meek Mill.

Reasonable prices

Philadelphia is relatively priced, despite its prominence as an important urban center. It varies entirely on where you live in the city.

The metropolis has a cost of living index of 101.2. Despite being somewhat higher than the national average, the city is unquestionably one of the most cost-effective metropolises on the East Coast.

Compared to Anaheim, expenses in Philly are much lower.

Walkable city and easy commute

If you don't like spending 112 hours a year in your vehicle, you'll love the fact that you don't need one in Philly. The city is walkable. You'll come across several walkable areas and walkways when exploring the city.

Philadelphia is also a bike-friendly city. It was ranked the 6th most fantastic city for bikers in the country.

You won't need a car to travel around the city if you walk, cycle, or use the city's extensive public transportation system.

In Philadelphia, commuting is convenient and straightforward; the average one-way commute time is only 32 minutes, and around 21% of residents use public transit.

Year-round fun

This densely populated area is brimming with intriguing amenities and lush greenery. Whether arts, culture, sports, or outdoor activities, there's always something to do.

Philadelphians may have fun all year long, whether in the winter, spring, summer, or fall.

Even the most ardent sports fan will be satisfied with sporting activities such as Flyers hockey, 76ers basketball, Phillies baseball, and Eagles football.

The culinary scene is endless; incredible restaurants, food trucks, and festivals with unique nibbles will never leave you hungry.
Cons
Parking issues

Parking in Philadelphia is exceedingly difficult to come by, and even if you locate a place, it will cost you.

The city is expanding, and the Philadelphia Parking Authority has changed several places with free street parking to permit parking due to the influx of new citizens and housing buildings. You may have to pay $35 for a parking permit in your neighborhood.

Few job options

Healthcare, education, law, office administration, and architecture/engineering are all fields where you'll have no trouble finding work. However, prospects begin to dwindle from there.

Healthcare and education employ a third of Philadelphia's workforce, so much so that workers are referred to as "meds" or "eds" by locals. You'll be able to get your dream job in the city, but it can take a bit longer.
Living in Anaheim
Pros
Pleasant weather all year round

South California has a mild climate that guarantees pleasant weather throughout the year. In this section of California, the winters are mild, the summers are hot, and Anaheim sits in the heart of it all.

Most of the time, the seasonal shift is so slight that you may not even realize it.

Angel Stadium

Angel Stadium is a haven for those who love baseball. Angel Stadium, home of the Los Angeles Angels of the American League West, is considered by some to be the happiest place on earth after dusk during a home baseball game.

Anaheim's beautiful weather is a great advantage, especially during the regular season games. Home games are a terrific experience for the whole family or casual sports enthusiasts with valid tickets.

Between March and September, spectators may take part in public tours of the stadium.

Spend outdoors in Yorba Regional Park

Yorba Regional Park, a mile-long linear park in eastern Anaheim, is a favorite destination for people of all ages who like being outside.

The 140-acre manicured environment navigates the winding bike routes that circle four lakes popular with the local ducks and other animals.

Volleyball nets, playgrounds, horseshoe pits, and more than 400 picnic tables punctuate the green area and provide additional activities.

Yorba's unique attractions and calm setting make it famous throughout the day for various reasons.

Nature Center for all ages

The Oak Canyon Nature Center, located in eastern Anaheim and just a short drive from Yorba Regional Park, links tourists to Southern California's natural ecosystem.

A 58-acre natural park surrounds the Natural Center with four kilometers of pathways dotted with interpretive material.

The high Roadrunner Ridge path provides a different view of the canyon environment, and a year-round stream provides a popular hiking route with plenty of shade.

The nature center also offers interpretative information about the environment. Additionally, Day Camp is open to children 5 to 12 years old.

Greater economy than Philly

Anaheim's key player is its tourism industry which contributes a lot to its economy. Due to Covid-19, the unemployment rate had been increasing. However, compared to Philadelphia, the city offers more employment opportunities.

In December 2021, Anaheim's unemployment rate decreased to 4.30%. Meanwhile, Philly faced an unemployment rate of 5.30%.

Despite Anaheim's dependency on tourism, it also has other vital employers that keep the jobs in demand in the city: Kaiser Foundation Hospitals, Anaheim Memorial Medical Center, Extron Electronics, Hilton Anaheim, and Honda Center.
Cons
Higher living expenses than Philadelphia

Anaheim is in California, which is no wonder it has a higher cost of living than Philly. The living expenses in Anaheim are 50% higher compared to Philadelphia.

The cost of living index in Anaheim is 152.2. This index is significantly higher than the 100-point national average.

In addition, Anaheim's housing market is fiercely competitive. In around 27 days, homes sell at 1% over the listed price, and in fewer than 50 days, they sell at 1% below the listing price.

Traffic

Anaheim is prone to traffic because of overcrowding and car dependency. Other than this, there is also limited public transit in the city. It is challenging to move around the city if you do not have a car.

If you go to and from Los Angeles, get ready for possible traffic congestion. Los Angeles is among the metropolis with the worst traffic in the USA.
Anaheim or Philadelphia – Which is more expensive?
Living expenses in Anaheim are 50.4% more expensive than in Philadelphia. The housing prices in Anaheim are 287.8% higher, while food and grocery prices are the same for both cities.
| | | |
| --- | --- | --- |
| Living expenses | Anaheim | Philadelphia |
| Housing | 257.1% | 66.3% |
| Food & Groceries | 102.5% | 102.5% |
| Health | 95.9% | 98.4% |
| Utilities | 97.4% | 107.7% |
| Transportation | 118.0% | 141.9% |
Data is 100 = US National Average
> 100 means more expensive than the national average
< 100 means cheaper than the national average
Housing
Housing expenses in Anaheim are much higher than in Philadelphia. Philly has a median home price range of only $449,365. At the same time, Anaheim's median home price range is $571,528.
Food & Groceries
Philadelphia and Anaheim's food and grocery prices are at par. A 500g loaf of bread can cost around $3.26 in both cities.
Health
Healthcare costs are 2.5% cheaper in Anaheim than in Philly. In Philly, a doctor's appointment may cost $117.02, while it only costs $108 in Anaheim.
Utilities
The utility costs in Philadelphia are higher than in Anaheim. The monthly essential utilities for an 85m2 apartment cost $172.62 in Philly, while $153.19 in Anaheim.
Transportation
A one-way ticket for local transit in Philadelphia costs $2.50. In Anaheim, it costs lesser for only $2.00. Thus, Anaheim's transportation fees are lesser.
Is Anaheim bigger than Philadelphia?
Philadelphia is 2.8 times bigger and denser than Anaheim. On the contrary, Anaheim has a more prolific economy than Philadelphia.
Philly has an area size of 141.7 mi² as of 2022, with a population of 5,756,000. At the same time, Anaheim has a smaller geographical area of 50.88 mi² with a less dense population of 350,986.
Even though Philadelphia is more prominent and denser, Anaheim provides a more prolific economy.
Unlike Philly, there are a lot of job positions you can apply to in Anaheim. With only a 4.30% unemployment rate, Anaheim provides more work opportunities. Also, Philadelphia has a 5.30% unemployment rate which is higher.
Thus, Philadelphia outweighs Anaheim in size and population. Nevertheless, Anaheim beats Philadelphia when it comes to its economic standing.
Is Philadelphia safer than Anaheim?
Philadelphia has a smaller safety scale of 37.21. Meanwhile, Anaheim is safer, with a safety scale of 46.76. Therefore, living in Anaheim is safer than in Philadelphia.
Anaheim has a smaller crime index of 53.24. In comparison, Philly has a higher crime index of 62.79.
In Philadelphia, one in every 102 people is a victim of violent crime. Furthermore, you have a one-in-39 risk of becoming a victim of property crime.
One in every 39 people in Anaheim is a victim of property crime. One in every 279 people will become a victim of a violent crime.
The lower the number, the higher chances of becoming a victim of crime. Therefore, Anaheim is a safer city than Philadelphia.
Is Anaheim hotter than Philadelphia?
Philadelphia has a 93°F average yearly maximum temperature. In contrast, Anaheim has a lower annual average high temperature of 85°F. Philadelphia is, hence, hotter than Anaheim.
Anaheim's annual average of sunny days is 280. On the other hand, Philadelphia's sunny days are shorter for only 207.
The summer season in Philadelphia is hot, humid, and rainy; winters are freezing and snowy, and the weather is partially overcast all year. The temperature ranges typically from 26°F to 87°F throughout the year, with temperatures seldom falling below 13°F or rising over 94°F.
Summers in Anaheim are short, hot, and dry. On the other hand, the winters are lengthy, cold, and partly dreary. Temperatures in Anaheim usually range from 46°F to 85°F all year. Furthermore, temperatures seldom fall below 39°F or rise above 94°F.
Although both cities have close maximum temperatures, Philadelphia can get hotter in July, most likely during afternoons. Hot temperatures happen from around 9 am until midnight.
Hence, Philadelphia is hotter than Anaheim.
Is Anaheim better than Philadelphia?
Both Philadelphia and Anaheim are excellent locations near USA's big cities such as NYC and LA. However, Anaheim is better than Philadelphia because of the city's bountiful jobs and safer surroundings.
Philly is the best place to live if you plan to try your luck on the east coast. Instead of joining the buzz and busy streets of NYC, Philly offers cheaper expenses with an urban vibe. Commuting and walking in Philadelphia are also much more convenient than having a car.
Unlike Anaheim, Philly has trouble offering various job options and a secure environment to its citizens.
Living in Anaheim means higher prices, yet the metropolis boasts a better economy with pleasant weather all year round. Anaheim is also less crowded than Philadelphia and boasts secure surroundings too.
Thus, Anaheim is better than Philadelphia.
Did you find what you were looking for, or is something missing? Let me know in the comments below.