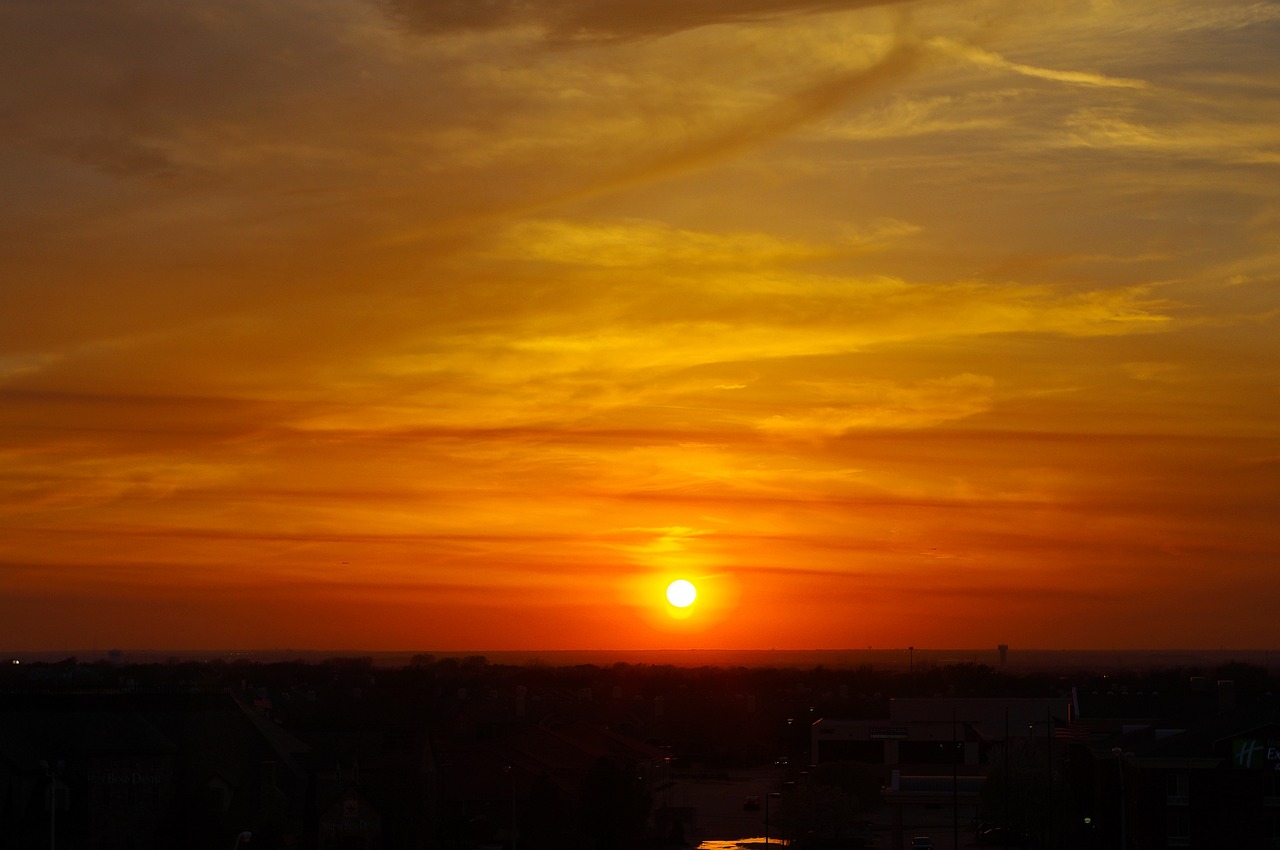 Plano is one of the Texan Cities with an equally strong economy, better employment opportunities, and exceptional transport links. Also, the metropolitan has an excellent education system and secured community making it the best place to live and raise a family. Meanwhile, Anaheim's best deal is its blossoming tourism industry paired with an affluent neighborhood.
Plano, Texas, has a robust economy that creates more significant job breaks and fewer taxes, making you live a comfortable life. Raising kids will also be ideal because of its secured neighborhood and best school system.
Anaheim, California, has an excellent tourism drive and a wealthy community. Although living here is pretty costly, especially finding accommodation, the location is ideal if you have a job near Los Angeles.
Deciding where to relocate is pretty much a headache rather than a straightforward option. Here, we gathered information about Anaheim and Plano's best and worst to help you make a better judgment about your preferred place to resettle.
What Are the Pros and Cons of Anaheim Versus Plano?
Anaheim boasts its attractive global hotspots, affluent community, and ideal proximity to Los Angeles, but the luxury accommodation in this city is not something you can easily afford. Meanwhile, Plano's best features are its strong economy, terrific public transportation, and top-graded schools, but extreme weather in this urban district can occur occasionally.
Living in Anaheim
Pros
Global Hotspots

Living in Anaheim gives you a better way to save some of your travel funds because you can be just minutes away from the happiest places on earth: Disneyland Resorts. Not only has the city its Walt Disney creation, but there are other global hotspots in this growing metropolitan.

The town is home to the famous Anaheim Sky Zone Indoor Trampoline Park, Downtown Disney District, Anaheim Packing House, and Adventure City. The booming brewery of Anaheim is also one of the amenities that everyone needs to check out.

The Affluent Community in Anaheim Hills

Anaheim Hills is a wealthy neighborhood in Anaheim City. This well-known district is one of the rich American areas with a high income per household of $123,260, and it is even 15% extra safe than other areas in its state.

There are lots of things that you can enjoy if you opt to live in this community, from fine dining options to shopping avenues and lavish greenery. But the thing is, the average home value in this location is around $700,000 to $880,000, which is pretty expensive as you look at it.

Ideal Proximity to Los Angeles and Beaches

Anaheim is around a 40-minute drive from Los Angeles City. The city is ideal if you seek better employment opportunities in the more extensive urban area without moving there. Also, living in Anaheim will give you the best day trip to its nearby beaches like Huntington, Laguna, and Long Beach.

You are not required to have a long travel hour to enjoy other city's great places and natural preserves. A good day's travel is all it takes to hop from one incredible location to another.

Angel Stadium

The Angel Stadium of Anaheim Tour allows you to visit one of the country's oldest Major League Baseball sports venues. The tour of the facility, dubbed "The Big A," starts outside of the Home Plate Gate on Tuesday, Wednesday, and Friday.
Cons
Luxury Accommodation Prices

Accommodation prices are one of the things you need to consider before relocating; however, Anaheim is not the best place to contemplate cheap living. The site has high pricing for most of its commodities, including its housing market.

The median home value in this urban district ranges from $500,000 to one million dollars and more. The rental expense is also high, with an average value of $2,000 per month for a single apartment or home.

Insufficient Public Transportation

Anaheim does not have a perfect option for its public transportation carrier. The Regional Transportation Intermodal Center in Anaheim offers a train system, shuttle, taxi, and other assistance for daily commuters and vacationers, though some routes are somewhat constrained. To freely access many different communities, you must own a car.
Living in Plano
Pros
Strong Economy and Vast Career Opportunity

Plano has an equally robust economy leading to many job prospects. Several corporations, including FedEx, Liberty Mutual, Toyota, and Ericsson, have established themselves in the city. These businesses are among the most extensive employers in Central Texas, so Plano has plenty of job chances.

The booming city has a low unemployment rate of 5.5%, compared to the nation's 7% average. Its recent job growth is 3.3%, and the projected increase for the next decade is also above the national median of 44.6%.

Remarkable Public Transportation

Plano has the most advanced air, road, light rail, and rapid transit systems in the Dallas-Fort Worth metropolitan area. The city is only 20 minutes away from downtown Dallas and around 30 minutes from Dallas-Fort Worth International Airport. In addition, Plano has access to Dallas Area Rapid Transit, which operates rail lines and bus services.

Premium Educational Quality

Parents anticipate an outstanding educational system in its neighborhood, and luckily, Plano has it all. The urban city has a remarkable primary up to the collegiate institution. Their quality education has produced about 97% literacy rate, which is a good result.

Jasper High School, Liberty High School, and Mary Evans Elementary School are among the best public schools in Plano. For collegiate education, there is also the University of Southern Methodist University and the campus of Dallas Baptist University. Additionally, approximately 56.66% of adults in the metropolitan area acquire a four-year undergrad degree, master's degree, or even a Ph.D.

Lower Taxes

Plano is a privileged Texan city that does not impose an income tax and mandates low property taxes. These tax benefits are one of the many reasons the metroplex is a great city to raise your family and have a better quality of life.

Low Crime Rate in the Urban District

Surprisingly, Plano has facts and figures of minimal criminal cases and generates a safety index of 32%. In this metro area, the total number of crimes documented in a year does not even outweigh 8,000. Residing in this community will make you feel safe.
Cons
Extreme Weather

Plano, Texas, has exceptional warm weather; however, it also experiences weather extremes, a disadvantage to your checklist. Hurricanes, hailstorms, and torrential downpours are possible occasionally in the city. It would be best if you prepared yourself for this unpredictable climate here.

High Living Expenses

Plano has a slightly high cost of living expenses that surpasses the national average. Its accommodation pricing is 143.6% high, with an average of $300,000 and a rental fee of around $2,000 per month. The high median income in this metropolitan area helps ease the burden of paying your commodities here.
Anaheim Or Plano – Which Is Cheaper?
Both Anaheim and Plano's average cost of living percentile surpasses the national average; however, Plano is relatively 39.2% less expensive. Also, the housing market in Plano City is around 79% less costly than the figures of Anaheim.
Living in either Anaheim or Plano will make you pay a high living expense, especially in their housing prices. Both cities have a higher home value than the national standard of $231,200.
Comparison Table of Living in Anaheim, California vs. Plano, Texas
| | | |
| --- | --- | --- |
| Living Expenses | Anaheim, California | Plano, Texas |
| Housing and Rent | 257.1% | 143.6% |
| Utilities | 97.4% | 100.4% |
| Food And Groceries | 102.5% | 103% |
| Transportation | 118% | 88% |
| Health | 95.9% | 96.4% |
| Miscellaneous | 104.4% | 91.8% |
Based on the Data of which 100 = U.S. National Average
>100 means more expensive
<100 means cheaper than the U.S. average
Housing and Rent Costs
Plano's housing costs are 79.0% lower than Anaheim's, although both cities have a percentage that exceeds the national rate. The median home price in Plano is $331,400, and the monthly rental value for a single apartment or house is approximately $1,636.
Meanwhile, Anaheim's home value of $594,400 and a rental fee of $2,871 are out of reach for the average worker.
Utility Costs
Anaheim's utility fees are 3% lower than those in Plano. Living in Anaheim will cost you approximately $153.19 per month for essential services such as electricity, water, and trash collection. In Plano, the same benefits will set you back $190.62.
Food and Groceries Costs
Foods and basic groceries in Anaheim are roughly 0.5% less expensive than in Plano. Anaheim's essential grocery items, such as one kilogram of beef round, cost $12.49, while the same thing in Plano will cost you $14.17.
Transportation Costs
Plano has numerous public transportation options, which are 30% less expensive than Anaheim. Plano's price of 1 liter of gasoline is $0.65, while the same product in Anaheim costs around $0.93.
Health Care Costs
Anaheim's medical care is 0.5% less costly than Plano's. However, neither city's percentage does not exceed the national average, making it advantageous to seek health care with either city. Furthermore, the variable prices for each town are dependent on health services, consultation fees, and other diagnosis and treatment needs.
Taxes
Anaheim has a sales tax rate of 7.8% and an income tax of 8%. Meanwhile, Plano's sales tax is 8.3%, with no income tax rate levied and low property taxes. Thus, Plano's tax benefits are favorable to the working people in its city and those who want to invest in their real estate properties.
Is Anaheim Safer Than Plano?
Plano, Texas, is one of the American cities with a low crime case, where it gained a 32% safety index, making it a safer community than Anaheim's 15%. Also, Plano's annual crime number is only 5,236, almost half of Anaheim's 10,122.
Living in either Anaheim or Plano will give you a safe environment because of their reasonably low criminal cases. Plano has a crime index score of 13 in violence-related cases and a 29.6 score in property-related cases. Meanwhile, Anaheim's statistics fall with 22.3 in its violence-related index and 39.4 in its property crime score.
Is Anaheim Bigger Than Plano?
Figures show that Plano is slightly more prominent than Anaheim in landmass. Plano has a 70.1 square miles land area compared to Anaheim's 50.3 square miles. However, Plano is relatively lesser in population compared to Anaheim's.
Plano, Texas, has 291,296 people, creating a population density of 4,064.5 people per square mile. The city joins the Dallas–Fort Worth metroplex circle, encompassing around 11 counties to date.
On the other hand, Anaheim has a dense population of 7,028.4 people per square mile. The metroplex boundary on its west side is the Buena Park and Cypress, and on the south area is Stanton.
Is Anaheim Warmer Than Plano?
Anaheim, California, has a moderately hot semi-arid environment, warmer than Plano, Texas's humid subtropical weather. Furthermore, Anaheim has around 280 sunny days per year, while Plano has 229.
Anaheim has a higher comfort index of 9.3 than Plano, which has a 7.2 score. Regarding the UV index, Anaheim has a score of 5.9, which is slightly higher than Plano's rating of 5.6.
While Anaheim has beautiful California weather, Plano has a significantly more extreme climate, despite only receiving 2 inches of snow per year on average. You may encounter hurricanes, hailstorms, and severe thunderstorms in the neighborhood.
Is Anaheim Better Than Plano?
Living in Plano will give you the better option to raise your family and have career growth because of its robust economy, broad employment prospects, top graded educational system, and secured neighborhood. On the contrary, Anaheim's global attractions and affluent community are something that people will appreciate.
Plano, Texas, is a remarkable urban district to raise a family. You'll have exceptional career growth and many opportunities if you live in town. Even though the metropolitan area has a high cost of living, its economy is flourishing, the crime level is pretty low, and there are fewer taxes for everybody.
Anaheim's tourism industry is expanding and is also notable for its prosperous and secure community, greenery, and huge sports arenas. You will enjoy the vibrance this city has to offer, plus being a neighbor with Disneyland is one of the best deals for you.
Plano, Texas, has incredible advantages in every aspect, from its economy to its job opportunities that make every resident here have a comfortable life. On the other hand, Anaheim is a top-notch tourist place, but its high living expense and limited work prospects make it an inferior town.
Are you considering moving to Anaheim, California, or Plano, Texas? Let me know your thoughts and concerns below.