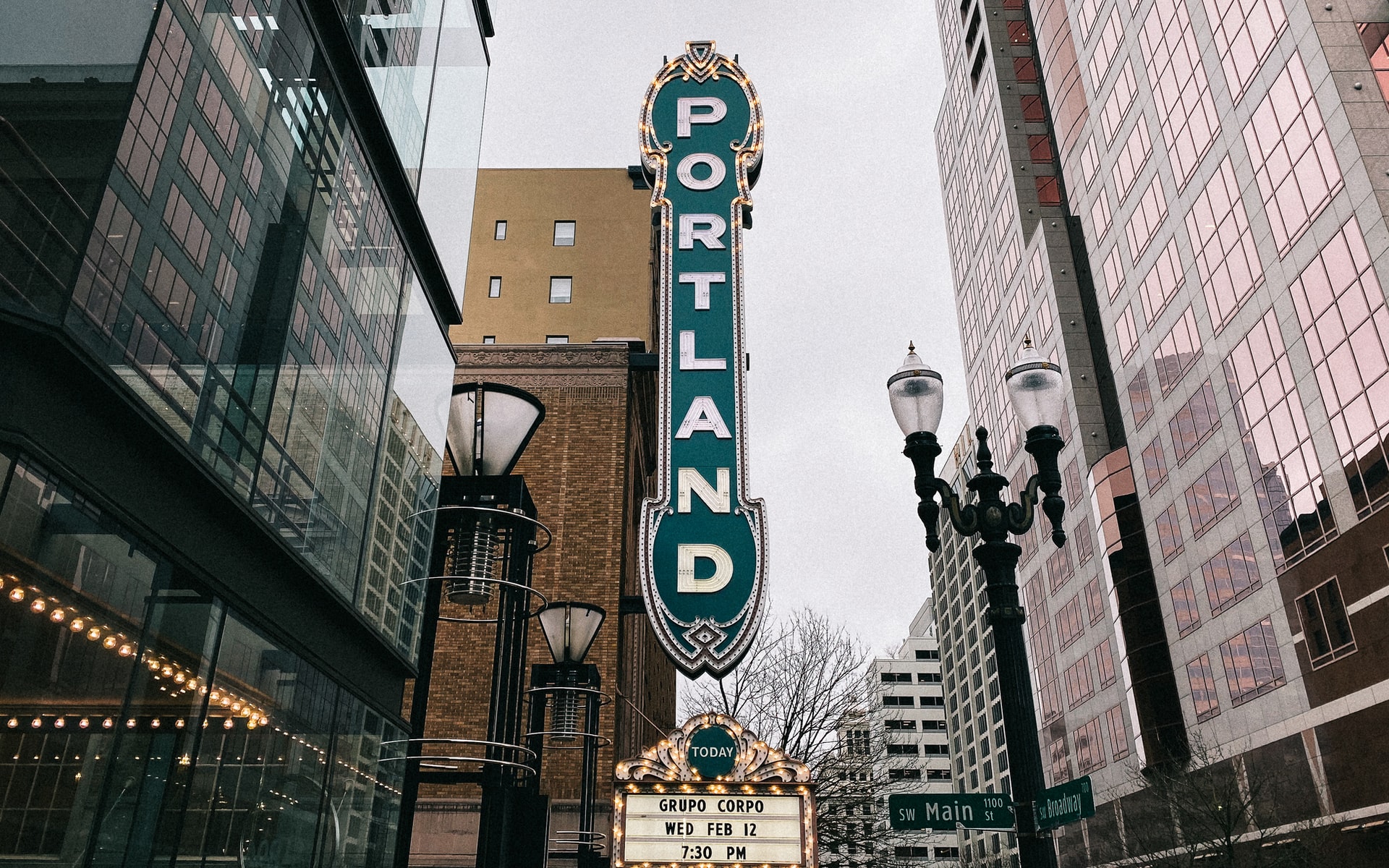 Portland landed the 10th spot as the best place to live in the United States. It is better to settle in this city than Anaheim because of its distinct lifestyle and diverse neighborhoods. On the other hand, Anaheim is an ideal place to raise a family, given that it is a safe city in America.
Living in Portland is an excellent idea if you want a vibrant and colorful life. From a cosmopolitan vibe to the farthest small rural town, Portland offers varied neighborhoods. Anywhere in the city, you can find a place suitable for the lifestyle you want.
Meanwhile, Anaheim is also an amusement and entertainment center in California. It is home to Disneyland, attracting millions of visitors every year. The city is a crowded touristy area with more than 60,000 travelers visiting daily.
What are the Pros and Cons of Anaheim vs. Portland?
Portland offers more affordable neighborhoods and plenty of entertainment options. Meanwhile, Anaheim provides a beautiful life outdoors and excellent learning institutions. On the downside, both cities are warm places with a high temperature above the country's average.
Living in Portland
Pros
Unique and affordable neighborhoods

You have plenty of housing options when you choose to move to Portland. The city has various neighborhoods which you can consider. It has an area filled with high-rise condos or a place full of cottage-inspired homes.

Richmond, Downtown, Buckman, and Pearl District are some of the top areas in Portland. Sellwood-Moreland, Hillsdale, and Forest Park have a place for you for those living with a family.

Rent and real estate are also reasonably priced. Home prices can range from $319,400, while rentals start from a thousand dollars and up.

Weird and exciting city

If you want to deviate from regular city life, you can move to Portland. Local businesses, attractions, events, and people always live to the city's slogan – Keep Portland Weird. There are plenty of exciting things to try and experience here in Portland.

The Freakybuttrue Peculiarium also offers a one-of-a-kind city experience. You can randomly encounter the Unipiper, a group of people riding a unicycle while playing bagpipes. Or head to National Hat Museum to spend an eccentric afternoon.

Lucrative job market

You will find Portland an excellent place to work. The city's economy is booming with significant tech, health, and retail industries. The unemployment rate is below US median rate, while workers receive an above-average wage.

Some of the famous brands with stations in the city are the following:
Nike
Adidas
Under Armor
Keen
Columbia
Intel Corporation
Oregon Health & Science University
Providence Health and Services
Plenty of things to do
Portland is a very dynamic city with lots of exciting stuff to do.
It has 11,697 acres of parks, the largest urban forest in the United States.
There are art spaces, sports stadiums, parks, and concert venues. In Oregon, there are a lot of exciting places you can visit.
Parks
The city also has 70 miles dedicated for hikers, runners, and cyclists. Then, some parks provide spaces to play golf, swim, off-leash dogs and go on a picnic.
Spaces for children
There are various communal spaces dedicated to children. You can bring your kids to museums during the weekends, including the Oregon Museum of Science and Industry. Then, the Oregon Zoo is the oldest zoo west of Mississippi.
You can also visit the Portland Children's Museum or Oaks Park. Here you can spend more time with your children and enjoy rides, roller skating, and miniature golf.
Arts and culture
For art enthusiasts, street art, murals, and pop arts are easy to spot. The city even issued Original Art Mural permits to encourage people to do this contemporary art. You also have the option to see dozen of art galleries, especially in the Pearl District.
You can check out the following, too:
Portland Art Museum
Portland Institute for Contemporary Art
Alberta Arts District
Food, beer, and nightlife
The food culture here is insane, with many restaurants and eateries. The Tin Shed, for instance, is popular among locals for its comfort food and eclectic location. Then, the infamous Voodoo Donuts started in Rose City.
The city's beer culture is also something to try out. There are available craft beers, ciders, and kombucha here. You can visit Cascade Brewing, Schilling Cider House, or the Portland Cider House.
Portland is also vibrant at night. You can check out places like the Dirty Nightlife, Dixie Tavern, Alibi Tiki Lounge, and Chopsticks if you want to experience Portland at night. Plenty of themed bars open up after the sun has set down.
Cons
Issue on homelessness

The level of homelessness is a severe issue in Portland. The rate of people without shelter is growing, posing a safety concern. Some of these residents resort to drugs that can significantly threaten passersby.

Nightmare traffic

Another wrong side of Portland is how severe the traffic is. It can take an hour to reach your destination because of traffic congestion. Even when it is not rush hour, there is still a build-up of vehicles on the city's major roads and highways.
Living in Anaheim
Pros
Great life outdoors

Living in Anaheim is an intelligent decision if you love spending time outdoors. The city has plenty of parks, trails, lakes, nature preserves, and playgrounds to devote time to. You can even tag along with your dogs to the dogs' park with the many options Anaheim provides.
Yorba Regional Park
La Palma Dog Park
Anaheim Hills Riding and Walking Trail
Walnut Canyon Reservoir
Anaheim Coves Trail
Peaceful and safe neighborhoods
You will appreciate your life in Anaheim because you will feel safe in most of its neighborhoods. The crime rate is way below the US average. Meaning there is less likely a chance to be a victim of any property or violent crime.
The city planning is excellent, with dedicated residential and commercial districts spaces. The Anaheim Hills and Santa Ana Foothills are significant areas to rent or buy houses. On the other hand, if you desire to be near the city center, you can always live Downtown.
Reliable learning institutions
Anaheim is also home to excellent schools, both public and private. It houses eight public school districts that cater to 74 public schools. The city also has the Anaheim University and Southern California Institute of Technology.
Nearby colleges are also within reach of the city. It includes the following:
California State University
Fullerton
Chapman University
University of California
Above-average employment rate
Anaheim has an unemployment rate of 6.8%. It is a little lower than the national average. Meaning there is a higher chance to land a job in this city. The major employer of Anaheim is Walt Disney, with thousands of workers employed.
Aside from Disney, other sectors like tech, health, and manufacturing help boost the city's economy. You can find jobs from the following companies, too:
Kaiser Foundation Hospitals
Anaheim Memorial Medical Center
Extron Electronics
Hilton Anaheim
Honda Center
AT&T
Hewlett Packard
Cons
Expensive real estate

The housing market is almost double the US median rate. Buying a property here can be very expensive. If you want to purchase a house, you need an amount of around $700,000 in this city. Rent is also costly in Anaheim; you will rarely encounter a property for less than a thousand dollars.

Overcrowding and tourist-dependent city

Disneyland is not just a significant employer of Anaheim; it is also the primary reason why the city is always crowded with tourists. Millions of visitors go to Anaheim to see Mickey Mouse and experience the happiest place on earth.

When you live in this part of Orange County, seeing tourists every day is a way of life. There are over 60,000 travelers in Anaheim every day.
Anaheim or Portland: Which is more expensive?
Portland is less expensive than Anaheim. The cost of living is 14.1% cheaper in Portland than the living expenses in Anaheim. The primary factor is the real estate, wherein Anaheim offers 29.4% more in housing costs.
| | | |
| --- | --- | --- |
| Living expenses | Anaheim | Portland |
| Housing | 257.1% | 181.5% |
| Food & Groceries | 102.5% | 103.7% |
| Health | 95.9% | 85.9% |
| Utilities | 97.4% | 79.9% |
| Transportation | 118% | 129.9% |
Data is based on 100 = US National Average
> 100 means more expensive than the national average
< 100 means cheaper than the national average
Housing cost
Portland and Anaheim have real estate higher than the national average. You need an amount of more than $600,000 to afford a house in Anaheim, while only $419,600 in Portland. Between the two, housing cost in Anaheim is still more expensive.
Utility cost
The cost of a utility in both cities is below the national average. However, Portland offers more affordable electricity, water, and internet supply than Anaheim. You will be paying around 20% more in Anaheim for utilities than in Portland.
Food & groceries cost
Food and grocery prices are comparable in Anaheim and Portland. The two cities have food prices slightly more than the national average. If you are a family of more than four, you would probably notice the difference in food prices.
Transportation cost
Portland transportation cost is more expensive than Anaheim. The bus, train, and taxi have higher rates in Portland. Nevertheless, you can still save in this city, given that Portland is a bike-friendly metro. For shorter commutes, you can choose to ride on a bike than pay for bus tickets.
Health care cost
You will not worry about paying for costly health care services in Anaheim and Portland. The cost of health care in both cities is way below the national average. Between the two, Portland still offers cheaper health care rates.
Is Anaheim bigger than Portland?
Portland is way bigger than Anaheim, according to US Census Bureau. It has a land area of 145.09 square miles, while Anaheim only has 50.8 square miles.
In terms of population, Anaheim is more densely populated than Portland. With its 50 square miles territory, over 300,000 residents share the limited city space. It is also the reason why real estate in Anaheim is costly.
On the other hand, Portland's population nearly reaches half a million. The larger territory allows residents to enjoy a more extensive area and enjoy more green spaces.
Is Portland safer than Anaheim?
In terms of violent crime recorded, Portland is safer than Anaheim. It recorded a crime index of 21.7 while Anaheim has 22.3. Both cities have crime rates below the national average.
There are plenty of safe neighborhoods in Portland.
Locals would consider the north part of the city as its safest area. Communities like West Slope, Wildwood, Old Evergreen Highway, and Historic Milwaukie are also relatively safe.
Anaheim Hills, Platinum Triangle, and Anaheim Resort Area are safe for locals and tourists. Meanwhile, Southwest Anaheim is considered the city's safest spot. It is also a highly touristy area with shops, restaurants, and activity centers.
Is Anaheim warmer than Portland?
Portland and Anaheim have an average high temperature lower than the US national average. Between the two, Anaheim is warmer, with the recorded highest temperature in a given year of 84 degrees. Portland only has 81 degrees.
Anaheim enjoys a hot semi-arid temperature characterized by warm winters and heavy rainfalls. The city experience sweltering and stainless summers, too.
On the other hand, Portland has a Mediterranean climate. The city has cool, rainy winters, plus warm and dry summers. With this climate, some locals experience Seasonal Affective Disorder or SAD because of the city's gloomy weather.
Is Portland better than Anaheim?
Portland is better than Anaheim. It is cheaper and has plenty of ways to entertain yourself and have fun in Portland. It also has a more diverse economy and offers a yearly salary above the national average.
Nevertheless, we cannot ignore the beauty and great location of Anaheim.
In this city, you can access California's most visited tourist spots like Long Beach, Los Angeles, and Santa Ana. You can also seek employment from nearby cities when you choose to move to Anaheim.
So, what city is ideal for you? Portland or Anaheim? Please share your thought below.