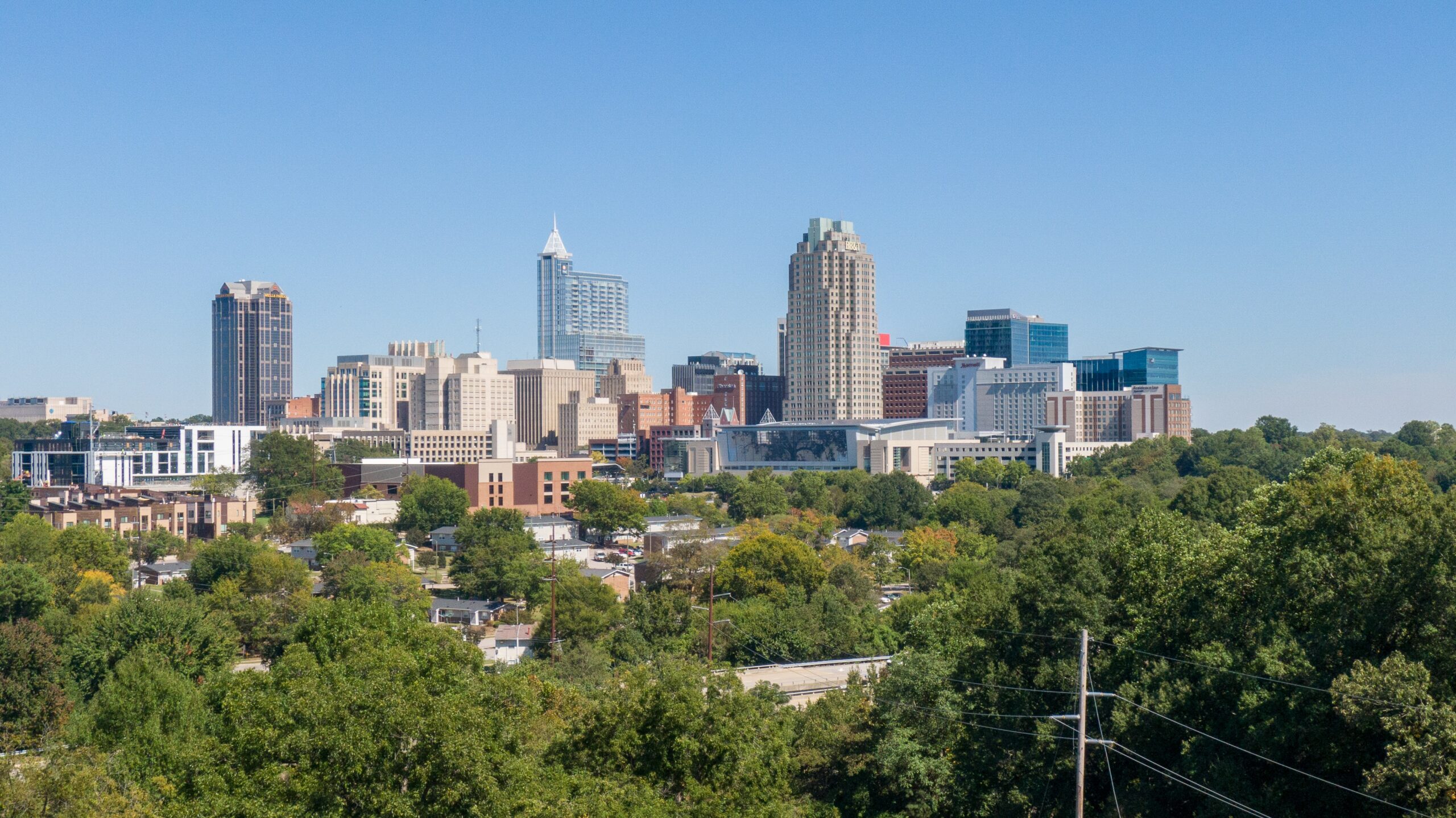 Both Anaheim and Raleigh provide excellent educational opportunities and many outdoor activities. The differences are that Anaheim has professional sports teams and pleasant weather, while Raleigh offers a thriving job market and the best healthcare access. Overall, Raleigh is the best place to live.
As a city home to major sports teams, Anaheim, California, is most known for its amusement parks like Disneyland, which provide a wide variety of fun and games for visitors to enjoy. Anaheim's primary draw is Disneyland, but it's not all there is to see and do in the city. Disneyland is Anaheim's main attraction, offering fantastic enjoyment for the entire family, but it's not the only thing the city has to offer.
Meanwhile, Raleigh, North Carolina, is known for its warm welcome and emphasis on the needs of families. The city has won honors for being the most significant in the Southeast and one of the finest places to live in the state. However, it would help consider drawbacks before moving to this lovely southern city.
You'll learn more about these cities as you proceed. If you want to visit or move to these areas, we've examined their top upsides and downsides, cost of living, and other factors you should consider.
What Are the Pros and Cons of Anaheim vs. Raleigh?
If you relocate to Anaheim or Raleigh, you'll indeed discover great attractions and schools. But picking Anaheim means accepting its high living expense and the impacts of over-tourism. Meanwhile, Raleigh has the most remarkable healthcare and career possibilities, but you have to consider its pollen cycles and a long drive if you want to go to the beach.
Living in Anaheim
Pros
A multitude of natural attractions

If you move to this city, you can spend the day with your family at Yorba Regional Park and Lake. Bring your bike, go for a stroll along the paths, have lunch at a picnic table, or hire a paddleboat. There is also a playground accessible for the children.

Deer Canyon Park Preserve, a hiking and jogging trail, offers some of the loveliest vistas in the area. There's also a horseback riding route here.

Anaheim Hills Golf Course, an 18-hole public golf course, is a popular destination for golfers of all levels. If you're ready for the challenge, invite some friends along and play since no two holes on this course are the same.

The Santa Ana foothills' Oak Canyon Nature Center, a 58-acre nature park, is a serene haven among the canyons. There's no better spot than this path network to spend a day outside. In addition, because of the tranquility of the setting, many weddings take place here.

Home to many professional sports teams

Anaheim is home to numerous professional sports teams that have provided the city with thrilling moments. The Anaheim Angels of Anaheim have been playing baseball in the city for nearly 30 years, and many people are familiar with them because of a Disney film of the same name from many years ago.

After the popularity of their movie series of the same name, Disney also welcomed the Anaheim Mighty Ducks to the area.

Pleasant weather

Anaheim has a climate comparable to the rest of the Los Angeles metro region. The weather is pleasant due to its closeness to the shore. Anaheim's spring and summer seasons are excellent and mild. The average summer temperature is in the 80s, with days in the 70s and 90s not unusual.

Winter temperatures plunge into the 40s and 50s, although during warm periods, daylight temperatures can reach the low 70s. Anaheim only gets 35 days of rain or snow each year, making it a fantastic area to live in if you don't like the rain or snow.

Top-rated schools

Anaheim's school districts are divided by grade and age; therefore, there is a separate district for elementary and middle school students. When it comes to educational performance, both of these areas excel.

Here are some of the top-rated schools in Anaheim for elementary and middle school levels:
Juarez (Benito) Elementary School
Al-Ansar Academy
Orange County Christian School
Lincoln (Abraham) Elementary School
Goals Academy
Henry (Patrick) Elementary School
Esperanza High
Frontiers Academy
Cons
High cost of living

Anaheim is an affluent city where it is quite costly to live. Its cost of living is significantly greater than the average for California, demonstrating just how pricey it is here. Also, the living expenditure in this area is 52.2% more than the national average.

To live in Anaheim, you must be financially prepared. The city's outrageous prices, particularly in housing, will impoverish you. The city's typical property worth is $500,000; thus, individuals rent or pay their mortgages to save money.

Over-tourism

Because overcrowding, or over-tourism, is becoming more common and affecting people throughout the globe. It's easy to see why it's happening in Anaheim.

To visit one of the world's happiest cities is a draw for many tourists. For example, Disneyland welcomes almost 19 million tourists each year. If Anaheim became a state, it would have more people than 20 other states.

The consequences of excessive tourism are far-reaching, affecting the whole economy. The influx of visitors influences the local population's life and well-being.

Because of its large tourist population, its streets are congested, and prices rise.
Living in Raleigh
Pros
Excellent educational opportunities

The Raleigh metro region is home to 11 institutions, colleges, and satellite campuses that provide students the opportunity to earn degrees in practically every discipline. The city's universities are also one of the leading employers in the region.

Duke University, North Carolina State University, and the University of North Carolina are all affiliated with the Research Triangle Park within a 45-minute drive.

Thriving job market

You'll find that unemployment rates are often substantially lower in this city. There are countless work options in various areas, allowing practically anybody to pursue a career in a field they like. Those seeking a job in this North Carolina ranked the city as the 3rd-best in the state in 2017.

The Research Triangle Park is the oldest in the United States, with over 200 enterprises and 50,000 people employed. Also, there are environmental sciences, pharmaceuticals, and biotechnology-related employment opportunities just 10 miles from downtown Durham and 14 miles from Chapel Hill.

Several outdoor activities

It doesn't matter whether you like the beach, the mountains, or the great outdoors in general.

You'll find many trails, parks, and other outdoor activities to keep you active during your downtime. From Falls Lake Dam to the Johnston County boundary in the city, the Neuse River Trailer provides a 28-mile course.

There are 16 miles of trails and 215 acres to explore at Lake Crabtree Country Park.

In addition, Pullen Park, the state's first public park, has an indoor aquatic facility, paddleboat excursions, and carousel rides.

Best healthcare access

In every community, having access to high-quality healthcare is a crucial consideration. If you choose to call Raleigh or the Triangle home, you will be living in a city with several physicians and hospitals for patients in the country.

You will also have access to some of the world's most excellent healthcare facilities. Even if you need to cure a minor injury, you'll discover that having this access can help you feel better without draining your bank account.
Cons
Problematic pollen cycles

It's not uncommon for the pollen cycle in Raleigh to start in early March, depending on the trees in the region. It can occur as early as February and last until October in a warm year.

There will be three peaks to the season, with trees peaking in April, grasses peaking from May to August, and weeds peaking in September.

If you're allergic to pollen, suffer from hay fever, or have a family history of allergies, these cycles might make you unpleasant throughout the year.

Long drive to the beach

Although nothing is too far away when you live in Raleigh, driving to the beach in the summer in North Carolina might be a challenge. It will require you roughly two hours to reach the Atlantic Ocean on a good day with little traffic. On a sweltering day during the summer, you need to add a couple of hours to that amount.
Anaheim or Raleigh – Which Is More Expensive?
Anaheim is 50.2% more expensive than Raleigh in terms of the total cost of living, excluding taxes. The median house price is the most critical element in the cost of living difference. Anaheim's median home value is 120% greater.
The table below shows you the cost-of-living indices written in percentage:
| | | |
| --- | --- | --- |
| Living expenses | Anaheim | Raleigh |
| Housing | 257.1% | 118.5% |
| Food & Groceries | 102.5% | 100.6% |
| Health | 93.4% | 94.8% |
| Utilities | 97.4% | 99.1% |
| Transportation | 118% | 88.6% |
Data is 100 = US National Average
> 100 means more expensive than the national average
< 100 means cheaper than the national average
Housing Cost
Anaheim's cost of housing is 117.0% higher than in Raleigh. Anaheim's median home cost is $762,700, whereas Raleigh has only $346,600.
Utility Cost
Anaheim's cost of utilities is 1.7% cheaper than in Raleigh. On average, the cost of electricity in Anaheim is $138.70 per month only, but in Raleigh, that costs $162.80.
Food and Groceries Cost
The cost of food and groceries in Anaheim is 1.9% higher than in Raleigh. For example, the meal for two people in a mid-range restaurant with three-course priced $62.50 in Anaheim, but only $60.00 in Raleigh.
Transportation Cost
Anaheim's transportation cost is 33.2% higher than in Raleigh. You will spend $0.93 for 1-liter gasoline in Anaheim, whereas, in Raleigh, it costs just $0.73.
Healthcare Cost
Anaheim's healthcare cost is 2.9% more costly than in Raleigh. If you visit an optometrist in Anaheim, that will cost you $106.53, whereas, in Raleigh, that is only $98.89.
Is Anaheim Bigger Than Raleigh?
As per the latest available population estimates, Raleigh has a population of 28.46 % larger than Anaheim. In addition, Raleigh has a land area that is 65.31% bigger than Anaheim.
With 349,366 persons in 2020, Anaheim is presently declining at a rate of -0.10% each year, after a 3.90% increase from the 2010 census. The city has a population density of 6,943 persons per square mile, crossing 51 miles. Residents and tourists will continue to be drawn to the town because of its flourishing economy and many attractions.
In the early twentieth century, Anaheim remained a rural region surrounded by citrus trees. Today, it grew into a thriving city with a blend of vintage and contemporary structures. The Pearson Park Amphitheater, the Muzeo museum, restaurants, retail malls, and other attractions added to the city's offerings.
Meanwhile, with 488,334 inhabitants in 2020, Raleigh is increasing at 0.98% each year and has expanded by 20.91% since the 2010 census. The city has a population density of 3,347 persons per square mile, extending 147 miles. With a yearly growth rate of approximately 3.4%, Raleigh is one of the fastest-growing cities in the United States.
Raleigh has evolved much since then. It has been on numerous Top 10 lists over the last ten years, including Forbes and Money Magazine. Except for 1830, every census since 1800 has shown that Raleigh has grown in population.
Is Anaheim Safer Than Raleigh?
Raleigh has a 20 out of 100 crime index based on the city's criminal records, whereas Anaheim has only recorded 15. With 100 being the safest, Raleigh is safer than Anaheim.
Nationally and statewide, crime rates in Raleigh are lower than in other Dense Urban regions.
Raleigh is 57% safer than neighboring North Carolina cities and 29% safer than the rest of the nation. In comparison, Anaheim is only safer than 35% of all cities in California and 27% of all cities in the United States.
In daily crimes, Raleigh has 1.10 times lower than the state average but 1.03 times higher than the national average, while Anaheim's daily crimes are 1.11 times that of California and 1.22 times that of the US.
Is Anaheim Colder Than Raleigh?
Anaheim's standard temperature throughout the year is 46°F to 85°F, whereas Raleigh has 33°F to 89°F. Thus, Raleigh is colder than Anaheim.
Raleigh has brief and freezing winters, and the city is always rainy and partially gloomy. The average annual temperature ranges from 33°F to 89°F, with lows of 20°F and highs of 95°F being very unusual.
The coldest nights in Raleigh are about 10°F. Lows vary from 11°F to 20°F on another seven nights throughout the winter. Only one night a year is so freezing in the city.
Raleigh has two or three days each year when the temperature is not freezing. Snowy days are most prevalent in January, but they can occur in December or February.
Meanwhile, Anaheim has prolonged, cold, partly overcast winters. The average year-round temperature ranges from 46°F to 85°F, with temperatures seldom falling below 39°F or rising over 94°F.
Only seven evenings per year in Anaheim do temperature falls below 40℉. The coldest month is December, but it can happen from November through March.
Is Anaheim Better Than Raleigh?
Raleigh achieved 74 out of 100 livability scores, while Anaheim got 62. With 100 to be exceptionally livable, Raleigh is better than Anaheim.
Raleigh has a livability rating of 74 out of 100, placing it in the 90th percentile of all cities in the United States. Get your suitcases ready! In contrast to other US cities, this is a relatively high ranking.
Raleigh can be a fantastic place to live! The city is also among the top 10% of all cities, which is no minor achievement! If we look at each area separately, we can find that Raleigh does well in terms of amenities, weather, and housing.
Meanwhile, Anaheim has a livability score of 66/100, placing it in the 47th percentile of American cities. Anaheim has superb weather in all of the livability areas. However, the cost of living in Anaheim, especially housing, is the most significant factor to consider when deciding whether or not to relocate here.
The house price-to-income ratio in Anaheim is 7.4, 15.6% more than the state average.
Is there anything you're searching for that you didn't find? Let us know in the comments below.