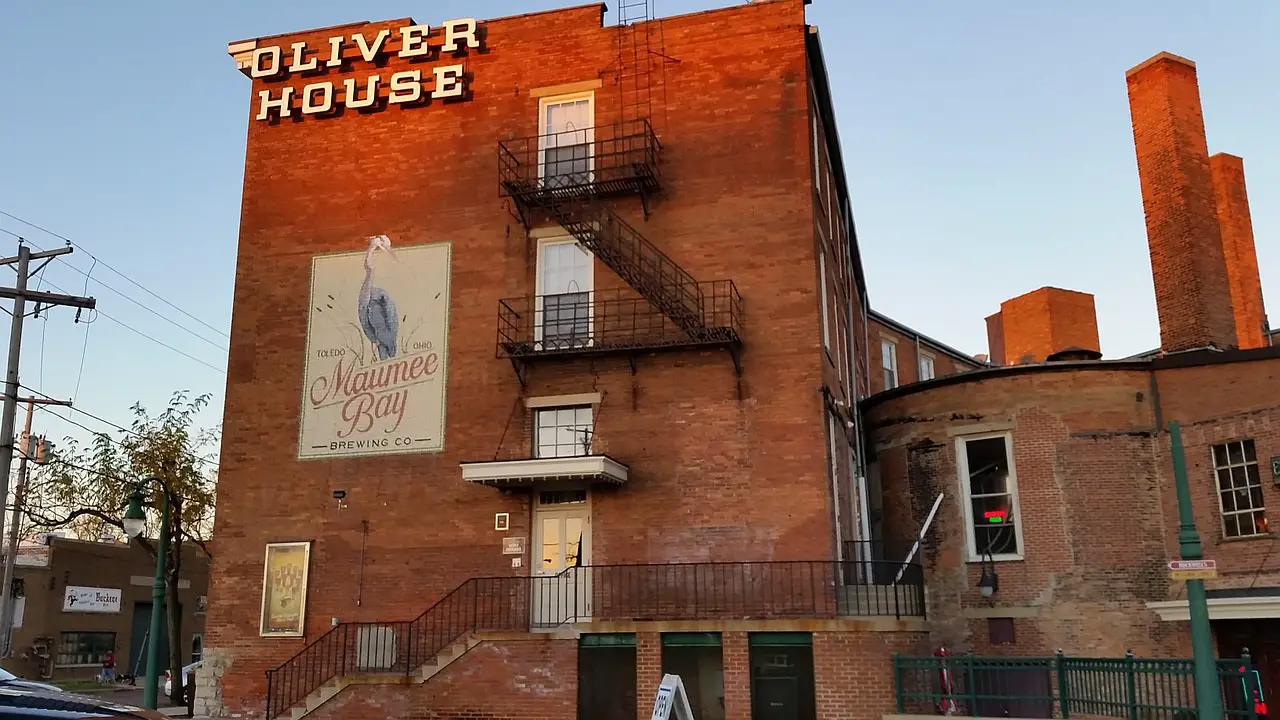 Anaheim is a better place to live than Toledo because of the city's strategic location and safer environment. Meanwhile, Toledo has a lower unemployment rate and cheaper expenses, but the city's crime rate is soaring.
Anaheim, only 30 minutes from Los Angeles, is a paradise for young professionals, singles, and families. People are coming to the core of Orange County for various reasons, including the weather, municipal services, affordable housing, and an exceptional quality of life.
Toledo, Ohio's county seat, is in the state's northwest corner. Museums, family-friendly activities, and sports stadiums are among the many attractions that keep visitors entertained in Toledo.
Anaheim and Toledo's pros and cons differ a lot. Nevertheless, safety is a person's utmost priority, making Anaheim a somewhat better place to live than Toledo.
What are the Pros and Cons of Anaheim vs. Toledo?
Toledo is an affordable city with a rich arts culture, but the metropolis' crime rate, flood, and tornadoes are an issue. In comparison, Anaheim's living expenses are incredibly high, yet the city's location and Californian climate are captivating.
Living in Toledo
Pros
Affordable living expenses

Toledo is less costly than in many other big cities. Yet, it still has all of the facilities of any major American metropolis and lower taxes than many other states.

The metropolis' overall cost of living rate is 77.5/100 because of the cheap housing cost. As a result, Toledo is less expensive than the rest of the country, and Ohio's cost of living index is 87.7/100.

Utilities, transportation, and other ancillary costs are comparable to the national average, but practically everything in Toledo is far less expensive. Hence, living in Toledo is undoubtedly more affordable than in Anaheim.

Plenty of schools

Families migrating to Toledo can choose from a variety of K-12 schools. Toledo offers plenty of schools which makes it an attractive city for families.

Toledo's most significant higher education institutions are the University of Toledo, the Medical College of Ohio, Bowling Green State University, Heidelberg University, and Lourdes University.

Historic affordable houses

Home rates range from outrageous to comically unaffordable on the coast, but Toledo has a reasonably priced property market that gives you a lot of bang for your dollars.

The Historic West End area, minutes from downtown and contains one of the country's most extensive collections of Victorian, Edwardian, and Arts and Crafts residences, would be ideal for those who enjoy old architecture and excellent craftsmanship.

And even if you don't live in the neighborhood, the yearly Old West End Festival allows you to explore the area and see some of these magnificent homes.

Robust arts culture

Many tourists and new residents may be surprised to learn that Toledo has a robust arts culture that matches any significant metropolitan region, with the world-renowned Toledo Museum of Art as its centerpiece.

The museum, which opened in 1901, houses about 30,000 works of art, including works by Picasso, Matisse, Gaugin, and Van Gogh and an extensive collection of glass and sculpture.

Toledo also has the Toledo Symphony Orchestra, Toledo Opera, Toledo Ballet Association, and exquisite theaters like the renovated Valentine Theatre and the Stranahan Theater, which host a rotating roster of musicals and plays.

Recreational activities

Apart from the parks and natural features, such as kayaking on the Maumee River or trekking through Wildwood Metropark, the Toledo region boasts plenty of exciting activities for people of all ages and interests.

In Toledo, you can attend a Mud Hens game at Fifth Third Field, support the Toledo Walleye hockey club at the Huntington Center, or get hands-on at the Imagination Station science exhibit downtown.

The city has its famous Toledo Zoo, selected the best zoo in the United States in 2014 in a USA Today Reader's Choice poll.
Cons
Crime rate

Toledo, Ohio, is one of the most unsafe cities in the country. Despite the city's low cost of living, its high crime rate is a big concern.

In 2016, the metropolis had 1,192 violent crimes per 100,000 residents, about three times the state average and nearly quadruple the national rate.

Compared to Anaheim, Toledo has a higher crime rate, making people reconsider moving to the city.

Floods and tornadoes

Tornadoes are common in Toledo, with a somewhat more significant risk than the rest of Ohio and much higher than the national average. The Maumee River floods on occasion, necessitating costly repairs for properties.

Snow and ice are other concerns throughout the winter months. On the other hand, Toledo experiences fewer earthquakes since it is far from any fault lines.
Living in Anaheim
Pros
Disneyland

Disneyland, at times known as the "happiest place on Earth," is a theme park in Anaheim, California. It is the main tourist attraction in this 350,000-person metropolis.

The park has had various renovations and extensions since its debut in 1955, and it has drawn more visitors than any other theme park globally.

Disneyland Resort, which includes Disneyland Park and Disney California Adventure Park, is a fantastic destination for children and adults to visit.

Parents will also have a great time at Disney, with attractions like Main Street USA, Tomorrowland, and the all-new Star Wars interactive villages.

There are eight themed regions within the park, each with its personality and flare.

If you opt to relocate to Anaheim, you don't have to travel far to visit the happiest place on Earth.

Mountains and beaches

Anaheim residents are never far from a cool swim in the Pacific Ocean. Anaheim is 20 minutes away from the beach. With 3.5 miles of lovely beachfront to explore, Huntington Coastal is one of the closest beach villages.

The mountains aren't far away either. The Santa Ana Mountains, located just east of Anaheim, has pine forests, breathtaking waterfalls, and miles of incredible hiking.

Californian climate

The climate of South California is relatively temperate, ensuring pleasant weather throughout the year. Anaheim enjoys a Californian climate with prolonged sunny days annually.

In this section of California, the winters are mild, the summers are hot, and Anaheim sits precisely in the midst. The weather makes you believe that everything is possible when you live here.

Rainy days are uncommon, and severe weather isn't a significant concern. The shift in seasons is usually so slight that you don't notice it right away.

Dining in Anaheim Packing District

Originally an orange processing facility has subsequently been restored as the Anaheim Packing District, a trendy dining hall. The old Sunkist factory dated from 1919 when Orange County's primary claim to fame was oranges.

This food hall serves as a one-stop-shop for a taste of the varied population, fresh products, and world-class culinary skills that make Southern California one of the world's most fabulous dining destinations.

It's more than a meal when you come here for lunch; it's an experience.

Aside from the variety of cuisines offered, some restaurants serve food that you won't find anywhere else, such as The Kroft, which serves mash-ups such as chicken tikka poutine and cheeseburger egg rolls.

Central location

Anaheim's proximity to other neighboring California metropolises is captivating.

It doesn't take long to reach Los Angeles, Newport Beach, Santa Ana, and Long Beach from Anaheim. If you work in these cities, Anaheim's strategic central location will not be a hassle.

Anaheim may not be along the coastline. However, its location makes it easier to access top beaches in California. You won't have to drive for more than an hour to travel to the nearby famous beaches and mountains.
Cons
Minimal public transit

You may have difficulty if you plan to go around Anaheim by riding the public transit. The metropolis has minimal public transportation options.

Anaheim Regional Transportation Intermodal Center (ARTIC) is a regional transit station near Angel Stadium that serves Metrolink and Amtrak. Anaheim's ARTIC is the city's public transit station.

Because Anaheim is a car-dependent city, it will be challenging to get around without one.

If you need to move around the city, you may consider buying a car to go around the city quickly.

Higher living expenses than Toledo

Housing costs are the most significant barrier to affordability in California, and Anaheim is no different. In Anaheim, where the average home costs over $500,000., living in an apartment is usually a more enticing option than owning a home.

Apart from housing, several other expenses are cheaper than the national average. The cost of utilities and healthcare is slightly lower than in most other sections of the country.

Despite this, living expenses in Anaheim are over 109% more costly than in Toledo.
Anaheim or Toledo – Which is more expensive?
The overall cost of living in Anaheim is 109.4% more expensive than Toledo. House prices are 768.6% more in Anaheim. Furthermore, the health expenses in Anaheim are also 10.9% higher than in Toledo.
| | | |
| --- | --- | --- |
| Living expenses | Anaheim | Toledo |
| Housing | 257.1% | 29.6% |
| Food & Groceries | 102.5% | 90.3% |
| Health | 95.9% | 86.5% |
| Utilities | 97.4% | 97.2% |
| Transportation | 118.0% | 84.3% |
Data is 100 = US National Average
> 100 means more expensive than the national average
< 100 means cheaper than the national average
Housing
Housing expenses in Anaheim are 768.6% higher than in Toledo. The latter's total rent for one person is only $1,408.00 per month compared to Anaheim's $2,587.00.
Food & Groceries
Toledo's food and grocery prices are lower than Anaheim's. 1kg of chicken fillets in Toledo, only $8.04, compared to $9.55 in Anaheim.
Health
Healthcare costs are 10.9% more costly in Anaheim than in Toledo. Toledo's doctor's visit price is only $96.6, while Anaheim's price is $108.
Utilities
Toledo's utility costs are cheaper compared to Anaheim's. The latter's monthly 60 Mbps internet bill costs $69.50. Whereas it only costs $57.50 in Toledo.
Transportation
Anaheim's transportation fees are higher than in Toledo. A one-way ticket for local transport in Anaheim costs $2.00. At the same time, it only costs $1.50 in Toledo.
Is Anaheim bigger than Toledo?
Anaheim has a smaller land area, a higher unemployment rate, and a less dense population than Toledo's. Therefore, in terms of population, land area, and economy, Toledo is more extensive than Anaheim.
In terms of geographical area, Toledo is 83.83 mi² with a 509,000 population. Anaheim has a smaller area of 50.88 mi² and a less dense population of 350,986.
Anaheim has a 4.30% unemployment rate as of December 2021. On the contrary, Toledo has a lower unemployment rate than Anaheim, at 3.60%.
As a result, Toledo has higher economic standing than Anaheim and is denser and more enormous.
Is Toledo safer than Anaheim?
The increasing crime rate is one of Toledo's major issues. For comparison, Anaheim has a lower crime index of 53.24 compared to Toledo's 64.38. Thus, Toledo is less safe than Anaheim.
The lower the safety scale, the higher the crime rate. Anaheim has a favorable safety scale of 46.76, higher than Toledo's safety scale of only 35.62. Hence, the crime rate in Toledo is higher than Anaheim's.
Toledo is one of the country's most unsafe cities. The town's crime rate ranges from moderate to high. The most prevalent crimes in Toledo include theft, robbery, armed assaults, graffiti, and drug trafficking.
Moreover, Toledo's crime count has increased in the past three years, and walking at night is unsafe.
Therefore, Toledo is less safe than Anaheim.
Is Anaheim hotter than Toledo?
Anaheim is hotter than Toledo due to the city's long sunny days and summer season. In terms of average annual high temperature, Anaheim experiences 85°F, while Toledo experiences 83°F.
Summers in Toledo are hot; winters are cold, snowy, and windy; the weather is overcast all year. The temperature ranges typically from 19°F to 83°F throughout the year, with temperatures seldom falling below 3°F or rising over 91°F.
Anaheim's summers are short, hot, and dry. The winters are also long, chilly, and gloomy. Throughout the year, Anaheim's temperatures typically range from 46°F to 85°F. In addition, temperatures seldom drop below 39°F or climb over 94°F.
There are only 180 sunny days on average in Toledo, and the summer season is short, from July to mid-September. In contrast, Anaheim has longer sunny days of 280 and is warm from mid-July to the end of October.
As a result, Anaheim is hotter than Toledo.
Is Anaheim better than Toledo?
Anaheim is for those seeking a safer city and does not mind the high expenses. Toledo is for folks looking for an affordable cost of living with a lower unemployment rate.
Toledo's huge advantages over Anaheim are its affordable prices, low unemployment rate, and cooler climate. However, the city's crime rate is higher, making it quite unappealing. Toledo has also been experiencing a decline in its population since 2018.
On the contrary, Anaheim's high cost of living, higher unemployment rate, and hotter climate is its setbacks.
If you plan to migrate to Anaheim, you should have enough income to cover your expenses. Moving to Anaheim without enough money and being unemployed will make it challenging for you.
Therefore, Anaheim is slightly better than Toledo. You only need to have sufficient money and a job waiting for you in Anaheim before moving to the city.
Toledo versus Anaheim – Where do you consider moving? Let me know your thoughts below.